6 Tips for a Day Out Mountain Biking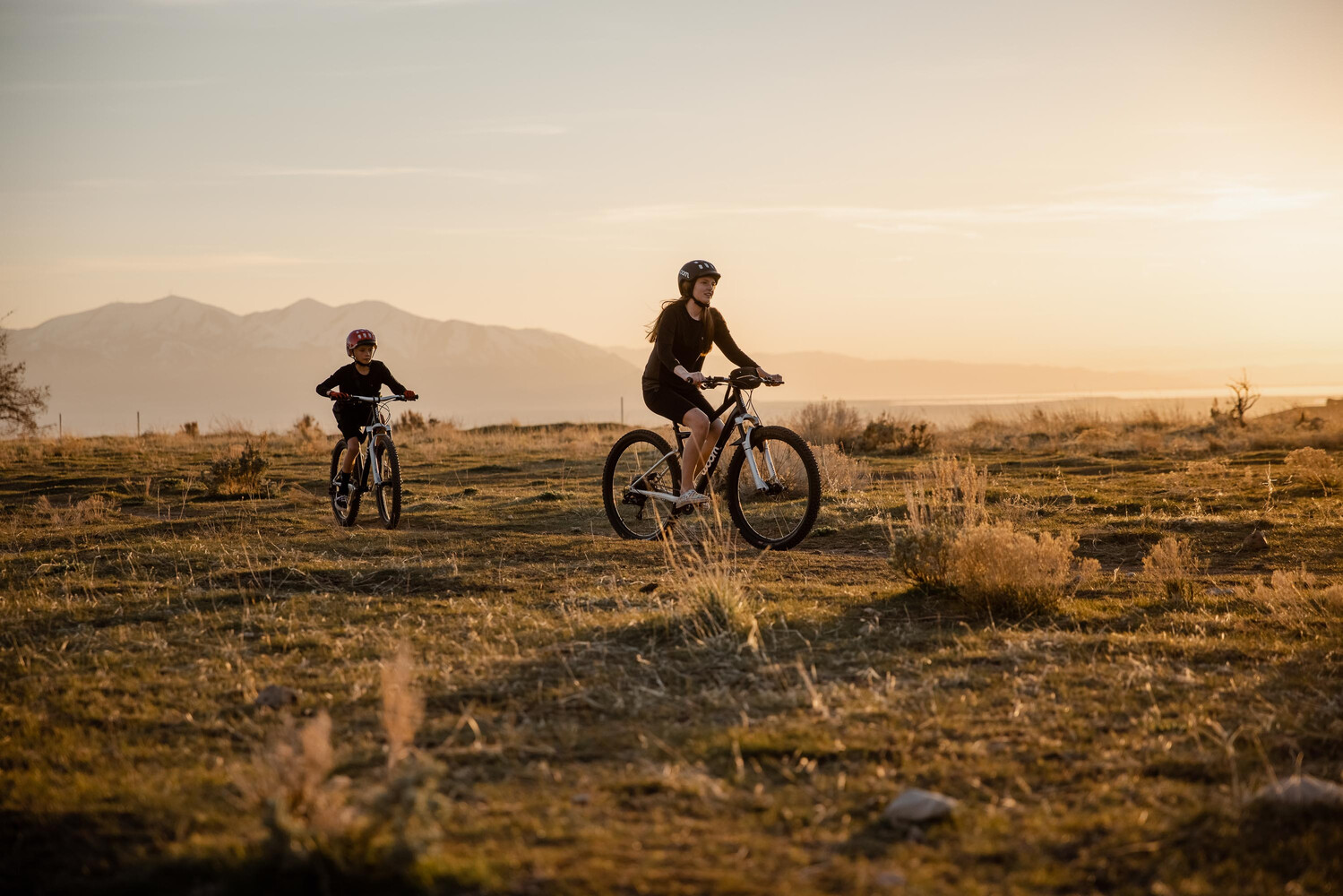 The Attack Position: the Gorilla.
The ability to ride out of the saddle is key when riding off-road. The attack position will come in handy when entering technical or unknown sections. This position includes keeping the pedals level, one foot in front of the other, weight spread evenly, heels pointing downwards so that the pedals are slightly tilted, and eyes fixed straight ahead. Encourage your child to practice adopting this position. They can pretend to be a gorilla as they follow your commands: turn left, turn right, stand taller, duck down. This way they'll be able to determine which foot feels more comfortable in which position.

The Downhill Position: the Seal.
This downhill riding stance can be practiced with a giggle. Demonstrate the seal position on your own bike first and then ask your child to do the same. This involves shifting your body weight as far back over the bike as possible and stretching out your arms to the bars. The steeper the descent, the further back your bottom needs to be to maintain a proper center of balance. Play around a little in this position and give your child the chance to discover just how much space for movement they have while on the bike.