Magicmoment
Magic Moments: The Reber Family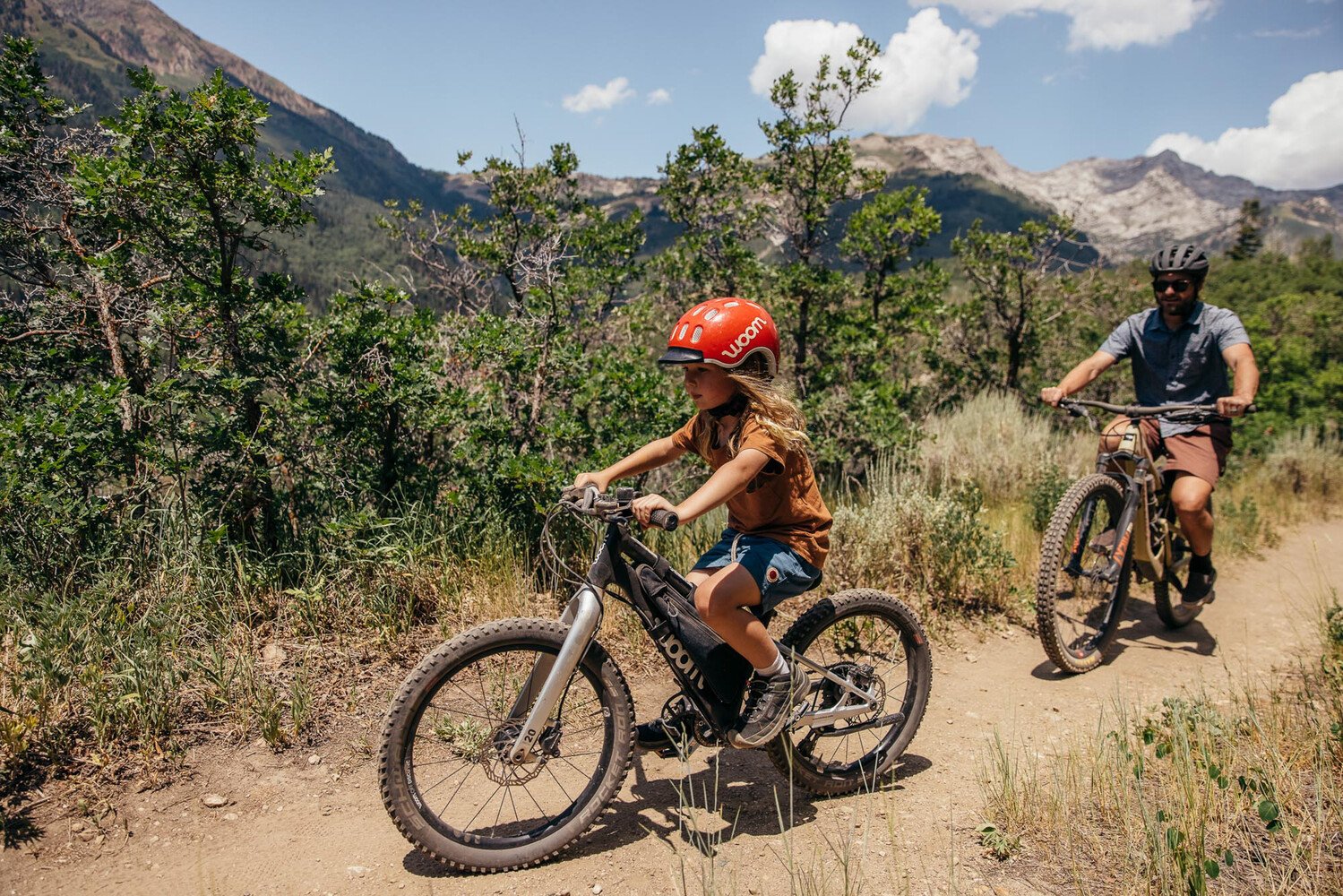 A different way to see the world
The bike provides a different way to see the world — and just maybe it shows us there's a different world to see. For the Reber family of Salt Lake City, being outdoors, whether on a bike seat, cruising on a skateboard, or meandering without a watch, is fundamental to how they —and their two young boys — want to take it all in.
And there's a lot. The world is a busy place for adults and kids alike. Often we're so preoccupied with getting to the next thing — work, school, sports practice, the gym, even the weekend — that we don't feel like we can stop to appreciate much of anything along the way.
The outdoors provides an immediate pause. And the Rebers try to put on the brakes once each day, rain or shine, each in their own way. Bike rides, trail runs, and gentle walks through the park are routines that make all the difference for this unassuming family.
"From a kid's perspective, there's so much for them to take in. Nature is a way to remove them, to get away, where all they focus on is the colors, the flowers, the animals," says Lars Reber. "At home, there's distractions like toys and screens, but out on trails, it's simple. You have a bike and you cruise around; you need less to be entertained and you just take in what's going on around you."
This is nature's cure. A calming in the chaos. This is what being outdoors can provide: a collective pause, a buffer against the world we're spinning in. It gives instant context, in lots of little moments, to understand who we are on this planet.
Reber is ready to pass that on. He grew up BMX-ing around a small town in eastern Utah. On weekends his dad drove the family to the mountains and they all found fun even from the bow of a leaky canoe. But a history of fishing and camping went by the wayside in Lars' teenage years when he traded the old canoe for a skateboard. He got away from the outdoors.
As an adult, and especially as a father, the longing came back. "When we moved to Salt Lake, all of a sudden the mountains were right there," he says. "My knees hurt from skating, so I traded it in for a commuter bike, then a mountain bike and a gravel bike." And like magic the outdoors of his childhood came flashing back. He knew it was something worth teaching his own children.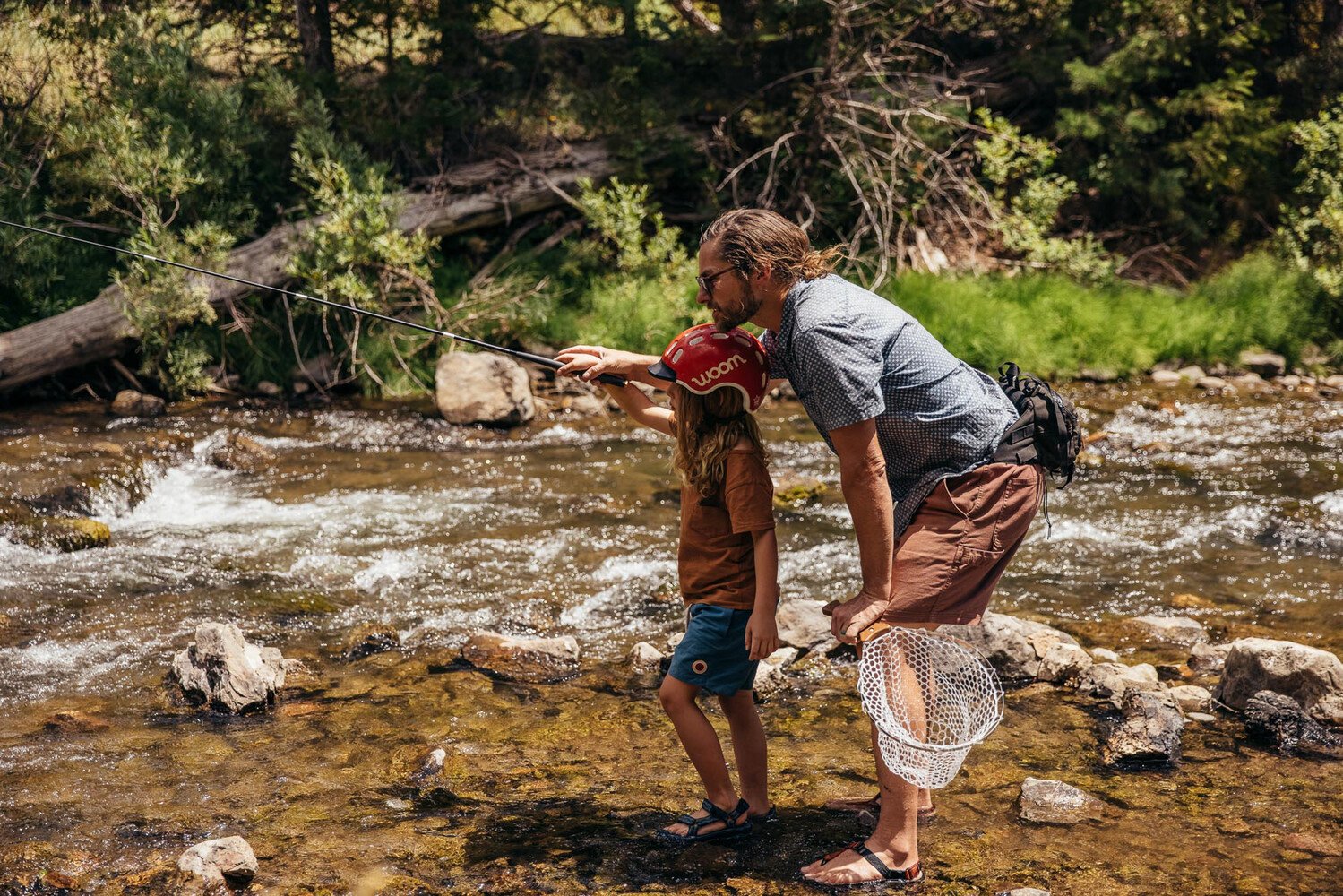 Slowing down, being present
For the Rebers, the bike is but a tool. It can wrench the entire family away, yet tighter, during a simple neighborhood spin before or after school. On weekends, it could convert to a two-wheeled adventure on a camping trip, complete with bike trails hand-carved by dirty little fingers — and plenty of feathers and seeds and natural things worth studying and stuffing in the bike bag for later.
"When you're cruising down a hill, you can't help but be smiling and having blast, but it's even better when you see your kid next to you, yelling and having the best time," Lars says. "It's super cool. Having my kids in tow has helped me develop a love for bikes again."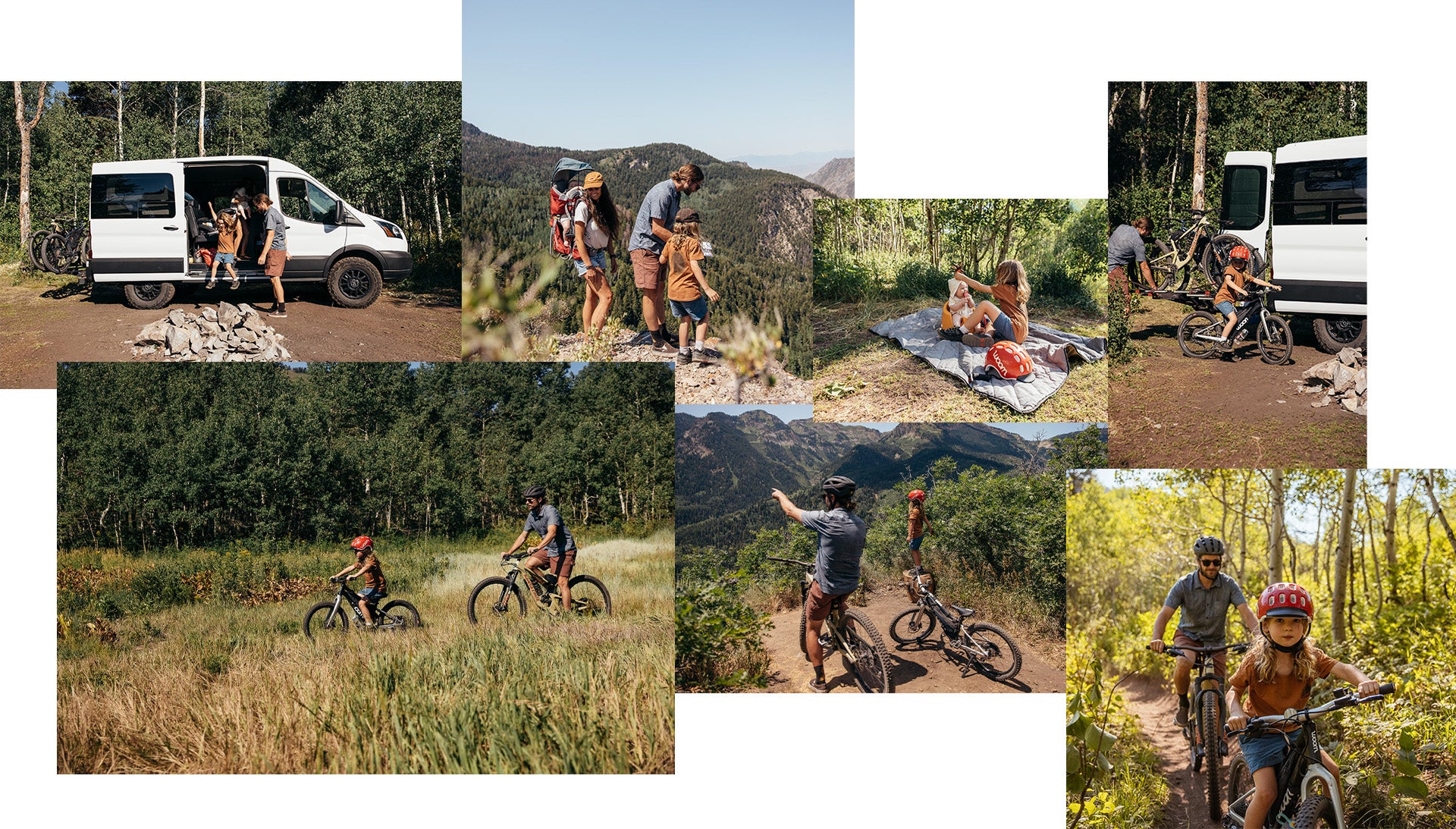 Sure, people are doing some crazy things on bikes these days, Reber acknowledges. "But we just want them to know bikes are a way to explore, adventure, commute. We just want them to love riding and have bikes be part of their life forever."
In the outdoors, it's all smiles and not about the goal. The right bike can invite a child into a world of adventure like no other toy, tool, or gadget.
"We just pedal as far as we can go, see what we see. It's not about distance or milage, well, because we stop every 2 minutes to look at roly-polies," Reber laughs. "Every time my son stops and shows interest in world around us it makes my day."
Reber works hard to be present. "When I solo ride, I go as fast as I can, to get as many miles in during a window of time that I forget to look around. When riding with kid, it sets you up to just stop and think about where you are, to slow down." Reber says. "They start reminding you, pointing things out, noticing. It can't help but make you more present."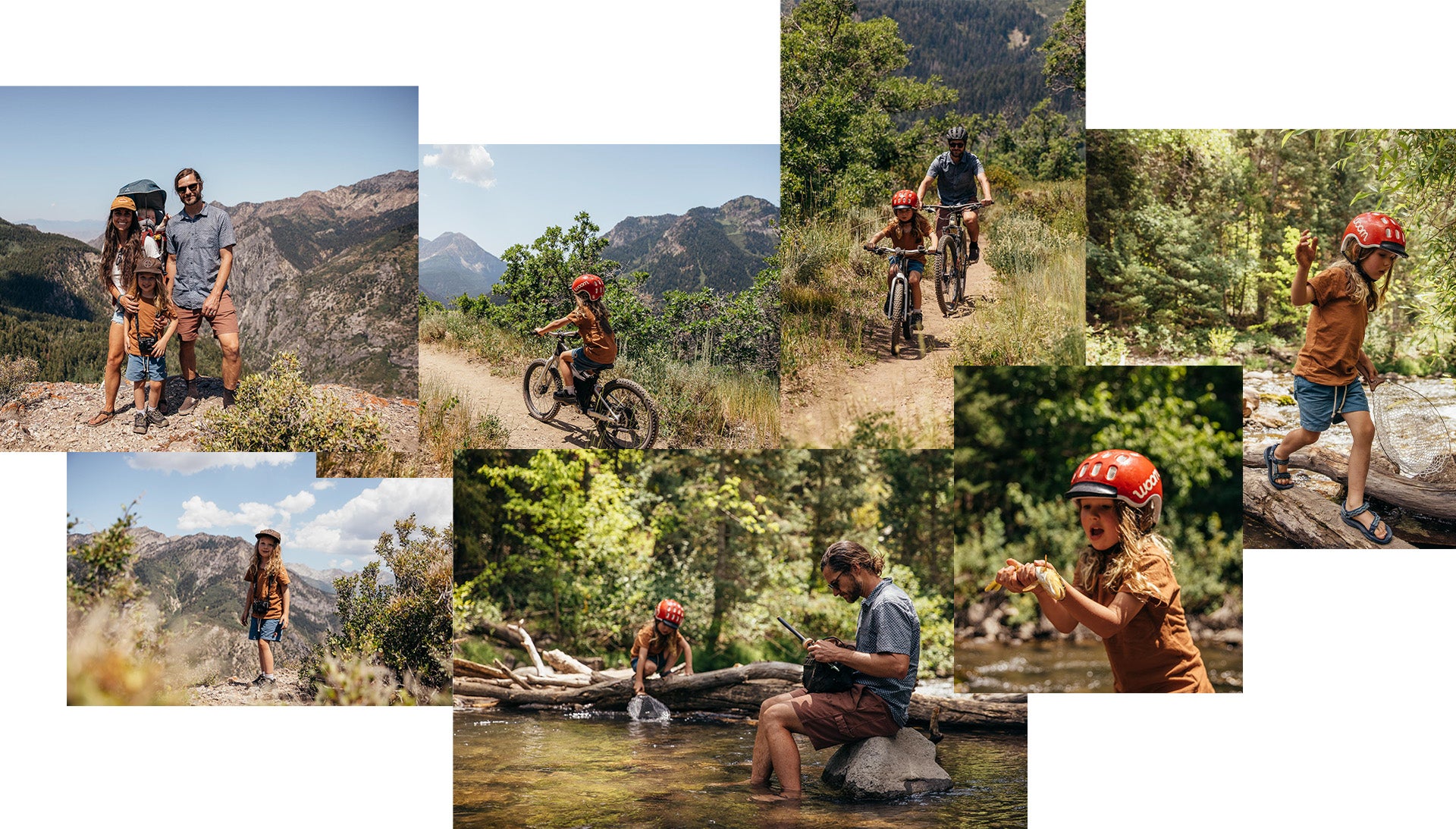 It's never about the destination either — it could be the corner park or the national park. It's about the journey. There's no right or wrong way of being in the outdoors, after all. "For us, the outdoors is everything. It's just important that we're in it every day," says Reber.
The effect? We learn to protect what we respect. "With population growth and more people in outdoors, there's more garbage and more trail use," Reber says. "I want to make sure my boys know we have a responsibility to take care of what we have. I hope they develop a love and a passion to protect it."