Come along for the ride!
Join us as we embark on our mission to inspire kids everywhere to love riding a bike.
Our bikes are bold and bright, just like the folks hard at work behind the scenes. Full of go-getters, innovators, and out-of-the-box thinkers, woom is a fast-growing, international company stopping the rest of the cycling industry in its tracks. We're agile, flexible, and up for any challenge. We believe the team we've built and continue to build is the key to our shared success.
Every crew member is equally valued and continuously championed to continue their personal growth journey in tandem with woom's growth as a whole. And it shows. We have a strong learning and development focus that results in most woomsters growing in their career and hanging on for the ride!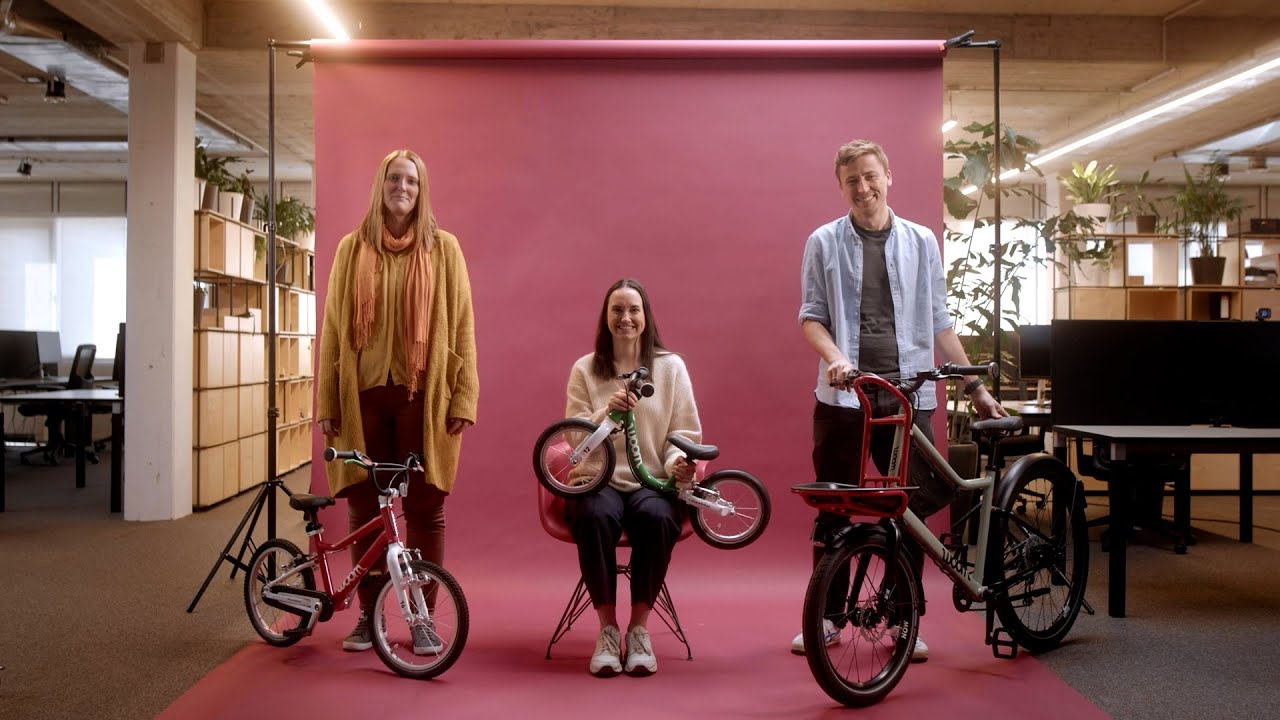 We put people first
Our top priority is hiring individuals aligned with our values because we recognize that the right person can learn what's needed to crush their role. We encourage all applicants who have an interest in woom to apply. Career gaps or changes are welcome; we know that, sometimes, the best experience comes from those seasons. We equip all woomsters with the tools they need to thrive in their role through our learning and development programs and by creating space to grow at woom.
Benefits geared toward you

A ride built for everyone
woom's culture is as inclusive as our design. We strive to foster an environment that is as bold as our bikes, mission, and culture. woom is committed to cultivating and keeping a place of inclusion that sees, reflects, and celebrates the innovation and talent of a diverse group of voices around the table.

From the start, I was captivated by woom and the opportunity to make an impact on the lives of children and families. As a father of two boys, I get to see the Magic Moments cycling can bring, and I wanted to help foster that for others. I was intrigued by woom's exponential growth, and it has been delightful to be part of building the foundations that will set the company up for success for many years to come.
-Christopher Hogan

As a designer, it is important to me to identify with the brand I work for. From the beginning, woom exuded joy across all avenues. From our team to our product — even our office — you will be met with a contagious energy that will make you smile. As one of the main values of our brand, it is effortless to convey this joy in every design I make! How can you not when each bike we sell is a smile on a child's face?
-Cece George

Okinawans are some of the longest-living people in the world, and I'm half Okinawan. They attribute long life to "Ikigai," a term used to describe "a reason for being" — a reason to wake up in the morning or your purpose. woom has given me a sense of purpose in my day-to-day. I strongly believe the world needs more kids to fall in love with bicycling! I'm proud to be an active participant in this mission, and woom has an incredible work culture. I am so fortunate to have this opportunity to work here....someone pinch me!
-Patrick Massey
Don't see something in your wheelhouse?
Apply for our open application and share your dream job at woom.
What can I expect in my first interview?
What is one piece of advice you would give to someone interviewing with woom?
I recently applied for a role at woom and did not get it? Should I apply to others?
I haven't heard from you in a while, what happened?
Do you have any fully remote roles?
Where does woom employ people?