Children's bike company woom plans US retail entry
woom, the premium children's bike brand, could be headed to a store near you.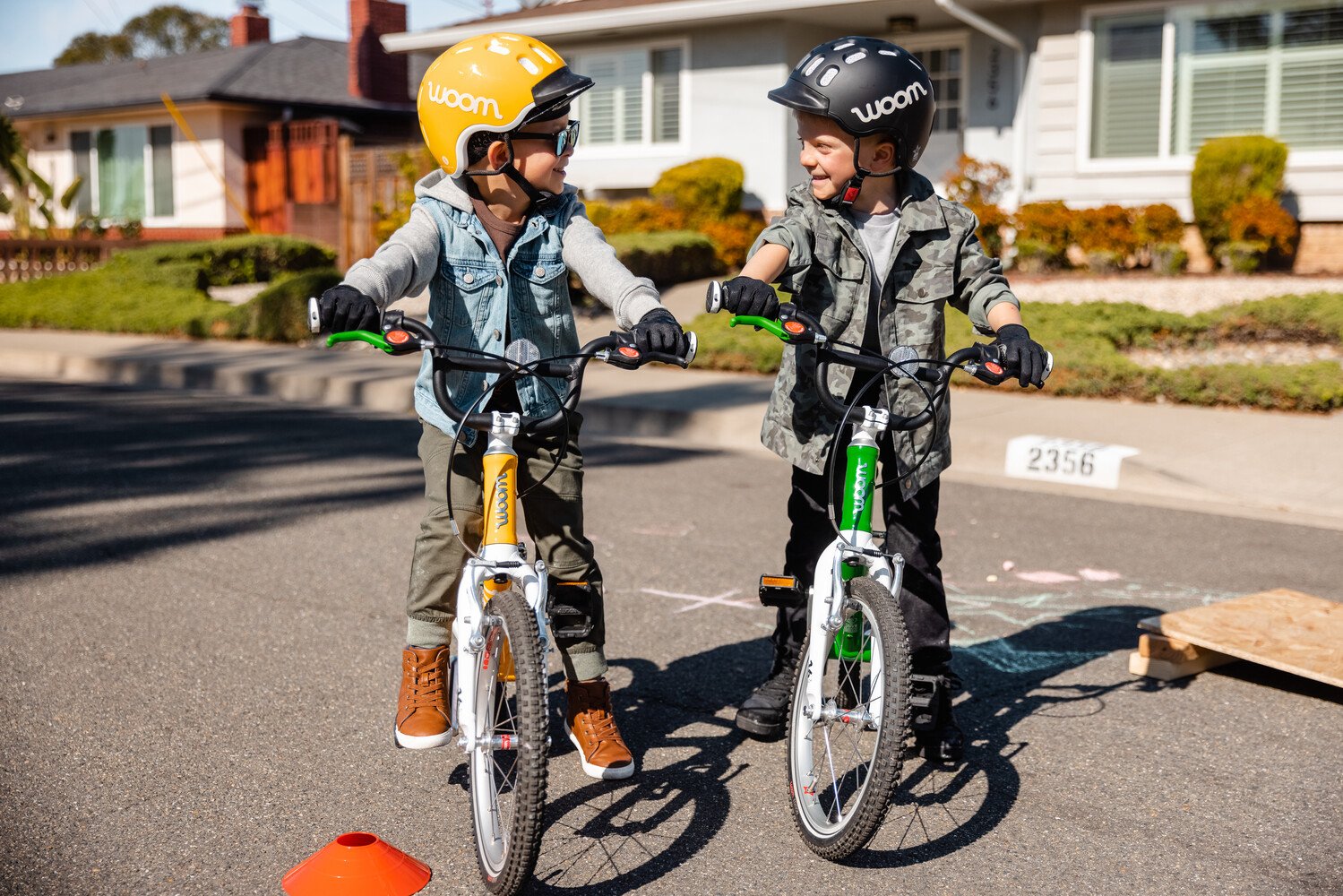 Children's bike company woom plans US retail entry After 10 years in business online, woom has developed a retail operations strategy to bring the lightweight children's bikes to families for in-person experiences. woom, which is celebrating its 10 year anniversary this year, has traditionally been a direct-to-consumer brand in the United States with an online bike fitting tool to find the best size. The entry into retail will give families the opportunity to experience the lightweight bikes in person.
woom onboarded Doug Schmidt as its North American Head of Sales in February 2023 to begin building the structure and systems to support the brand's entry into retail. Schmidt has extensive experience in the outdoor retail space, coming to woom with experience leading sales strategy at Rapha, YETI, and REI.
This month, the plan is becoming a reality as the company builds out a network of dealer and shop partners. As an Austrian-founded company, woom currently works with more than 300 retail partners across Europe, and one retailer, Buddy Pegs, in Bentonville, Arkansas in the United States.
"We connect with our customers at events across the United States, and have heard an overwhelming eagerness to have more in-person experiences," Schmidt said. "We're thrilled to partner with retailers to bring Magic Moments to life for families new to woom and expand our community in the US."
woom is building a strong North American leadership team with the recent hiring of Lindsey Yosha as its new Head of Marketing. Yosha most recently came from Gap brand, as its Head of Brand Communications where she was responsible for the brand's range of storytelling across all channels and product divisions. She brings decades of experience in the family-focused retail arena.
"The growth potential for woom here in the U.S. is tremendous," Yosha said. "Consumers want brands that make them feel a part of something bigger, and I'm excited to build brand relevance while making woom a part of today's cultural conversation."
woom USA was founded in a garage in Austin, Texas by co-CEO Mathias Ihlenfeld. The last 10 years have been filled with explosive growth, tenacity, and a drive to bring smiles to families across the country. Now in its 10th year, woom leadership has big plans to expand.
Interested dealers can connect directly with woom using the inquiry portal on the woom US website. The bike build was organized by the Bay Area Bike Project, a 501(c)(3) non-profit organization that mobilizes people through the power of bicycles. The organization coordinates bike builds as part of its projects and donates the bikes to children on the organization's submission list.
"These partnerships are huge for the Bay Area Bike Project," said Danielle Drier, founder and executive director of the Bay Area Bike Project. "They enable us to continue the work we do throughout the year, including supporting our family rides, our women's group, and our Everybody Rides! program, which gets underprivileged youth on bikes."
woom is a longstanding partner of the Bay Area Bike Project, and recently sponsored the Bay Area Bike Swap earlier this year. Future partnership plans include a larger bike build in the Fall to support the joint mission to get more kids on bikes.