Skills school: refine, improve, learn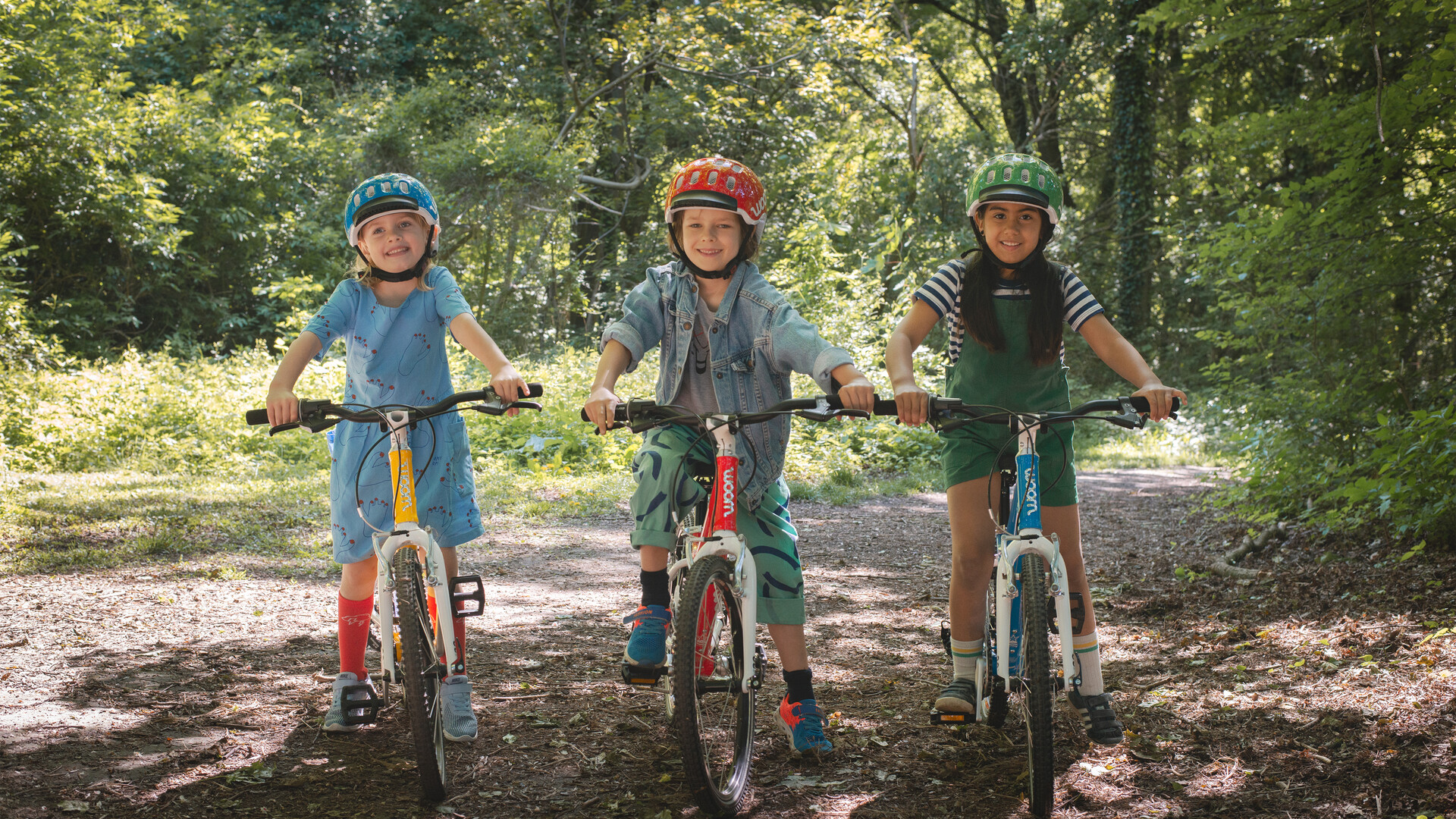 New horizons. It's not about riding straight ahead anymore: riding uphill, with tailwind, cornering and out into the world. Kids now sit effortlessly in their saddle. There is so much more to explore! One gear is no longer enough – it's time for a bike with several gears. woom bikes make it easy to learn how to shift gears while on the move. The next step is safely negotiating obstacles in nature or on the road.
Perfecting skills. No matter whether it is used to travel to school, for exercise or visit friends, bikes make you mobile. German inventor Adam Opel once commented: "No other invention combines usefulness with pleasure as deeply as a bicycle." Even if kids have already learned how to ride, it is always a good idea to learn new skills and practice old ones.
Changing gears
Smooth shifting keeps the material in good condition and is effortless. It is best to let your child shift through the gears while you call out which gear they should be in – the aim is to switch from one gear to another as quietly as possible.
Tackling obstacles
Before going into any kind of traffic, children need to be able to safely tackle small obstacles. Whether riding over roots in a park, along bumpy paths or on a slippery surface, with just a little practice kids can overcome them safely.
Perfecting balance
When going on long rides, moving the saddle up slightly makes pedaling more efficient. This is done in small increments until a slight bend in the knee can be seen and only the toes touch the ground. Before achieving this, though, it is important that children have a good sense of balance. This can be learned with the following tips.