Products
Where Can I Find a Used
Bike?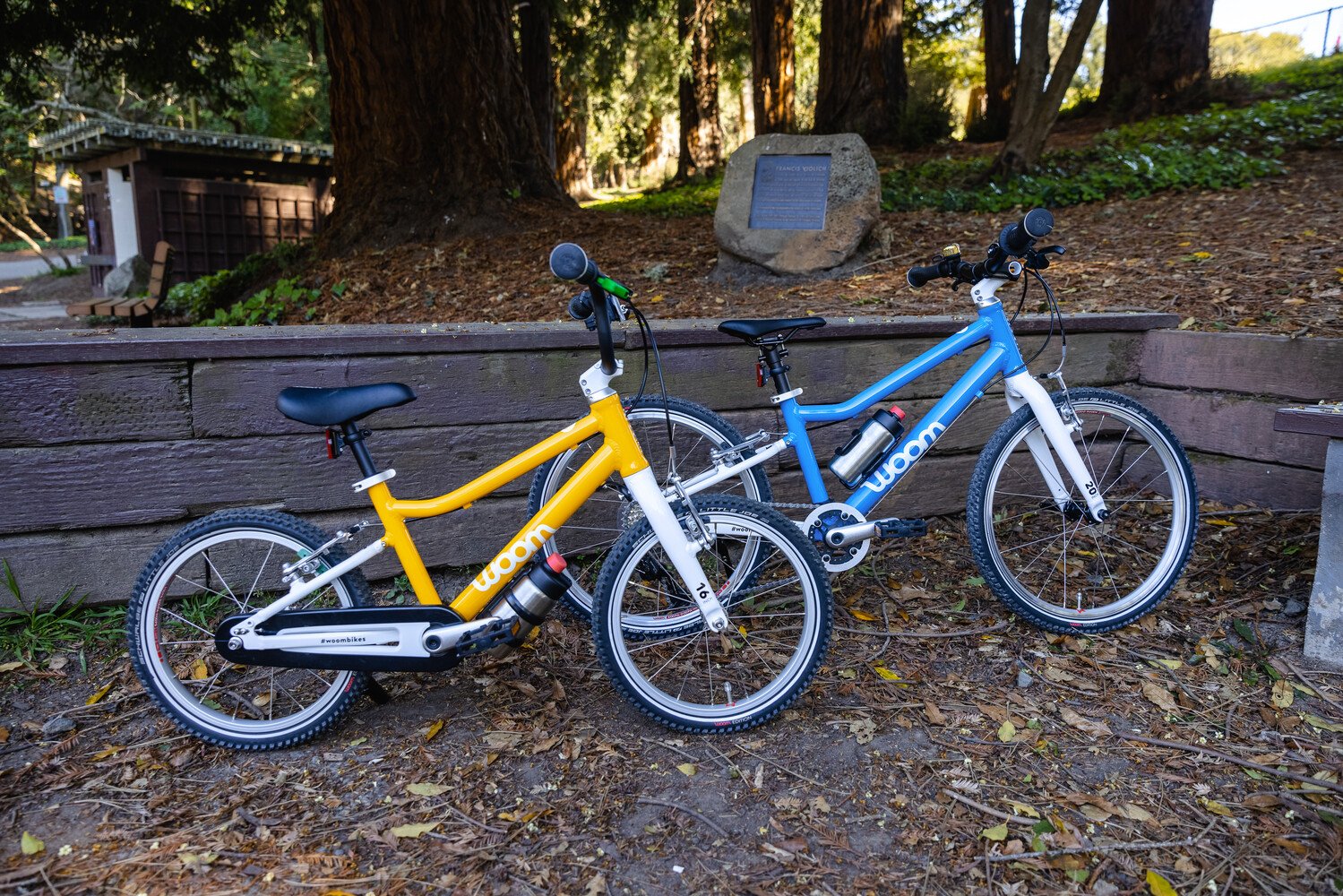 If you've shopped for bikes in the last year, you more than likely encountered limited availability and backordered bikes. With ongoing global supply chain disruptions and increased demand for bikes, it has made getting a woom bike challenging. That being the case, many are choosing to find a used bike that fits their present needs, rather than wait for months for a particular size or model. While purchasing a used bike can be a rewarding adventure, it can also be intimidating for others. Fear not - we are here to help you with pointers on how to locate a suitable used bike! While your child might be obsessed with it being a certain color, there are other factors to be aware of that can make or break the experience. Here is our list of things you should consider while buying a used bike:
Where do I look?
Although you may get lucky and find a used bike from a friend or family member in your own social network, more often than not your quest to get a pre-owned bike will entail scouring the internet. Online places to search for used bikes include the Facebook woom buy/sell/trade group, Craigslist, Pinkbike, eBay, and Nextdoor.

It is also possible to get a used bike directly from woom bikes! Click here to reach our Pre-Owned collection page. All Certified Pre-Owned woom bikes are Certified Roadworthy by our bike technicians. They've been fully quality checked for safety (think brakes, steering limiter, tires, saddle, kickstand, and wheels) and adjusted accordingly. Parts are replaced as needed to make it a perfect bike for your kiddo. Each bike may come with its own quirks—think blemishes to the paint—but is nonetheless ready for the road.
Why do used woom bikes cost so much?
Part of the magic of woom bikes is that they are exceptionally durable and made to last for years. While we never recommend paying above MSRP, we have seen many cases of customers selling their bike for the same price as they purchased it. Used woom bikes do a fantastic job of retaining their value, and most customers report easily selling their used woom bikes for upward of 75% of its original price.
Our Certified Pre-Owned woom bikes are sold at a discounted price. In addition, these bikes are still eligible for upCYCLE returns and backed by our same Returns & Warranty policy - an uncommon feature within the world of used bikes. Another key factor in woom bikes' resale value is consistent pricing throughout the year. Many bike shops have popular year-end or holiday sales that offer 10-15% off certain models - which can be a great incentive to buy - but it also means an immediate depreciation in value for the owners looking to sell. Because woom never has sales or discounts, this further reinforces the long term value retention of a used woom bike. As a proponent of sustainability, woom bikes USA fully supports our customers who choose to sell their used bikes, as it reduces waste and works toward our mission of getting more kids out riding bikes!
What should I look out for?
So you finally found a listing for a used woom bike in just the right size and color - what now? There are several key details to consider prior to negotiating the price and making the purchase. If it is possible to inspect the bike in person, it can usually provide more insights than photographs. If you're unable to physically inspect the bike, then asking the seller for up-close images of specific parts of the bike will be important. Namely, we'd recommend asking for pictures of the bottom bracket, crankset, the frame itself, and both wheels. For a deep dive on bike parts, check out our blog - Behind the Bike: Bike Buzzwords.
Stripped bolts or a bent wheel can be replaced, but would definitely be cause to negotiate a lower price. Small cosmetic scratches on the frame obviously pose no safety risk. However, a bent frame is another story, and is indicative of a previous accident - we recommend steering clear of any frame damage that is more than topical. Even a slight crack in the frame near the welded areas is a big red flag, as the safety of the bike is likely compromised.
One of the parts of the bike frame subject to the most stress is the bottom bracket - which as its name suggests, is obscured from view on the underside of the bike. Be sure to inspect the spots where the bottom bracket is welded to the rest of the bike frame. Another important area to check on a used woom bike is the front chainring. As kids sometimes leave their bikes on the ground without using the kickstand, this important component can get bent and cause the chain to slip off. This can be replaced by purchasing a new crank ($25), which includes the chainring and crank arms as a set - but we would recommend taking it to a bike shop for this installation.

One of the most seemingly glaring signs of bike neglect - a flat tire - is in fact not much of a cause for concern at all! Unless the tire has a huge gash in it or has been punctured by a nail or sharp object (this is rare), most flat tires are resolved simply by changing out the inner tube inside the tire, an inexpensive fix. Spare tubes can be purchased from our website for $11, and we have tutorial videos for fixing flats on all our bike models. If the tires appear to have been heavily used and the tread pattern is barely visible, we have replacement tires available, and if the wheel is bent or there are broken spokes, we have entire replacement wheels available under our "Spare Parts" section of our accessories page.

How do I know when my woom bike was made?
In order to gauge how many miles your used woom bike may have seen, it is important to know when it was manufactured. Although woom is continuously making adjustments and improvements to our bike models over the years, we stand by the quality of our previous releases. Knowing the manufacturing date will also assist in pinning down which accessories it is compatible with.
For example, all ORIGINAL woom bikes made after August 2018 come with a kickstand, but prior to that a kickstand was an optional add-on. Bottle cages and bells are two items that are compatible with all woom bikes no matter their release date. To be sure of when a particular woom bike was made and what accessories can be paired with it, check out our Product Information FAQ page.
How do I ship a used woom bike?
If you are selling a used woom bike, the first step is acquiring a large enough box in the appropriate shape. Many bike shops will offer up a bike box for free upon request, but can also be purchased elsewhere. Typically removing the pedals, handlebar and seatpost will be necessary to get the bike comfortably into the box. It is recommended to use styrofoam, bubble wrap, or even wadded up newspaper to pad the bike, and prevent potential damages from shipping. As far as arranging shipment and getting a shipping label, we recommend using either BikeFlights.com or ShipBikes.com. Home pick-ups can be scheduled, but both of these companies also partner with local bike shops who can assist with the disassembly process and potentially help provide a suitable box.
What should I do before riding?
Even with an inspection prior to purchasing a used bike, it is recommended to take the bike to a professional bike mechanic to have a quick inspection and tune-up so you can rest assured that the bike is safe and in optimal riding condition. Depending on your preference and budget, another option would be having a bike mechanic come to you. Mobile bike shops such as Velofix provide this convenience and allow for your bike to get serviced without leaving home. If you decide to forego this step, it is highly recommended to at least lubricate the bike chain and ensure the tires have the proper amount of pressure.
What should I do if I have an issue with the used bike?
Used bikes purchased directly from woom bikes USA are covered by our Warranty policy, but used bikes purchased from various third-parties are not; warranties are not "inherited". However, we are more than happy to assist anyone with a third-party used woom bike. If any specific replacement part is not found directly in our online store, we more than likely have the means to procure it if you contact us and ask. If you are having a technical issue and unsure how to resolve it, we would be happy to have one of our technicians look it over and give advice during a virtual consultation, free of charge. To request a virtual consultation, contact us and attach pictures of the problematic area of the bike. Feel free to explore some of our other blogs to learn more about assembly and maintenance tips, cleaning your bike, or fixing flats. Although a maintenance-free bike doesn't exist, a well-maintained woom bike will last for years and years.
Shop Pre-Owned Bikes