Watch Your woom Grow with Your Rider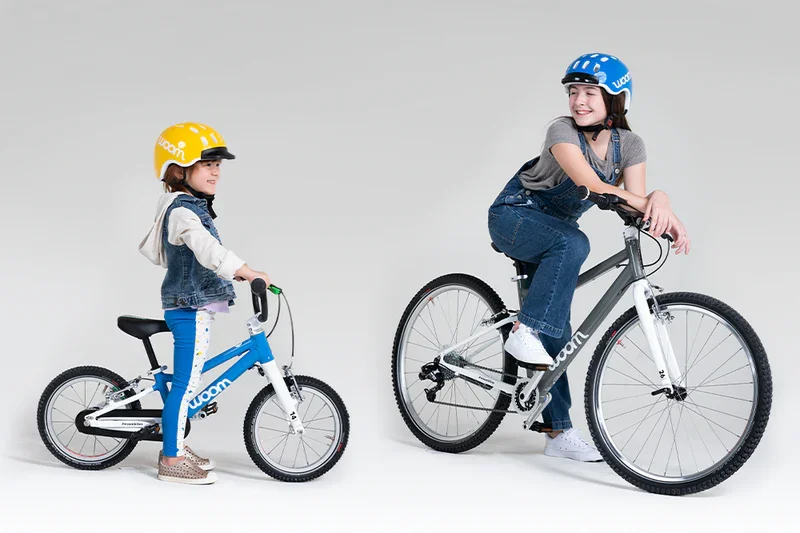 What if we told you that sizing up from one woom to the next isn't the only way to accommodate your growing young one? While we love seeing a kiddo gear up for a brand new bike, there's plenty of room for your child to grow with each woom bike. Our team of product developers and designers have truly thought of everything — from small adjustments like the saddle height to bigger adjustments such as the Vario stem — to ensure your child will always be comfortable and can get the most out of their bike.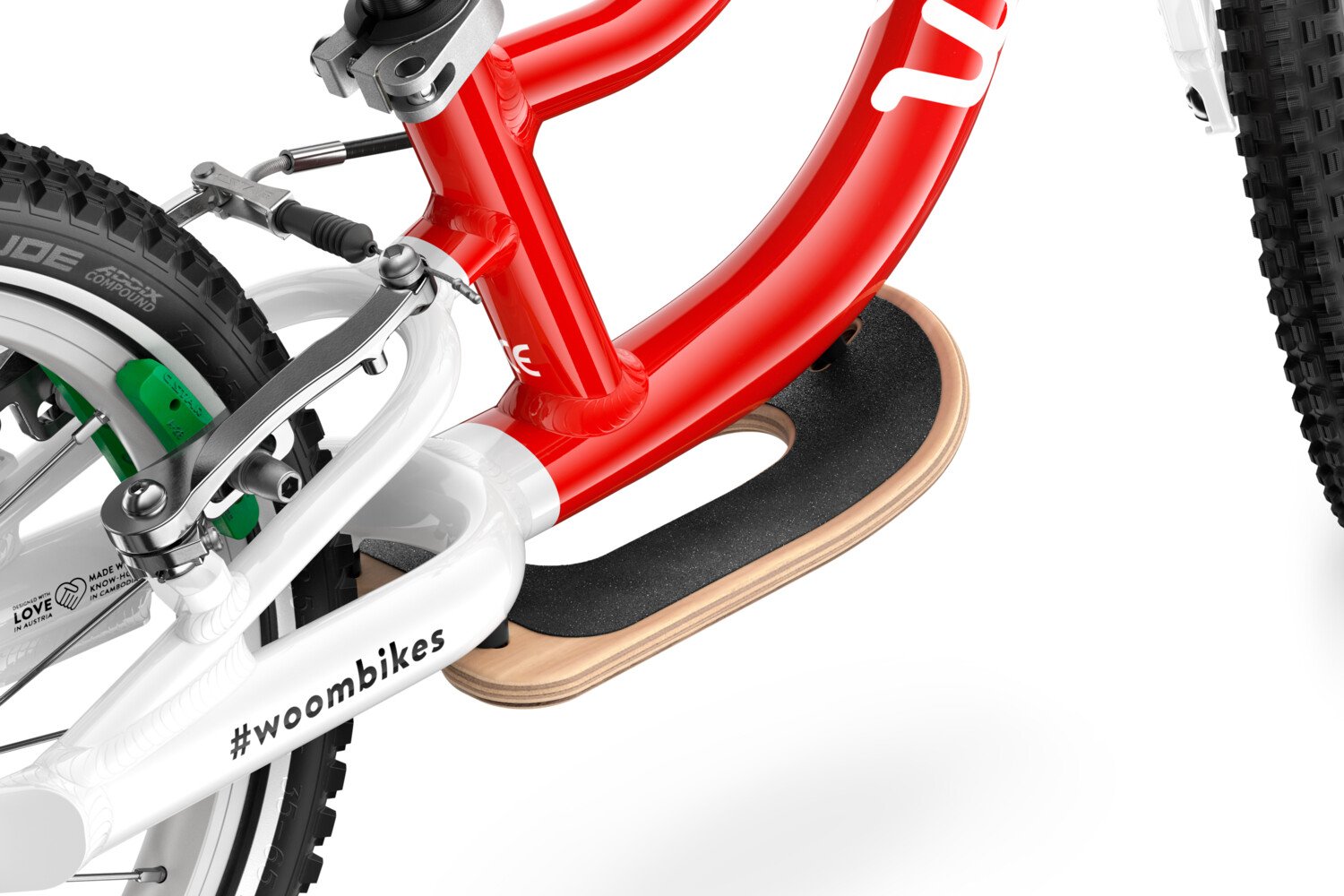 woom 1 and woom 1 PLUS Adjustments
The woom 1 and woom 1 PLUS may be our smallest bikes for some of our smallest Riders, but they have some pretty big features! The innovative bottomless seat tube design allows the saddle to be positioned at only 10 inches above the ground. From there, it can easily be adjusted up to 14.4 inches.
Because all kids don't grow at the same rate or start at the same skill level, we offer a hybrid between the woom 1 and woom 2 – the woom 1 PLUS. This model is just as adaptable as our other models. While the woom 1 PLUS is a balance bike (no pedals here!), it's roughly the same size as the woom 2. It's ideal for children on the taller side or those that begin their balancing journey a bit later - and have already outsized the woom 1. With its built-in SURFBOARD Footrest, your child has a place to rest their feet as they really get into the groove—it'll feel like they're gliding on clouds. Although only the woom 1 PLUS comes pre-equipped with the SURFBOARD Footrest, it can also be mounted on the woom 1!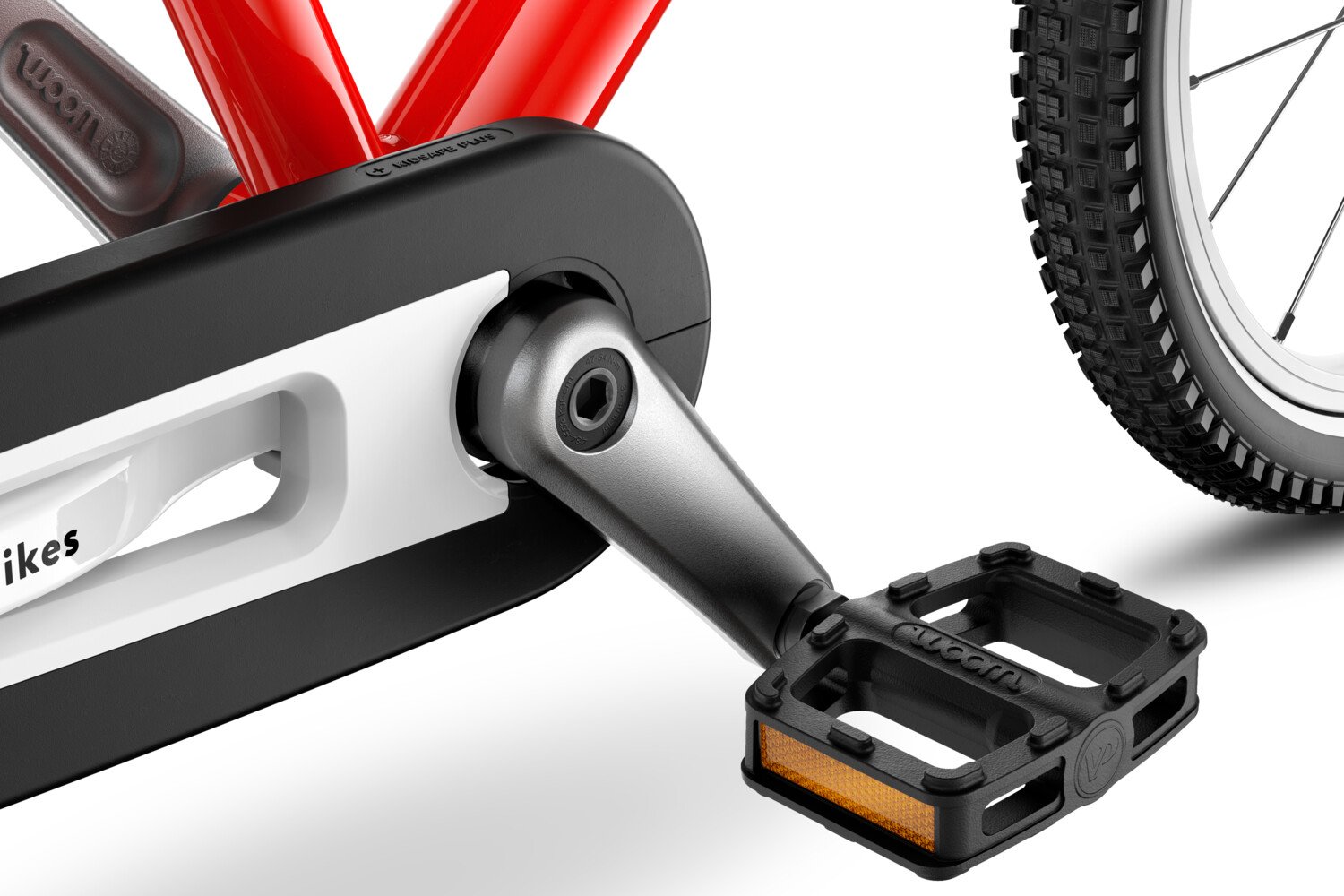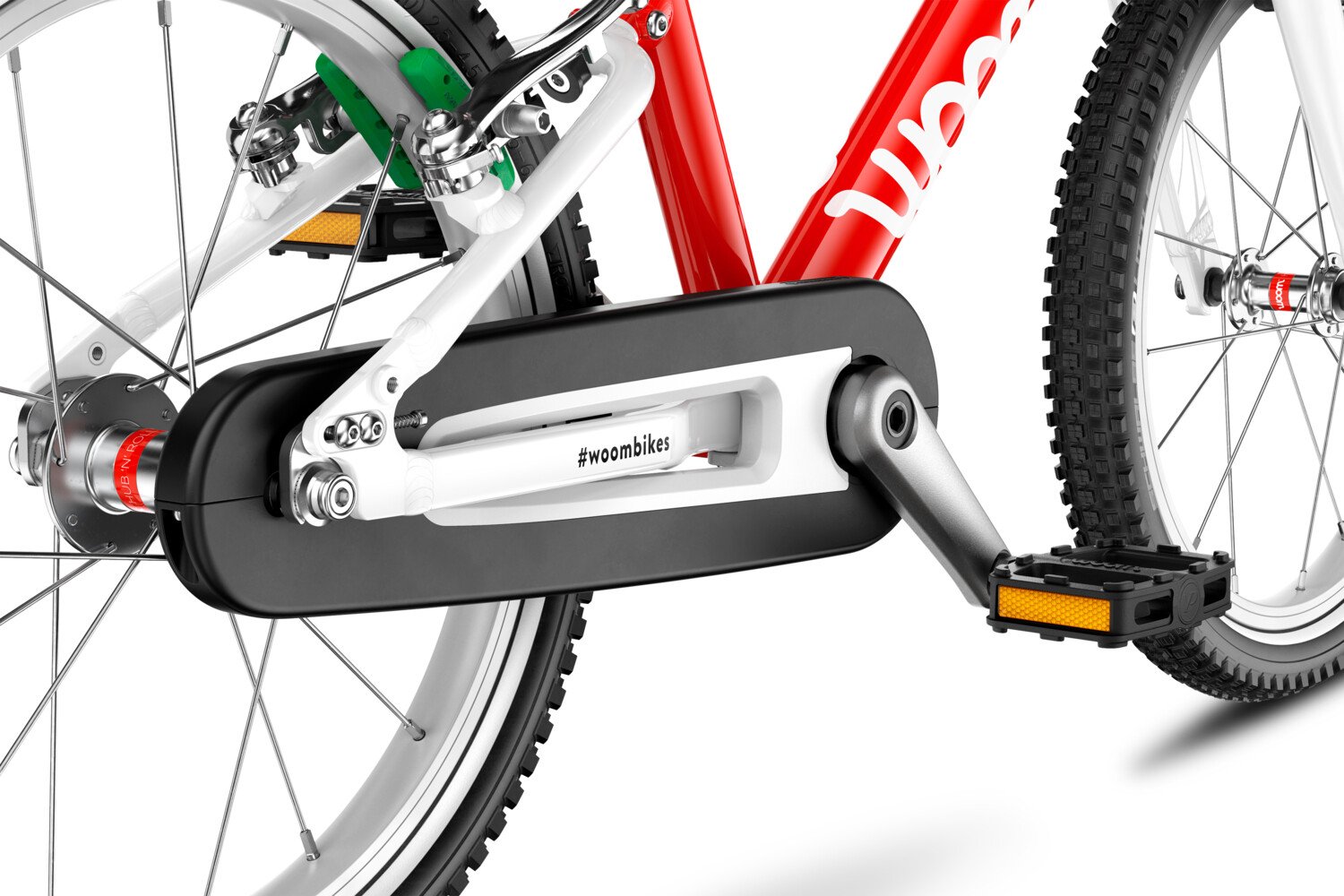 woom 2 Adjustments
The woom 2 is the smallest woom pedal bike at just 12.3 pounds. Although the woom 2 comes with a bottom bracket (meaning it has crank arms to attach pedals), many parents gradually transition their young Rider by holding off on installing the pedals and using it as a balance bike at first. By not installing the pedals immediately, your child can get the hang of their new bike frame while continuing to master balancing and braking. Once they're fully ready to take off on their own, you can add the pedals with the provided pedal wrench and watch them ride off!
Aside from adding the pedals when your young one feels ready, there's another modification you can make: upgrading the rear wheel. While including a coaster hub brake is legally required for bikes of this size, it's common for parents to upgrade the rear wheel themselves, which is completely legal. By replacing the coaster hub with the woom 2 FREEWHEEL Kit, your kiddo will be able to backpedal freely without accidentally engaging the brake. This newfound freedom provides your child with increased maneuverability and allows them to experience less pedal resistance. Freewheels are the norm on most other bikes, so getting kids familiarized early prepares them for their future biking adventures.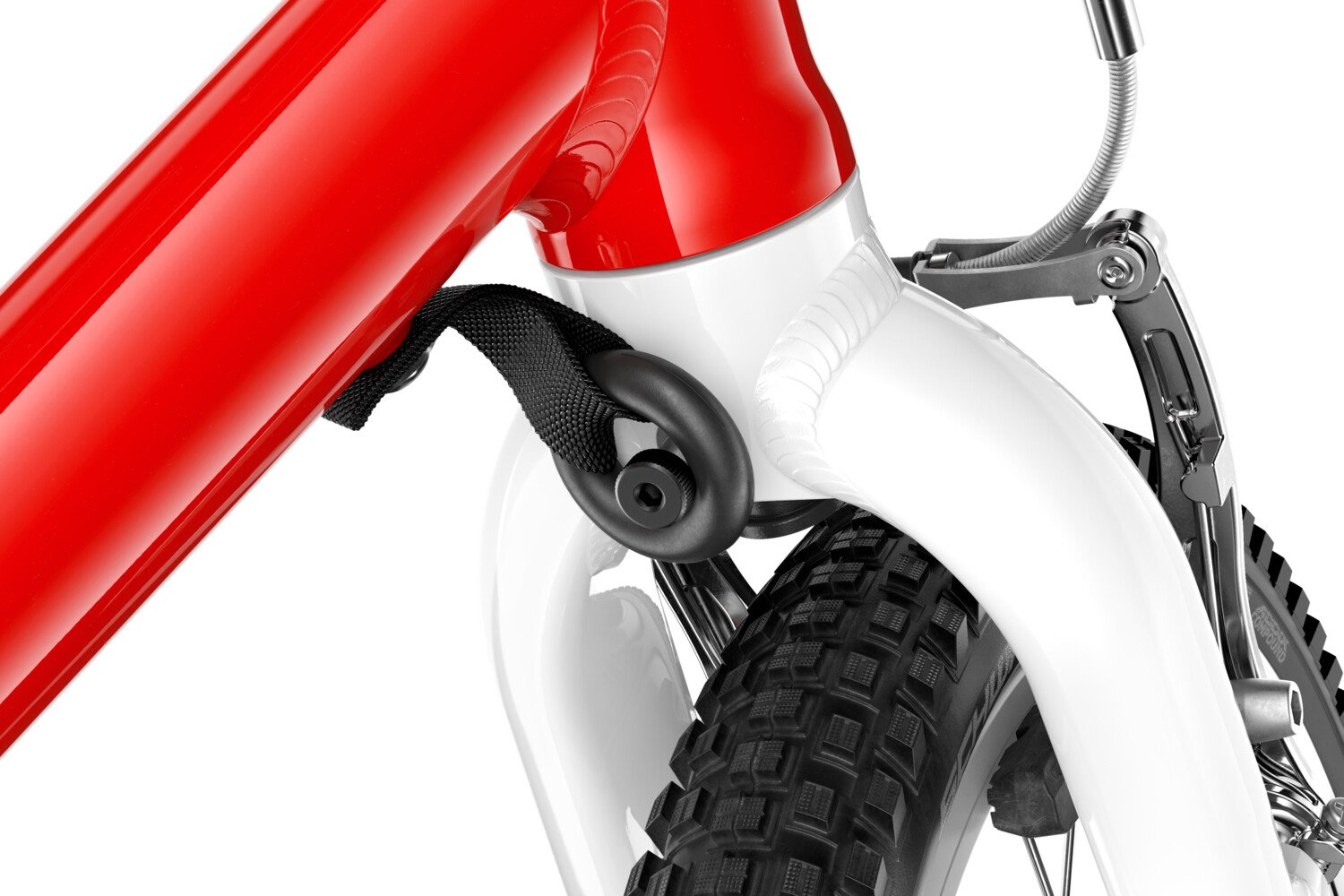 woom ORIGINAL Steering Limiter
The woom 1, woom 1 PLUS, woom 2, and woom 3 each come with a woom ORIGINAL Steering Limiter. Designed to prevent accidental overturning, this small but essential piece has an intentional breakaway feature. If you notice this piece has broken loose, fear not! Once your Rider has outgrown the need for the steering limiter, it will naturally break away. If you'd like to replace it for your current Rider or for a younger sibling to use the bike, you can find a spare here.
Hand Brakes
One of the most critical parts of a bicycle is its hand brakes, and woom recognizes the importance of making them highly adjustable. Kid's hands come in a wide range of sizes, and each child grows at their own pace.
To account for this, the woom 1 PLUS, woom 2, and woom 3 include an easy-to-use reach adjustment knob. This knob determines how far away the brake lever is from the handlebars.
There's more! All woom bike brakes also feature a barrel adjuster to alter the brake lever tension to account for changes in grip strength. The brake levers themselves can also be rotated up or down so that the Rider can reach them from a comfortable, neutral position.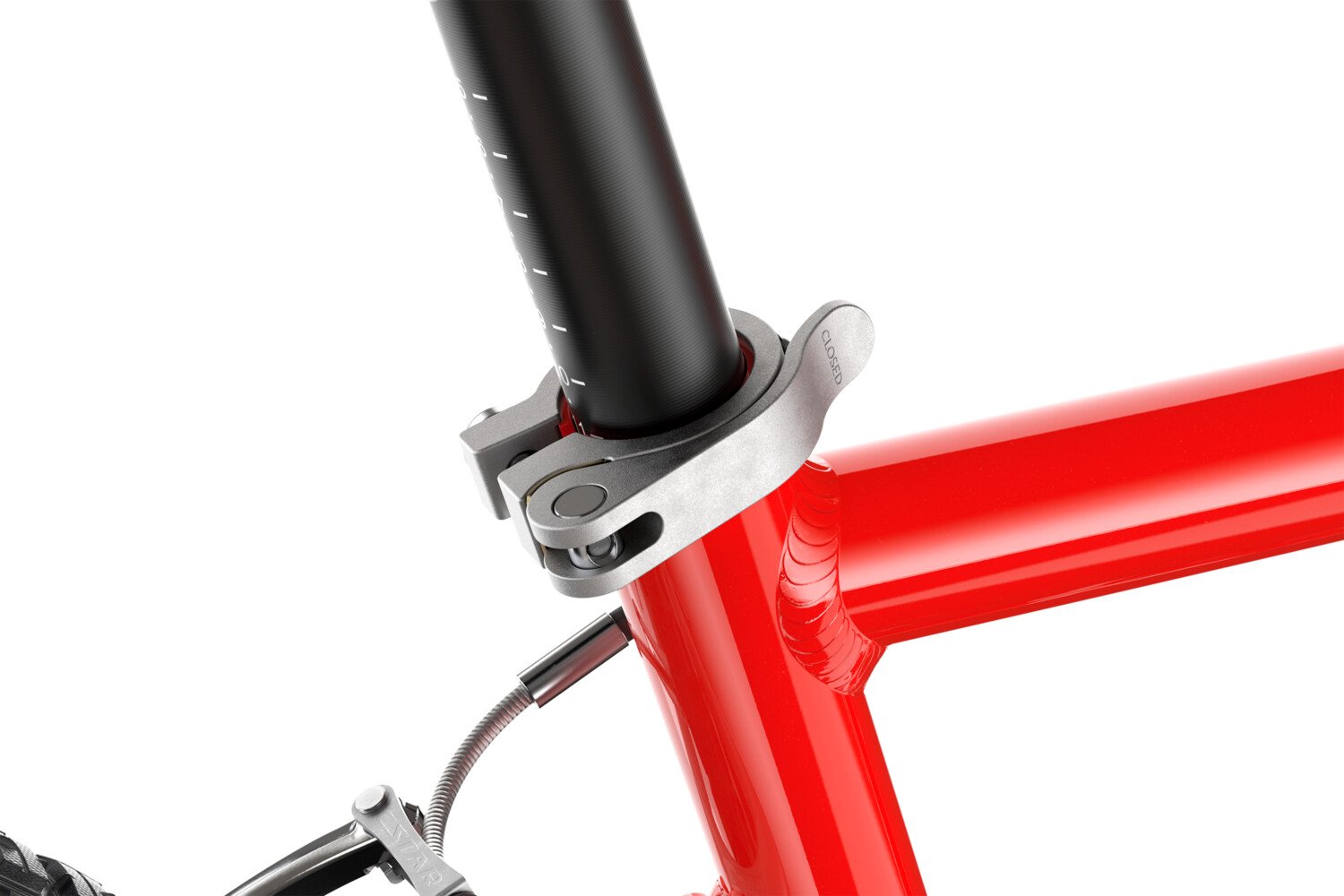 Seatpost Adjustment
The most straightforward way to alter your woom bike is, of course, raising the seatpost. Raising the seat is a cinch on our ORIGINAL models, as they all come equipped with a quick-release seatpost clamp. The only thing you have to keep an eye out for is the minimum insertion point—this is the highest the seatpost can safely be raised.
Brand new Riders should be able to place their feet flush on the ground while seated comfortably. More experienced Riders can extend the seat upward, so just their tippy-toes touch when seated. This higher seat position will allow for greater leg extension and more efficiency when pedaling.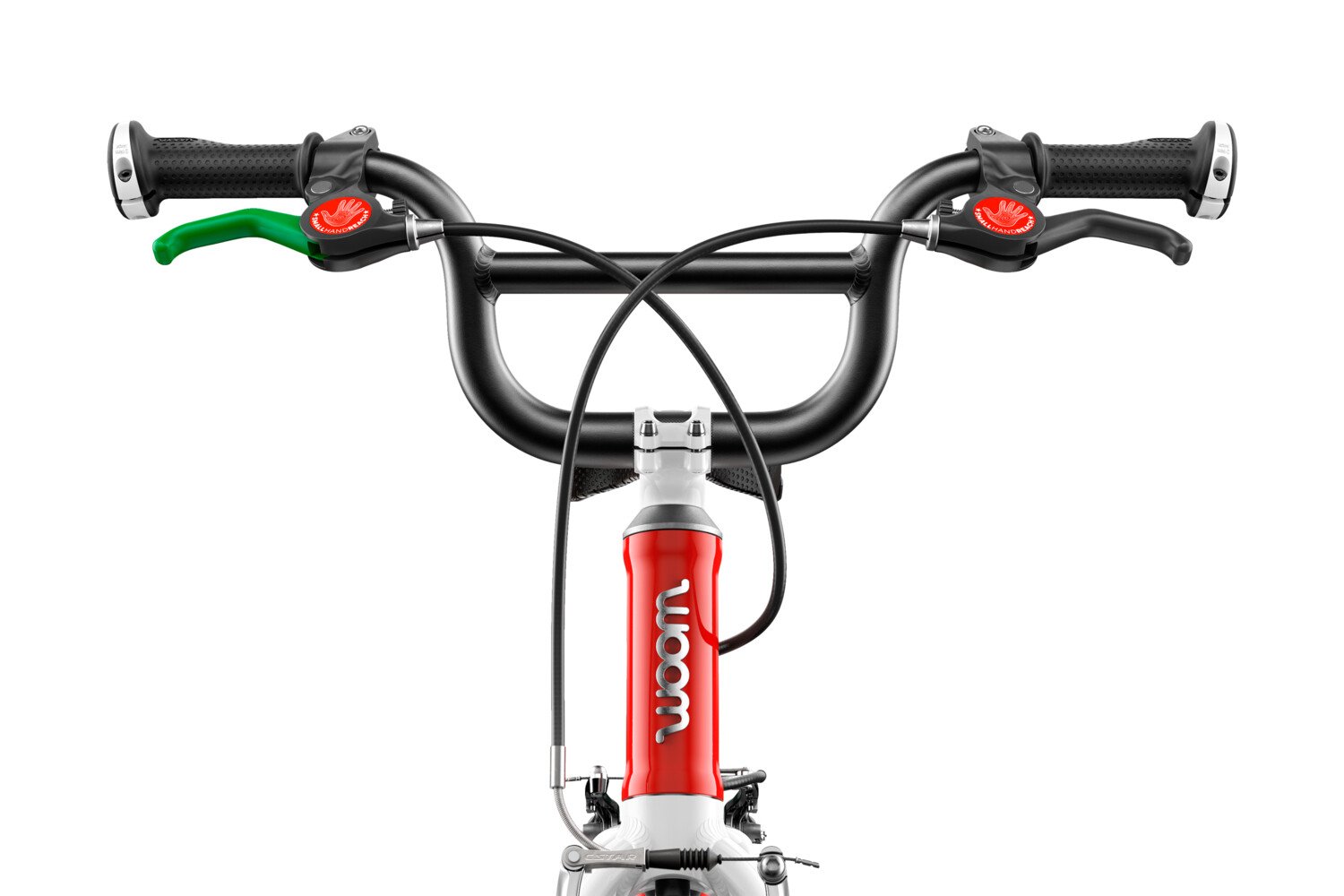 Handlebar Adjustments
The woom 1 PLUS, woom 2, and woom 3 all come with BMX-style, high-rise handlebars that can be easily adjusted to accommodate growth. Simply tilt the handlebars forward or backward by loosening the bolts on the front of the stem. The ideal positioning would allow the Rider to lean slightly forward with their arms coming downward at a 40-60 degree angle. Afterward, don't forget to adjust the orientation of the brake levers to match the angle of your Rider's arms, as seen in this video.
The woom 4, woom 5, and woom 6 have an ingenious Vario stem design that allows for even more handlebar adjustability. By simply loosening two bolts, the Vario stem allows the handlebars to unfold into higher or further positions so your growing Rider can always find a comfortable position. To find out more about adjusting your Vario stem, watch this video.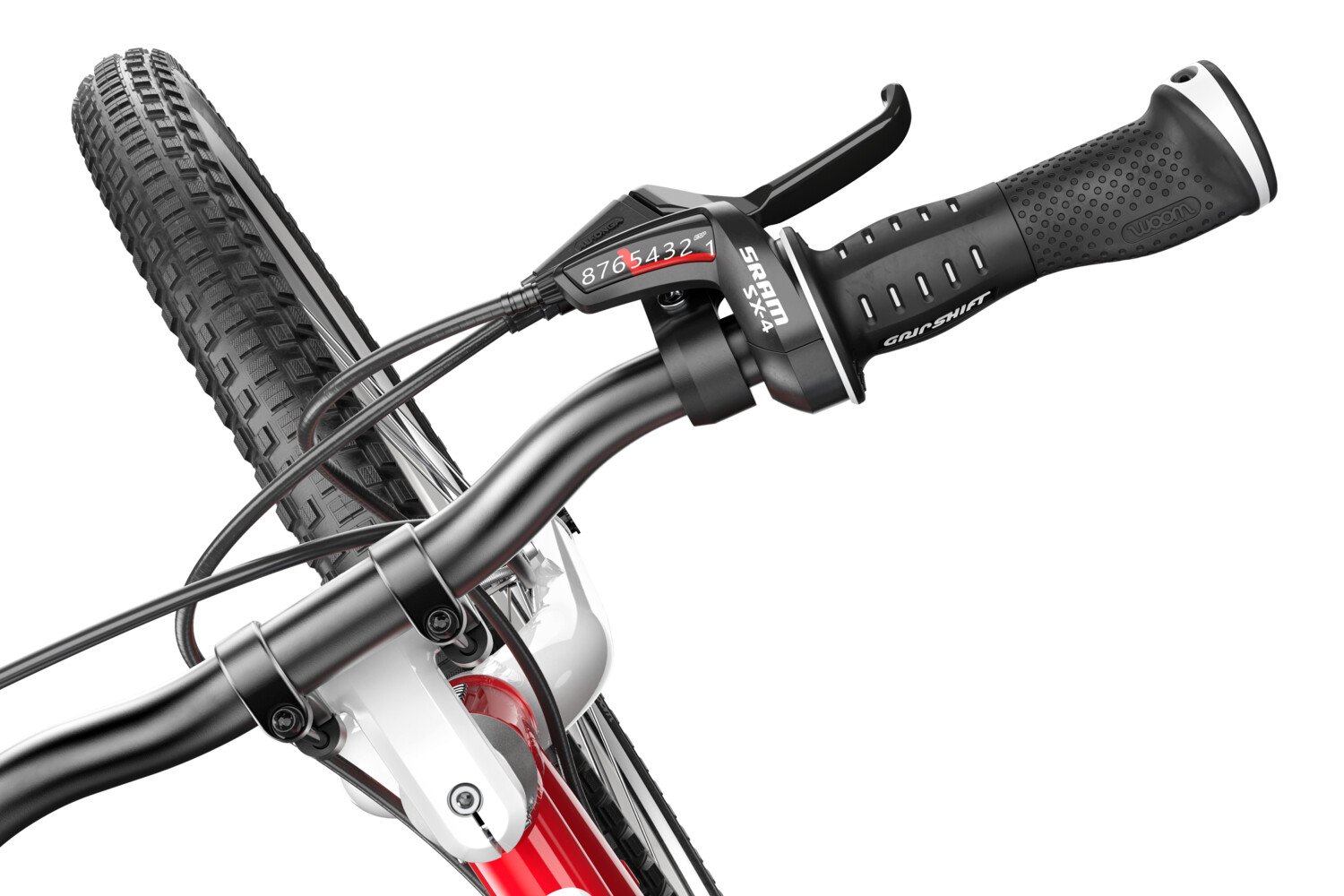 Gear Adjustments
Along with the Vario stem, the woom 4, woom 5, and woom 6 offer another game-changing feature that forever alters the way children use their bikes—gears! As kids transition from a single-speed bike to one with a cassette, they probably won't initially use the full range of gears. However, as they grow stronger and more confident, they'll begin to explore how the different gears work: lower gears for hills and higher gears for flat ground or downhill terrain.
Your child's bike is a means for personal growth, so it's only fitting that it can grow with them. Therefore, whether by dialing in the brake levers, raising the seatpost, or tweaking the handlebars, you can help your Rider go wherever their cycling journey takes them — they'll be unstoppable!