OFF

&

OFF

AIR

Get ready to embark on off-road adventures with the best mountain bikes for little explorers. We've changed the sport of mountain biking for young Riders by designing lightweight, safe, and durable kids' mountain bikes that empower children for whatever lies ahead.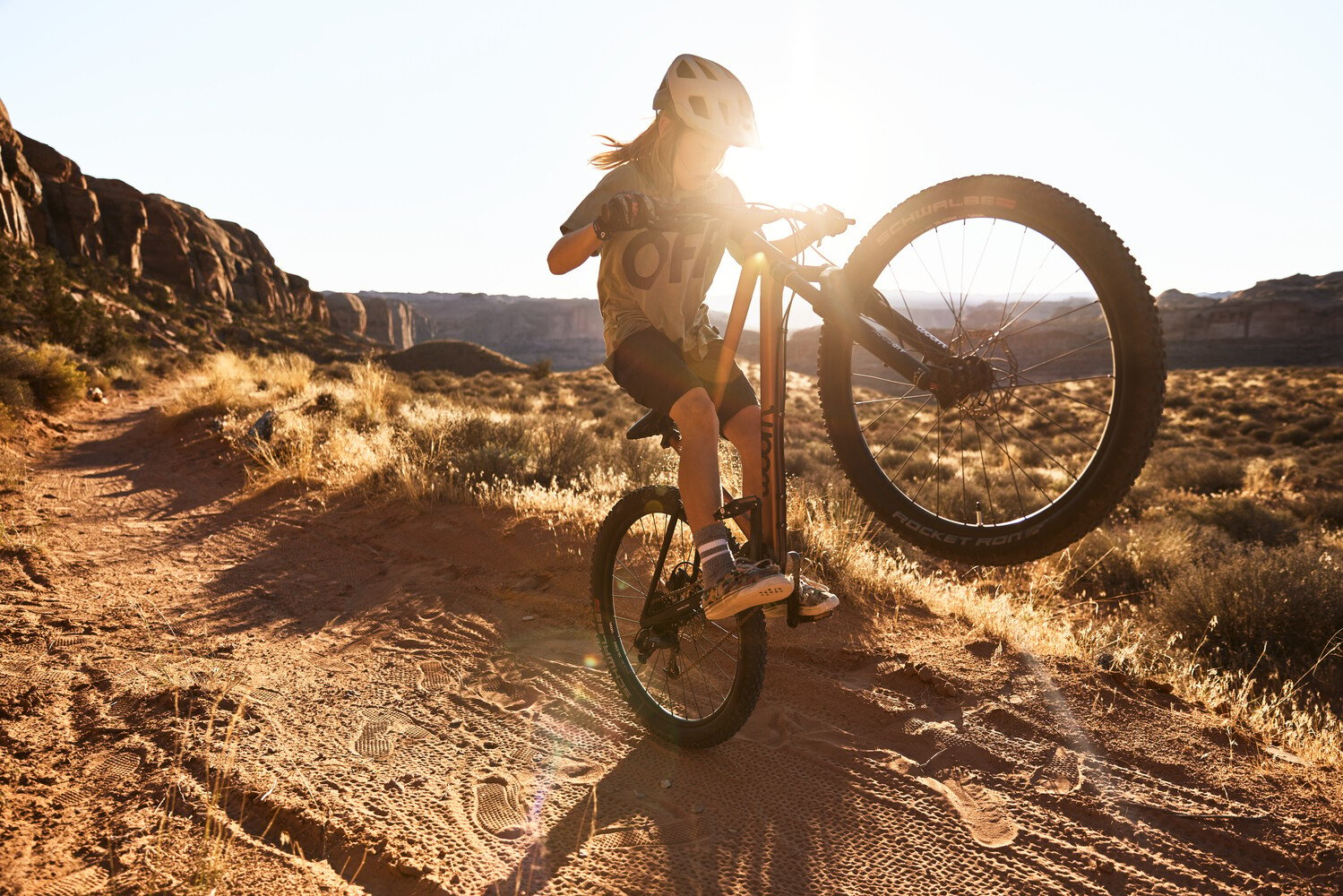 The Legend Returns
Meet the new and improved woom OFF/OFF AIR. We've revamped our best kids' mountain bikes to make them even more dynamic. Ergonomic upgrades include narrower bar ends for smaller hands for a tight grip and right-sized saddles on every frame for unparalleled comfort. The lightweight, aluminum hydro-formed frameset is dropper seat-post ready in sizes 5 & 6. Knobby Schwalbe Rocket Ron tires and new tubeless-ready rims mean Riders can let it rip with better traction and less risk of flats. Let's roll!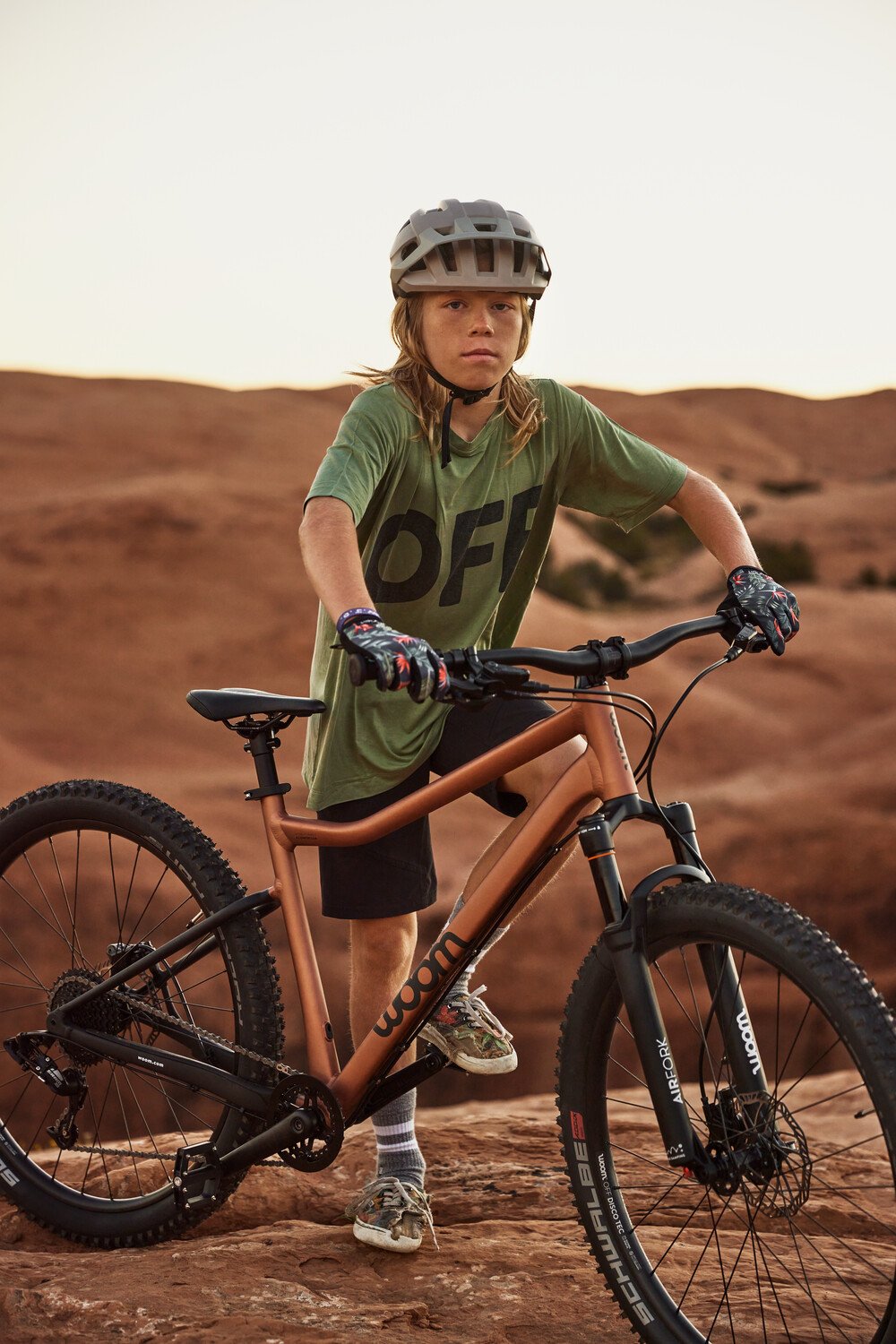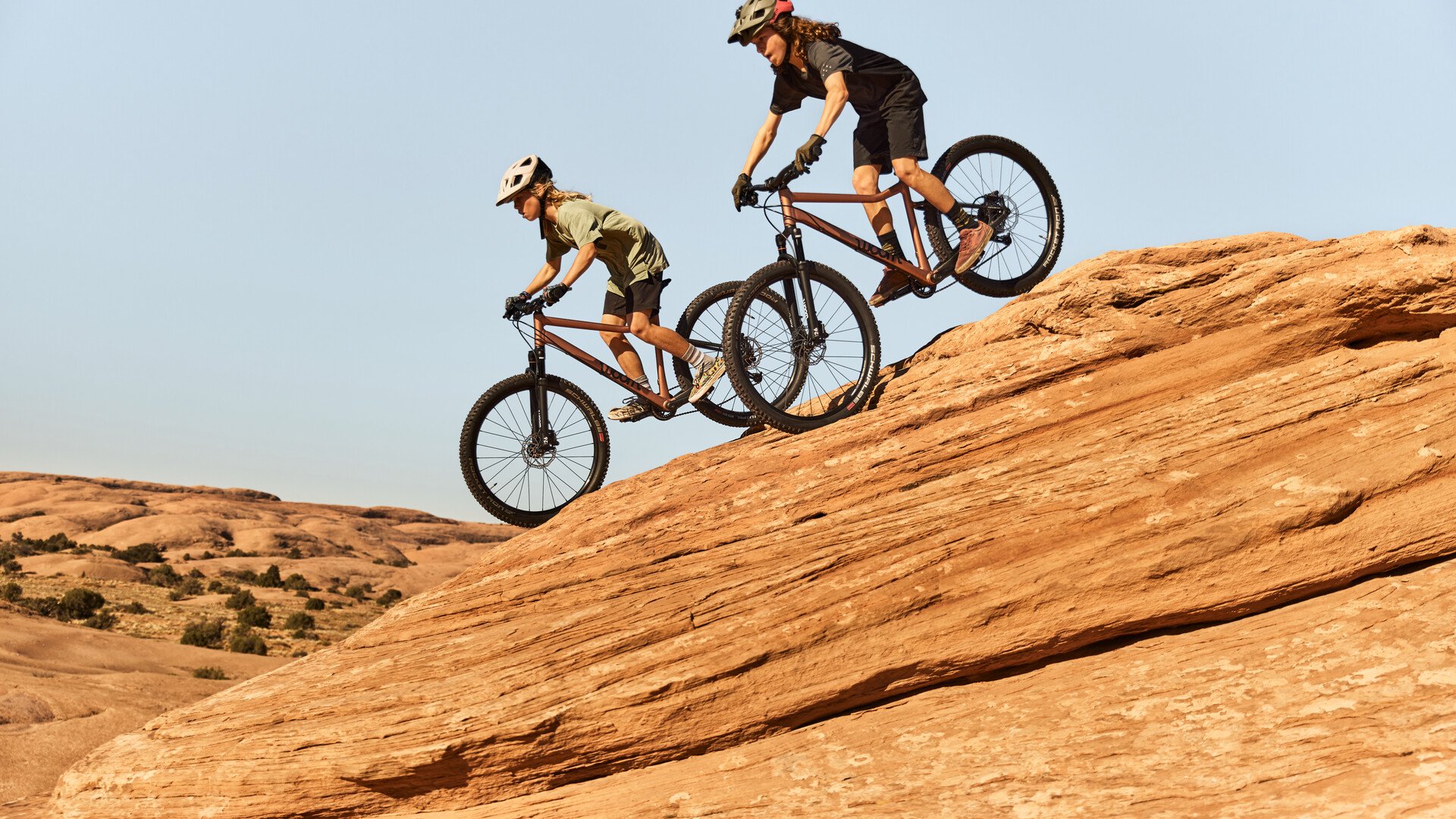 What's the difference between the
OFF

&

OFF

AIR?
OFF

AIR

Get ready to take the trail less traveled. The woom OFF AIR hardtail mountain bike has a suspension fork for smooth rides on rough terrain, so Riders rarely have to slow down. On a woom OFF AIR, kids can safely lead the pack.

woom OFF AIR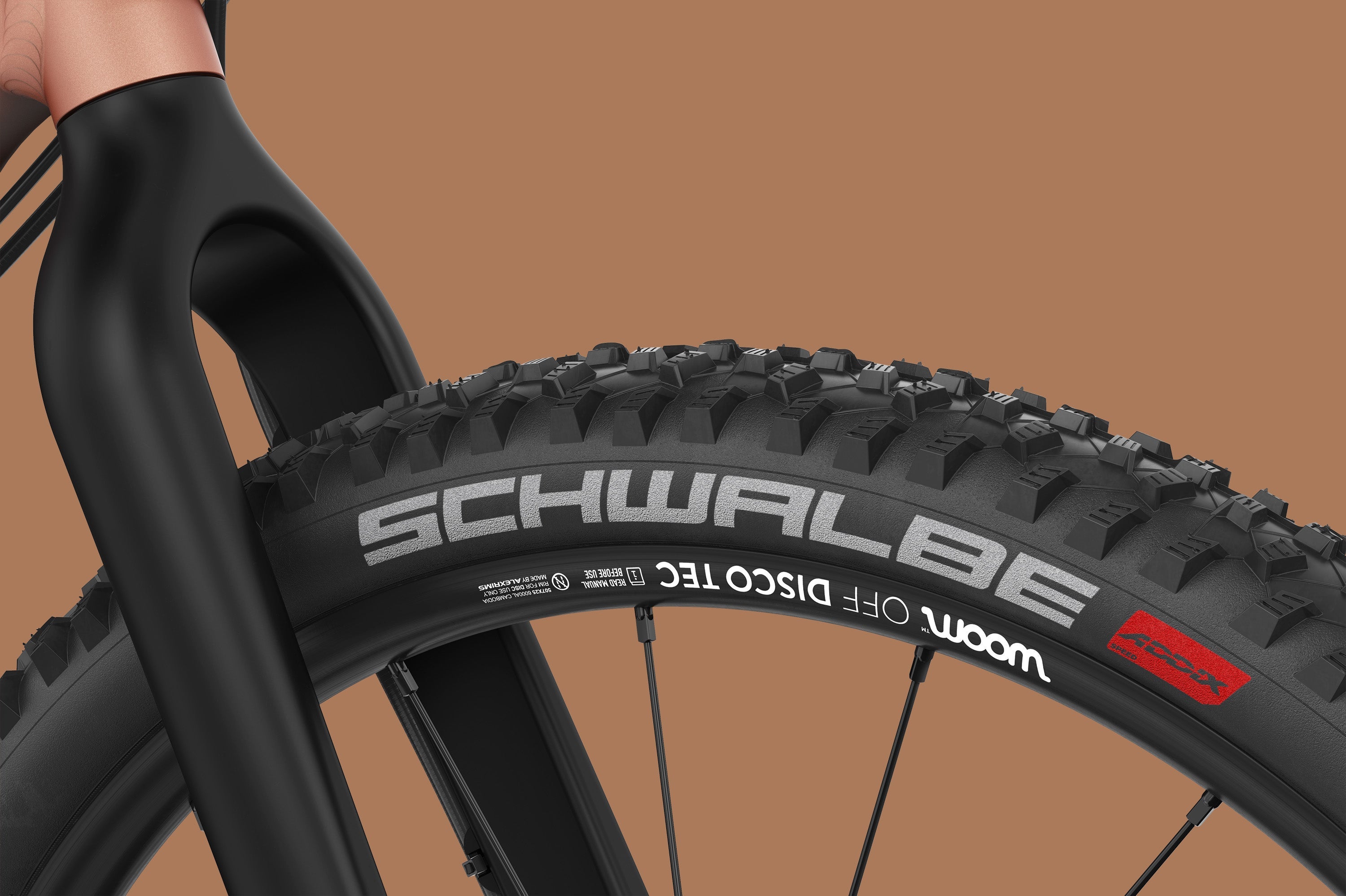 OFF
Young Riders can tackle unfamiliar terrain and navigate tricky situations with the woom OFF, a fully rigid kids' mountain bike capable of crushing the singletrack. With a lightweight build, carbon fork, and quality components, we built the woom OFF for kids seeking new adventures.
woom OFF
Still not sure?
Don't worry; we've got just the thing!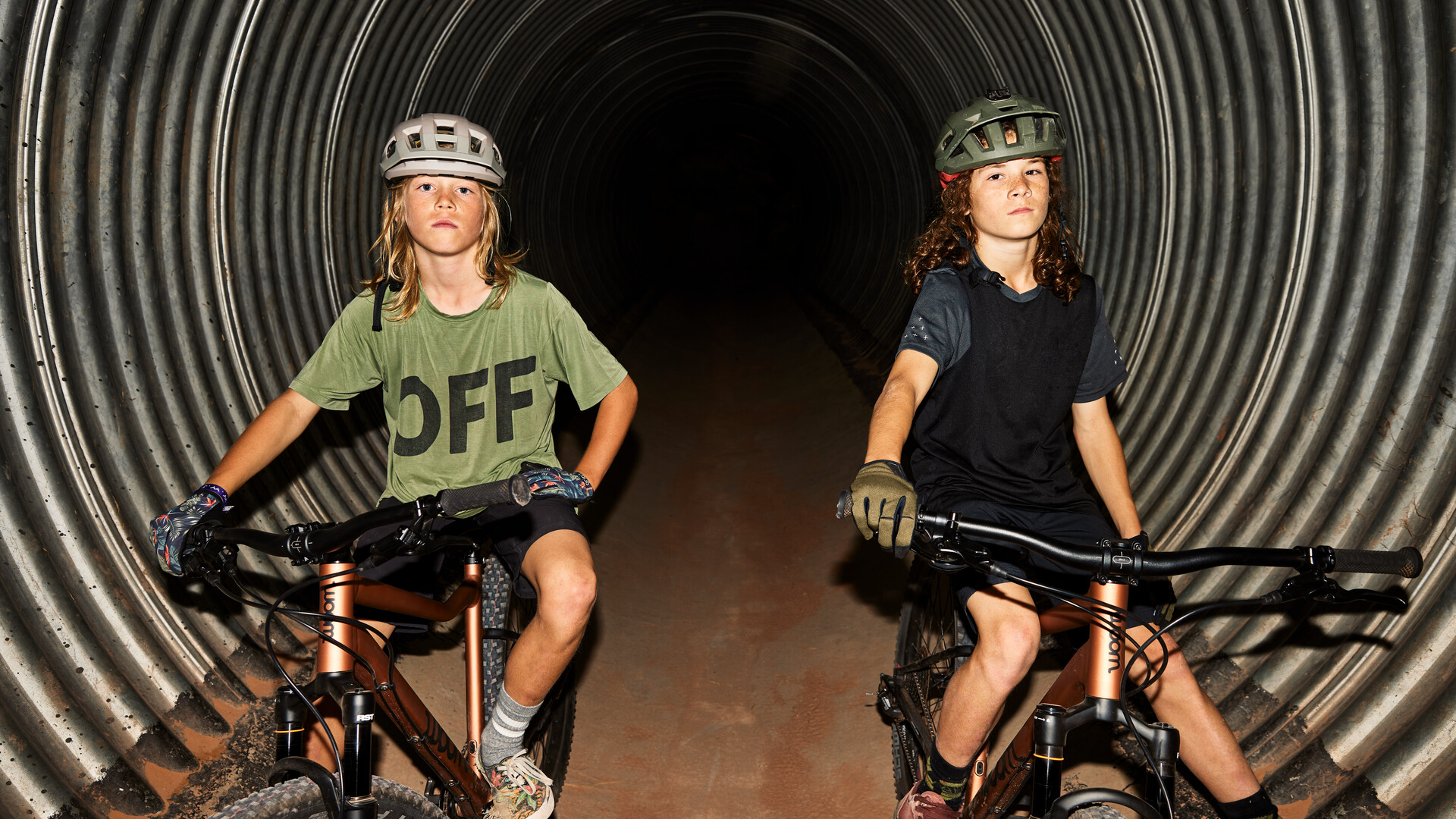 Which mountain bike suits your child?
Read our blog post to find the best mountain bike for your child, learn the differences between carbon and air suspension forks, and decide if your kiddo is ready for a rigid or hardtail MTB. Life is full of choices; we're here to help you pick the right fork in the trail.
Read More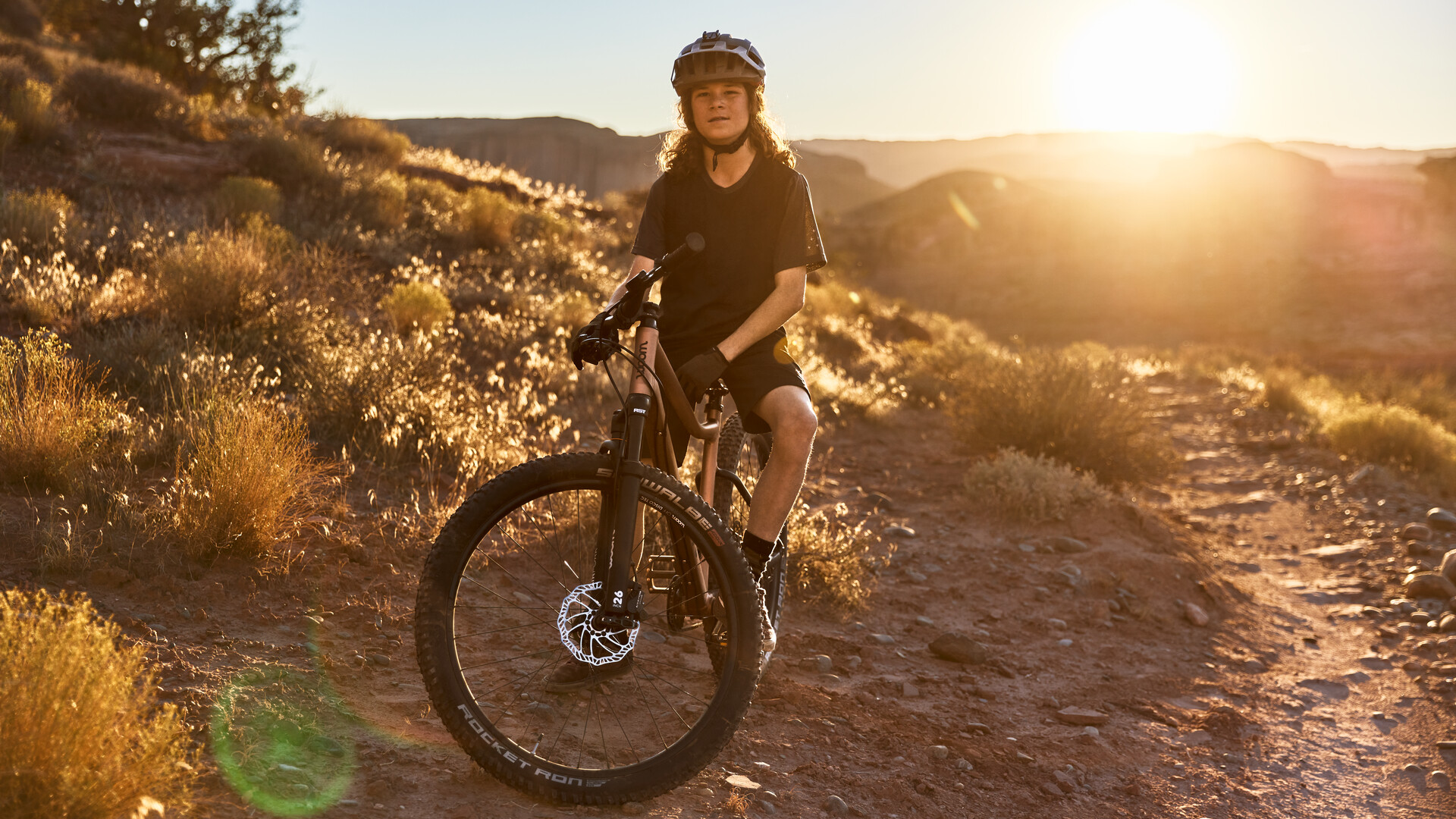 Find the right size
The best riding experience starts with the best bike. For kids, that means a bike that's lightweight and easy to ride — one that's intentionally designed and built for them, not just a smaller version of an adult bike. Help your child fall in love with riding their bike by selecting the ideal woom bike based on your child's needs.
Find the perfect bike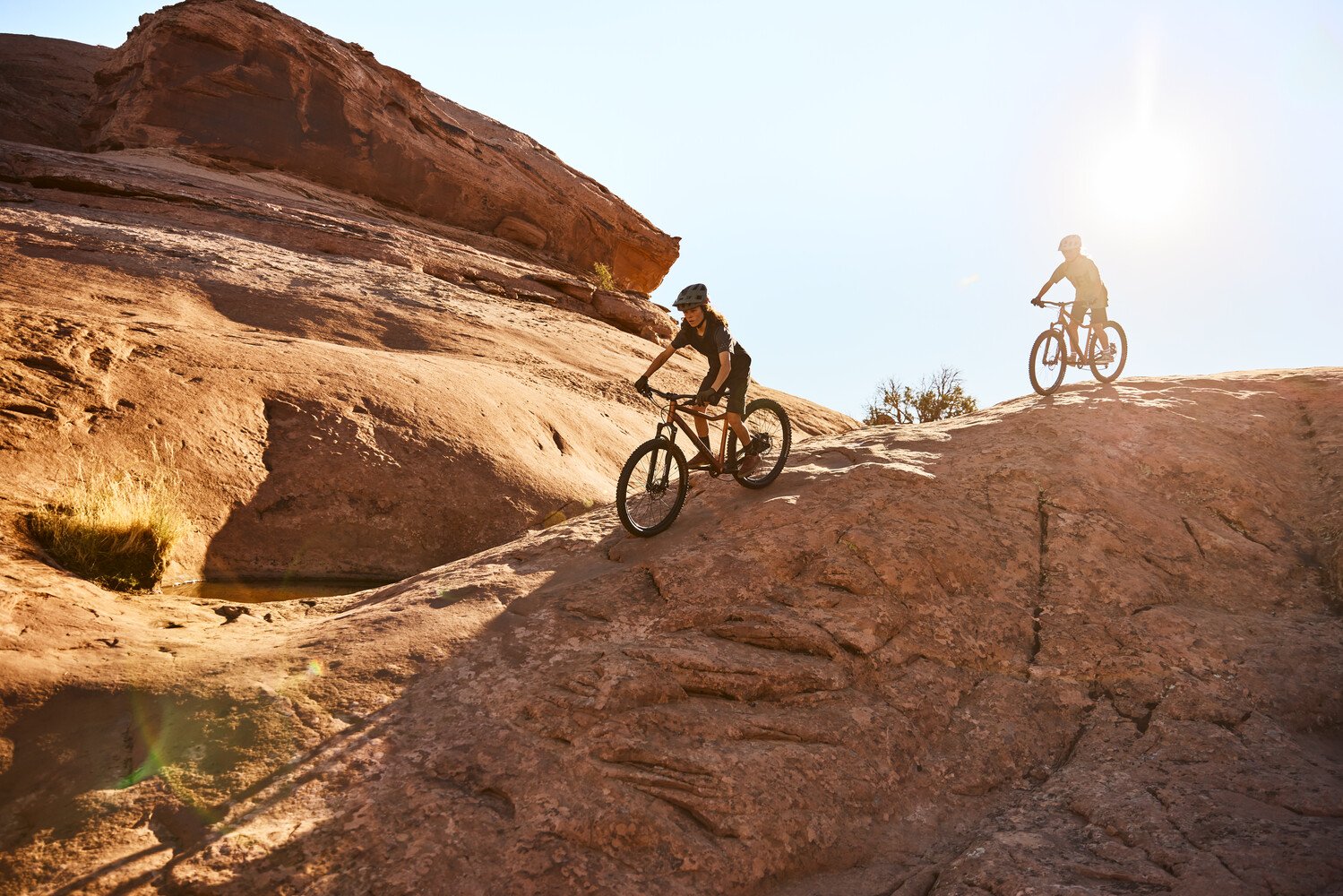 Follow the call of the trails
Mountain biking gets kids out of the house and into the world, where the next adventure always awaits. Discovering freedom on wheels while shredding in the great outdoors makes every ride an unforgettable experience.
Whether trailblazing with family, friends, or other little rippers, biking off-road is a timeless activity that helps kids navigate and experience all the beauty of nature and newfound independence.
Shop Kids' Mountain Bikes