6 Useful Tips for Cycling in Winter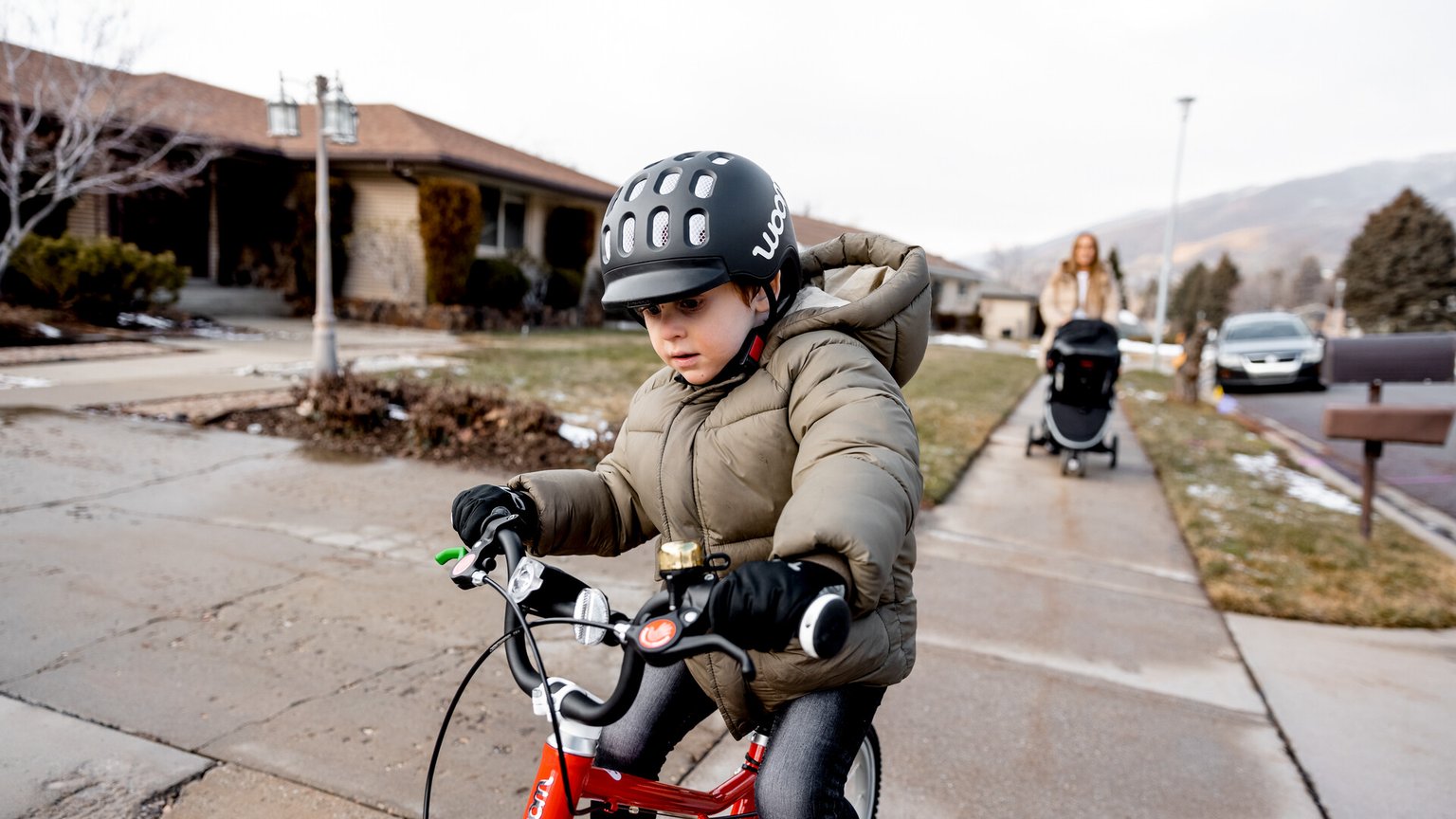 The cold, wet, and dark conditions of winter may not seem like the ideal time to set out on two wheels. However, with a little forethought, cycling in winter can be an incredibly rewarding way to get some much-needed outdoor time and exercise during the cooler months. Indeed, there is certainly something special about cycling through the crisp winter air. After reading the following tips, there's no need for your rider's woom bike to sit stationary all season long! Read on to learn how to best prepare for winter cycling.
1. Prepare your woom bike for the cold
Just like you need to dress in extra layers (which we'll get to!), your bike will need some extra gear.
SNAP Click on Fenders & MUDBLOCKA Mudguards
Riding down wet streets or passing through a puddle can make a bit of a mess—not only on the bike, but on the Rider. The SNAP Click on Fenders (made for woom ORIGINALS) and MUDBLOCKA Mudguards (compatible with woom OFF, OFF AIR, and UP) are the perfect accessories to protect your Rider from getting soaked or coming home covered in stains.
CYCLOPE Bike Lights
Visibility is not only an issue at night but also during the winter months as well. The USB-rechargeable, splash-proof CYCLOPE Bike Lights will help your Rider see and be seen in low-light conditions.
2. Dress in layers
When cycling in winter, it's vital to keep your extremities warm - one's hands and toes are the most susceptible to getting cold. And, of course, keep your head top of mind too!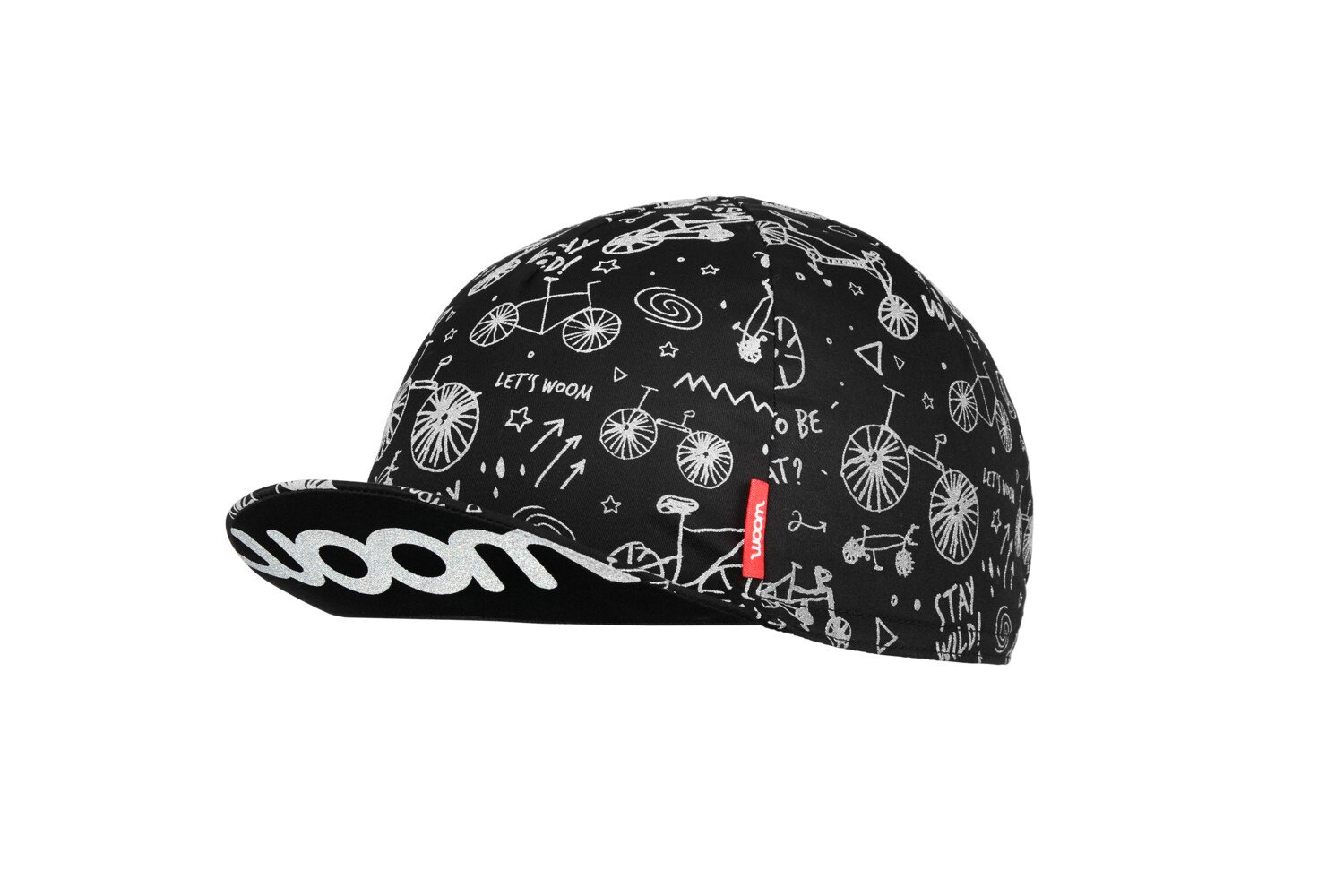 FLARE Reflective Cap
The FLARE Reflective Cap will do just the trick to keep your Rider's head warm this winter. Not only does it fit easily under the helmet, but its stylish reflective print also adds extra visibility!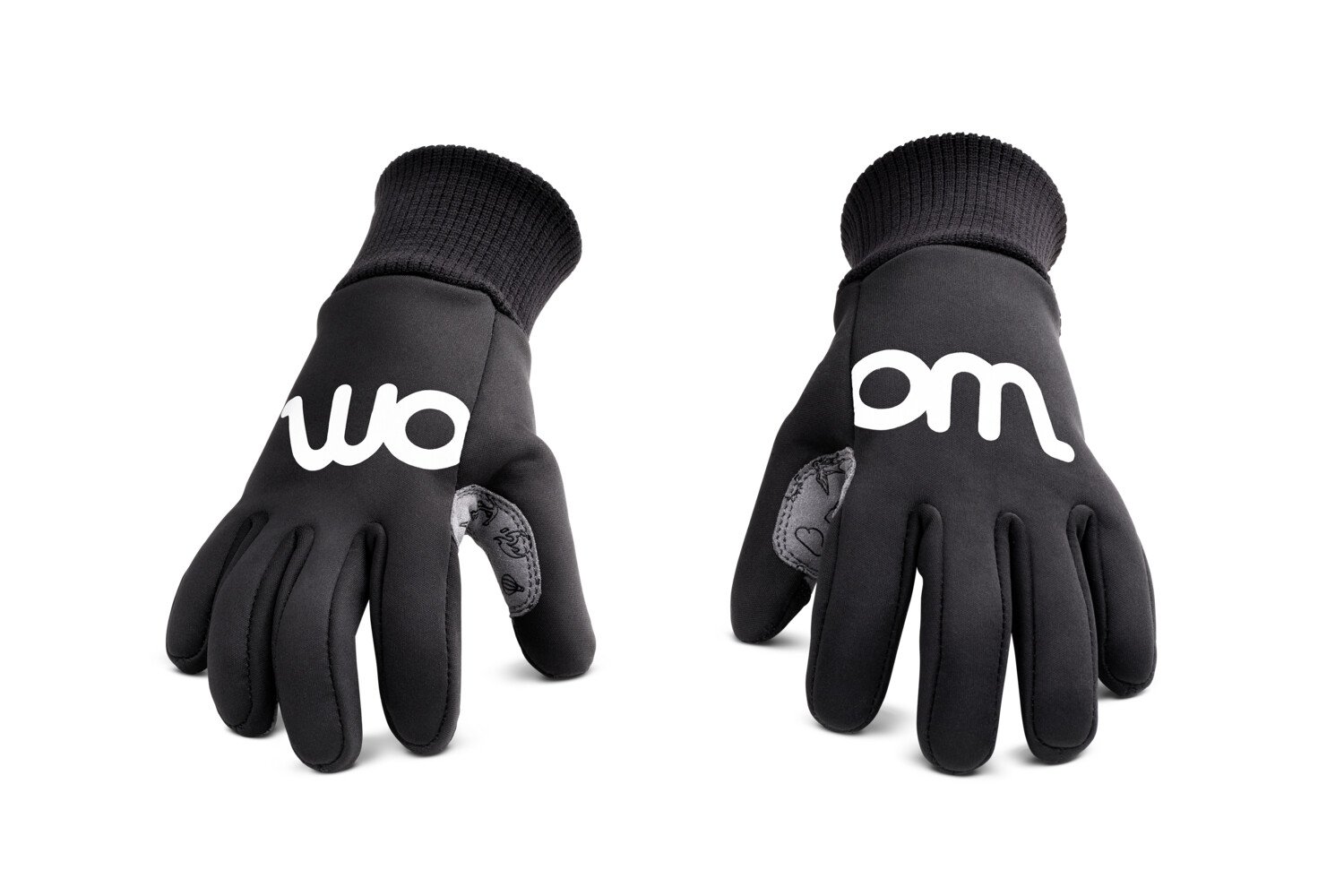 WARM TENS Bike Gloves
There's nothing worse than trying to hold onto the handlebars with nearly frozen fingers. The WARM TENS Bike Gloves offer a firm grip while keeping your hands protected, making them an absolute must for the cold.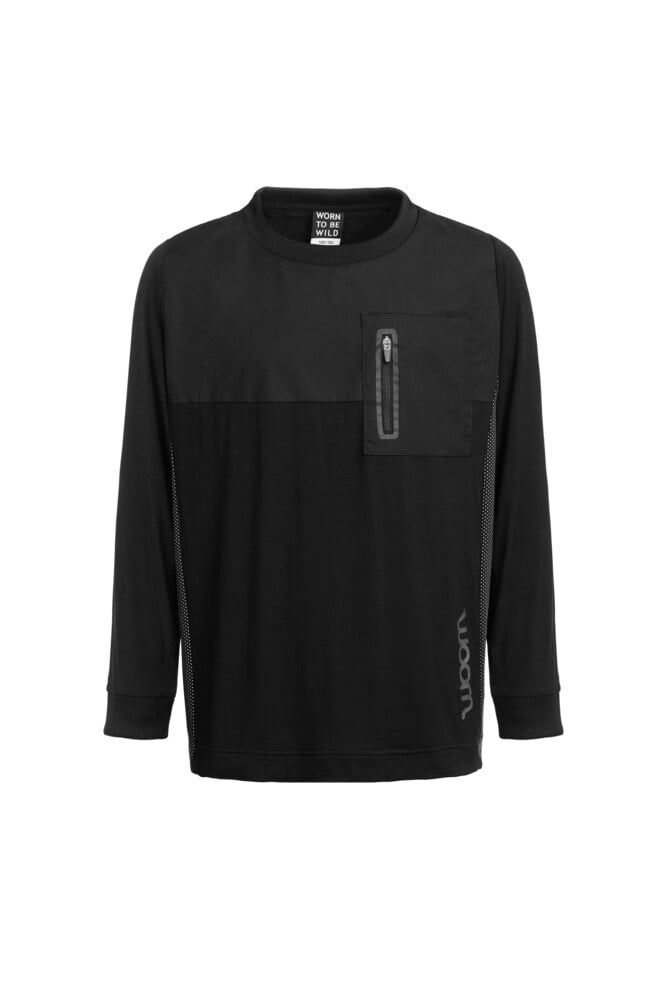 OFF Longsleeve Jersey
Wearing several layers is best for winter riding, and we have the perfect base layer: The OFF Longsleeve Jersey. This jersey is moisture-wicking and temperature-regulating. If it's not too chilly and you're wearing it solo, it also has reflective dots for...you guessed it! More visibility.
Of course, you'll want to add some other essentials too. A balaclava can be a great alternative to a hat, a tube scarf can help keep the neck warm, and thermal socks will keep your Rider's toes toasty.
Bringing a second pair of socks is easy to do and can really save the day. You never know when you may need a quick change.
3. Be visible
Because being visible is oh-so-important, we just had to mention it again! While all woom bikes are made with reflective tire sidewall striping, a few extra accessories are sure to help your rider stand out.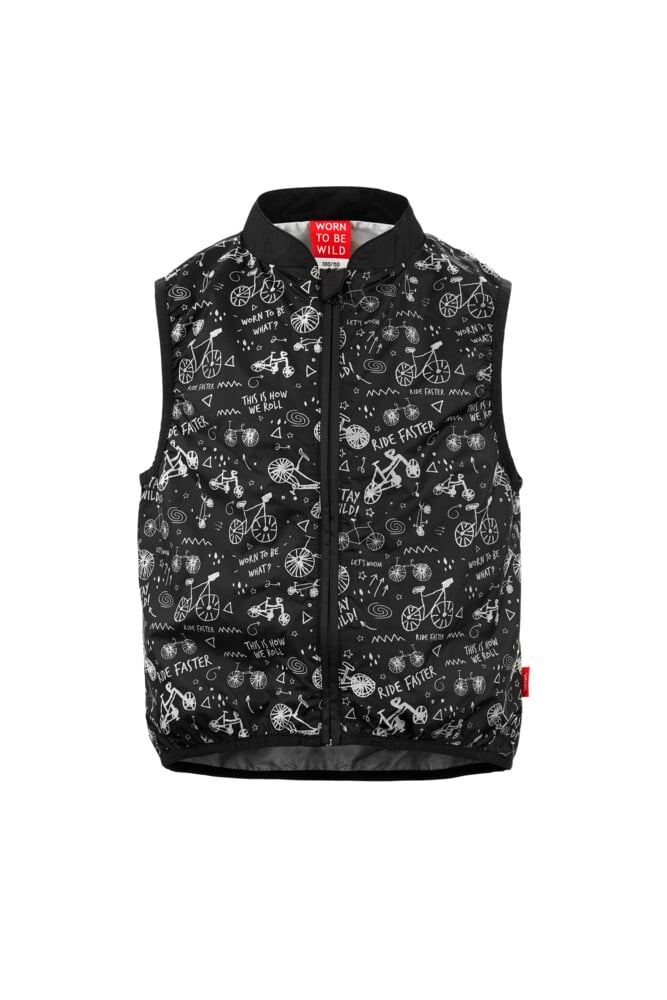 FLARE Reflective Vest
The FLARE Reflective Vest can be thrown on over other layers and conveniently can be stowed away in its own pocket when it's not needed. Providing both wind and water resistance, the vest keeps its rider's core warm while the reflective design keeps the rider visible even in dark conditions.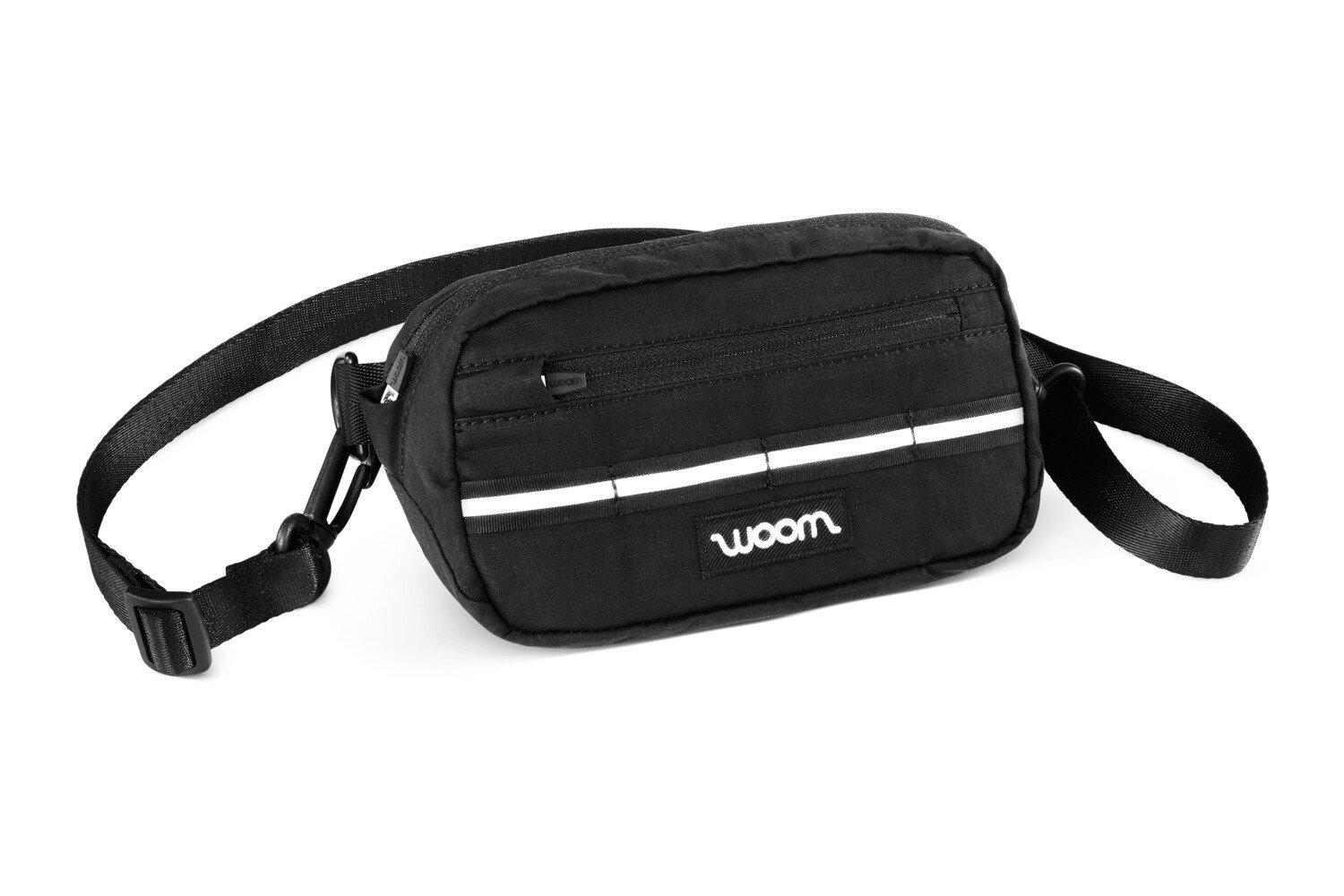 AMIKO Active Bag
Looking for the perfect place to stash a snack for your winter ride? We've got you covered. The Amiko Active Bag provides three zippered pockets, options for mounting on the handlebar or around the waist, as well as a handy reflective utility stripe.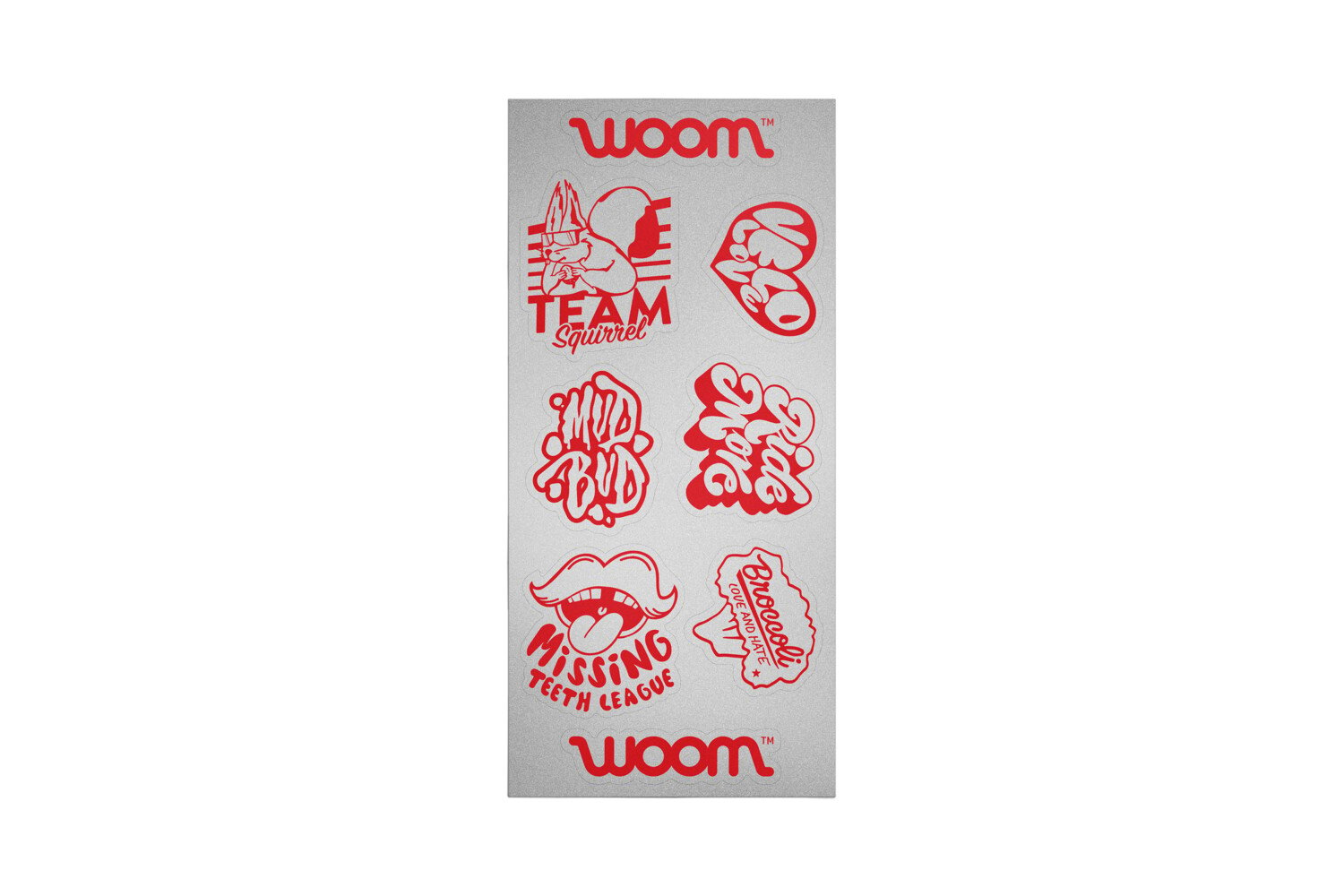 GLAM Reflective Sticker Set
Let your kiddo customize their beloved woom bike and boost their visibility at the same time! The GLAM Reflective Sticker Set does just that, offering a fun set of kid-approved, durable, weather-resistant stickers to place on the bike frame or helmet.
4. Start warmed up
Before getting on the bike, it's always a good idea to take a few minutes to increase your heart rate and get the blood flowing. This helps prevent injuries and can also be fun! Doing a few jumping jacks, stretching, or racing your kiddo on foot are just a few recommendations. If there isn't time to warm up, be sure to start riding in a low gear. This allows your body to warm up quickly due to the higher pedaling frequency.
5. Plan your ride
Winter rides should be shorter than usual—and that may mean rethinking your regular route. Cold temps drain your energy quicker, which results in slower pedaling, making shorter trips the best option. By planning ahead, factors such as distance, light conditions, weather, and traffic can all be taken into consideration.
6. Take care of your bike
Rain, salt, and snow definitely aren't your bike's best friends. Cleaning your bike after every ride is the best way to keep your bike looking (and working!) as if it's brand new. After cleaning, check the gears, shifters, brakes, and rims. To learn more about cleaning and keeping your bike in tip-top shape, check out this step-by-step guide. For a general rundown of bike maintenance, check out our blog on tuning up your bike at home.
Cold weather also takes a toll on your tires. Especially if your woom bike is stored outside or in a garage, the tires will begin to lose air much more quickly than in the summertime. Check your air pressure before each ride and top off your tires to the recommended PSI for your bike model when they lose pressure to avoid reduced traction or flat tires.
Feeling ready for your winter ride? We are! woom wishes you warm, fun, and safe winter adventures. Ride on!