Produkte
The woom ORIGINAL bike in its seventh generation: a closer look at all the changes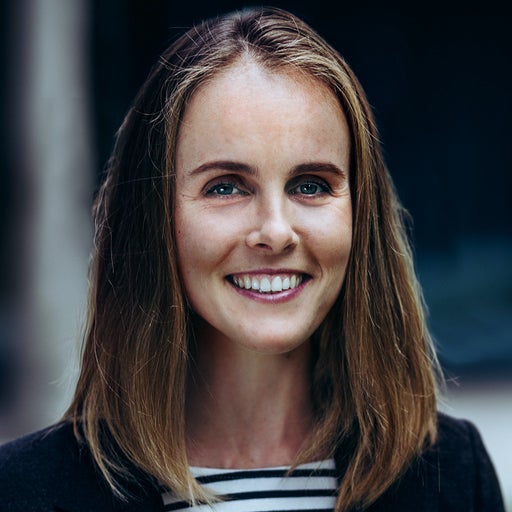 Sarah Schwarz
Our woom ORIGINAL bikes have recently been updated again, including specific component upgrades and a design refresh.
It's hard to believe that we have released six generations of our woom ORIGINAL bikes before this latest one. And now these updated models are ready to face 2021 and the next few years thanks to a few detailed changes to the frame and components. To mark our new release, we asked our woom development team to tell us how these new bikes differ from their predecessors and how they have been optimised, with a focus on technical aspects and safety features.
But before we start talking more about the exciting changes, we are itching to ask one important question:
Why exactly do we update our bikes every few years?
The woom ORIGINAL bikes were the first balance and pedal bikes to be mass produced by woom. They are our star all-rounders. And we work tirelessly to ensure that children always enjoy riding our bikes and stay safe while doing so. "This launch has allowed us to ask questions, listen to feedback from the community and fine-tune specific components," says Nick Coverdale, Head of Product Development. He adds: "The only way to improve is to keep on learning and developing."
Optimising a product that is already exceptional is no mean feat. And that's why effective teamwork is absolutely essential. Not to mention that we aren't just talking about a single bike here. The upgrade covers seven products with different frame sizes and other distinctive features, ranging from balance bikes to bikes for teenagers. Before the woom developers can get going on a project of this scale, they need to get their hands on as much information relating to potential improvements as possible. This input forms the basis of further analysis and ultimately leads to the new features to be added.
So what is different about the 2020 release of the woom ORIGINAL bikes?
Not all of the changes have been applied to every single model, with size naturally having a major impact on this. But we've put together a list of all the main new features here for you...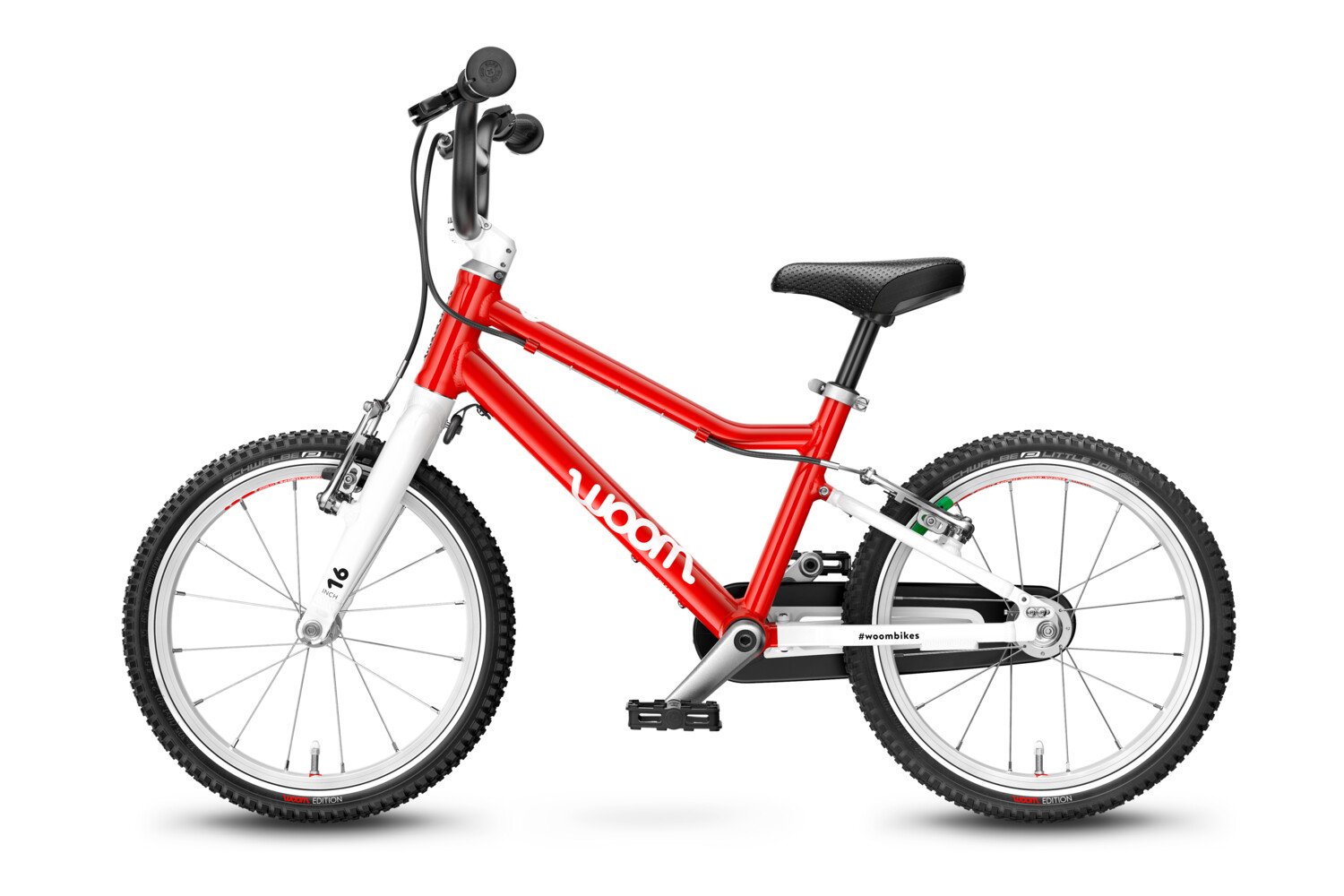 Design with a kink
The team of developers decided to refresh the design across all sizes without losing the classic look of our woom ORIGINAL bikes. "Our woom bikes have some distinctive design features that are here to stay like the kink in the top tube," says Matthias Leite-Gürtner, Head of Product Design at woom.
The following changes have been made to the design:
The frame tubes have been tapered to improve the frame stiffness and create a more dynamic look.
The diameter of the down tube increases gradually in line with the frame size. Combined with the new positioning of the top tube (from the woom 1 PLUS up) in alignment with the seatstay, this creates clean lines and a sportier design.
The stem looks a little different too and the smooth transition between the fork and head tube is a real improvement.
Components
We have decided to apply one of the popular features of our larger woom models to the woom 1 balance bike too. And so the black brake lever on the right has been replaced with a bright green brake lever for that all-important rear brake. This helps children making the transition to the woom 2 and woom 3 bikes (which are fitted with both a green and a black brake lever), as they already know intuitively that the green lever is for the rear brake.
The seatpost on the smaller woom bikes (woom 1–3) has also been given an update. A plastic insert in the seat tube now protects the seatpost – see ya scratches :) – and allows for smooth adjustment of the seat height.
Our developers weren't totally happy with the chain guard previously fitted to the woom 2 and woom 3 bikes, so they decided to develop a new one of their own. And what a good job they did! It looks great and has a compact yet robust design. The sprocket and chainring have been condensed down a little too so that they can still fit in the streamlined chain guard. But the gear range remains the same.
The bigger bikes, (woom 4 to woom 6) are now equipped with a narrow-wide chainring. This is a proven component which is already used on our mountain bikes. Its alternating narrow and wide teeth maintain a better grip on the chainring and keep the chain firmly in place even when the going gets bumpy.
One major change has been made to the wheels of all of the woom ORIGINAL bikes (woom 1 to woom 6), which now feature even narrower, ultra-robust stainless steel spokes to boost stability and cut down on weight. :)
Young and sporty feel
On top of all the changes we've covered so far, our developers also gave the design of the woom 5 and woom 6 bikes a bit of tender loving care. More angular tubes, a slightly sportier look and new colours make the bikes all the more appealing to older kids.
Design: The traditionally round down tube has been swapped for a larger, edgier version. And the seat tube is a whole lot more distinctive now too.
Geometry: The bottom bracket is positioned slightly higher to prevent the pedals from getting hung up on roots or other obstructions during intense rides.
Colour: Along with the classic woom red, there are three fun new colours to choose from: mint green, moon grey and midnight blue. The saddle also has a sleek, all-black design.
Innovative accessories
In addition to the improvements to the bikes themselves, the developers worked hard to optimise the accessories that go with them.
Footrest (woom 1 and woom 1 PLUS): The curve has been scaled back to make it easier for children to rest their feet on the new SURFBOARD Footrest. And all you parents out there will be happy to hear that fewer screws are now required, making the footrest even quicker to mount. Plus, there is no plastic at all in the packaging. :)
Fenders (woom 3 to woom 6): The new SNAP Click-On Fenders couldn't be easier to attach to a bike. Once they've been screwed together, they can be clicked on and off the bike in no time and without the need for any tools.
Rack (woom 3 to woom 6): The new PICKUP Rack has said goodbye to its wooden surface and now has a more minimal design. It is ultra-light yet robust, with an integrated reflector. It can be mounted on a bike in a few simple steps, as you can see here.
Please note that this accessory is only compatible with the new versions of our bikes released in November 2020 and cannot be combined with previous models.
You can check out the changes and new colours by heading to the woom online shop, where you'll find lots of up-close photos. Why not browse the new accessories and everything else whilst you're there?!