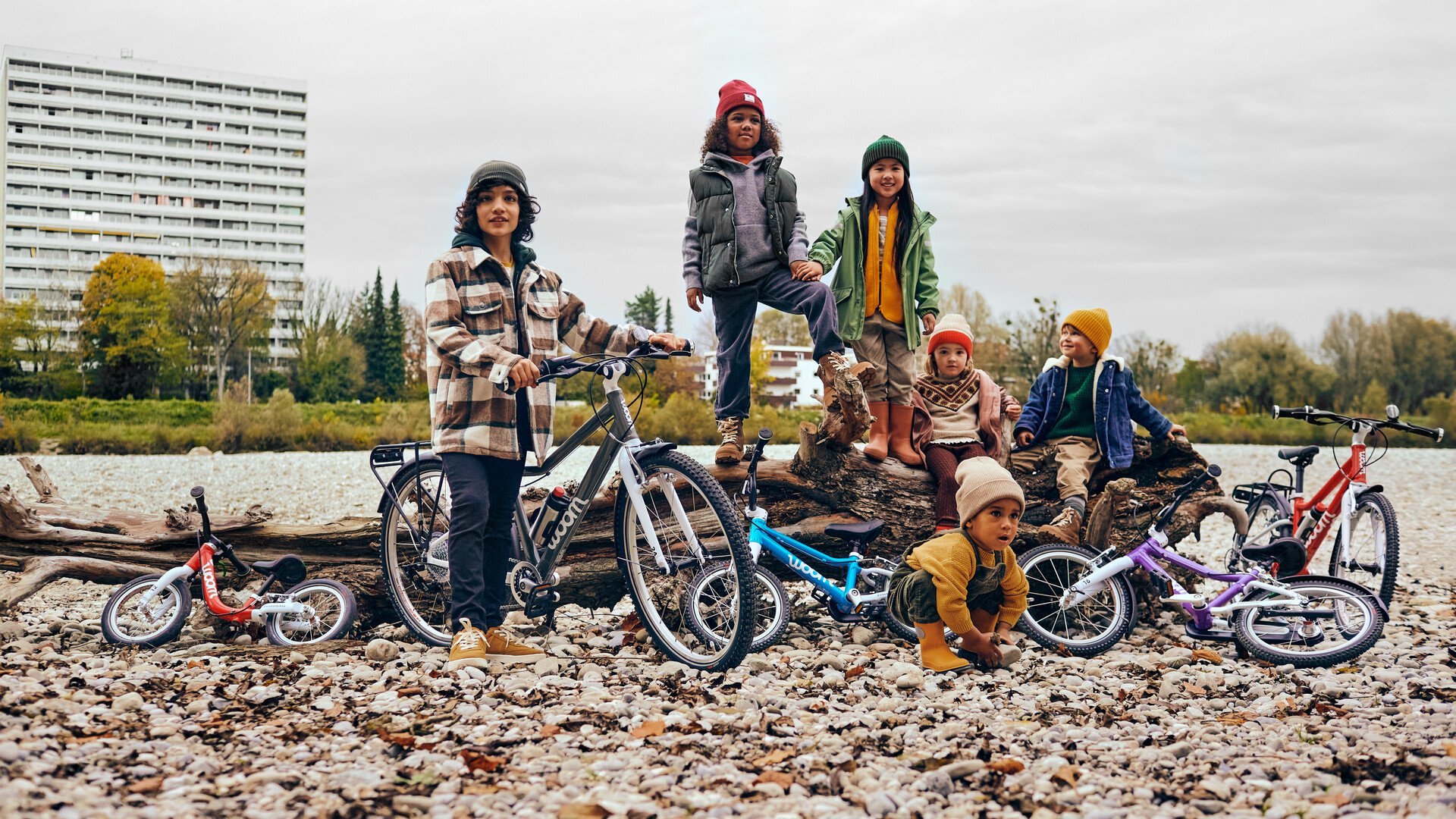 Discover the woom ORIGINAL bikes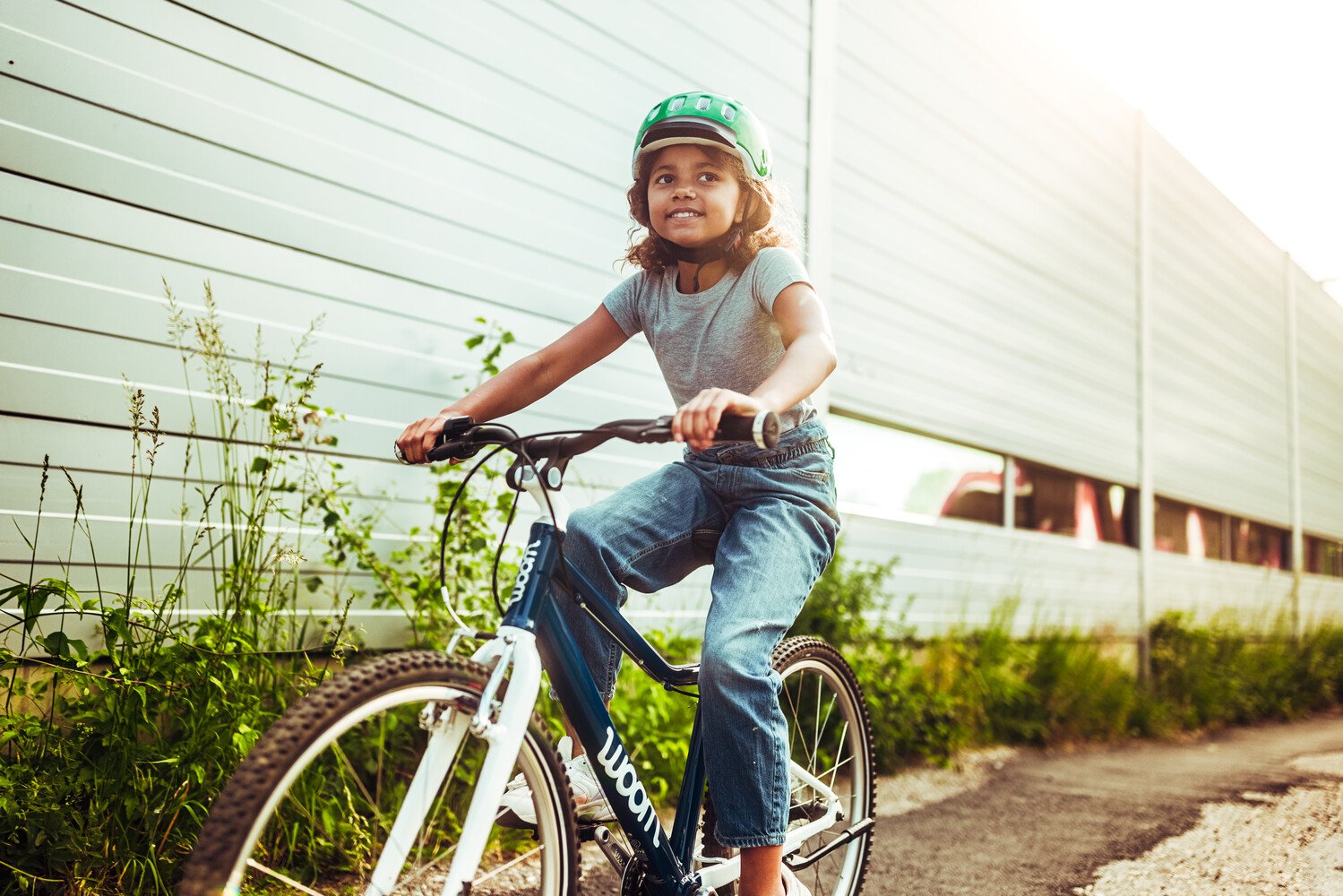 ORIGINAL
woom ORIGINAL bikes are innovative balance and pedal bikes for kids that grow with the rider as they improve upon their technique. Learning to ride a bike and perfecting those bike-handling skills couldn't be easier, safer or more intuitive.
Who knew riding a bike could be so much fun?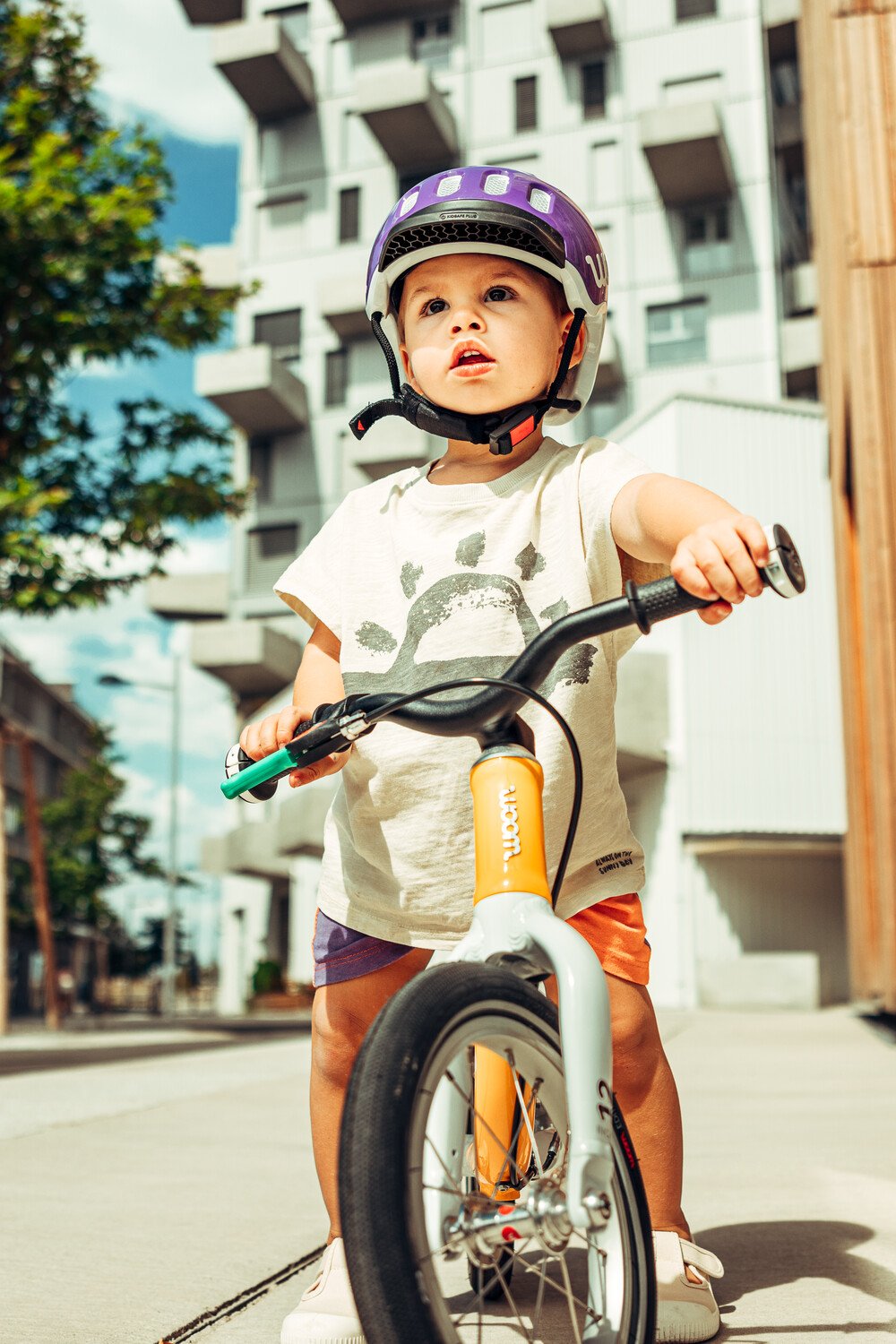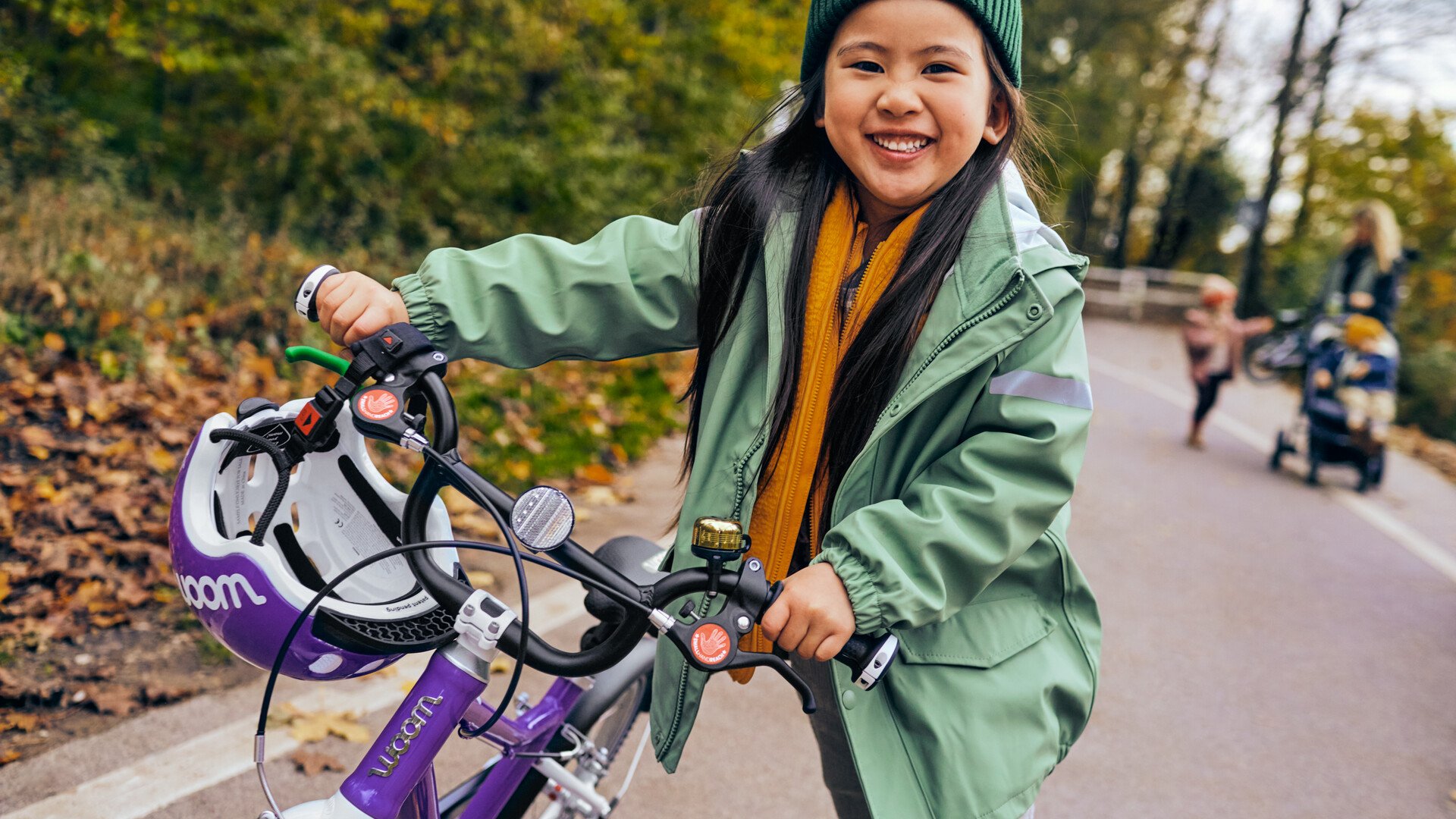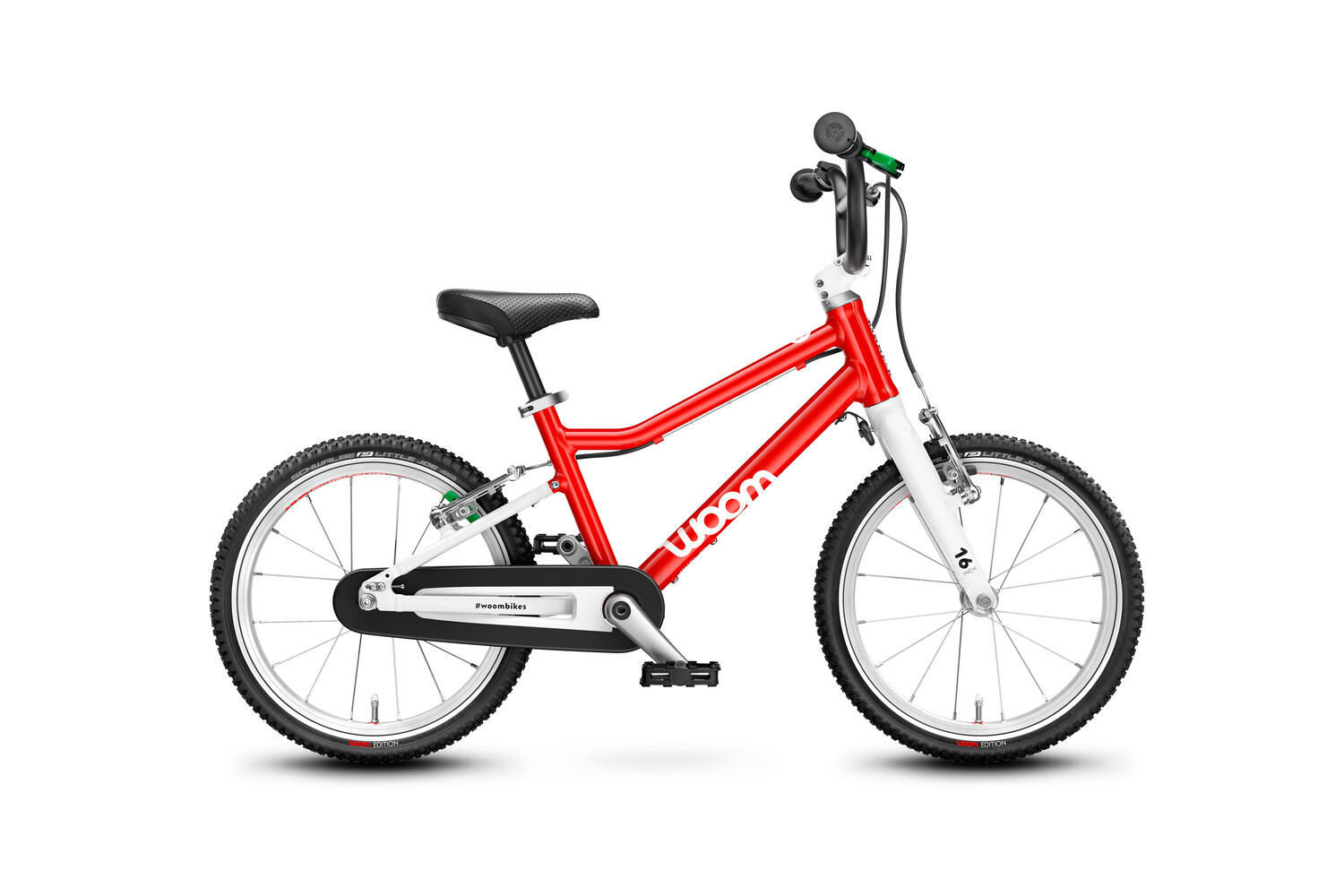 Innovative frame design
The superlight aluminium frame is the heart of the bike and ensures a fun and safe riding experience. Thanks to its cleverly designed age-specific geometry, the motto of this bike is: superlight = superfun!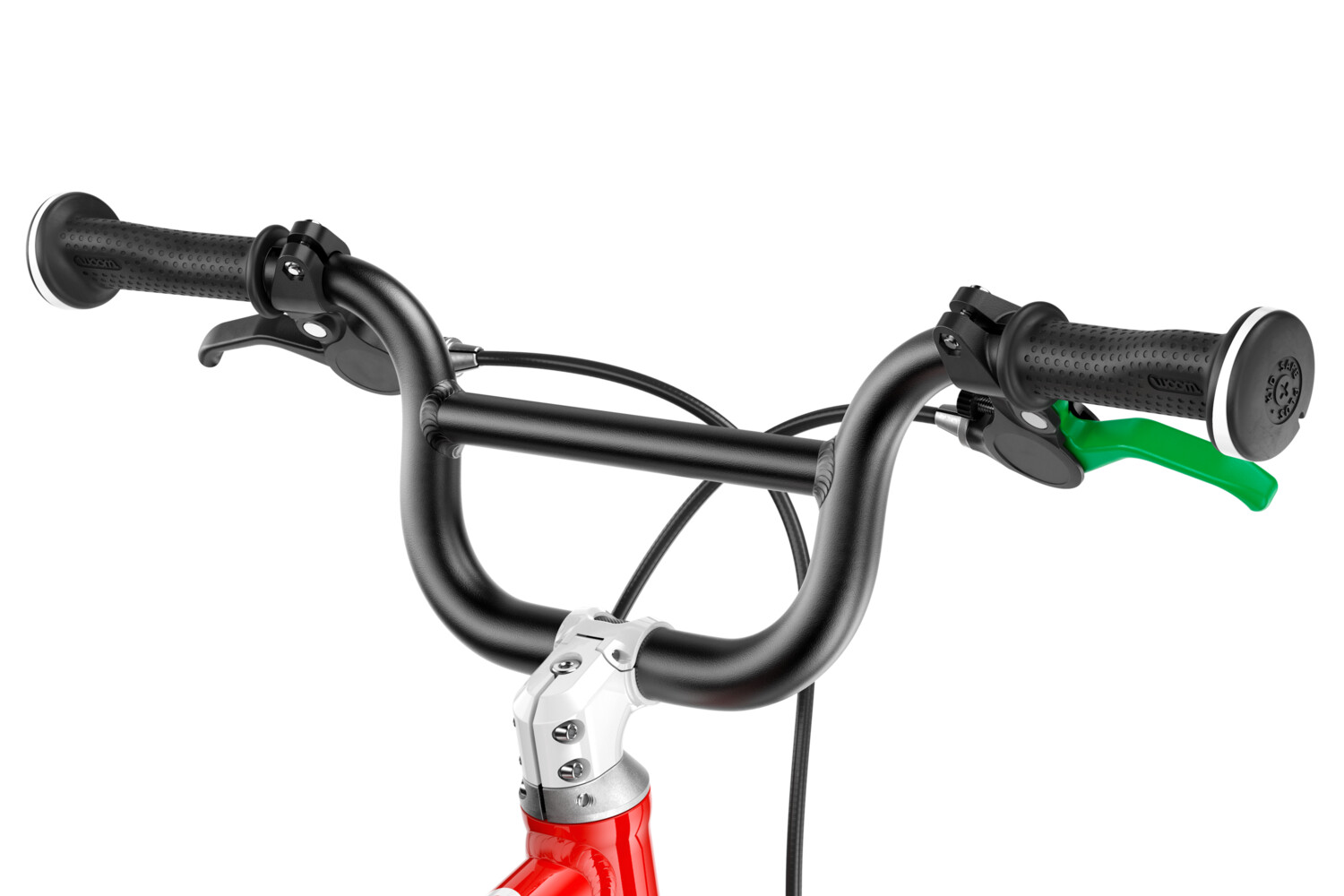 Knee-friendly stem
Our stem is the safe and lightweight connection between the handlebars and the headset. The sleek, rounded design, the integrated handlebar clamp and the recessed clamp bolts make it a trusty "knee saver".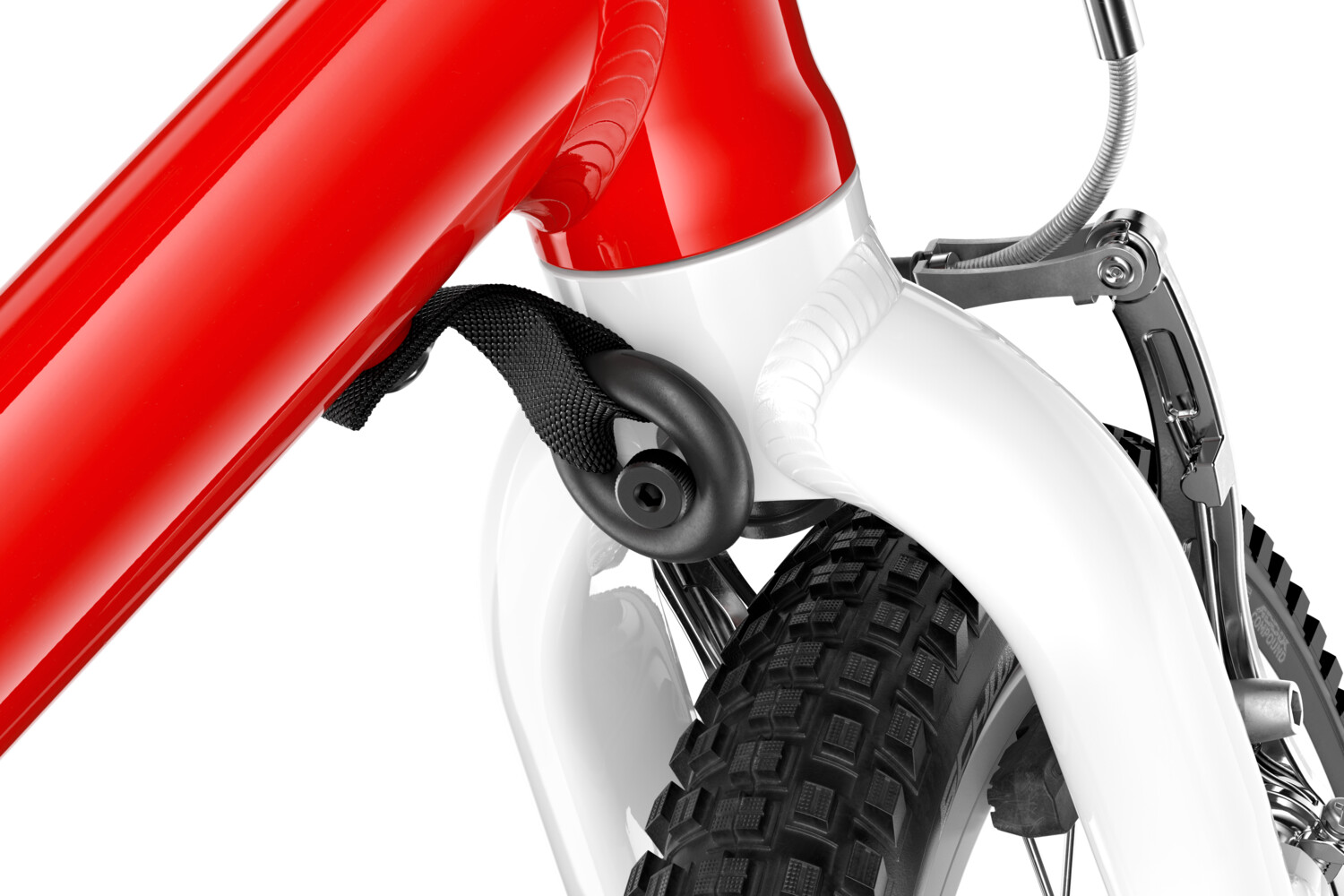 Flexible steering limiter
Our specially developed steering limiter is a vital safety feature. It prevents the handlebars from overturning, which reduces the risk of accidents.
Available for sizes 1, 1 PLUS, 2 and 3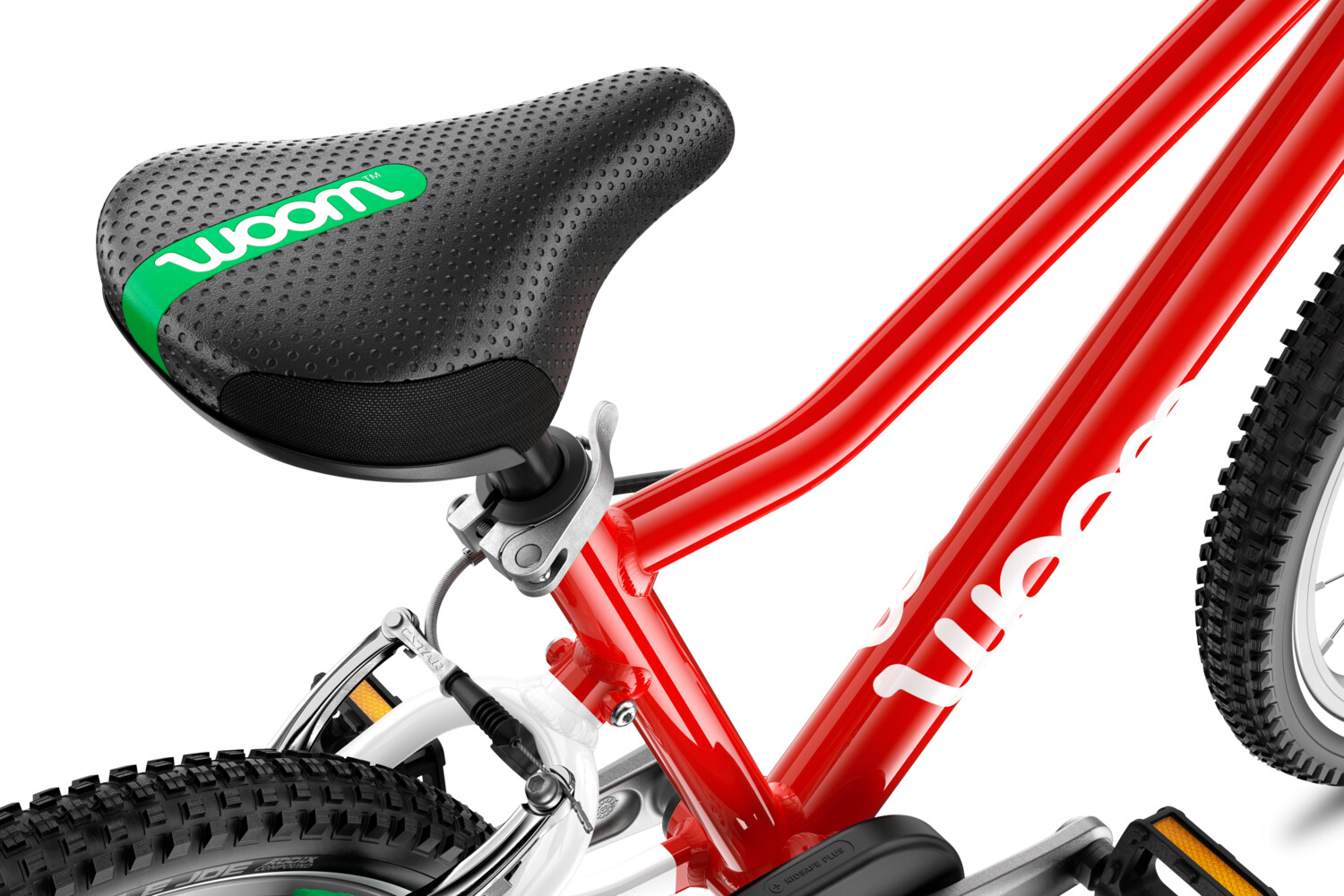 Ergonomically formed saddle
The saddle is one of the most important points of contact between the child and the bike. It's vital when it comes to enjoying the ride. That is why our saddle is designed to be a perfect fit for the pelvis of children in this age group and optimised for an upright riding position. Its scooped design is engineered to provide continuous optimal support for your child. The result: unbeatable comfort.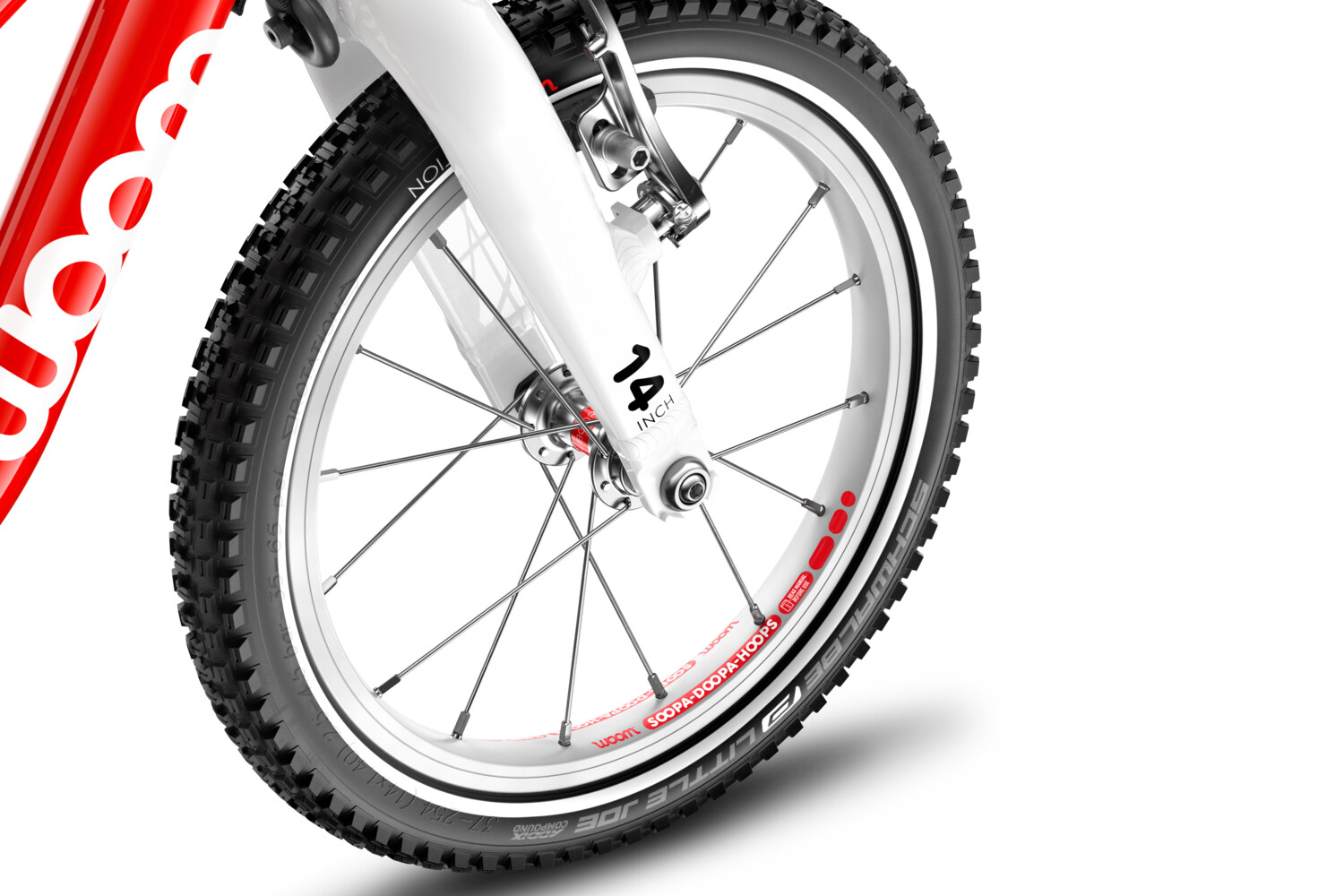 Grippy, easy-rolling tyres
Tyres have a major influence on how a bike handles, which is why we've chosen tyres that are suitable for a wide range of terrain. Whether your child is riding on tarmac, gravel or dirt, our lightweight tyres will ensure maximum grip in all weather conditions and around every corner.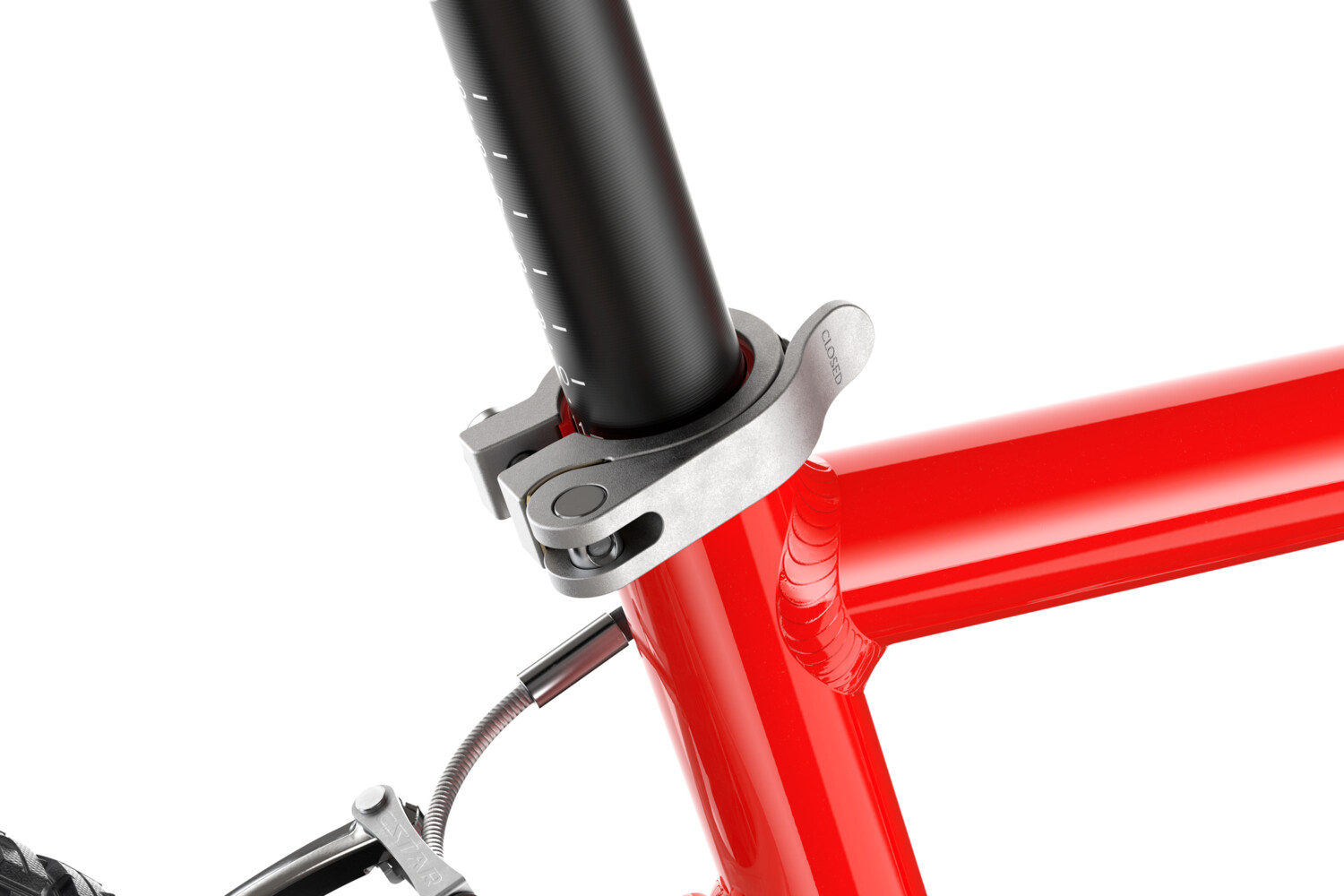 Practical quick-release seatpost clamp
The quick-release seatpost clamp offers a simple, quick and tool-free way to adjust the saddle height. It's even easy enough to be operated by children. On your pedals, ready, go!
Available with sizes 3, 4, 5 and 6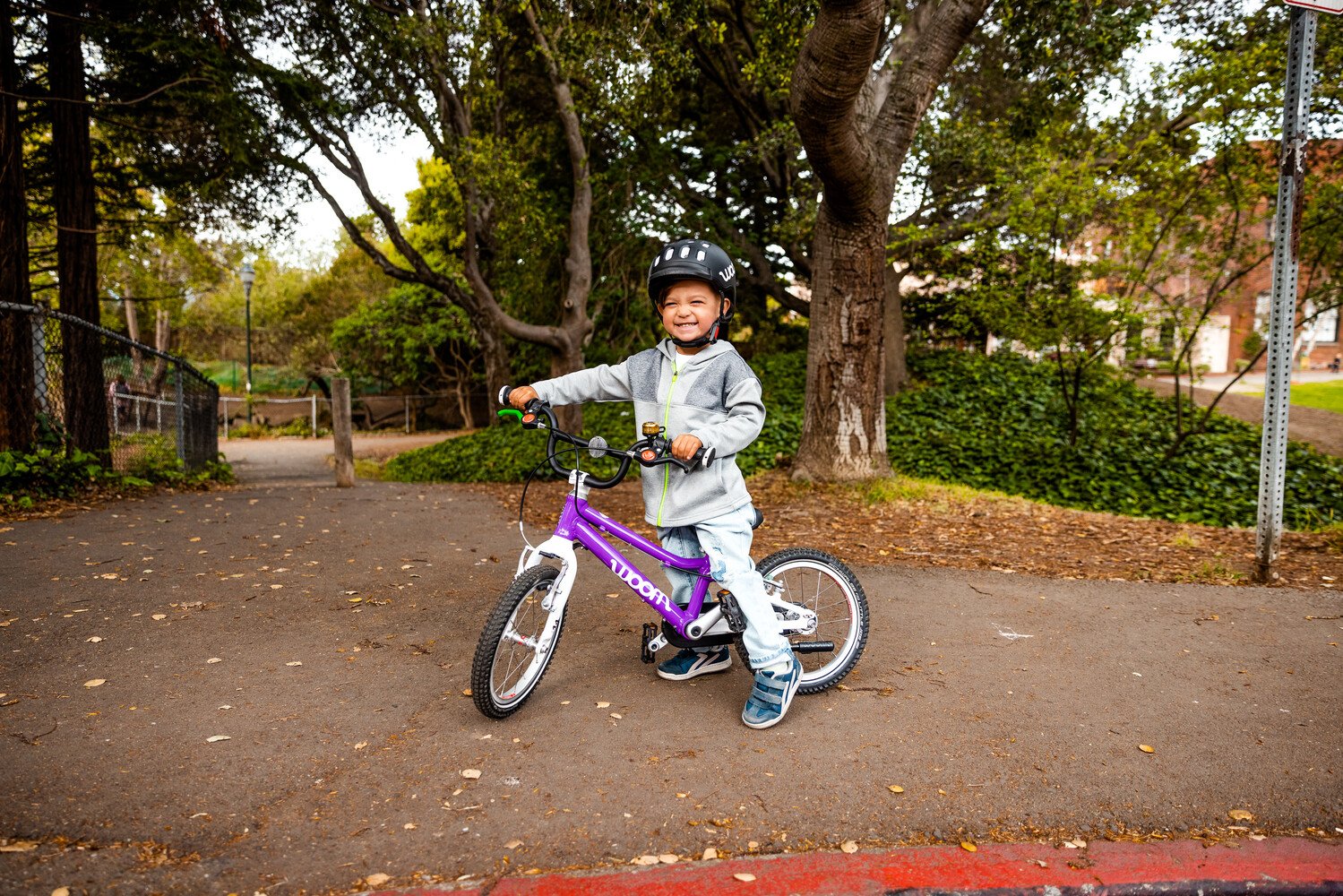 woom Bikefinder
Our bike finder helps you to find the right-sized bike for your child in no time — it's easier than you think.
Here are some products to match:
* Offer valid until 23:59 on 3/12/2023. Applies to selected woom models in the woom online shop only. While stocks last. Discount cannot be combined with any other offers.