mountain biking
Top tips for your (first) e-MTB ride!
Eager to get out on your first ride with the family and your e-bikes? So excited you can't sleep? Totally understandable! But before heading out on your adventure, here are our top tips.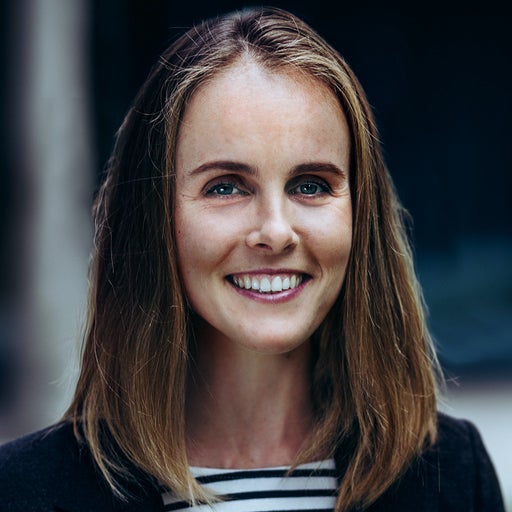 Sarah Schwarz
As you're probably familiar with the old adage that good planning is half the battle, we won't bore you with the basics (clue: check your bikes thoroughly and make sure you have the necessary equipment), but we will say that e-bike rides require a little bit of extra thought. Follow these tips to make sure your family e-bike adventure goes smoothly!
1. CHECK YOUR TECH
If your motor decides to wave a white flag mid-ride, expect the fun to end pretty quickly. Unlike a dropped chain that can simply be slipped back onto the chainring, the drive system adds more complexity to your ride. We suggest checking it a few days before your ride. This way, you will have time to get it serviced if needed.
MOTOR: Get your child to take their bike out for a test ride. Encourage them to switch between the support modes to see if they all work. Does the pedal-assist have a consistent and regular feel? If the motor feels intermittent, it could be because of the contact points. These can be cleaned with a dry cloth in the event that moisture or dirt has found its way into the electrical connections. Spot any rust? Anti-corrosion spray can help resolve this.
BATTERY: Check the battery life. Is the battery securely mounted onto the frame? A flat battery will be the last thing your child wants on their bike ride, so you need to allocate time to charge the batteries ahead of your departure – don't leave this task any later than the day before your ride. If you have a spare battery, charge that up too.
Cables: Fix any loose electric cables using cable ties so that they won't go rogue during the ride and catch on obstacles, like roots or tree branches.
2. AN E-BIKE-FRIENDLY ROUTE
Like any 'normal' bike ride with kids, your e-route requires some specific child-friendly elements to win over the fun-seeking attendees. Loop in some adrenaline-filled extras, like whoop-inducing flow trails or adventure playgrounds, to make sure that spirits stay high throughout the ride.
It's highly likely that you, your child and their e-bike will ride further and climb higher than usual. So when it comes to planning your route, you need to consider the battery life.
Think of the range: The battery capacity depends on various factors. These include the rider's weight, how they ride, the pedal-assist mode, the climbs, gradients, temperature etc. Top tip: Get acquainted with the battery's characteristics ahead of any epic ride. Play around, test the conditions, learn how the battery life reacts to different sorts of climbs, and then get your child to ride it right down to empty. By familiarising your child with how it acts, they will be able to predict its behaviour on long rides.
Charging stations on route: E-bike charging locations are becoming more and more common across the landscape – even at the top of mountains. A range of practical apps, sites and maps exist to give you an overview of where to find them. Best-case scenario is that you will refuel with something tasty at the same time as you are charging your bikes' batteries at your chosen mountain hut or café. Top tip: do your research before the ride and bring your own adaptor/power pack so that plug socket-compatibility will be guaranteed.
Spare battery: If you want to be doubly sure or are unable to plot a route around charging stations, it could be worth taking a spare battery. For this purpose, specially designed e-MTB backpacks have a secure compartment specifically for the battery. These also feature an additional back protector to keep you safe from the hard edges of the battery in the event of a crash. Your child may use a standard riding backpack provided the weight of the spare battery is as close to their body as possible so that their balance and stability are not affected. Note: don't forget the key to remove the battery!
Start out with a familiar route for your first e-bike ride; this way, you will be able to gauge whether the battery will last. With a bit more experience, you can progress to longer, more adventurous routes. For inspiration, check out our collection of Austria's top family-friendly bike rides, which has something to please everyone and includes the komoot files for navigation. If Austria is too far from home this time, it can be one for the bucket-list!
Even with the assistance of the motor, time remains a decisive element on any ride with kids. Your e-bikes might get you around quicker, but you still need to factor in some flexibility. Loosely allocate time for adventure and other spontaneous stops to ensure that the ride has enough variety. If you make good progress, you can always add extra loops at the end.
3. WARM-UP
Take a moment with your child to get to know the e-bike before heading straight out on an adventure. If it's your child's first ever e-bike ride, they should 'ride' into the experience. Encourage your child to test the different modes and get used to riding with the power. They should also get a feel for the brakes as the braking distance will vary depending on speed.

4. TRANSPORTING YOUR E-BIKE
Not all e-bikers have the luxury of pedalling straight into a cycling paradise from their front door.
For riders that rely on a car to reach the start of a route, the safest way to transport your e-bikes is inside the car boot. However, given space limitations, this is not always a realistic option, which is why car-mounted bike racks exist. Top tip: regardless of whether it's sunny or raining, protect the electronic parts by removing the battery and, if possible, the display from the bars before driving. When purchasing a bike rack, check it is compatible to bear the heavier weight of e-bikes.
Hopping on a train to ride in a new area is another sure-fit hit with kids. Do your research beforehand to make sure that bikes are permitted on your chosen route. You may need to make a special reservation for your bicycles.
5. BIKE LOCKS
We recommend taking a high-quality bike lock to protect your two-wheeled treasures from thieves while you're taking a break. This will add additional weight to your cargo – a good bike lock weighs between 1 and 2 kg. We also suggest that your child removes their battery at all times when off the bike – even if the bike isn't charging.
Wondering what else you need to take on a bike ride? We've compiled the essential guide here, so check it out.
Got everything you need? Excellent! Your e-adventure awaits!