Bike-life
Your six-point checklist for bike rides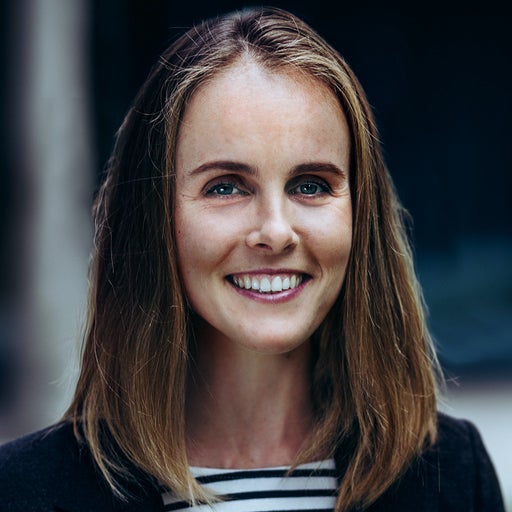 Sarah Schwarz
You can hardly wait! At the weekend, you've planned to take the kids on a bike ride. And no doubt you'll be armed with plenty of equipment too. But before you set off, make sure you ask yourself: "Have we actually got everything we need?"

What an important question! After all, fun can soon turn into frustration when you're out on a bike ride with the kids. You'll need to stay flexible if you want the good times to keep rolling. Make sure you're well prepared and you'll be onto a winner.
Check over the bikes, make sure all the basic equipment is there and pick a family-friendly route. And then there are just a few practical things you'll need to have in your backpack. Just remember to take as much stuff as you need but pack as lightly as possible. Follow our handy hints and you'll be good to go...

1. Mobile workshop
What happens if someone has a flat tyre, a loose bolt or a broken chain?

It's handy to have a multi-tool with you for minor repairs when you're out and about. These compact multi-purpose tools come with several Allen keys, Torx keys and screwdrivers, a tyre lever, a chain rivet and more. Think of them as a Swiss Army knife for cyclists – and they'll even fit in your saddle bag no problem. If you're looking for an even more compact solution, you can get multi-tools that can be hidden in the end of your handlebars or in the fork shaft.
Don't forget that you can end up with a flat tyre before you know it. Do you really want to end up pushing your beloved bike back home? To avoid that happening and your fun being ruined, simply pack a spare tube. Or you could use a repair kit to patch up your flat tyre. Just be aware that it might take you a while to get the repair work sorted because you'll need to locate the puncture first and then wait a few minutes for the adhesive to dry before you can reinstall the patched-up tube. Of course, a spare tube is worth nothing without a pump. There are some extremely efficient mini pumps around that allow you to inflate tyres in no time. Plus, some of them can even be attached to your bike frame using a holder.
2. Plasters and a kiss better
Little crashes are bound to happen every now and again – especially if your bike ride takes you off road and on different types of terrain. Grazed knees may well be a consequence along with worried faces and floods of tears. A simple plaster is usually all it takes to put things right! Pack a little first-aid kit aimed at cyclists – complete with plasters and antiseptic wipes for disinfecting wounds – so you can make everything better when your child has a minor accident. Mums and dads – make sure you stay calm and comfort your patient. That way, your child will usually calm down much more quickly and you'll be in a better position to assess how badly injured they actually are.
3. Sun protection
Children's skin is much more delicate and sensitive to the sun than adults' skin. So you'll need to take a few protective measures if you want your child to be able to enjoy the sunny weather to the max. The best way to protect your child from the sun's rays is to make sure their clothing covers up as much of their skin as possible. And stick to shaded areas when you can. Any uncovered skin needs to be coated in a high-SPF sun cream (SPF 50) before you set off on your bike ride. Focus on the areas that are most exposed to the sun, including the neck, ears, tip of the nose and shoulders. And don't forget the backs of the hands (although cycling gloves would be an even better option). If you're planning a long cycling adventure, you'll need to top up the sun cream on the way. Just pop a small tube of the stuff in your bag during the warmer months.
When planning your route, take care to set off in the morning, when it's cooler, and avoid staying out in the blazing sun for too long. Routes that pass through lots of shady wooded areas are ideal, as they are nice and cool and help you avoid direct sunlight.
4. Sustenance
Drink up! Children need plenty of fluids and they are much more sensitive to the heat than adults. Plan in regular stops for a drink and pack water or tea without sugar to keep everyone well hydrated.

Remember that kids love to copy their parents, so they will probably be thrilled to have their own water bottle on their bike. That way, they can also stop for a sip if they've cycled ahead and need to wait for you to catch up a little. Top up your water bottles if you stop off somewhere or find a water fountain on your travels. If you're planning to be out cycling for a while, we would recommend that you pack plenty of supplies.
Tummies rumbling even though breakfast was five minutes ago? Kids are rather spontaneous in the way they naturally move and they generally like to go full speed ahead. This means that their energy reserves get used up super quickly and they start to get tired. No matter how long your bike ride is going to be, a little snack (like a banana) is perfect for quickly recharging your child's batteries. This will keep them happy and avoid any grumpy faces when hunger suddenly strikes. Sandwiches and light bites (like chopped fruit) are excellent choices to munch on when everyone is ready to stop for a break. Find somewhere nice to sit and get comfy. Perhaps you'll come across a sunny meadow with a stunning view or a nice spot by a refreshing stream. This will make a nice change and you can make some lovely family memories that'll last a lifetime.
5. Clothing
Have the weather in mind at all times on your bike ride. The weather can suddenly turn – especially up in the mountains. As you're not (yet) likely to get anywhere very fast with your junior cyclists and you'll probably find that you have to keep stopping for unplanned breaks, it's important that you're prepared for whatever the weather throws at you.
A functional jacket provides protection against the wind and rain.

Gloves will stop your kids from getting cold fingers if you are cycling in shady patches or if the temperature drops.

And a bandanna around the neck will stop your child from feeling the chill too.

If the sun's out, don't forget to pack your swimsuits! Exciting routes are bound to keep kids going. And it doesn't get much better than cycling through the woods or alongside a river with an exciting end goal or fun milestones, such as going for a dip in a bathing lake.
6. Cash
It sounds obvious but it's easy to forget! You should always have cash on you in case motivational ice-creams are needed or you have to hop on the train home because of an unexpected thunderstorm. Don't forget that lots of restaurants up in the mountains and little village cafés and pubs don't accept card payments. Just pop a small amount in a handy little purse or wallet and tuck it away in your bag in case of emergency.

If you follow our checklist, you'll be all set for a fun family cycling adventure.