mountain biking
Safety first with the right mountain bike gear
Planning to go mountain biking with your child? Take a look at these must-have pieces of gear before you set off.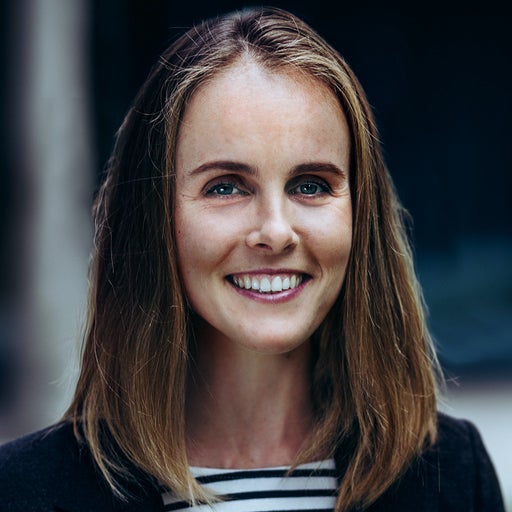 Sarah Schwarz
Part-sport, part-the great outdoors and part-fun, mountain biking is one of the best outdoor activities we can think of. When you're ripping through the dirt with your child, the fun side of things has to be a high priority, topped only by the thought of safety. Alongside a well-maintained, ride-ready bike, your child needs the right gear in order to stay safe. We've put together a handy list of gear and equipment that should accompany you and your child on your next MTB ride, and the next, and the next…
1. Helmets at the ready!
Regardless of how short the ride is, a bike helmet is a must – and not just for the downhills! As you know, the main purpose of a helmet is to prevent head injuries in the case of falls or collisions, particularly to the face. The helmet needs to be the perfect fit if it's going to do its job properly.
Fit: The helmet needs to sit securely. Make sure it covers the back of their head and provides full coverage over your child's forehead. If it's creating any specific pressure points on your child's head, you can replace certain bits of padding for a thinner version.
Fine-tuning: Most helmets come with a size-adjustment dial on the back of the helmet that lets you customise the fit based on head circumference. Another platform for adjustment comes in the form of the chin strap, which isn't there just to keep the helmet in place. You shouldn't be able to fit more than a finger in the gap between the strap and your child's chin.
Unsure about what size helmet your child needs? Have a look at this video for advice.
2. Gloves and glasses:
Hands and eyes are particularly exposed and vulnerable, so therefore need extra protection. Well-fitting sunglasses protect against UV rays and act as a barrier against the wind and anything else that could fly into your child's eyes, such as insects, dust, or little pebbles. Cycling gloves are designed for a firm grip on the handlebars and brakes and will also protect the skin on a rider's hands if they have a minor accident. Make sure their gloves fit well, with all their fingers in the right places – you don't want any major creases when gripping the handlebars.
In this video, we go through how to pick the right size gloves for your child.
3. Protectors
When you take kids on a mountain bike adventure, you can bet that there'll be some bumps and grazes along the way. Although you can't avoid every minor accident, you can make sure you have the right safety equipment, so your child can get back on their feet quickly after a tumble. Appropriate padding for the elbows, knees and shins is an absolute must. Is your child already a little ripper in the bike park? If so, it's time to get them a back protector, a full-face helmet, neck brace and crash pants to keep the spine, chin, lips, teeth and nose safe from harm. When sourcing all this protective equipment, ensure that everything fits nicely and is easy to put on and take off. Nothing should slip and slide or feel too tight. Ideally, ask your child to try it all on and take it for a spin outside.
4. Bike apparel
Proper footwear is essential for a firm grip while pedalling, as well as any moments of pushing or carrying the bike. Cycling shoes with stiff soles mean your child will get more effective power transfer onto the pedals too.
Don't make any compromises when it comes to cycling apparel. Functional materials tick all the boxes. And they'll put a great big smile on your child's face before they set off on their next adventure. Taking extra clothes is always a good idea on an MTB ride as you never know when the weather could change – especially up in the mountains.


5. Snacks, spares, multi-tool and co.
A first-aid kit and repair kit for minor patch-ups should find a permanent home in your saddle bag or rucksack. Snacks are an important part of any bike ride, regardless of length. Cereal bars are a good bet and easy to stash in a pocket. They may provide exactly the energy boost your child needs.
Find a decent riding backpack, so you have somewhere to put all your gear. Make sure it's lightweight and comfy to wear – you'll barely notice it if it sits close to your body. While packing, make sure that your backpack and body have roughly the same centre of gravity. Stash a jacket and change of clothes right at the bottom, followed by any heavier items in the middle and the lighter things (think cereal bars) around everything else.
Ready? You're good to go! Adventure, here we come!