Bike-life
10 reasons why a woom bike is the ultimate Christmas gift
A woom bike brings movement and adventure into the family sphere — and that's not forgetting the magic moment of its discovery under the Christmas tree. Cycling also helps your child develop and minimises their screen time by keeping them outside. Here are our top ten reasons why a woom bike is the ultimate gift for your child.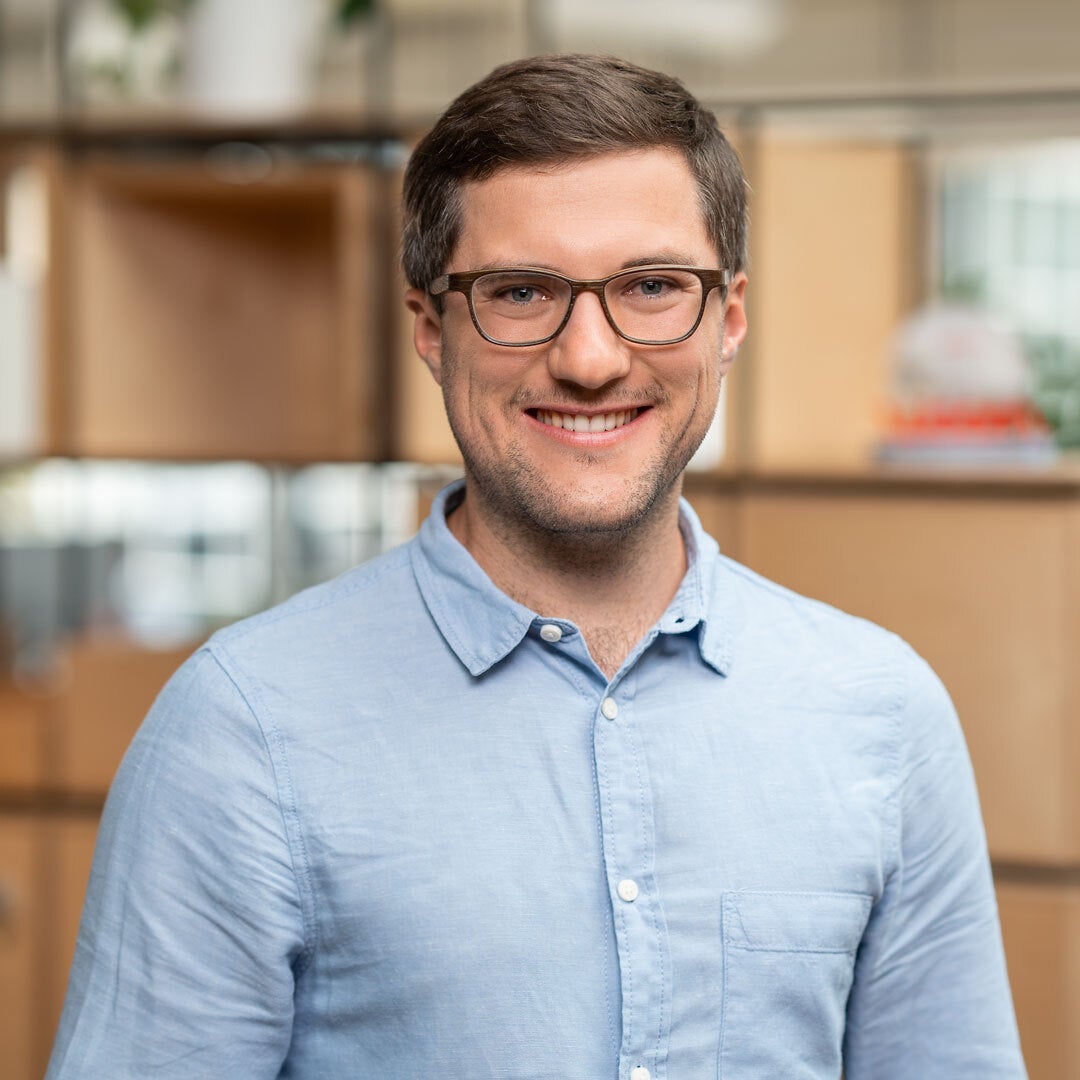 Felix Schifflhuber,
11/24/2022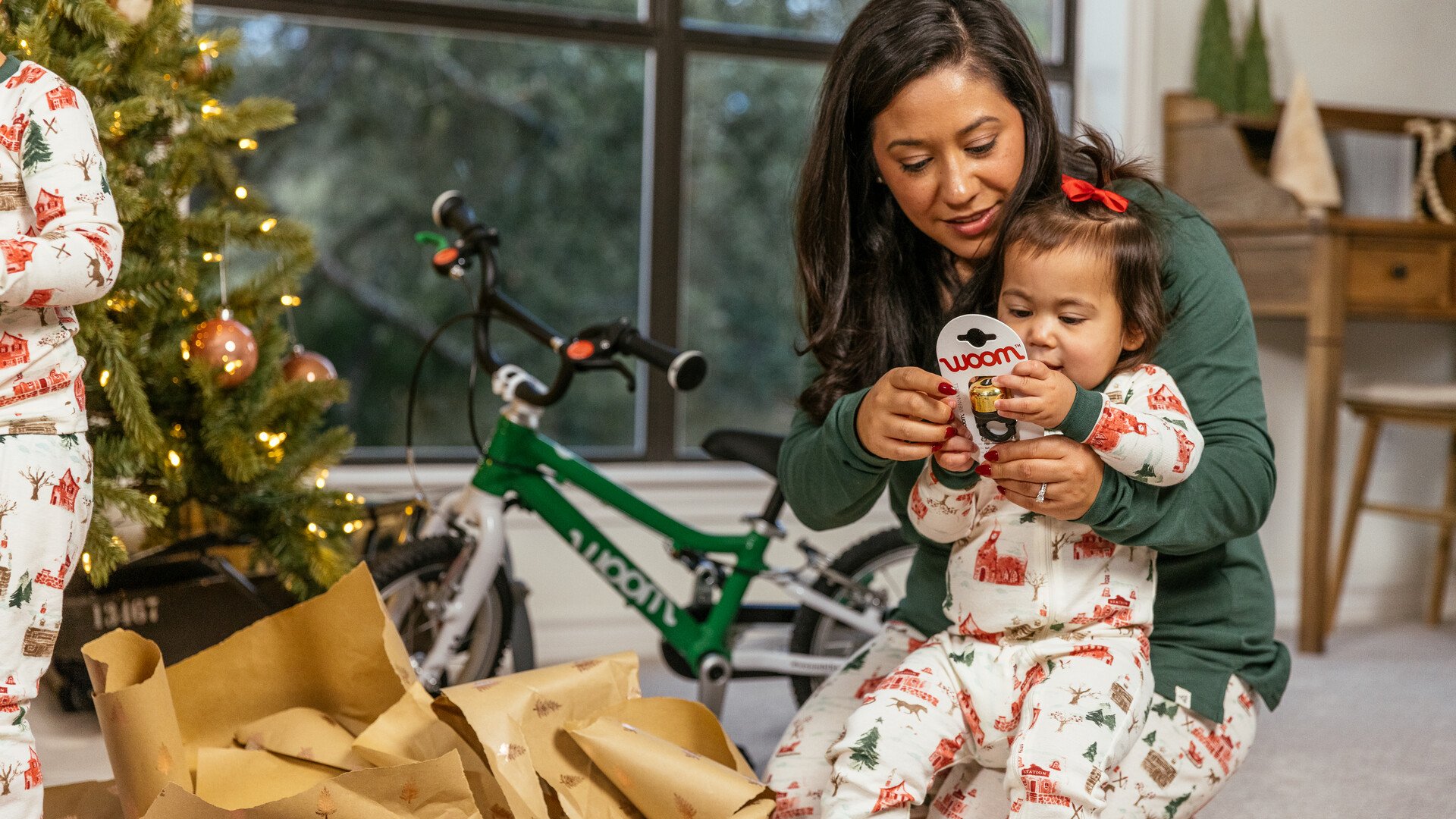 1. The gift of confidence and a great ride

If there's one thing that runs across all woom bikes for kids and teens, it's their extremely low weight. Depending on the model and frame size, our bikes are up to 40% lighter than the rest of the market, which tend to be made from heavy steel frames and built with unnecessary gimmicks.
The superlight nature of our bikes translates into better handing, which means it's easier for your child to steer, pick up or push their bike when necessary. For riding round the neighbourhood, it's a piece of cake. Compared to a clunky children's bike, it's also significantly easier to keep your balance on a woom bike thanks to their light weight.
What's more, your child's confidence will be bolstered due to the numerous child-specific and safety-led components on our bikes that make learning to ride a walk in the park. Think back to when you were young and try to recall how much those first independent bike rides meant to you.
The confidence — and love for cycling — that they'll develop in this phase will stay with them as they grow up. That's exactly why all woom bikes from balance bike to mountain bike have been so carefully engineered to suit the needs and anatomies of children.
2. The gift of a healthy lifestyle

When it comes to your child's physical and cognitive development, there's a lot to be said for being active: Movement stimulates the production of new brain cells, develops muscular strength and boosts the immune system. The resulting good mood and sense of wellbeing is another big bonus.
These benefits aren't reserved for kids though: Regular participation in sports brings about the same in adults too. But it's during our childhood that the foundations for an active lifestyle are laid – physically active children tend to grow into adults who lead an active lifestyle.
Our woom bikes are already instilling a love for cycling in hundreds of thousands of children, introducing them to an active form of mobility. A woom bike will not just make your child smile under the Christmas tree, it can help shape a healthy lifestyle in the long-term.
Interested in learning more about the health benefits of cycling? Here's our list of nine reasons why your child should ride a bike.
3. The gift that outdoes screen time

The World Health Organization recommends limiting screen time for children. According to their research, kids aged between 3 and 6 should spend no more than 60 minutes per day in front of a television, phone, computer or tablet.
When it comes to those under three, the WHO turns it up a notch, saying that less to no screen time is better, and that their natural urge to move should be encouraged at all times throughout the day.
So, what's the best method to get your child away from screens and into the fresh air?
Here's where you need an activity that's equally as exciting. Enter cycling: an activity that brings together fun, freedom, friends and adventure. Whatever the ability or situation, there's a woom bike that ticks the boxes: from balance bikes to daily all-rounders, fully specced urban bikes to e-mountain bikes with a moderate-feeling drive unit, woom bikes are the ideal tool to reduce screen time for tiny tots right up to teenagers. In short: woom bikes are a WHO-approved gift.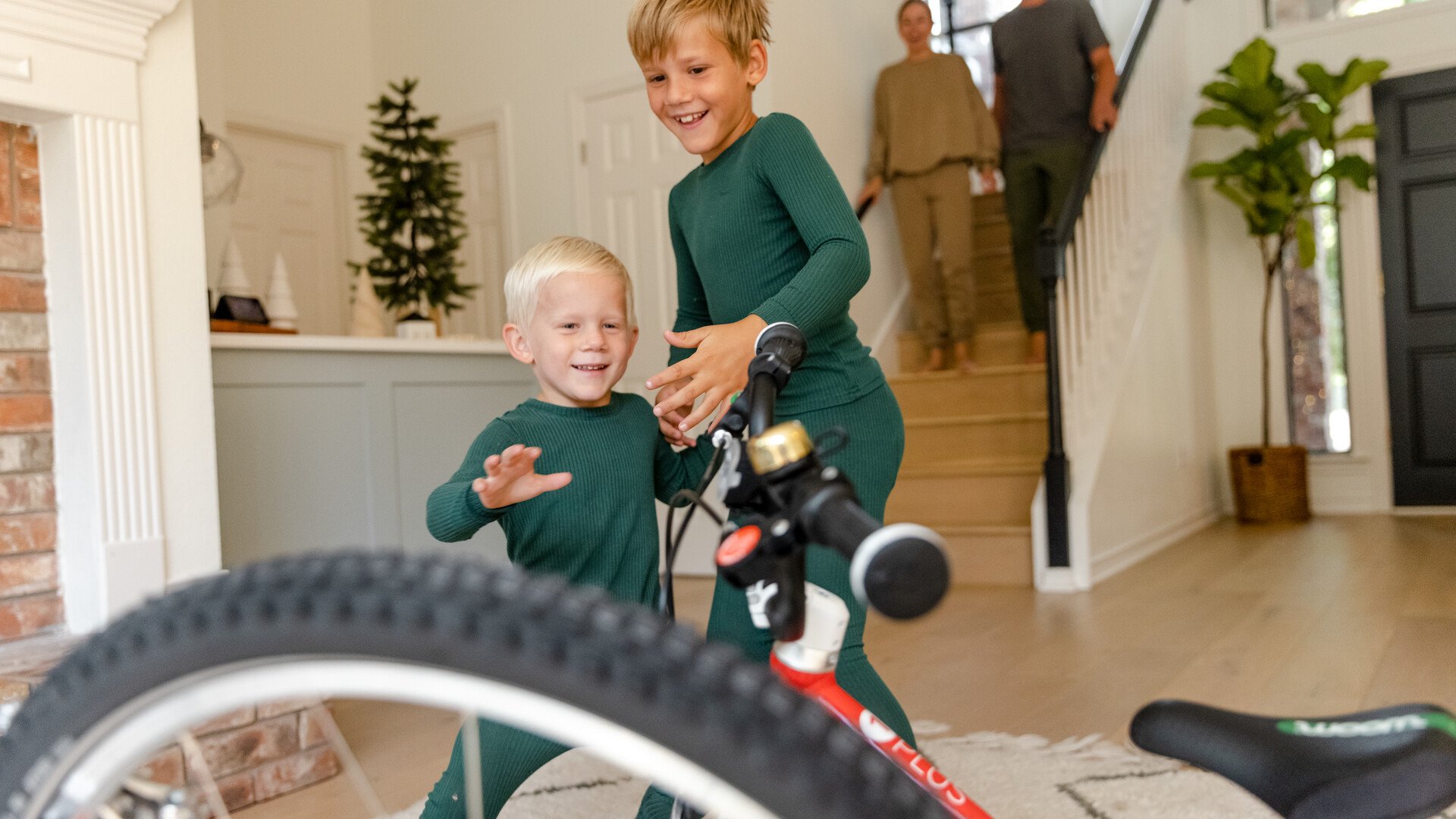 Excitement, adventure and fun for the whole family – woom bikes are more than just a gift.
4. The gift of joint experiences

While your teeny newborn needs you almost permanently, children begin to pursue independence as they grow up. It'll begin with a few solo adventures in the backyard, then entire afternoons spent at friends' houses or the sports pitch.
At a certain point, cycling becomes central to many families. It's an activity that sees parents and kids consciously choose to spend time with each other. Together, you'll bank memories for the future.
Unwrapping a woom bike on Christmas Day is therefore more than just getting a new bike: It's an invitation for day's out at the lake, MTB holidays in the mountains or shopping trips around town.
5. The gift of independent mobility

Chauffeuring your children around town isn't the best form of mobility. As the designated driver, it takes up a good chunk of your day. Plus, all those parent taxis congregating around our schools and nurseries does little to create a safe environment for kids that are arriving by foot, bike, or scooter.
Public transport can be a great alternative, but it's dependent on a fixed schedule and doesn't take a child's personal circumstances into account.
Here's where bikes come into their own. They encourage kids' mobility, and – depending on their age and local area – they can ride alone or with a group of friends to football training or their piano lesson. If you're looking for a suitable bike that ticks all the boxes, check out the woom NOW, which comes with an innovative front rack that can comfortably carry their sports kit or instrument.
It can also comfortably be a year-round form of mobility provided you've got the right equipment. Unwrapping a new woom bike with mudguards and bike lights will mean there's no stopping your child this winter. For riding in the colder months, visibility and warmth are two key considerations as you can find out in detail here.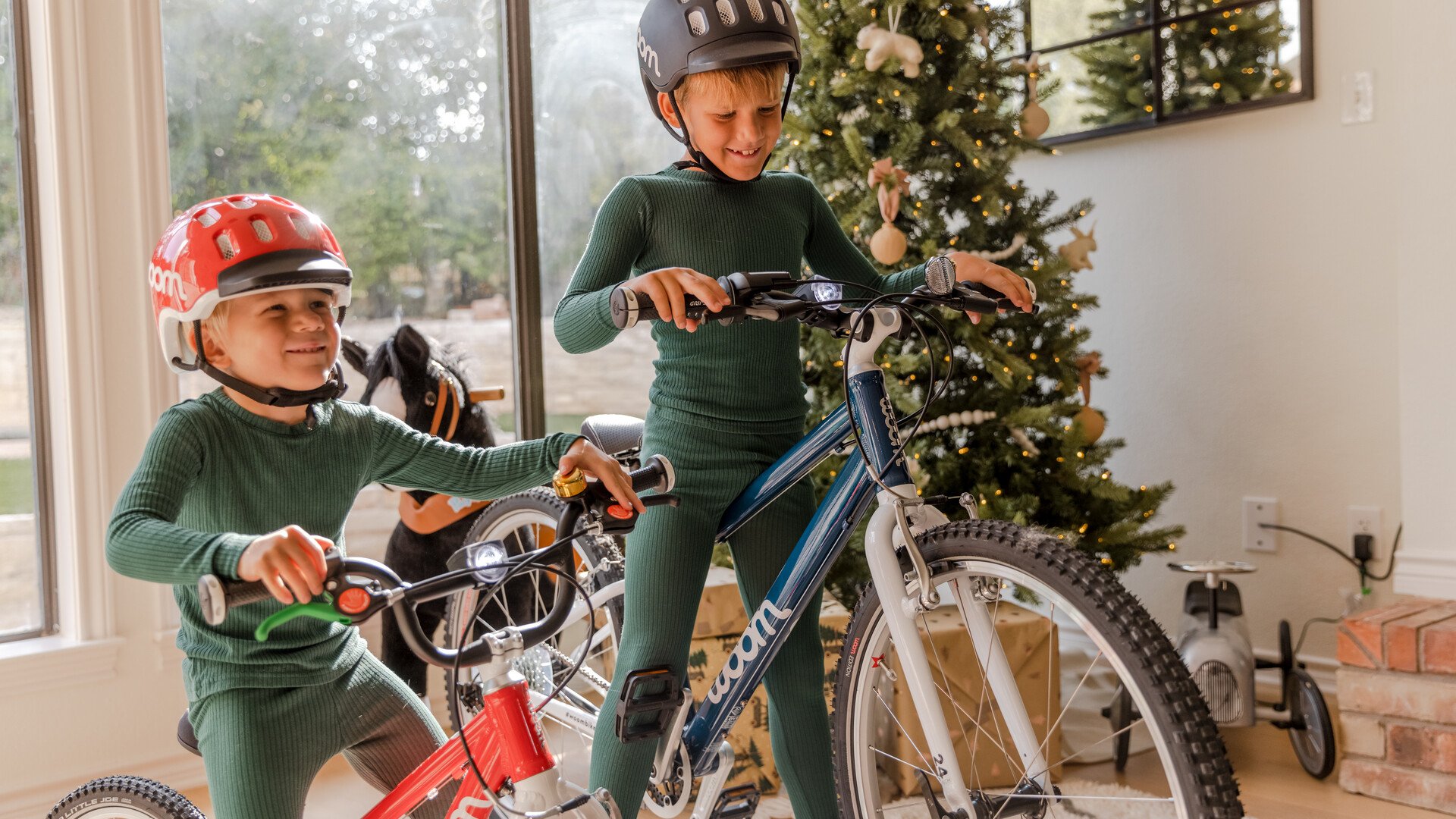 We make sure your woom bike arrives almost completely pre-assembled. Your bike will be ready to go on its first magical ride in just a few steps.
6. The gift of a quality product to bring joy to many kids over many years

How many Christmas gifts are unwrapped, exclaimed over and then quickly forgotten? Shouldn't we all be striving to give gifts that will be loved and will last?
woom bikes are anything but a throwaway gift. From the hubs to the frame, we have an obsession with quality so that our bikes can withstand the toughest demands. In fact, we're so convinced by the durability of our bikes that we offer a 10-year guarantee on the frame, rigid forks, handlebars, stem and cranks. Find out more about this conviction and how to register your woom bike for the 10-year guarantee here.
Once your child has made the most of their Christmas present and grown so much that they need the next frame size, your woom bike can be passed on to a younger sibling for more enjoyment or be re-sold at a good price.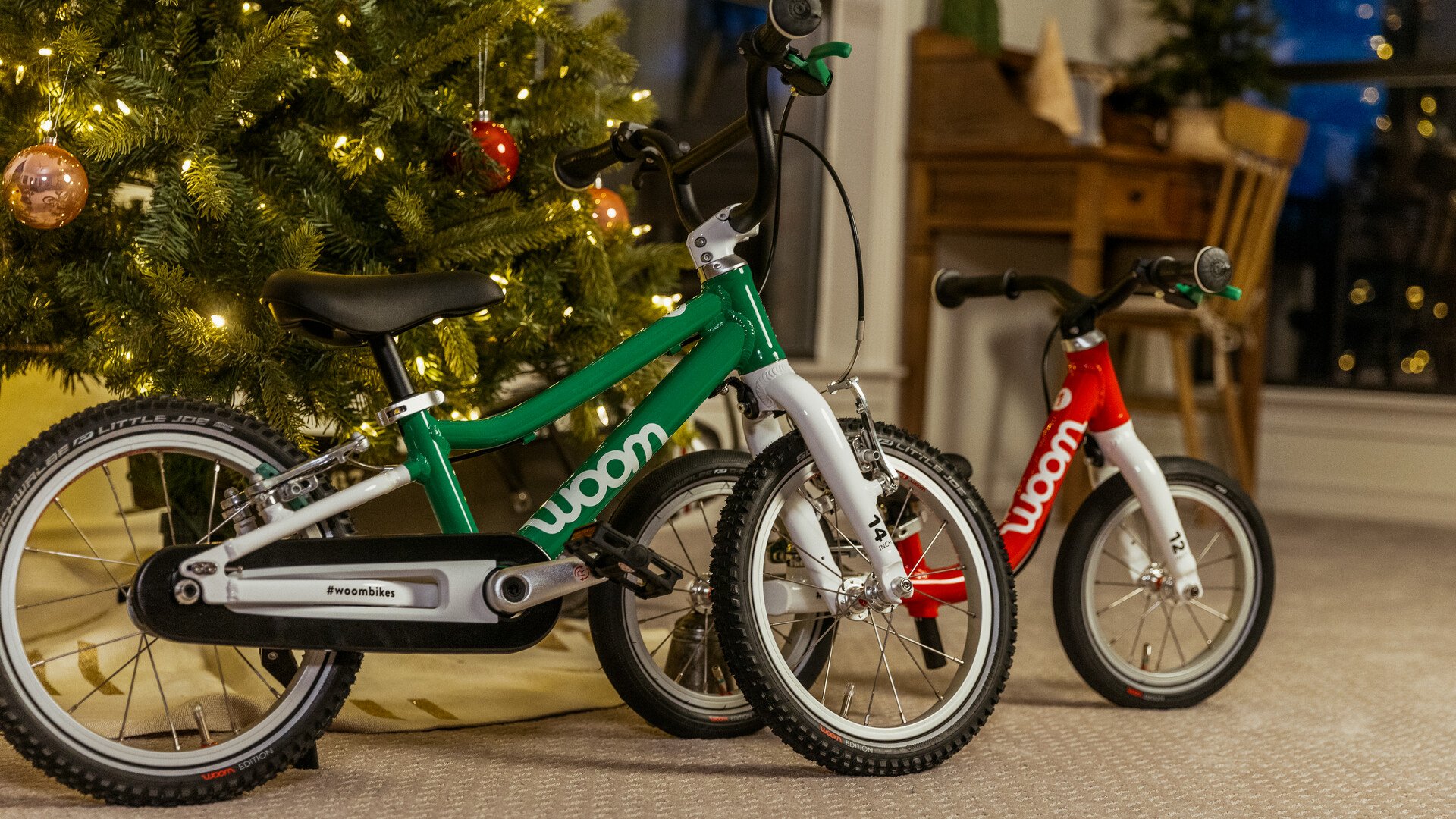 From the grippy, easy-rolling tyres to the ergonomic saddle and handlebar grips with their extra large outer diametre – the quality of a woom bike is evident in every detail.
7. The gift that comes straight to your door

As Christmas approaches, we find a welcome retreat in the familiar fold of family and friends. So instead of forcing yourself out of their warm embrace and heading to the high street, do your Christmas shopping directly on our online shop from the comfort of your home.
If you're not quite sure, our Bike Finder tool helps you determine the perfect frame size for your child.
The best way to make sure your child is safe and comfortable on their bike is to buy one that's the right size.
Depending on the size and age of your child, our Bike Finder may also suggest a variety of models designed for different styles of riding or terrains.
See the tool through to the end in just a few clicks and your woom bike will be on its way to your house. Now it's just a case of 'Bring it on, Santa Claus' while you enjoy some mince pies and festive cosiness.
But, you might be crying, what happens if my child wants a different colour? No problem! All woom bikes purchased online can be returned within 30 days, so you can be confident your child will get the bike of their dreams.
* Good to know: All woom bikes ordered between 1/11 and 31/12/2022 in our online shop will be delivered with a 60-day return policy.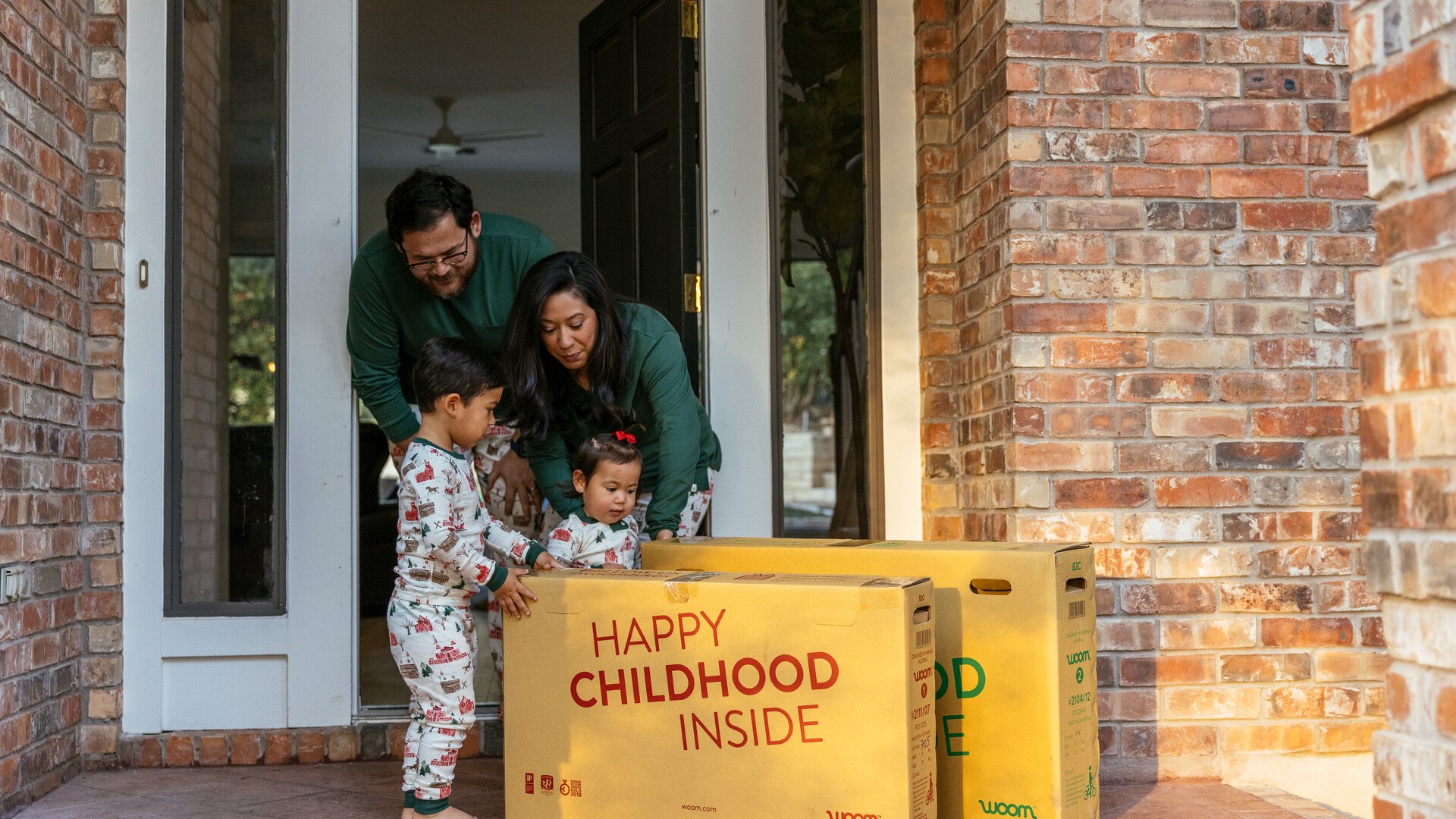 Get magic moments delivered straight to your door! We'll ship a rather large package containing your new woom bike straight to your doorstep.
8. A gift that comes with support from our bike-mad customer service team

Whether buying a bike through our online shop or at your local woom dealer, you might have a couple of questions. Luckily for you, we've got a team of competent and friendly woomsters who are on hand to give you rapid and personalised responses.
Advice from our customer service team:
Check upon delivery that your woom bike is in tip-top condition – ideally as soon as it arrives.
Between Christmas and New Year, you can reach our customer service team during our regular office hours. However, as most of the members of the woom customer service team will be spending time with their families, it could lead to wait times that are slightly longer than usual. As always, we at woom will be doing our utmost to ensure your child has a magical Christmas in order to help instil that love for cycling.
9. A gift that's almost as fun to unwrap

Both the bike and its packaging can make a kid's eyes light up. Watching your child unwrapping their bike this Christmas will be the first of many magic moments.
Is your child eager to get on two wheels straightaway?
You can also pre-build the bike and place it under the tree. Bikes ordered online will be ride-ready in a few quick moves. On our larger bikes, for example, you just need to put in the front wheel, mount the saddle and attach the pedals.
More of a hands-on, get-involved child?
Make space under the tree for the (very) large package. You and your child can assemble their new bike together. The Christmas that you build their woom bike together will be the first of many magic moments that you'll go through as a family.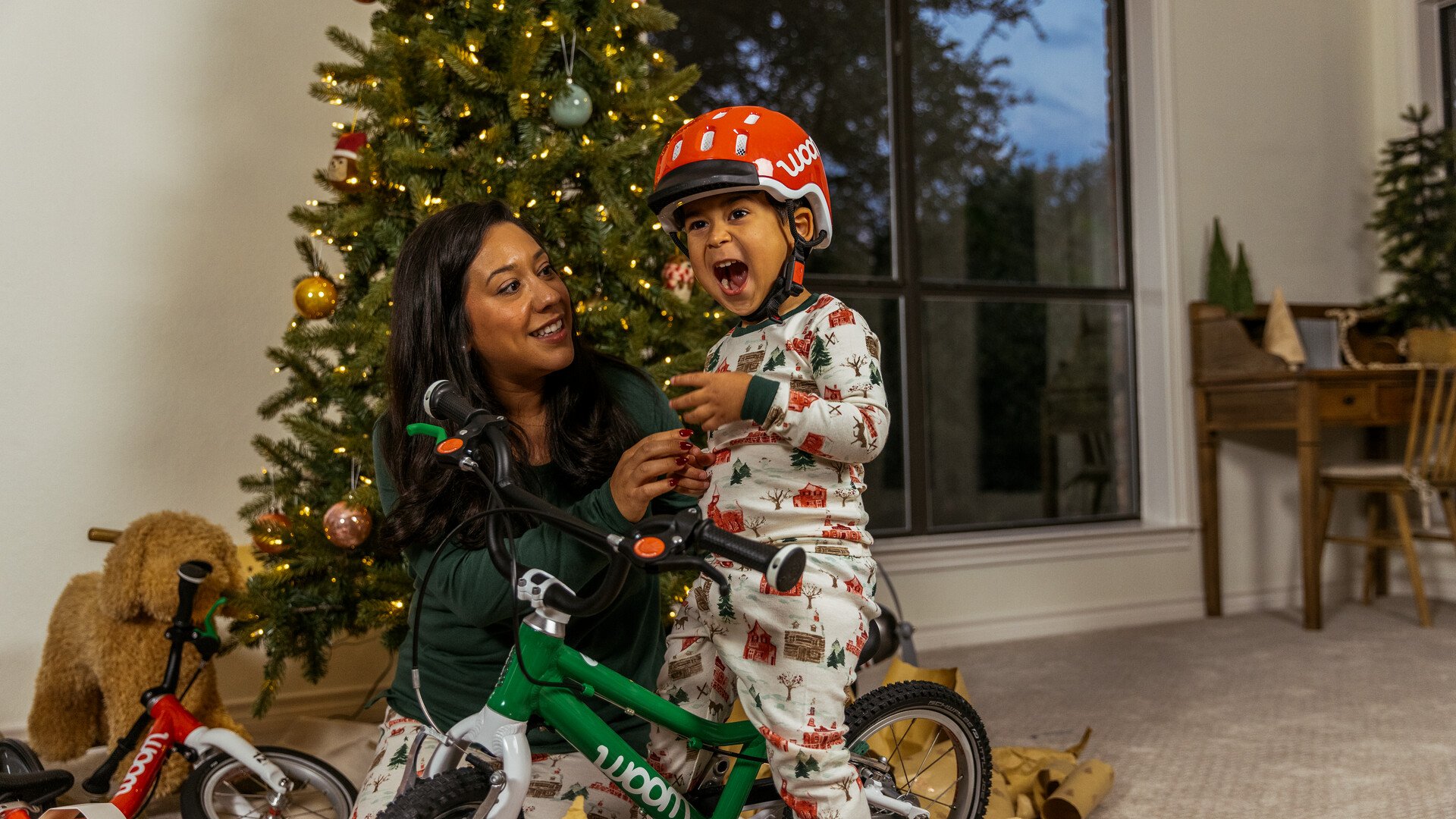 Whether inside its XXL-sized box or pre-assembled and ride-ready, a woom bike will light up a child's face.
10. A gift that's good for the planet

The younger generation have already understood the complexities of the climate crisis. All over the world, young people are committed to creating a fairer place in which topics like climate action are taken seriously and acted upon.
Riding a bike is proof of this conviction. When we look to the future, we find it hard to picture a better gift for children than that of instilling a love for cycling as a form of sustainable mobility. What about you?
Enjoy the run-up to Christmas, and we wish you lots of magical bike-powered moments with your loved ones!