Bike-life
Tips and tricks for cycling with kids during the winter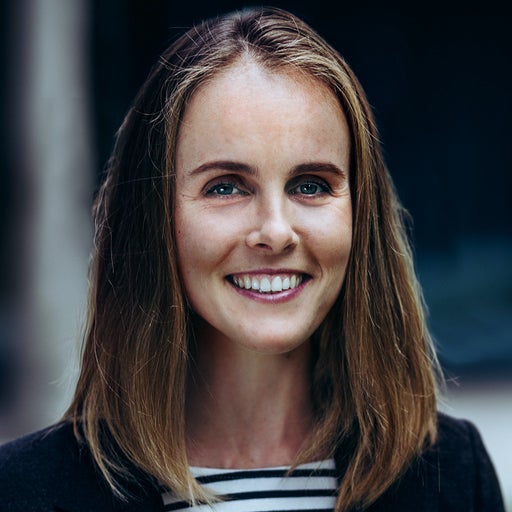 Sarah Schwarz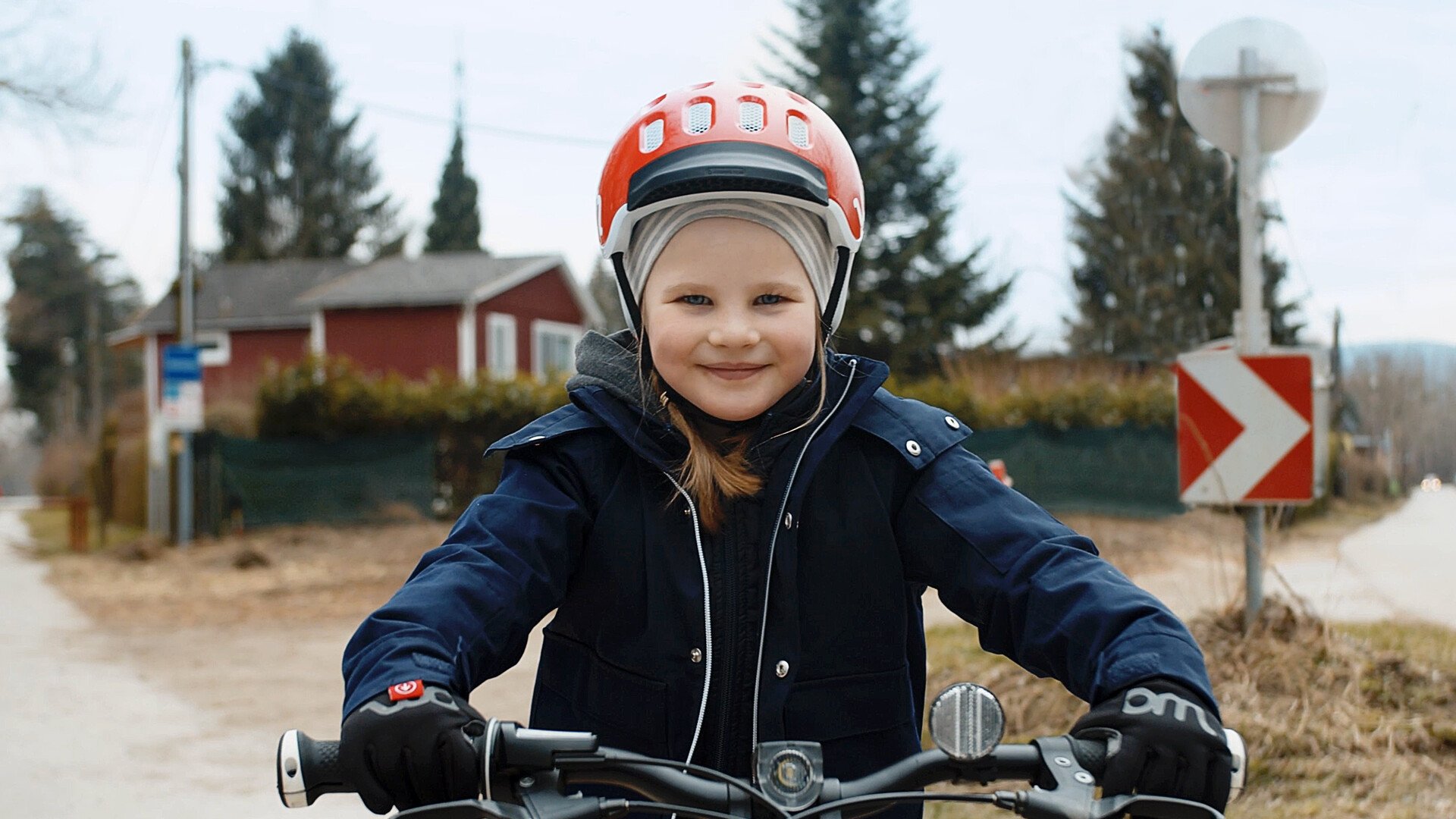 With a chill in the air and a chance of snow and fog, cycling in winter can take some getting used to – even if you're a seasoned cyclist. But if you're properly equipped and have taken a few simple precautions, your bike can still be your number one way to get from A to B all year round. Be warned, though, that we would recommend leaving your bike at home if there's black ice on the roads.
Any bike ride with kids takes careful planning and you have to get the bike equipment, clothing and route just right to make it a success. Well, all of that matters even more during the coldest months of the year.
Keep reading for our top tips on how to prepare for your winter cycling adventure and what you need to bear in mind when you're out and about.
Essential equipment for your bike
Before you set off, you need to make sure that your bikes are winter-ready. Visibility is essential at this time of year because it gets darker earlier in the evenings and it can be grey and gloomy during the day too. With that in mind, make sure that your child and their bike are as visible as possible.
Cycling through rain and slush can get a bit messy – for your child and their bike. On a wet weather day, we recommend fitting mudguards to keep your child (and their trousers) clean and dry. Mudguards come in all shapes and sizes for different occasions:
Our practical SNAP Click-On Fenders cover all the main parts of the tyre, with the aim of helping your child to arrive at their destination as clean and dry as possible.
If your child is hoping to avoid getting a face full of mud on a full-on mountain biking adventure, our MUDBLOCKA Mudguards could be just what you're looking for.
You should perform a quick safety check before every bike ride – no matter what season it is. After all, your child will be safer and have more fun if their bike is well looked after. Here's a little safety checklist for you:
Screws, brakes, air
1.) Screws: Are all of the screws and quick-release skewers securely tightened? Important screw connections are located on the handlebar stem, the wheels and the saddle.
2.) Brakes: Severe temperature fluctuations can cause condensed water to form in the brake-cable housing and then freeze, causing the brakes to lock up. That's why you should always check to see that the front and rear brakes are working properly. Pull the brake levers a few times and spin the front and back wheels to check that the brakes are able to deliver enough stopping power without grinding. Keep an eye on the thickness of the brake pads too because the extra dirt around during the winter can cause them to wear faster. If you can't see the grooves on the pads anymore, it's time to replace them.
3.) Air: Check that the tyres have enough tread and air. You can find the minimum and maximum air pressure on the sidewalls of the tyres. During the winter months, you should aim to keep the pressure at the lower end to give the tyres a bigger surface area in contact with the ground for added grip. Just remember that there is a much greater risk of getting a puncture if the tyre pressure is too low. Check the tyres are in good condition and make sure they don't have anything stuck to them.
Layers, layers, layers
Dress your child up nice and warm but make sure they're not going to overheat. It's important that you don't just assume that your child is as warm or cold as you are and always check the temperature quickly before setting off because it can vary hugely throughout the winter. Your child's clothing will depend on whether it's 2°C or 10°C outside. Remember that your child will be moving when they're cycling. If their clothing is too thick, they'll be restricted and may end up sweating and overheating before too long. If you want to dress your child just right for the weather, it's best to take an onion as your inspiration and go for several thin layers. That way, your child won't ever be stuck sweating or freezing.
1. Layer 1 is called the base layer. This warm and cosy functional layer should fit tightly and be designed to wick away moisture to stop your child cooling down.
2. Layer 2, or the mid layer, can vary depending on the temperature and may even be made up of several layers itself. Suitable options include a light long-sleeved top like our OFF Longsleeve Jersey, a warm fleece or even a down jacket if the temperature has really plummeted.
3. Layer 3 is known as the shell layer. Given that this layer is worn on the outside, a functional jacket that provides your child with protection against the wind, snow and rain is the way forward. Considering that your child can never be too visible on a gloomy winter's day, we would recommend tops and bottoms with reflective prints like our FLARE Vest.
It's always a good idea to have extra warm layers to put on top or change into. If you stop somewhere to admire the view and enjoy the warm sun on your face, a dry top will stop your child from getting too cold. Remember that you may find shadier spots in the woods and feel the cold wind more at a higher altitude. It's worth being prepared for everyone to take layers off and put extra layers on at various points along the way.
Make sure that any exposed parts of your child's body like their hands, ears and feet are nicely protected against the cold and windy conditions. Our WARM TENS Bike Gloves have been designed specifically for colder temperatures and even have a reflective logo for added visibility when lighting conditions are poor. Decent winter shoes are a must if your child's feet are to stay warm and dry. They need sturdy footwear that is waterproof and fully insulated. A thermal insole is also a good shout for the very coldest days. And don't forget to check that the soles grip nicely on the ground and pedals. Complete your child's winter cycling wardrobe with a balaclava, a neck warmer and thermal socks.
Is the route right for the time of year?
If you're planning a bike ride at winter, make sure your route is as sunny as possible and keep it on the shorter side. It's best if you go for a route you're familiar with, so you know you're well prepared and your child is as safe as can be – that's all the more important when contending with winter weather and road conditions.
Don't forget that they days are shorter at this time of year, so you won't want to be setting off too late in the day. If the weather's on your side, try to leave home at around noon, when the sun is at its highest position in the sky. You'll get a nice boost of good old Vitamin D from the sunlight as you cycle that way.
Think about planning a route with somewhere to stop off to warm up along the way. If you do intend to stop somewhere, just make sure you check the opening times before you set off to avoid disappointment.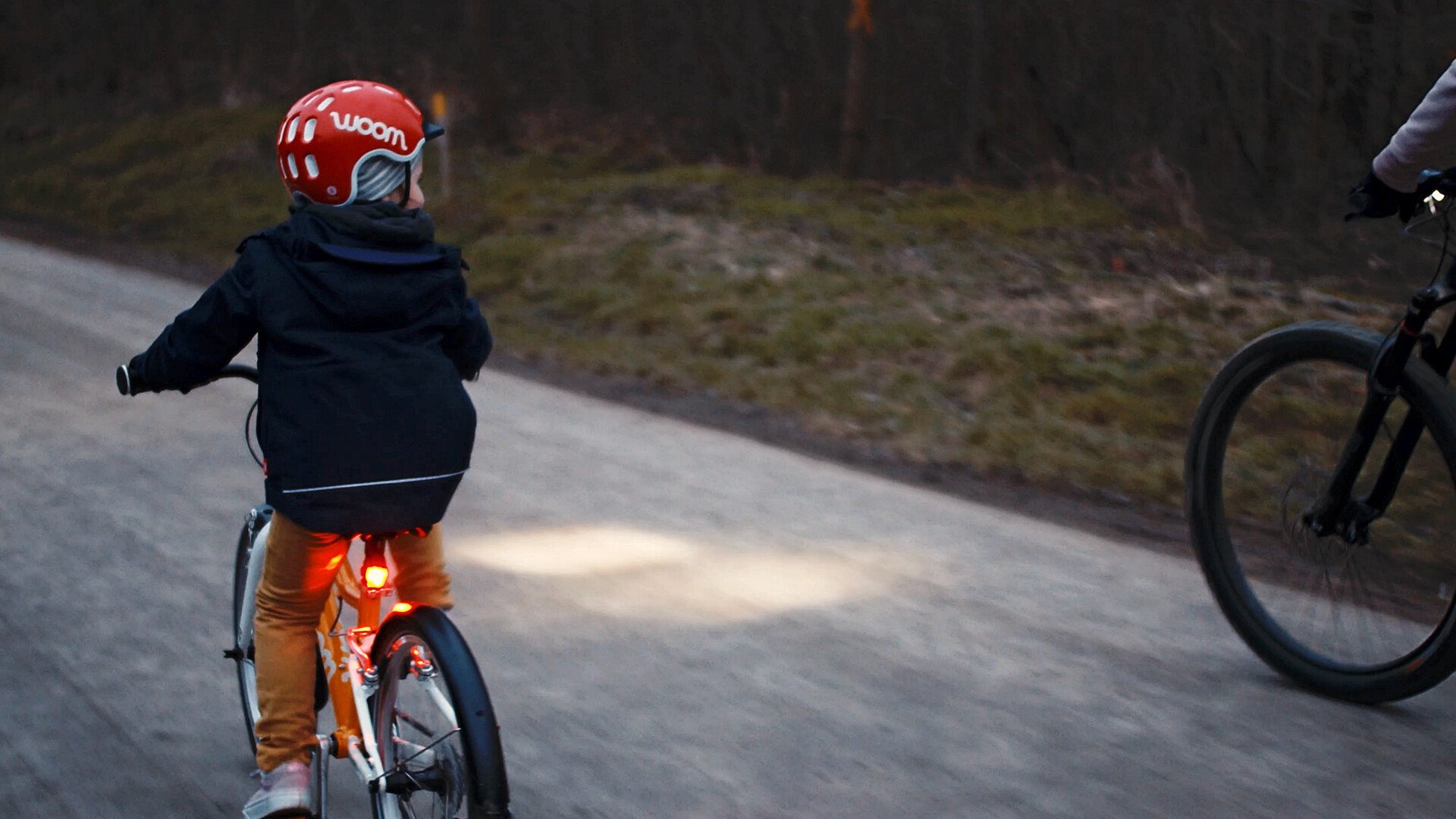 Adapt your cycling style to the conditions!
With a higher chance of ice, frost, sleet and snow, the winter weather makes it much more likely that your child will fall off their bike.
Leaves, road markings, tracks and cobblestones can get really slippery on a wet day.
Sometimes, roads and cycle paths will be covered in grit and cyclists need to slow down accordingly.
Pay attention to where the sun is shining and, more importantly, where it isn't shining. Areas in the shade tend to be colder and may still have icy patches.
Tight corners need to be approached with care, as they can soon turn nasty if your child starts pedalling or steers suddenly.
Allow for a longer braking distance when the ground is wet too.
Make sure that you warn your child about these dangers before and during your bike ride and teach them how best to react to avoid falling off their bike:
As a general rule of thumb, slow down and adapt your cycling style to the weather and road conditions.
If the ground is wet, icy or covered in grit, brake as gently as possible and slow down in plenty of time before going around corners to keep cycling smoothly and at a steady pace.
Use momentum to head up slopes with your weight pushed further back and pedal carefully and evenly to avoid the rear wheel spinning.
Go around obstacles like leaves and little piles of snow where possible and slow down if they can't be avoided. Cross tracks at a 45-degree angle at least.
Compensate for the longer braking distance by anticipating what lies ahead and leaving plenty of distance between yourself and other road users.
If your bike ride takes you on the road, choose a route that your child can handle with confidence.
If your local cycling infrastructure is not suitable for children or if the cycle paths are not cleared properly during winter, you should get in touch with the relevant authorities to flag this up.
Make the most of the winter weather to help your child practice going out in wet and snowy conditions. Head to a safe space like a park or a courtyard and spend a few minutes explaining to your child what changes when cycling on slippery surfaces and going around corners in these conditions. This is a fantastic opportunity to improve their cycling technique and safety awareness overall. And, you know, it'll help them in their future mountain biking career too. :)
Perfect protection against the winter sun
You may be tempted to tidy away the sun cream and sunglasses along with your swimming stuff once summer has been and gone. And yet the risk of getting sunburnt in winter is surprisingly high. Snow and ice reflect around 80 to 90% of UV radiation emitted by the sun and the amount of radiation increases with altitude.
So if you're planning to go on a bike ride to make the most of a sunny day, don't forget to apply sun cream generously to any of your child's body parts that aren't covered up by clothing half an hour before heading out. Go for a high-SPF product (SPF 50) with a greasy finish to stop your child's delicate skin from drying out and being damaged by the cold. And don't forget their lips! Your child will also need tight-fitting sunglasses with UV protection for their eyes.
Backpack checklist
Backpacks and bike bags shouldn't be too heavy but should have plenty of space for all the equipment and clothing you need. The best backpacks have a built-in protective cover to keep out water and dirt. Your winter bike ride checklist looks like this:
If your bikes don't have the required lights fitted, make sure you pack clip-on bike lights. And don't forget to charge them up beforehand!
Take a vacuum flask filled with a hot drink like unsweetened tea as a way of warming your child up on the inside and keeping them hydrated.
Little snacks are always a welcome addition to any longer bike ride. After all, everyone needs to keep their energy levels topped up when it's cold to help with temperature regulation.
Keep a small bottle of sun cream and a lip salve handy so you can apply them as required along the way.
When you're this well prepared and well equipped, there's nothing to stop you heading out on a winter bike adventure! If you're interested in finding out why cycling is just as much fun in the winter as it is in the summer and why it's good for you too, you may want to have a read of this blog post next.