woom Kids' Bikes: The Ultimate Gift for the Holidays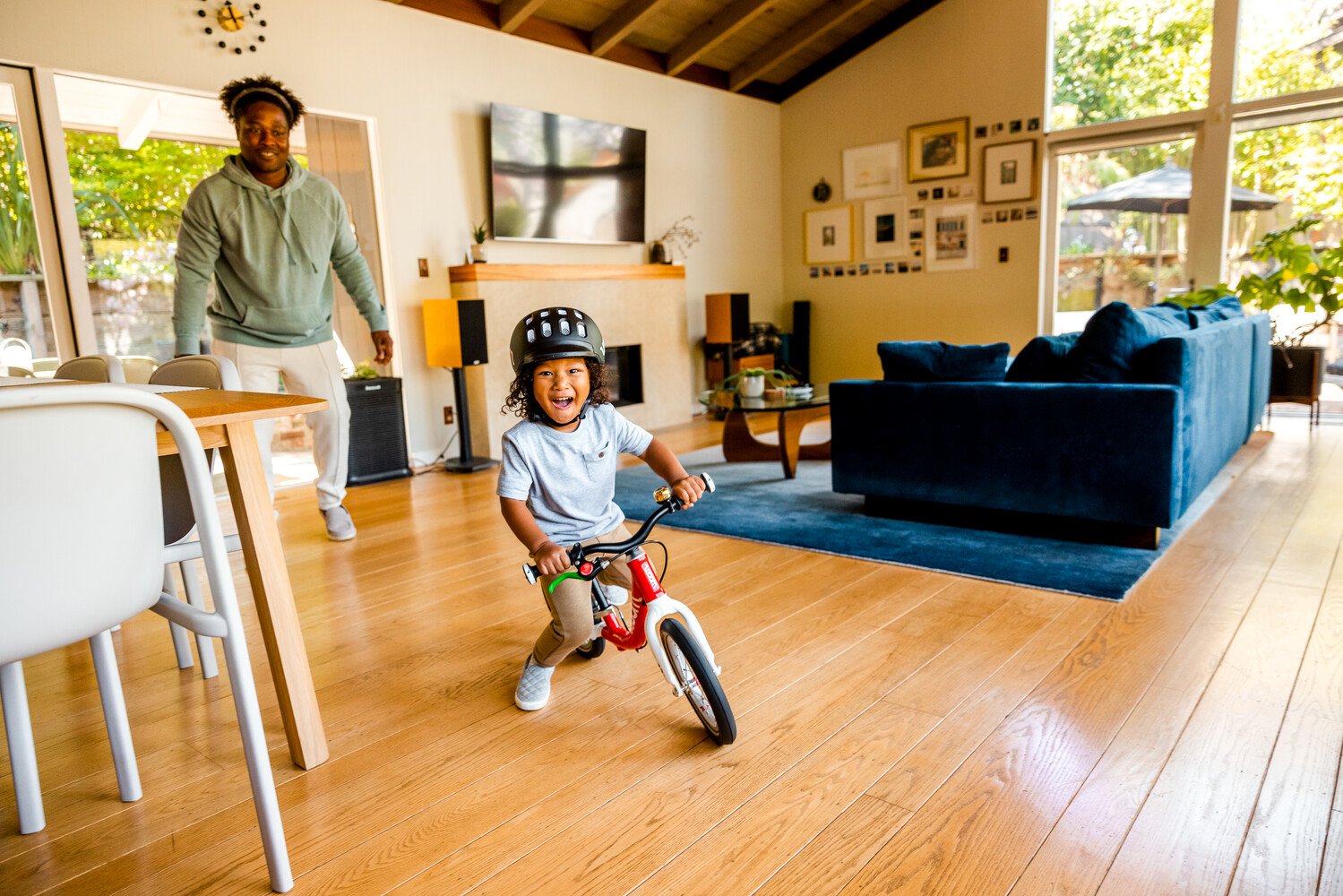 Considering a new bike for your young Rider? There are countless options available with a wide range of price tags! From the lightweight design to components developed specifically for young Riders, woom is unlike any other bike company on the market — and woom bikes are worth every penny.
From financing support through Affirm to resale value and all the child-specific details, woom bikes are the ultimate gift because they're designed with children and parents in mind. Let's get rolling.
A woom bike is an investment in the well-being of your child.
You won't get any backpedaling from us: We know the initial price point of a woom may be surprising, but the investment that goes into designing and building a woom and also the investment a woom is in your child makes them more than worth every penny.
Every dollar is invested in the quality of your child's bike. With a lightweight aluminum frame, Riders as young as 18 months old can maneuver independently on a balance bike almost as soon as they can walk! woom brakes and gears are built for small hands, and we test each new model or feature with actual children. We go the extra mile with every bike we create, and that means it's a truly priceless investment in your kiddo.
In fact, we believe in our bikes so much that we offer a generous 30-day return policy. If you and your child get a woom bike and decide within 30 days (this is extended during the holidays!) that you don't like it, you can send it back for a full refund, and we'll even cover the return shipping cost. No questions asked.
The value of a woom bike goes beyond a simple price tag.
Our countless happy families agree: When kiddos ride woom bikes, the benefit stretches far beyond the bike itself, and the impact cannot be underestimated. Riding bikes builds character, helps children establish age-appropriate independence, and helps with physical and mental health.
When your child is a confident, self-sufficient Rider, there can be money-saving perks, too. You get to save money on gas while they pedal themselves to school, soccer practice, a buddy's house, and anywhere else they want to go!
Even if your children are still too young for that level of independence, starting them young with cycling best practices sets them up for future success.
As a woomster (and a mom and grandma, too!) Suzanne Surratt says, "There is no way to put a financial price tag on that. They're out getting exercise and growing both emotionally and physically. They're building self-esteem and developing bonds that last a lifetime."
It's about more than the bike itself: it's the ultimate gift because of the value it brings to your child's life and yours.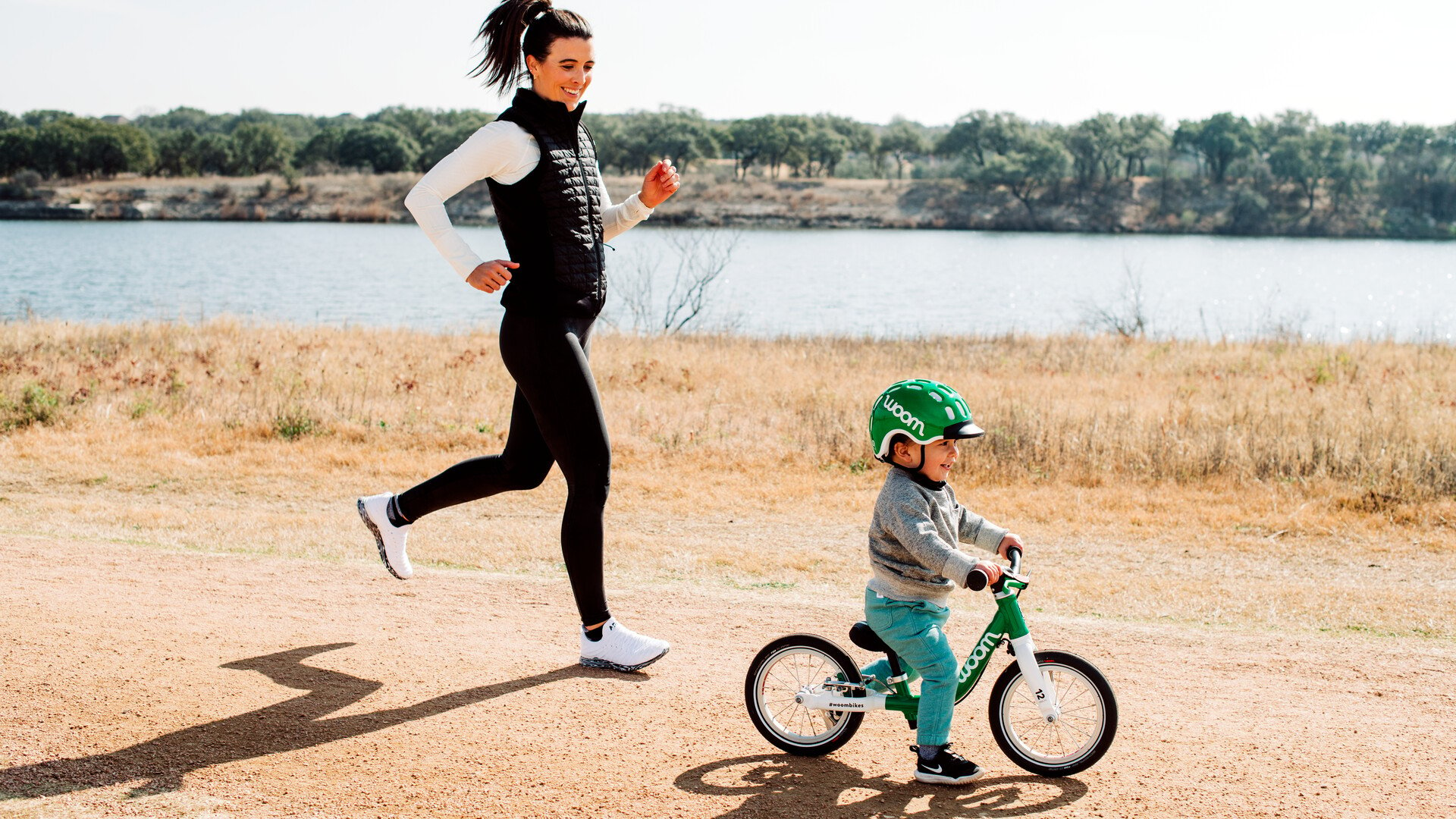 Cultivating an Active Lifestyle
An active kid is a healthy kid. While the CDC recommends at least 60 minutes of "moderate-to-vigorous intensity physical activity" for children six and older each day, fewer than one-quarter actually do. Failure to prioritize active exercise can lead to imbalance, lower bone density, and a heightened risk for countless diseases!
So what does this have to do with woom specifically? Won't any old bike from a big box store do the trick?
As a parent, you're probably aware of how notoriously stubborn children can be. If they don't enjoy doing something, they won't give it their all. Something that could be an excellent source of physical activity becomes a chore that they resist in favor of more screen time. A kid who loves riding their bike will ride it more, and young Riders unanimously prefer woom every time!
Standard kiddo bikes from box stores are typically built with heavy steel frames and often weigh half the weight of the Rider or more. In addition to making them hard to handle, this makes balance difficult and instills a sense of discomfort and fear in children. But a child riding a woom, in contrast, immediately feels the difference. With extremely lightweight and maneuverable aluminum frames built ergonomically for children, it's a total game-changer and the ultimate gift.
No one says it better than our CEO himself. "woom bikes are designed by a team who knows children," says woom CEO Mathias Ihlenfeld. "We have completely disrupted and changed the concept of kids' bikes in the United States."
What kind of bike is right for your kiddo? Leave it to the experts.
From colors to aesthetics, kids can be picky. Once you have determined what the correct size bike is for your child, you'll want to consider which bike is best for them. Luckily, our experts created a handy Bike Finder Quiz! This quiz factors your child's age, height, riding abilities, and preferred terrain to recommend the perfect bike for your Rider. Whether they are just learning, riding to school, or hitting up mountain trails, we have just the bike for them.
Determining the correct size is important because riding a bike that's the incorrect size can be awkward and uncomfortable.
Take the Bike Finder Quiz to select the right model bike for your child based on how they will use the bike.
Select the appropriate bike on our website, and don't forget to consider color options!
Add accessories to your online cart — there are recommended ones for each bike model and size. Bonus? They ship free when ordered with a bike.
Pay with a credit card or use Affirm financing to spread out payments. If you happen to live in central Texas, we'll assemble the bike for you, and you can pick it up at our warehouse in Austin.
Receive a confirmation email and a delivery estimate. At that point, if you have any questions, woom's Customer Experience team is delighted to help.
Unbox your woom bike when it arrives, and follow the provided assembly instructions. The simple and easy assembly process can be a Magic Moment for gift-givers!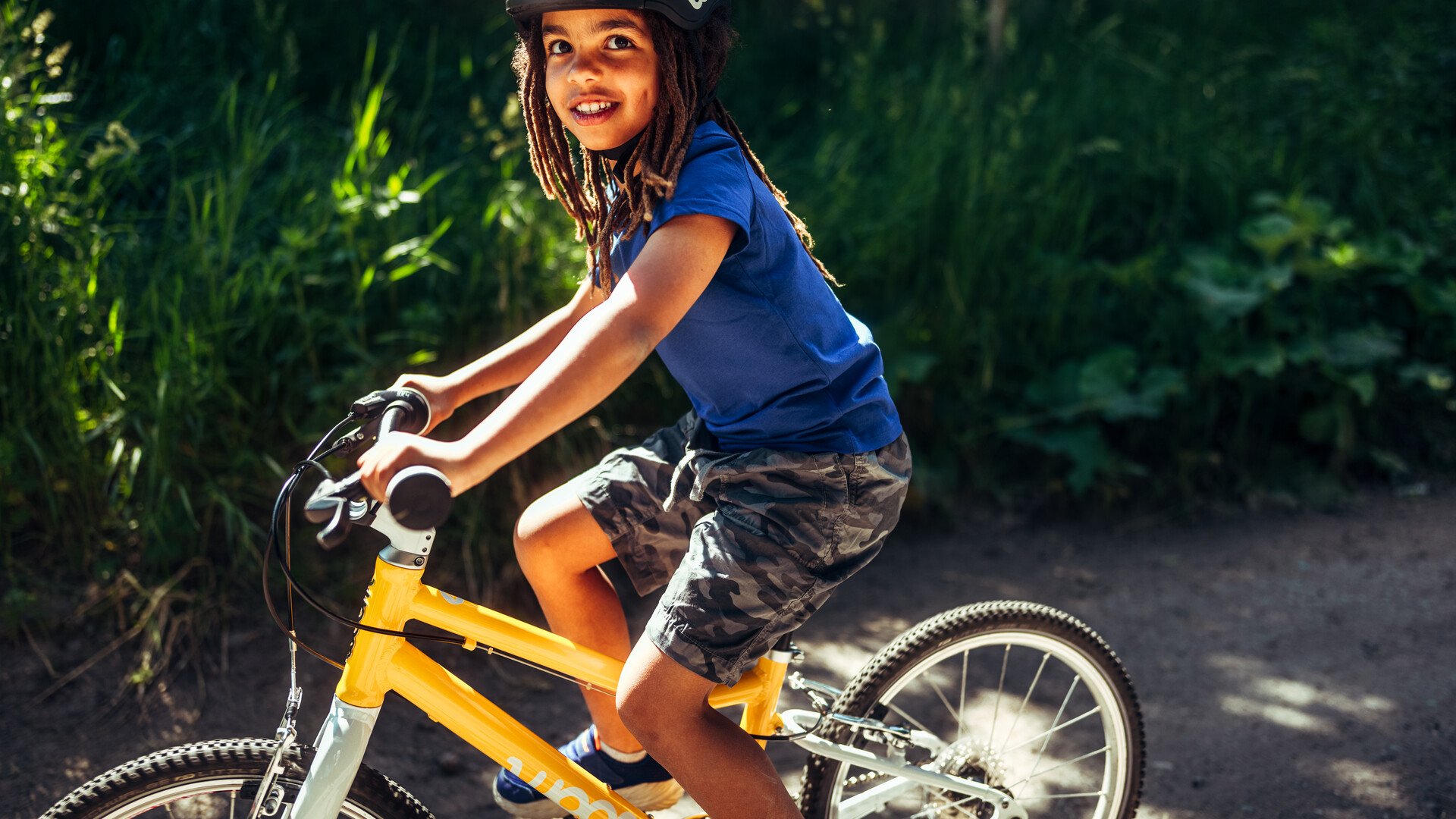 Is your Rider ready for an upgrade? We make that easy, too!
As much as you wish your Rider would stay little forever, there will come a day when they need a bigger woom. And this is just one more way that woom bikes are a true investment. Many families save their old woom for younger siblings, neighbors, or friends.
Because woom bikes are built to last, you can easily hand them down or resell them for most of what you originally paid too! Many woom families will sell their kiddos' old bikes on other platforms and recoup an average of 75% on their initial investment, even after years of use. Because woom bikes are built to last, you can easily hand them down or resell them for most of what you originally paid too! Many woom families will sell their kiddos' old bikes on other platforms and recoup an average of 75% on their initial investment, even after years of use.
woomster Robert Sutherland, who discovered woom for his son long before joining our team, kept his son's old woom 2 in the garage for three years before his next kiddo was ready for it. And when the time came, it was still as good as new! This means your kiddo's woom bike can be the ultimate gift not only for them but also for another young Rider.
If you don't want to hold onto a bike for others, you can join our upCYCLING program and gain back 40% of the original purchase price when you purchase the next size model. We'll even throw in free shipping and provide the box for you to send back your woom, helping your child grow into that next bike with no hiccups.
From sharing or selling your older woom to other Riders through upCYCLING, the value of a woom extends even after your kiddo has outgrown it!
We're here to help throughout your entire woom journey.
Whether you're considering buying a woom bike, you just purchased a brand new woom bike, or have bought a second-hand woom years ago, our team would love to hear from you. From navigating the online purchasing journey to in-depth assembly guidance or bike troubleshooting tips further down the road, our Customer Experience team is committed to your child enjoying their woom bike for years to come.
Bikes are complex machines with many moving parts, and sometimes it may be unclear what is amiss when an issue arises. Fear not, because our Customer Experience team offers virtual consultations both for current customers and prospective customers who want to learn more about a bike before buying.


Looking to take the edge off holiday spending?
We're happy to help you make your woom investment with financing through our partners at Affirm. With APR as low as 0%, you can spread the cost of your little one's new bike over multiple installments. Affirm offers three-month, six-month, 12-month, or 18-month payment plans, making it a flexible choice.
Using Affirm financing is easy. At check out, just select Affirm as a payment option. From there, you'll enter a few pieces of information and receive a real-time decision based on eligibility. Once eligibility is confirmed, customers can select the payment schedule that works best for them and their budget and are ready to roll!