Products
What Is upCYCLING?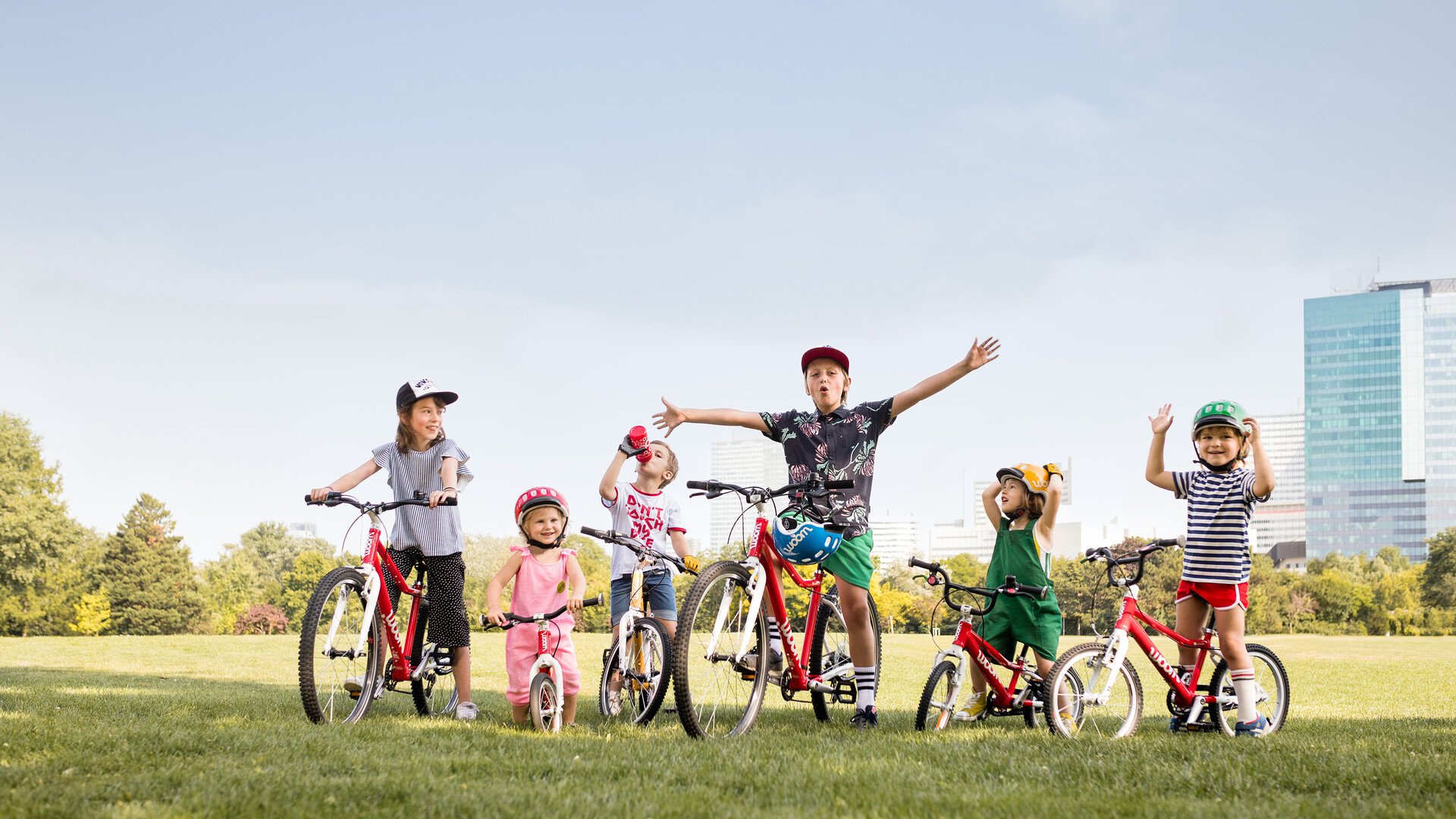 We believe that a love for bike riding starts with a great bike—and part of what makes a bike so great is that it properly fits your kiddo. Though you can adjust the seat or handlebars all you like, children generally outgrow a bike at the two-year mark (hello, growth spurts!), and then are in need of a larger bike. We understand that bike purchases are a big deal. That's why we offer upCYCLING Memberships—an affordable way to size up when your child outgrows their bike.
An upCYCLING Membership
Plain and simple, our upCYCLING Program allows you to swap out the bike your child has outgrown for a brand new woom. By becoming a member, your child will always have a bike that fits their growing needs.
What you need to know
An upCYCLING Membership starts with a one-time $59 fee. After that, you'll receive 40% of your bike's original cost back—whether that's two years after buying, or sooner than that. meaning you can do this every two years or whenever needed. Each time, your child will receive a bike that's one size up. We pay for shipping and provide a box to send it back in too!

When you begin to notice your child is in need of a bigger bike, simply purchase a new bike from us or join the waitlist if your bike is not yet available to order. After that, you're eligible to initiate an upCYCLING return. For a full rundown on the rules and regulations (including how to pack up your used but well-loved woom), check out our upCYCLING FAQ page.
More than a new bike
Not only does upCYCLING lessen the monetary load that accompanies buying a new bike, it's a sustainable way to size up. Our bikes are designed to last far beyond that two-year mark. While many parents choose to hand down their woom to a younger family member, upCYCLING is another option that keeps your woom moving and grooving on sidewalks and streets everywhere.
Where does my old woom go?
Last but surely not least—you may be wondering where your old woom will go. All bikes we receive through the upCYCLE Program are thoroughly inspected and quality-checked by our bike technicians. If any repairs are needed, we make them! Your tried and true woom will then be given a second life. Whether that means donating your bike to a family in need through our #woomgives initiatives, donating through an organization focused on bicycle access such as Ghisallo, or reselling to another family at a discounted price, your bike won't be going to waste. Either way, there will be one more possibly small, but mighty bike owner ready to take on the world. Through upCYCLING, customers like you are helping us live out our mission of getting young ones to love bike riding.
Ready to join us as we upCYCLE?
If you're ready to join in on our upCYCLING movement, here's a handy link to purchase your membership. If you'd like to inquire about a Certified Pre-Owned bike, please fill out this contact form.
If you have more questions about upCYCLING or anything woom related, we're right here! Try our live chat option in the bottom corner of the page or contact us here.