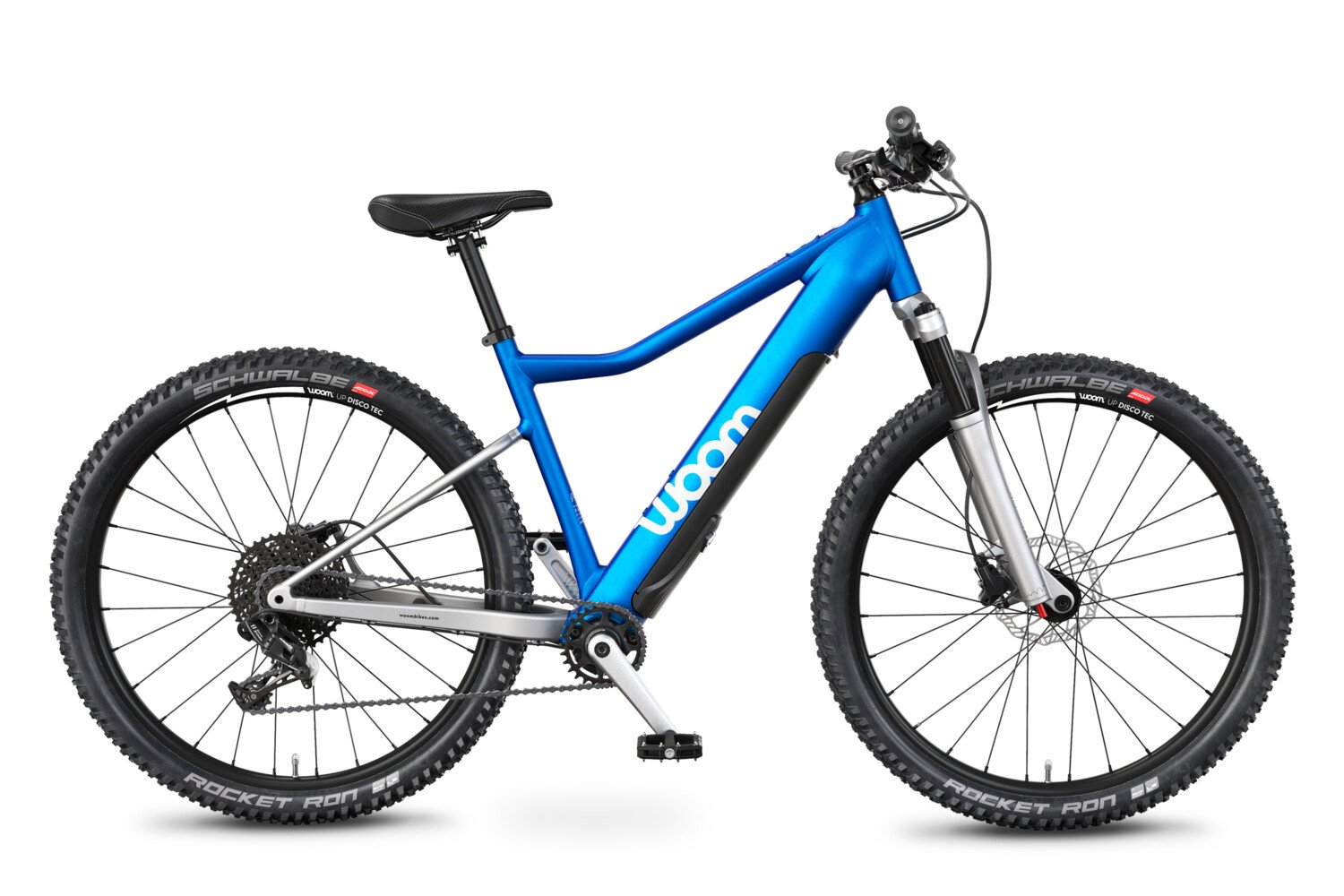 UP
CYBER MONDAY
UP 6 is $3599.10 (save $399.90)
Top features:
FAZUA E-motor, Disc Brakes, Suspension Fork
---
---
Get ready to supercharge mountain biking as you know it!
Whether tackling gravel, commuting to school, shredding the trails, or reaching far-flung peaks, the woom UP turns every ride into an adventure.
The woom UP 6 is a well-rounded, dynamic electric mountain bike intended for kids aged 10 and up. With cadence and torque sensors built into the motor, the woom UP 6 provides for a smooth, natural ride, while enabling your Rider to go further.
Created with children in mind, the bike features kid-specific geometry and enhanced safety features. For instance, at speeds upwards of 12mph, the motor-assist automatically switches off and allows the Rider to use their own pedal power to go faster.
With great power comes great responsibility. As a new e-bike owner, woom has a few recommendations prior to your first ride. We advise checking your state and local laws on e-bikes, always wearing a helmet, wearing high-vis clothing and having bike lights, and being mindful when mounting and dismounting since e-bikes are heavier than traditional bikes. To find out more information on the legality of e-bikes in your location, check out our blog on the topic.