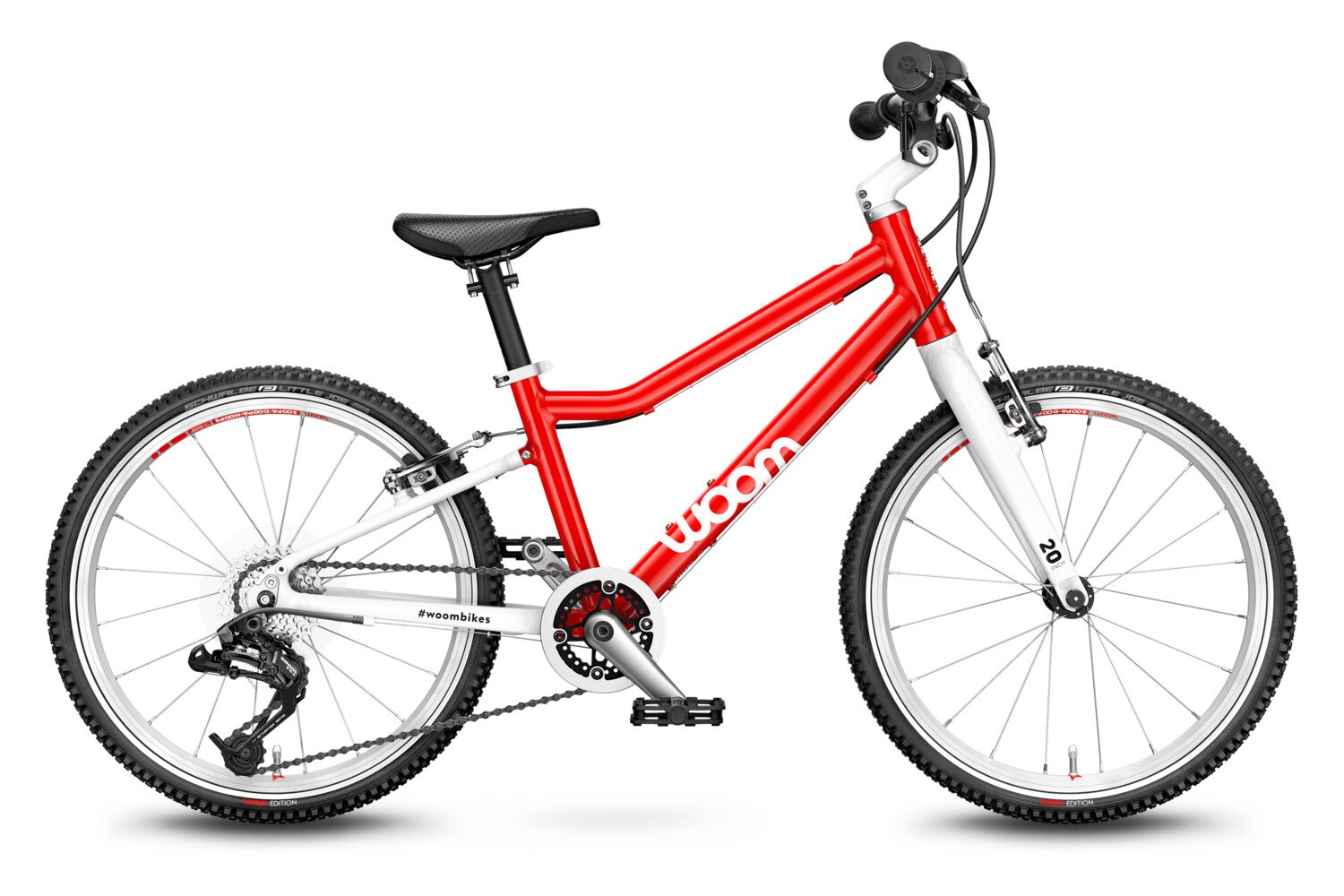 An innovative and ultralight 20" children's bike with 8 gears designed for all-round use by children aged 6 years and over.
Out of stock
Gear it up!
The woom 4 introduces children aged six years to the world of gear-shifting. The bike's eight speeds in combination with the easy-to-operate twist shifter expand the bike's range of use and increase the child's mobility. Whether they want to ride their bikes into the woods or up hills – the new-found freedom of gears make longer adventures on two wheels child's play.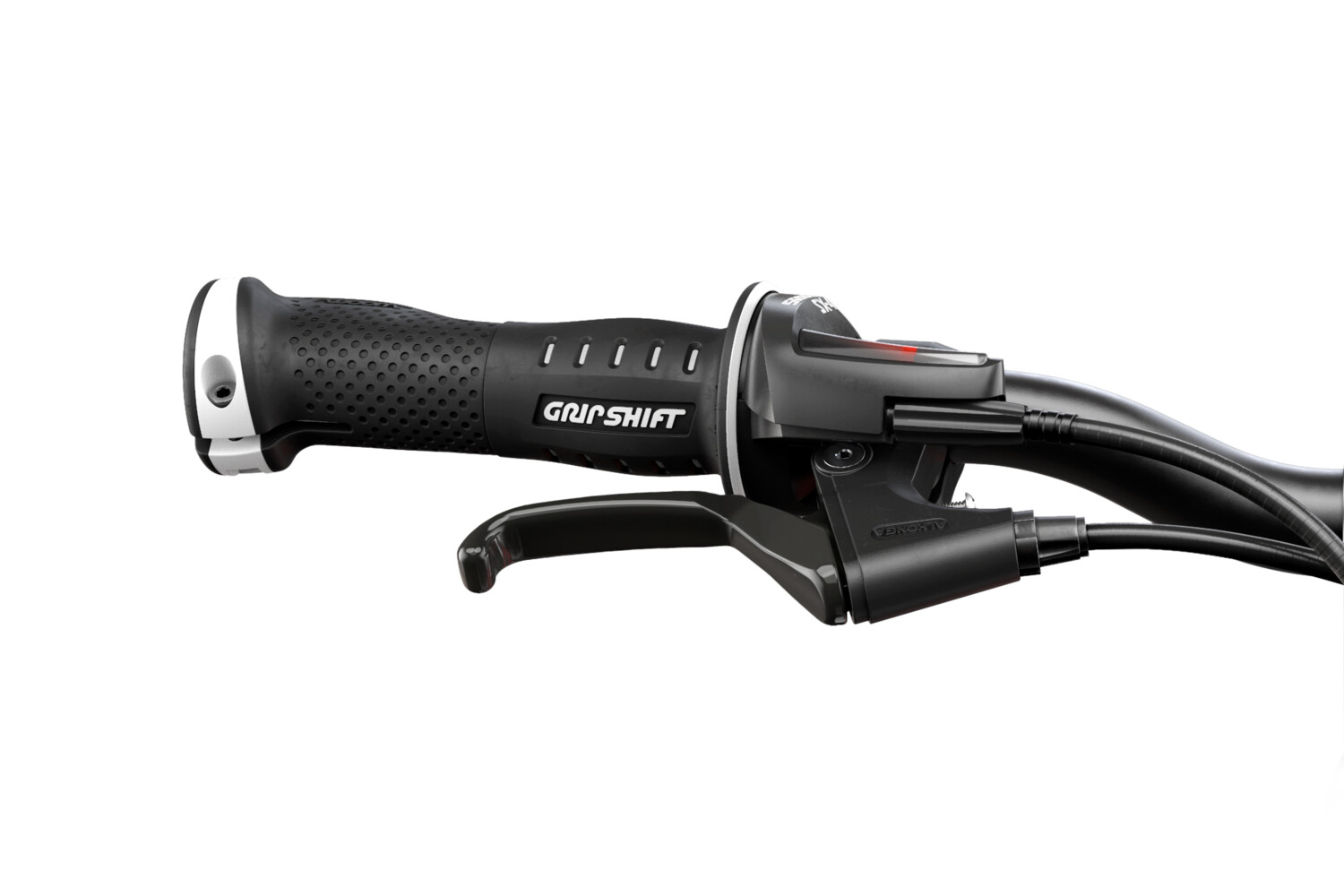 Safety-Focused Brakes
With climbing big hills come big descents. The woom 4 comes with independently operated front and rear V-brakes to ensure that whether your Rider is bombing down that big hill they conquered or making their first forays off the pavement, they can always control the bike safely. The two V-Brakes are easy to operate thanks to their ergonomically adapted brake levers with reach adjustability.
woom Crank
The crank length and distance between the pedals are ergonomically adapted to fit children's bodies. This results in an optimum stance and very natural movements. And thanks to the chain guard those days of getting your pant leg caught are over!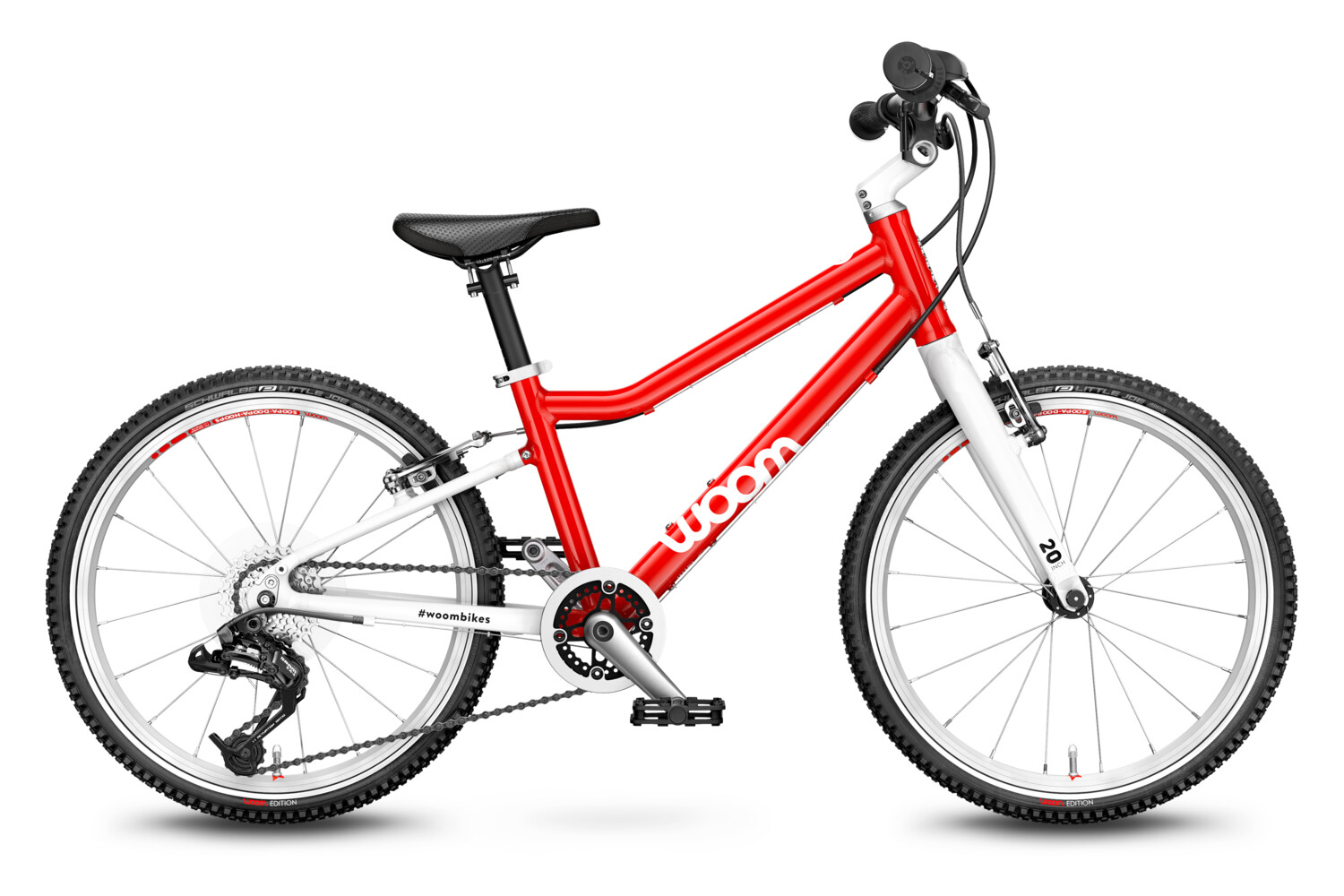 Lightweight Aluminum Frame
Geometrically designed for kids six and up and forged of sturdy superlight aluminum, the frame is the heart of the bike. The low standover makes getting on and off the bike easy. The light weight means your Rider can go further, faster, and higher than ever before.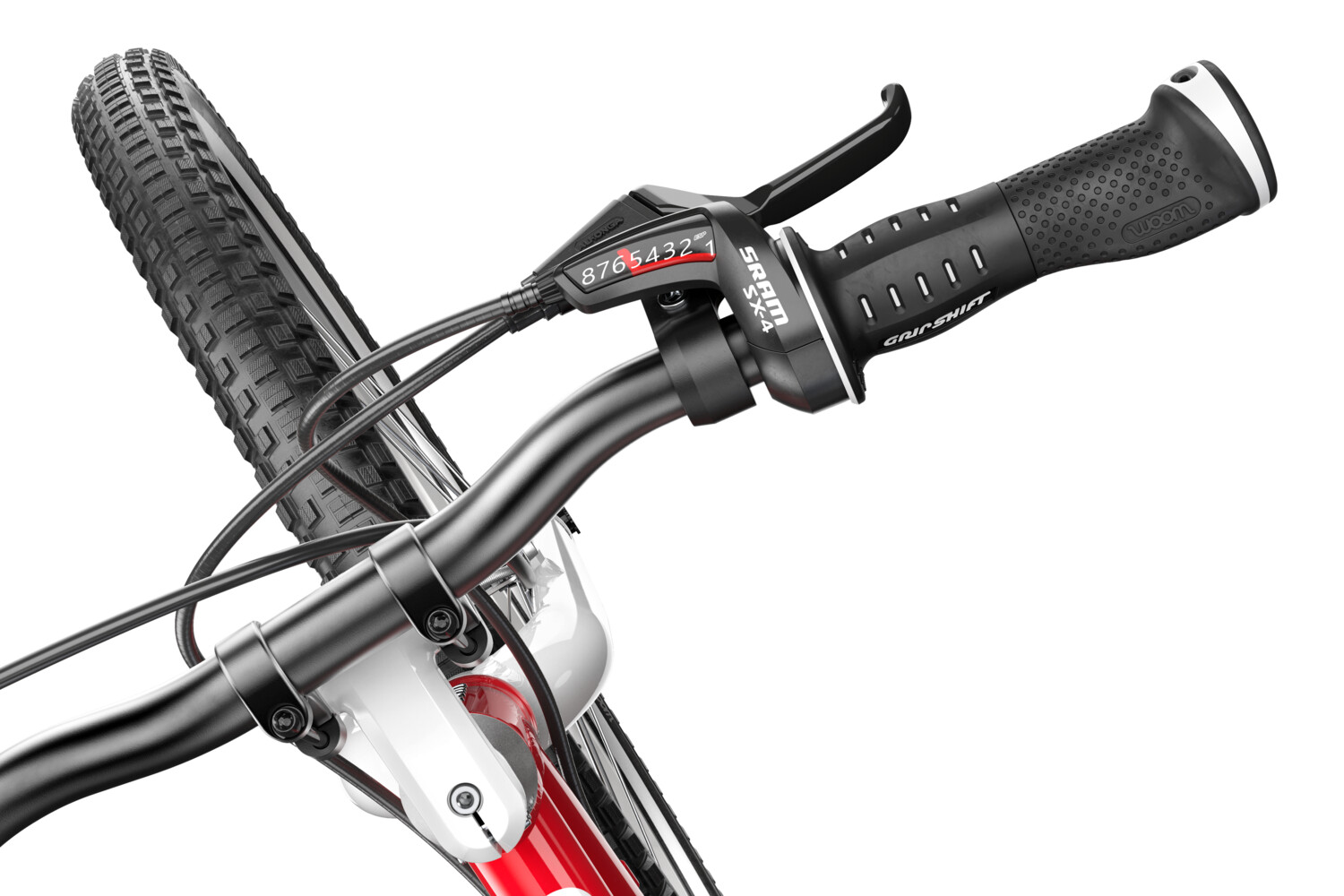 Easy-to-Use Gearing
As your child moves up from a single-speed to a geared bike, they will shift into a new level of biking. The woom 4's eight-speed gearing in combination with the easy-to-operate twist shifter allows any Rider to conquer the biggest hill in their neighborhood. A narrow-wide chainring ensures minimal chain slippage, provides more control, and will have your Rider confidently cruising down the block.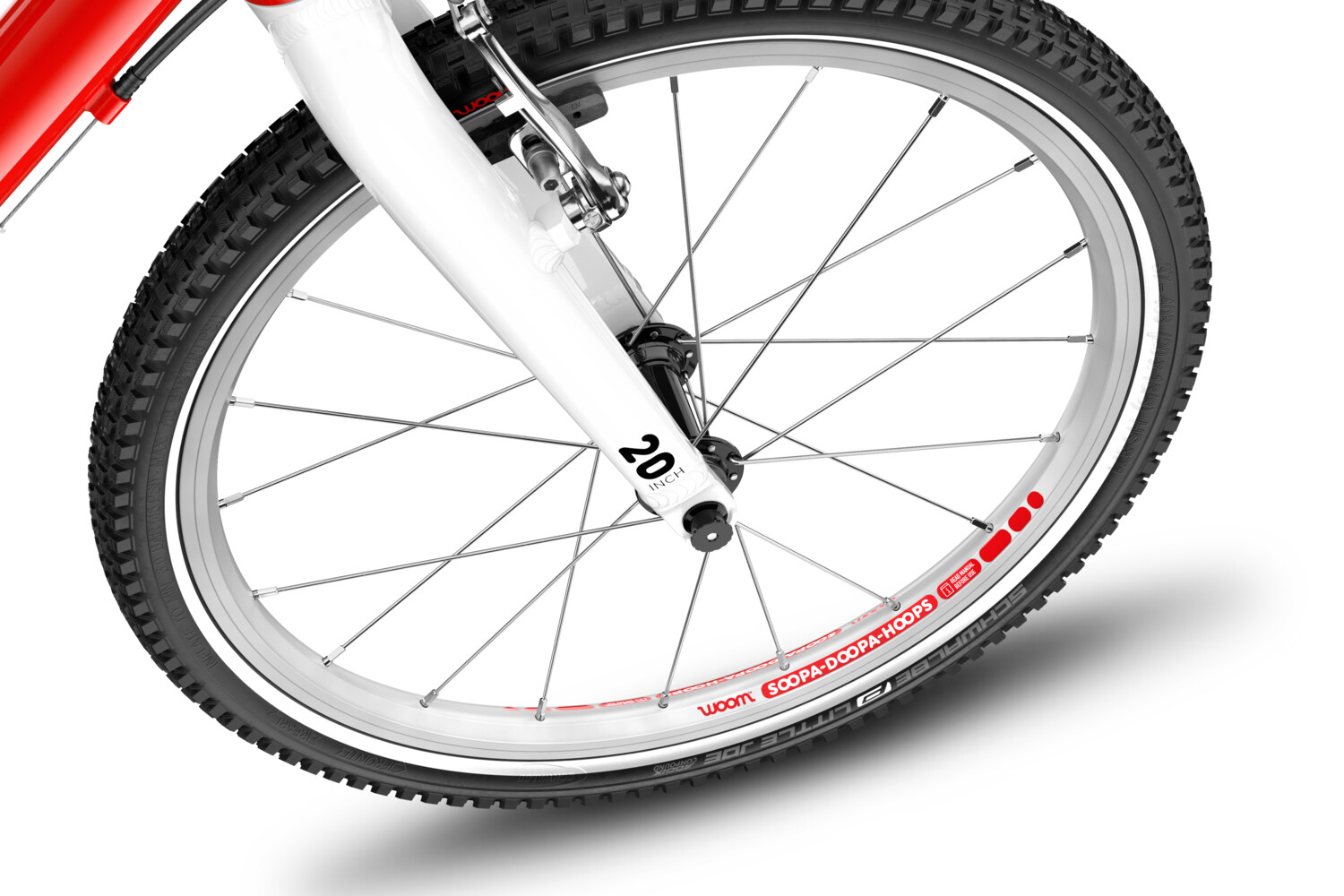 Tailor-Made Wheels
The woom SOOPA DOOPA HOOPS are specially designed for the child-specific geometry on the woom 4 and feature our smooth, frictionless hubs and double-walled rims. The rims come with a 20 stainless steel spoke design to offer a perfect balance of strength and lightweight.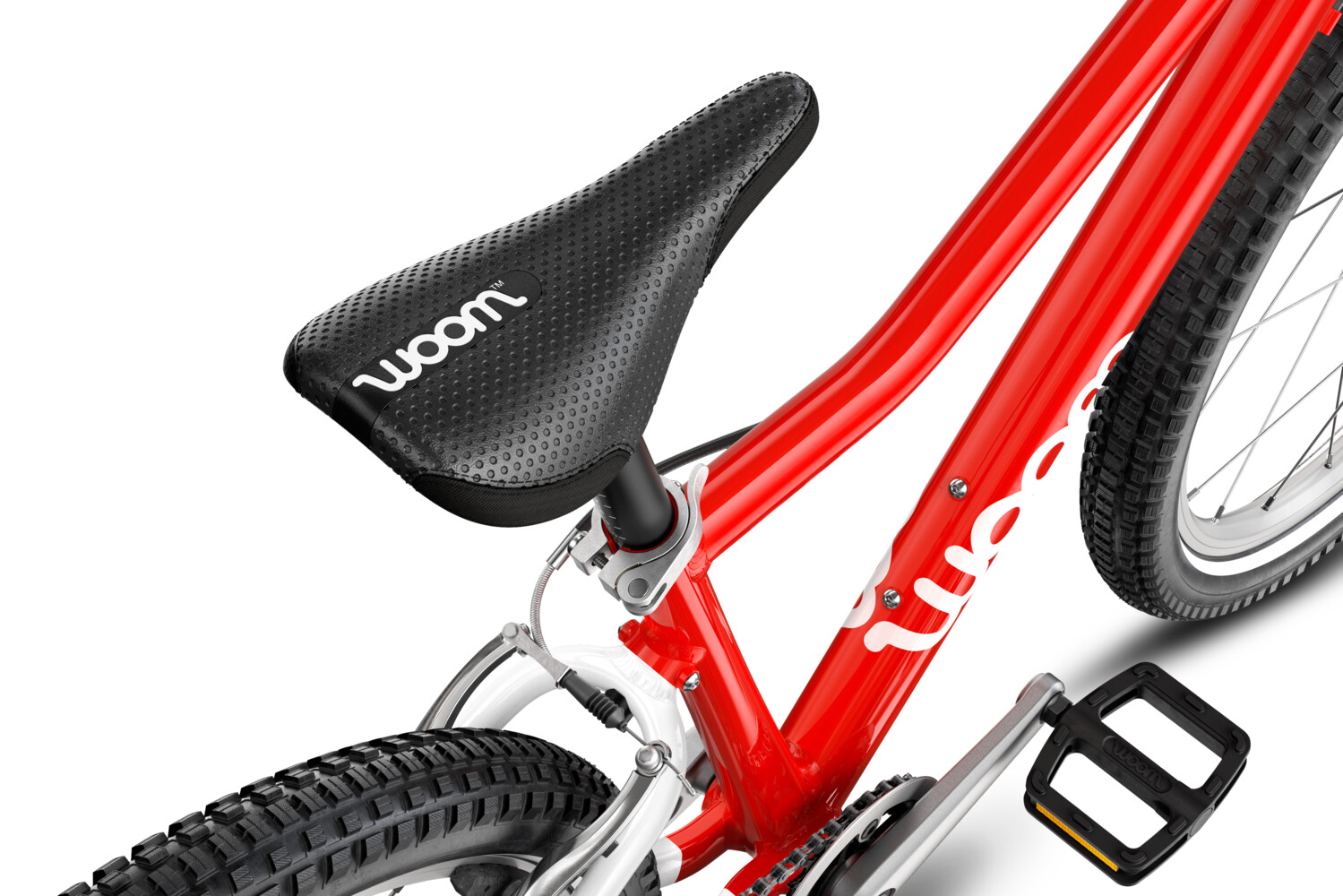 Ergonomic Contact Points
Comfort is very important to the riding experience, and that's why the contact points on our bike are made specifically for kids. Our saddle is designed to accommodate the anatomy and the biomechanics of growing Riders. Our grips are ergonomically designed for kids' hands. The pedals are durable, reflective, and slip-resistant.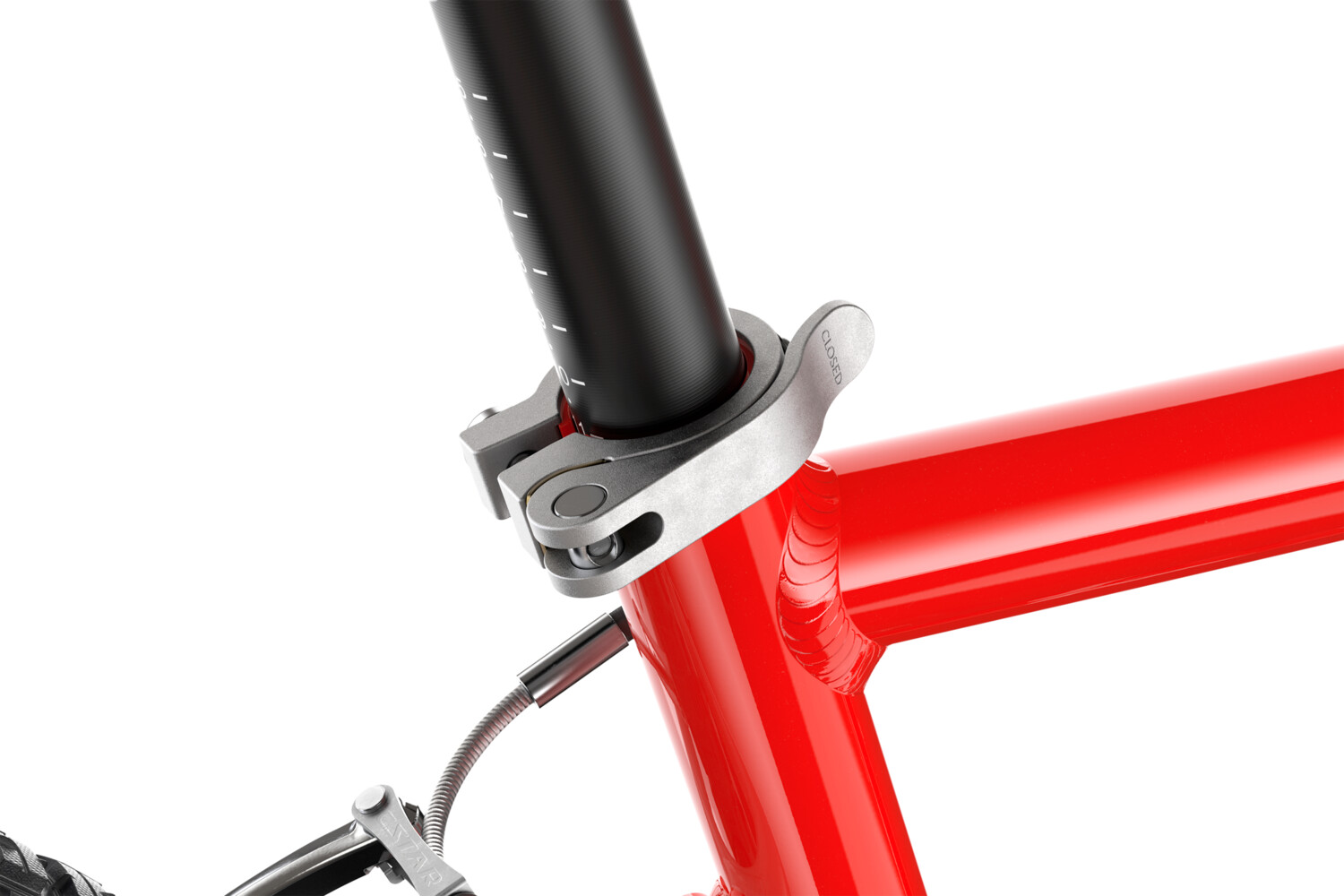 Quick-Release Seatpost Clamp
The quick-release seatpost clamp offers a simple, quick and tool-free way to adjust the saddle height. It's even easy enough to be operated by children. On your pedals, ready, go!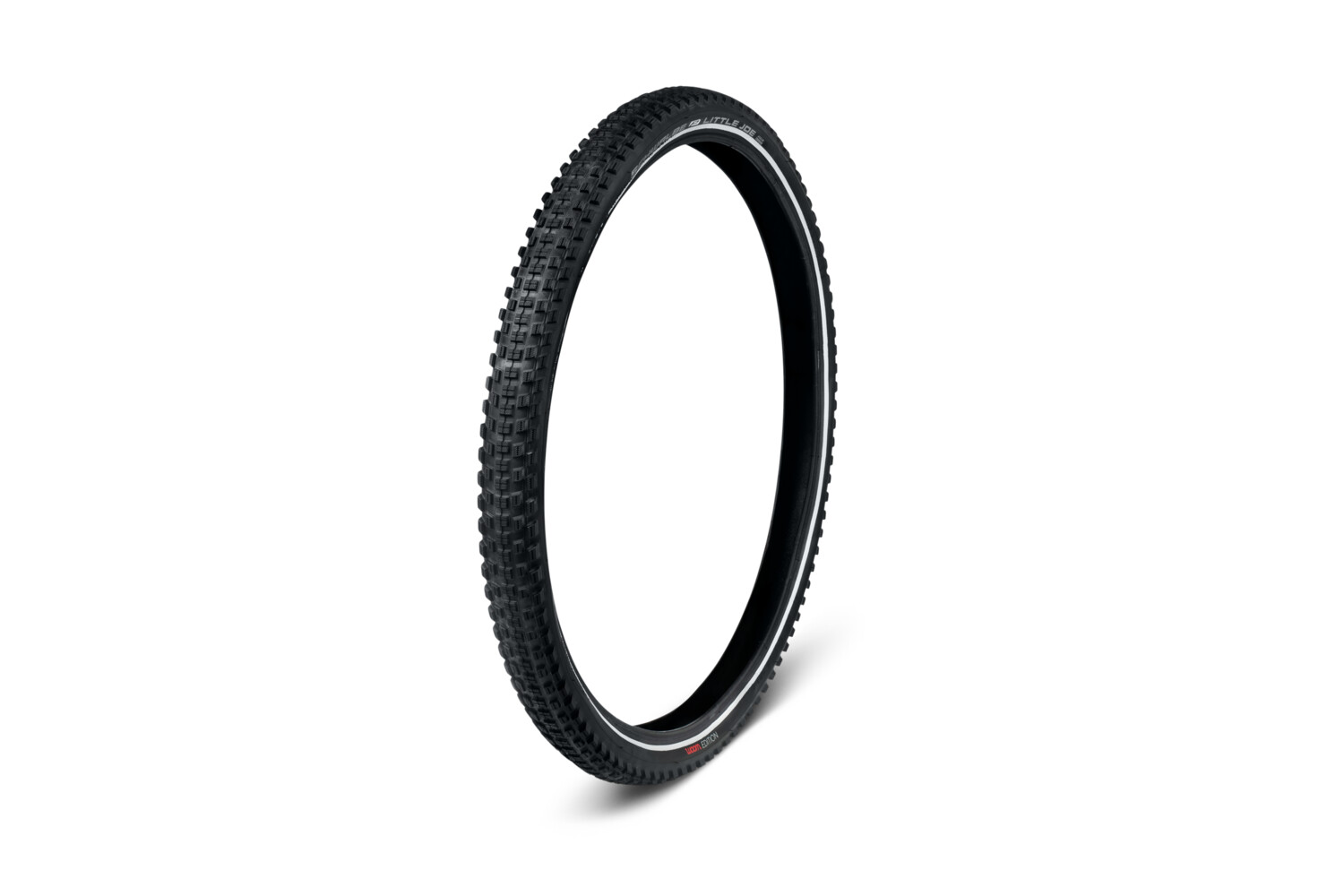 High-Quality Tires
The high-quality Schwalbe Little Joe tires provide plenty of traction and durability. The 20" diameter, 1.4″ width tires allow your Rider to traverse both pavement and dirt with plenty of control. The reflective sidewalls of the tires give them further visibility on darker rides.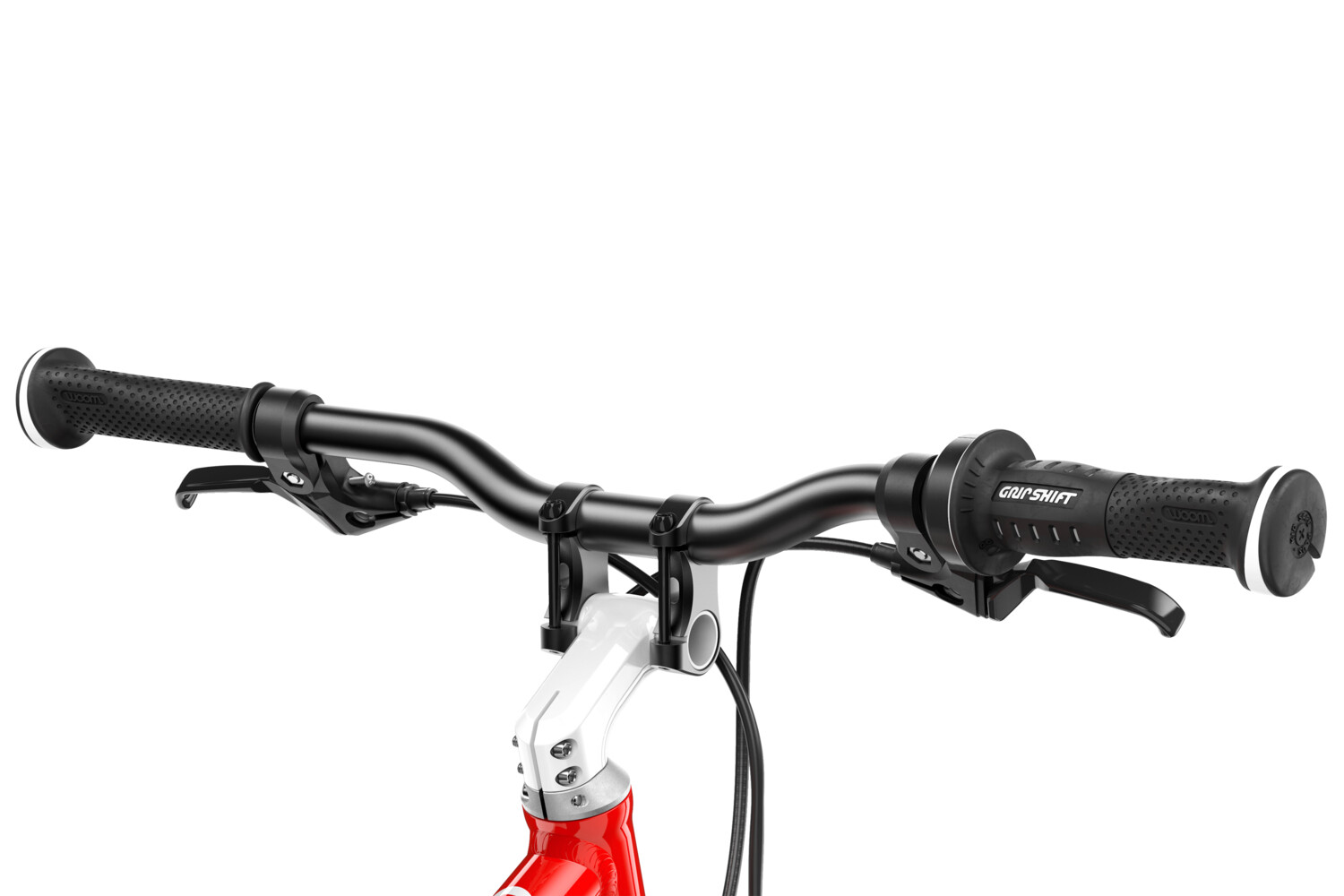 Adjustable Vario Stem
Kids grow fast and need a bike that adapts to them. The Vario stem is constructed of lightweight forged aluminum, making it quickly and easily adjustable. Our Vario stem allows your Rider to optimize their riding position as they become taller. By extending the reach of the handlebars, the life of the bike is also extended.
Time to Assemble!
In this video, you'll find comprehensive instructions on assembling your woom 4.
You can find more information in our service and help area.