How to Tune Up Your Bike at Home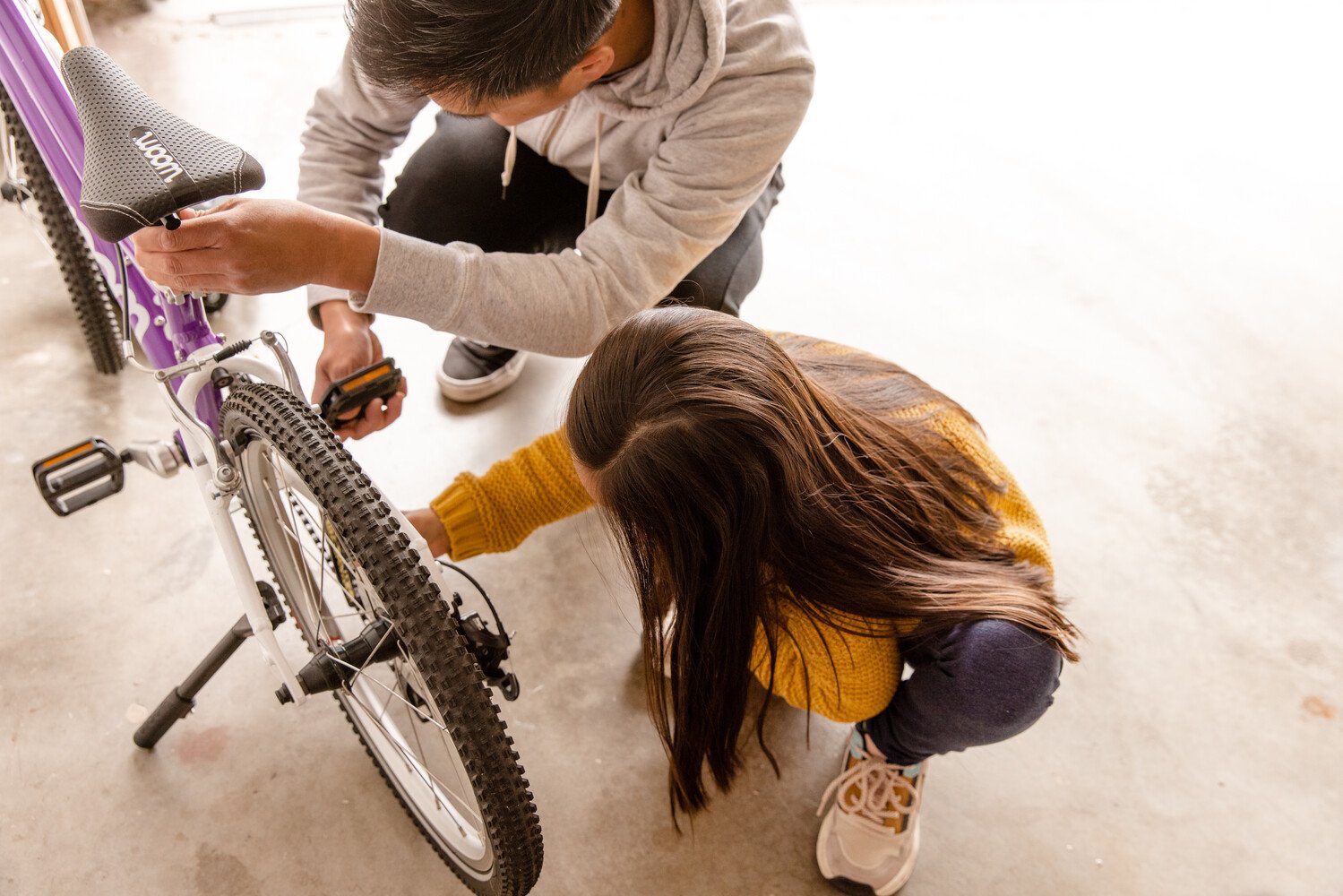 If your woom bike has been hibernating in the garage – or if it just arrived – it is time for a quick bike tune-up. Kids grow fast, and all bikes require regular bike maintenance to work properly. To ensure your bike (well, your kid's bike) runs smoothly, we've compiled a list of tips to set up, adjust, and maintain your woom bike.
Dialing in the Fit
You'll want to adjust the "fit" of your child's bike for their safety, comfort, and performance. A quick test ride around the block can immediately reveal if you need to make any changes for a growing Rider. Getting the bike set up for your kid is the easiest and one of the most crucial parts of a proper bike tune-up.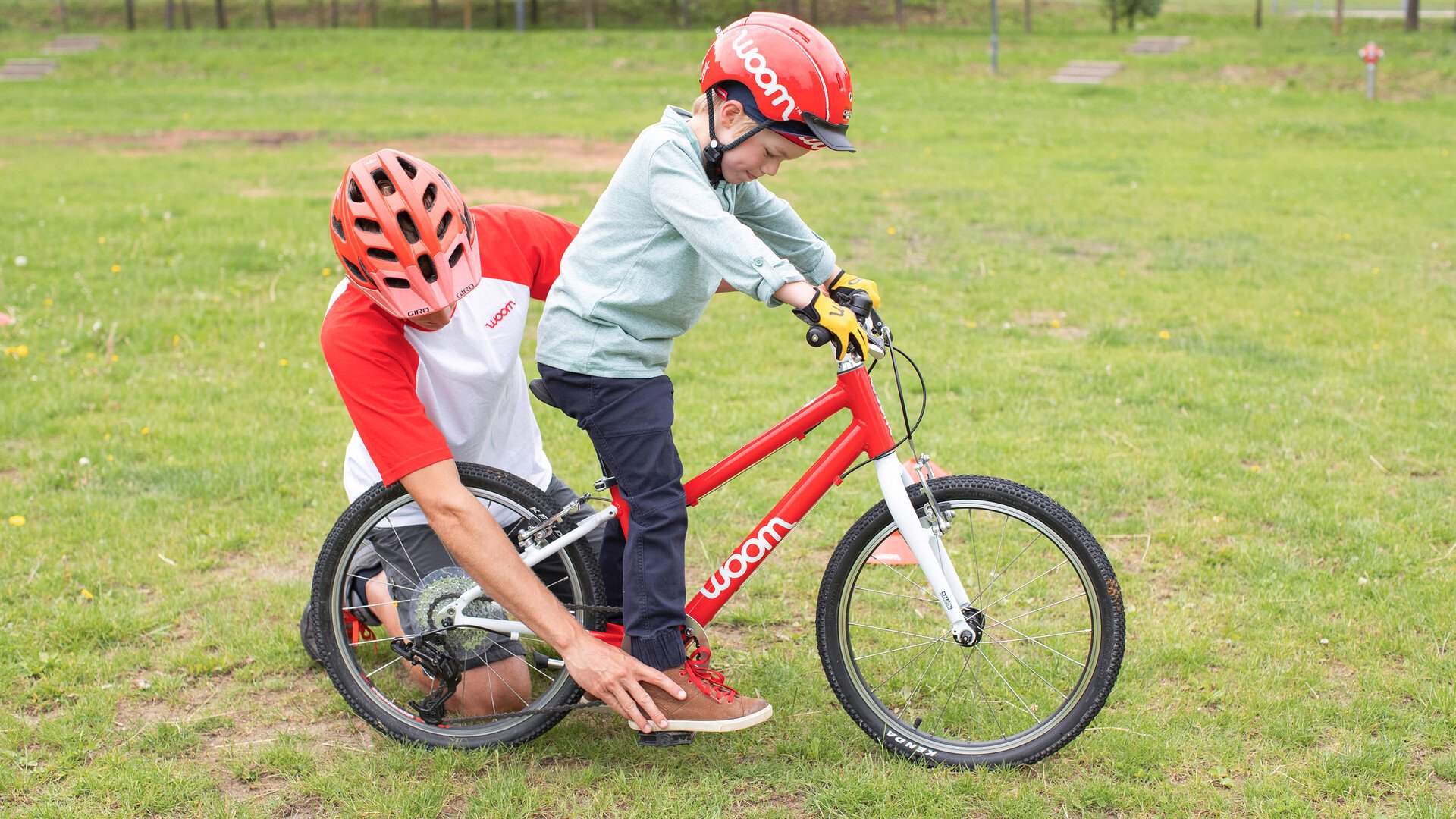 ABCD Check
A quick bike tune-up at home can be as easy as ABCD! Before every ride, give your child's bike (and your own bike) a quick "ABCD" check—AIR, BRAKES, CHAIN, DROP TEST.
Tires - What to Do About Flats
Getting a flat tire is inevitable somewhere down the road, but with an ounce of prevention, it will be a rare event. The good news is that most "flat tires" don't require a new tire – just a new tube. Before we cover how to replace a flat tube, here are a few pointers on how to avoid flats in the first place.
Preventing Flats Before They Occur:
When you're already doing a quick "ABCD" bike tune-up, pay special attention to the tires — both the pressure and the surface of the tire itself. Periodically check that your child's tires aren't worn out and smooth (a good sign is that there's ample tread), and also, check that there's no debris stuck in the tire, like small pieces of gravel or glass. Be sure to keep a bike pump handy and inflate tires to the proper pressure before riding. And, of course, if you spot broken glass or other debris, instruct your child to avoid riding in that area.
If your tire is flat at the start of a ride, the tube may have fallen victim to a slow leak and need replacement. However, if it's been a long time since you used the bike, you might just need to reinflate the tires. An easy way to check is to inflate the tire and leave it overnight, and if it doesn't feel softer in the morning, roll on!
Occasionally you'll have the bad luck of running over a nail or sharp object that pokes far enough through the tire to make a hole in the tube inside. A puncture can cause a tire to slowly go flat (even long after your bike is back in the garage), or it can deflate the tire immediately with a loud "whooooosh." Other times there's no sudden noise or dramatic result, just the "thwap thwap thwap" of a flat and floppy tire on the pavement. You'll most likely need to patch or replace the damaged tube rather than replace the tire itself.
Determine the Cause of the Flat:
When you have a puncture, you'll want to start by determining what caused the hole if you can. If there's a small piece of glass still stuck in the tire, for example, replacing the tube without removing it will mean you'll likely have another flat quickly. Also, check the tire's condition; if the puncture has caused significant damage or if the tire's surface is old and worn, replace the tire and the tube. For an in-depth examination of causes, solutions, and preventative measures, check out our blog, "Tires, Tubes, Flats: Everything You Need to Know!".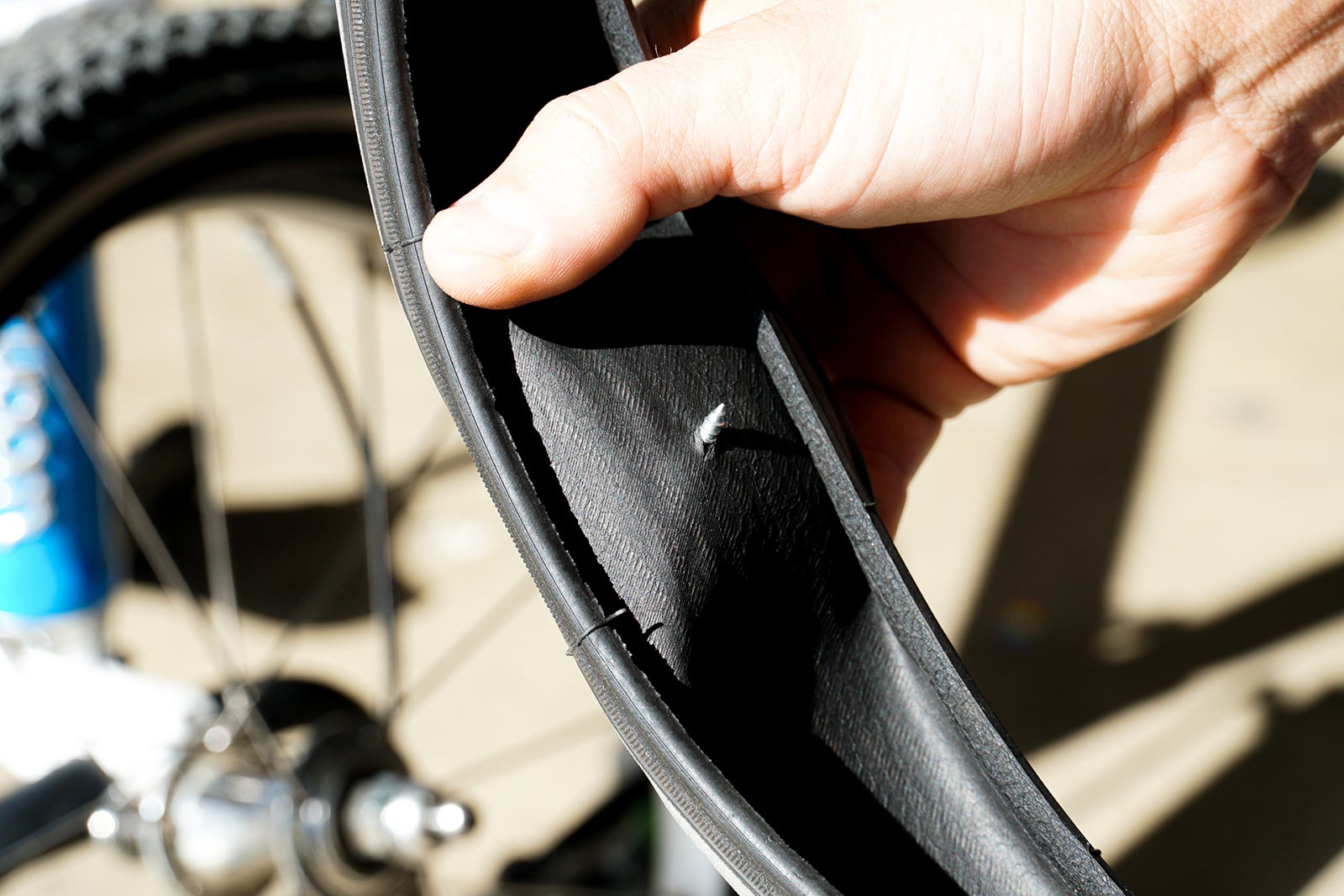 Replacing the Tube:
To replace a tube, first, remove the wheel from the bike and then remove the tire from the wheel using tire levers or your hands. Next, remove the old tube, see if you can determine where the puncture occurred, and remove any remaining debris. Replace with a new tube of the appropriate size (tube sizes are labeled by wheel diameter), and inflate the tube slightly. Putting a little bit of air into it with a pump makes fitting it into the tire easier. Lay the tube inside the tire, work the tire back onto the rim using the tire levers or your hands, and inflate the tire. Getting the last section of tire bead over the rim can be difficult — we have found that most bike shops are happy to assist if you get stuck trying to fix it on your own! For video tutorials on fixing flats and links to replacement products, check out our FAQ page on fixing flats.
Many cyclists carry a "flat kit" on their rides. A saddlebag attaches to the bike's seat post and typically includes a spare tube, tire levers, and a frame pump (or inflator and CO2 cartridge). This dedicated bag "living" on your bike allows you to easily change a flat tire wherever it occurs to avoid getting stranded.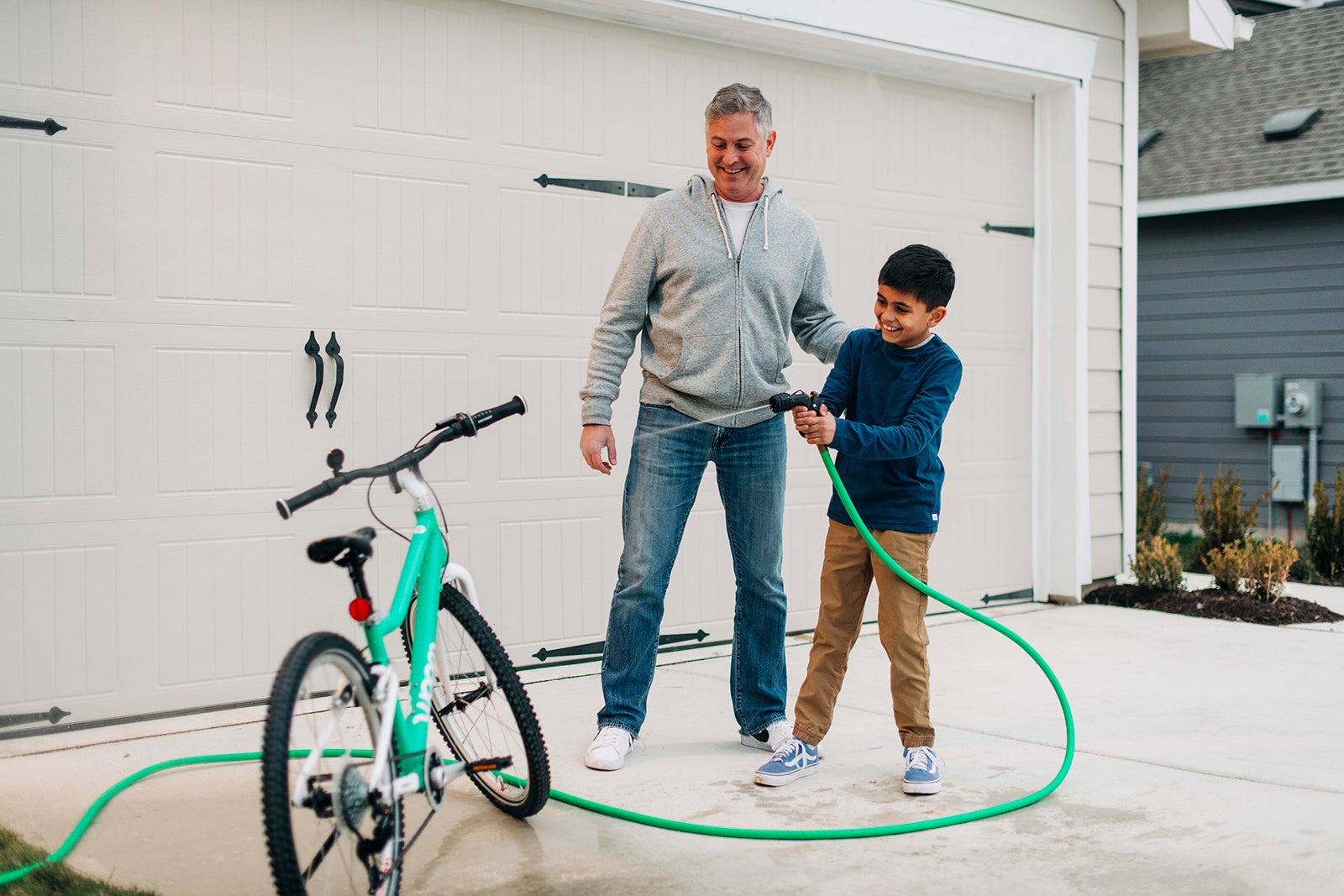 Cleaning Your Bike
After your child is set up and riding, we recommend regularly washing your bike. It will help keep it in good working order and make its components last much longer. Check out our "How to Clean Your Bike" article, where we have outlined a simple process that can be used for washing almost any bike — just be sure not to directly spray down your rear derailleur!
Bike Maintenance Must-haves
Having a few handy bicycle tools at your home can save visits to the bike shop and keep your kiddo rolling: