Bike-life
3 Signs Your Kiddo Is Ready For A Pedal Bike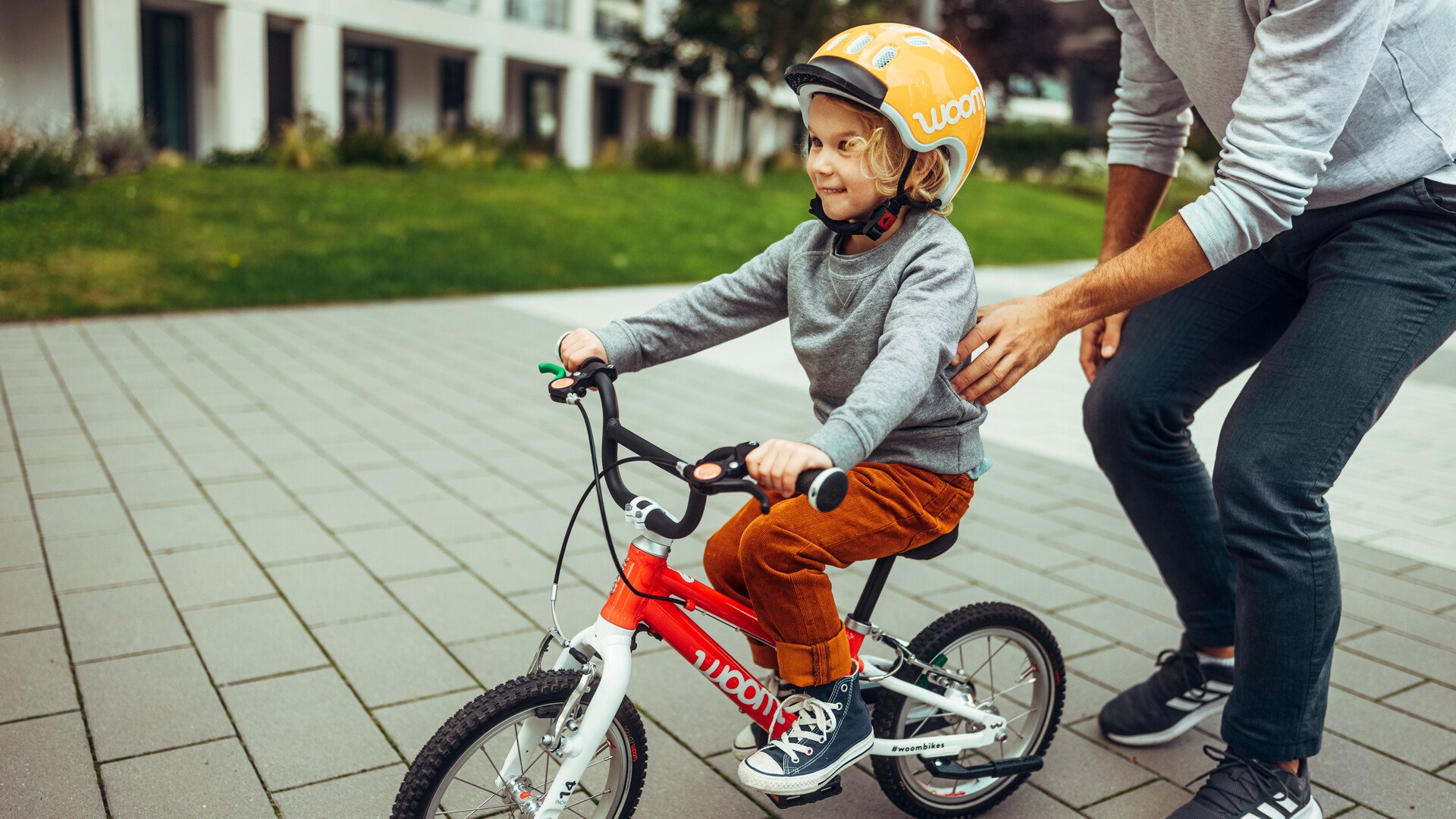 We're not putting the pedals on pause—we're putting them into motion! Balance bikes are essential for learning the ins and outs of basic cycling skills, but what happens when your child is giving off signals that they're ready to take on new challenges? Pedal bikes to the rescue!
The woom 2 and the woom 3 are the first pedal bikes in our lineup. They have a whole slew of features that make them the perfect first pedal bike for any Rider ready to take on new adventures. But how do you know when your Rider is ready to size up?
Telltale Signs Your Rider Is Ready
1. They've mastered the biking basics
Balance bikes provide developmental opportunities to master the basics that you won't find on bikes with training wheels. If your kiddo is balancing, steering, turning, and stopping your Rider may be ready for a pedal bike.
2. They don't fit comfortably on their balance bike anymore
The woom 1 is designed for children 31" - 40" in height. The woom 1 PLUS is designed for young cyclists 37" - 43" in height. If your child no longer falls within these height ranges, they likely won't be in the right riding position. This can cause discomfort, and discomfort can lead to frustration—it can even lead to discouragement, making your Rider not want to saddle up.
3. They're asking for a pedal bike
It's no secret that kids are influenced by their friends. Have you been spotting other kiddos around the neighborhood on pedal bikes? Even if you haven't, it's likely your young one has. Kids have an eye for things like that. If your Rider has mastered biking basics, has outgrown their bike size-wise, and is asking for a pedal bike, they'll likely be a-ok making that transition.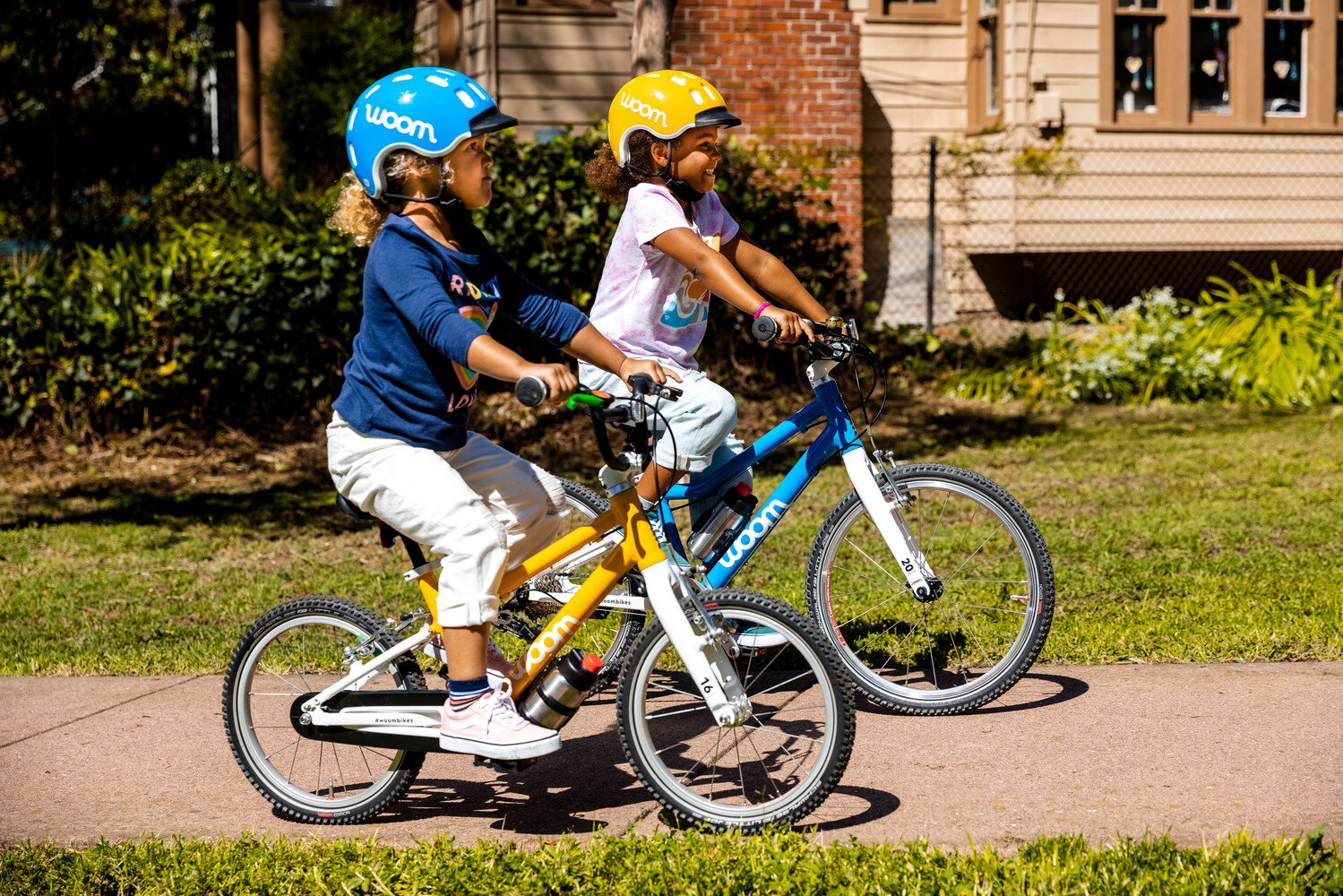 Why the woom 2 and woom 3 are the Best Options on the Block
The woom 2 and the woom 3 are both outfitted with our signature features: They're superlight, designed for kiddos' smaller anatomy, and are available in five fun colors, and they also boast their own unique features.
The additional features that the woom 2 and woom 3 have are steering limiters and the innovative (color-coded!) braking systems. The steering limiter (which is also featured on the woom 1 and the woom 1 plus), is designed to prevent accidental overturning. The innovative braking system (also featured on our balance bikes) features a color-coded green brake on the right side to help your young Rider easily differentiate between the two brakes.
Bonus: If you opt for the woom 2, there's an upgrade you can make for your Rider when they're ready. As legally required for bikes this size, a coaster hub brake is what comes pre-installed. We offer a woom 2 FREEWHEEL Kit, that will allow your kiddo to freely back pedal without engaging the brake. This also allows your child to experience less pedal resistance. Installing this kit is completely legal and something many parents choose to do when their child is ready for it. Freewheels accompany all woom bikes starting with the woom 3, so installing this wheel kit early on will help familiarize your child with their future woom bike.
Which Do You Choose?
Choosing the color is tricky, choosing the correct model is easy! We have a comprehensive guide on choosing the right size bike for your enthusiastic young one. It includes how to measure and more. We also have a bike finder tool on the homepage which is a quick and easy way to estimate which size is right. And as always, if your Rider falls between two sizes or you have questions, you can reach out to our team of experts!
Transitioning to a pedal bike is a huge milestone!
Ready to help your little one put the pedals to the pavement?