Press releases
Celebrating 10 Years of Magic Moments at woom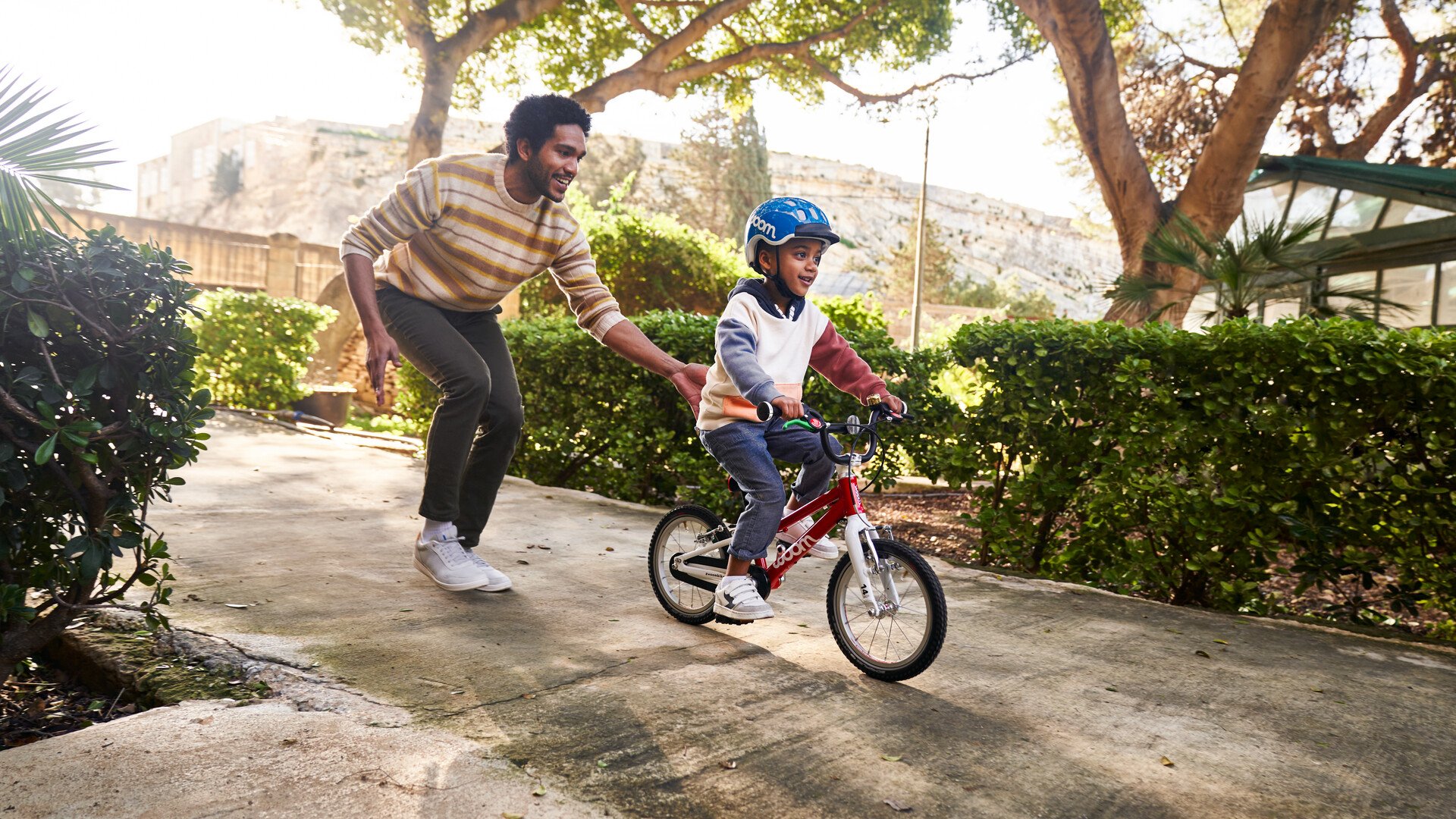 woom is celebrating its tenth business birthday, having gone from start-up to scale-up in just a decade
The company will be kicking off its anniversary celebrations at Cycling World in Düsseldorf
A woom ORIGINAL special edition and a new version of the woom OFF and woom OFF AIR mountain bikes will be revealed for the first time at the event in Düsseldorf
There's plenty more to look forward to in this anniversary year, including the woom birthday party and special design exhibition at the Museum of Applied Arts (MAK) in Vienna
Düsseldorf/Klosterneuburg, 10 March 2023: woom is celebrating its ten years in business by launching a woom ORIGINAL special edition. The birthday bike – and its smart paintwork – will be revealed for the first time at the international bike show Cycling World in Düsseldorf. The manufacturer of bikes for children and teenagers has plenty more in store for 2023, including a new version of the woom OFF and woom OFF AIR mountain bikes and a special exhibition and birthday party at the acclaimed Museum of Applied Arts in Vienna. True to the woom values, the slogan for all the anniversary celebrations is '10 Years of Magic Moments'.
The woom success story started a decade ago, when two bike-loving fathers – industrial designer Christian Bezdeka and marketing specialist Marcus Ihlenfeld – were trying to find the perfect bike for their own children. Having had no luck, they decided to take matters into their own hands and design a bike themselves. They started up their own business in a garage in the Währing district of Vienna and set about reinventing the children's bike. With their low weight, timeless design, high-quality components and child-specific geometry, woom bikes set new standards for premium children's bikes. It only took a few years for woom to go from a little-known brand to a market leader in Austria. And woom has made a name for itself around the world since then. Children and teenagers are riding about on woom bikes in over 30 countries now – including the USA. In 2022, woom broke its own previous annual sales record by taking over €100 million.
Special edition in anniversary red
woom will be kicking off its anniversary celebrations by exhibiting at Cycling World in Düsseldorf between 10 and 12 March 2023. The international show brings the bike industry together every year to mark the start of the cycling season. This year, woom will be revealing a special edition bike in its signature woom ORIGINAL range, having given its best-selling product a fresh look in sparkling anniversary red. And there'll be another big reveal from woom in Düsseldorf – the new version of the woom OFF and woom OFF AIR. The woom mountain bikes have been upgraded with smart new features and will now come in a second fresh colour alongside black – terra coppa.


10 Years of Magic Moments at woom
"Obviously, we want to build the best children's bikes in the world. But we want more than that. We want to create memorable moments for children and parents to enjoy when they're out cycling together," says woom Co-CEO Mathias Ihlenfeld. "We're passionate about sparking these moments of shared enjoyment, excitement and enthusiasm, which we call Magic Moments. They could be a child's first independent ride or their first mountain bike trail. Or they could happen on the daily school or nursery run or on a multi-day cycling adventure."
2023 is set to be an anniversary year packed with Magic Moments for woom too, with a birthday party planned for May at the Columned Main Hall at the Museum of Applied Arts in Vienna. The acclaimed museum will also be hosting a special woom bikes exhibition as part of its 'Focus on Collecting' series. Having won countless design awards, the products are going to be exhibited as a prime example of entrepreneurial spirit and visionary industrial design with a focus on sustainability. The exhibition will be running between 24 May and 6 August 2023 in the MAK Design Collection.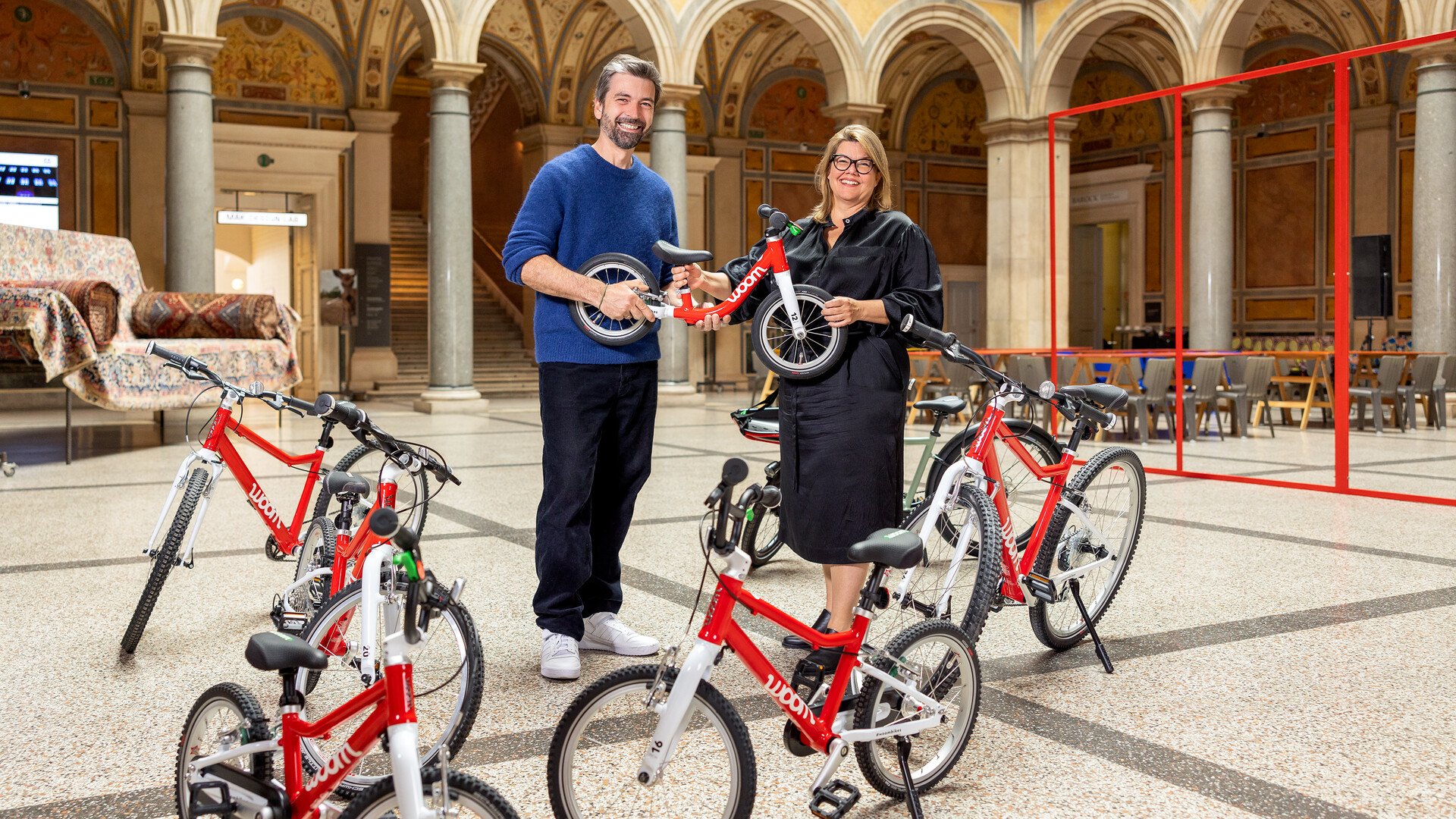 woom stays on track for growth in its anniversary year
In just one decade, woom has gone from a start-up founded in a garage to an international scale-up. And the company's growth shows no sign of stopping.
"After a record year in 2022, when we took over €100 million for the first time ever and welcomed the Jebsen Group on board as a new strategic partner, we've set ourselves some ambitious goals for our birthday year," says Co-CEO Paul Fattinger. "We're preparing to launch in Denmark, Sweden and the Netherlands. We're expanding our network of dealers in France and strengthening our market position in the USA. The driving force behind all of our plans is ongoing development across all areas of the business. Innovation has always been and continues to be one of the keys to our success, after all."
Are you interested in finding out more about the early days or future plans at woom? The woom founders and management team are available for interviews.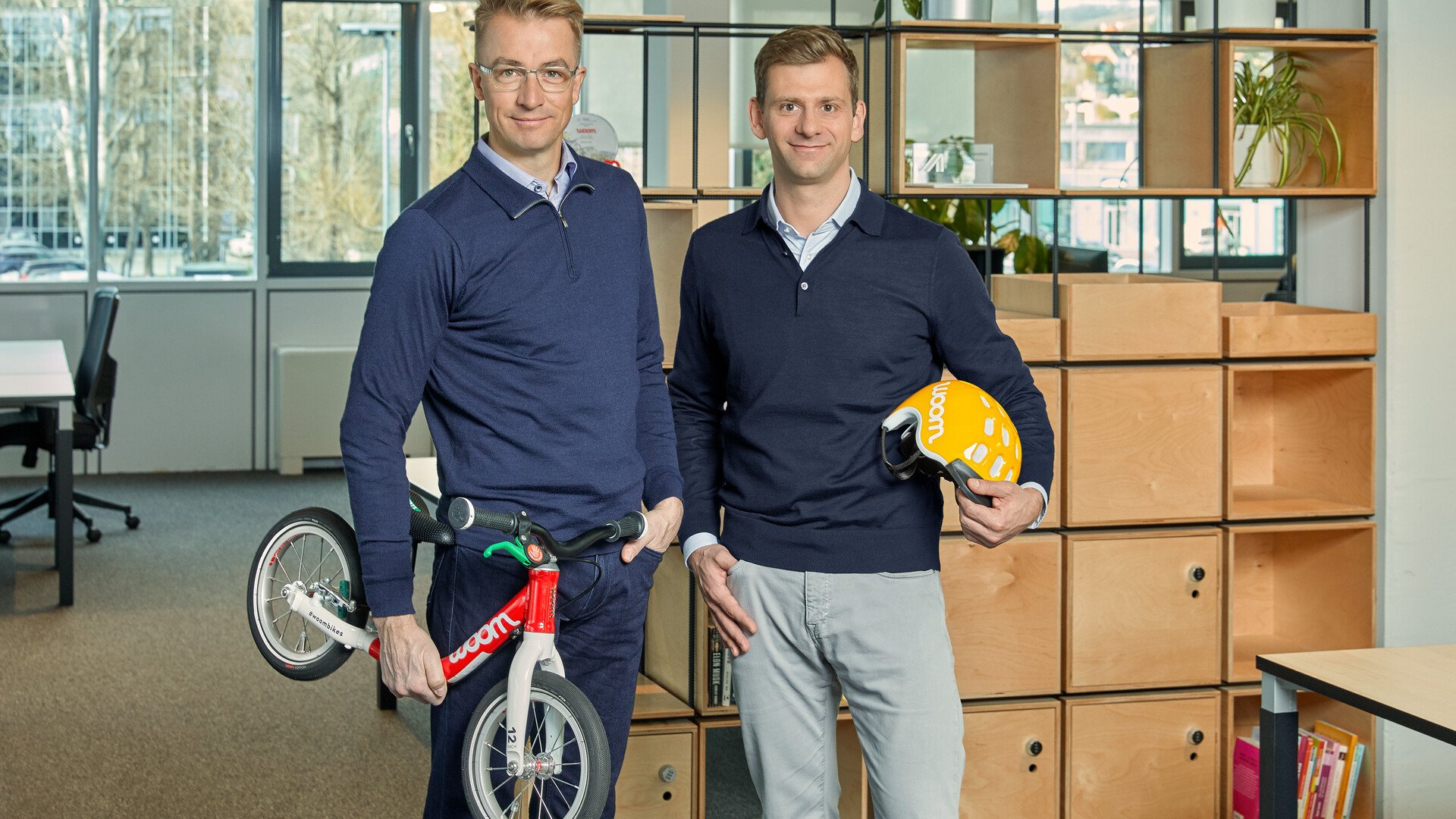 woom Co-CEO Paul Fattinger (on the right) on the company's future plans and market position, development potential, internationalisation, sustainability and recycling
woom Co-CEO Mathias Ihlenfeld (on the left) on products, design, innovation and founding woom USA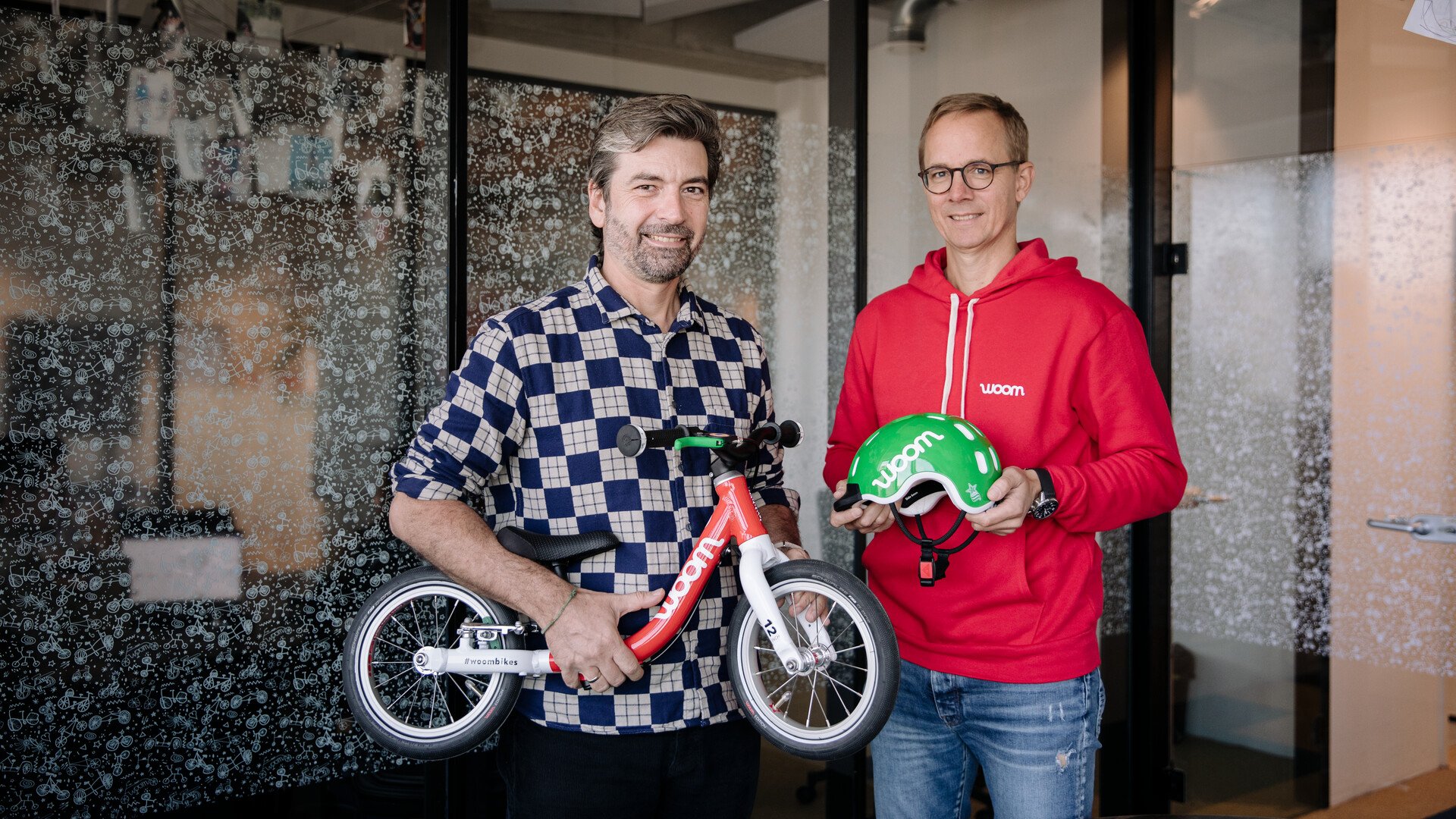 woom founders Christian Bezdeka and Marcus Ihlenfeld on the early years, starting the company in a garage, initial challenges, first milestones, their current role at woom and future prospects for woom
woom: Photos

Download link, copyright woom GmbH
Please note: These images may only be used in conjunction with media coverage about woom. Thank you!
Milestones and highlights from the first ten years
2013 - Christian Bezdeka and Marcus Ihlenfeld start woom in a garage in Vienna. What makes woom bikes special is that they weigh as much as 40% less than standard children's bikes. And every detail is meticulously designed to meet the specific needs of children. The word quickly gets out that woom bikes ride better. 287 woom bikes are sold during the first year in business.
2014 - Marcus' brother Mathias takes woom bikes over to North America and founds woom USA.
2015 - The company relocates to a rented warehouse and office complex in Klosterneuburg. Almost 5,000 bikes are sold this year.
2016 - woom bikes are now available in ten countries and the company showcases its products at Eurobike, the biggest trade fair in the bike industry.
2018 - woom achieves award success, winning the German Design Award Gold, the Eurobike Award, the iF Design Award and the Good Design Award. Customers show their appreciation for the premium quality of woom bikes too, snapping up 80,000 of them this year.
2019 - woom launches its first mountain bike – the woom OFF. The public is also introduced to the woom UP, the company's first e-mountain bike.
2020 - woom takes on its first investors, when a group of investors led by venture capital group Bregal Unternehmenskapital, Runtastic founder Florian Gschwandtner and entrepreneur Stefan Kalteis acquires nearly a third of the company's shares. With its strategic investment, woom has its sights set on advancing internationalisation and digitalisation.
2021 - onewoom: woom combines its European and US operations to become a single company.
2021 - The 500,000th woom bike rolls off the production line and is
put on display at the Vienna Museum of Science and Technology. Keep reading...
2022 - The founders of woom step back from day-to-day operations. woom USA founder Mathias Ihlenfeld, Paul Fattinger and Martin Bartmann take the reins as the new woom management team.
2022 - The woom NOW is launched and the new urban lifestyle bike wins several international design awards. Keep reading...
2022 - woom goes MAK: The Museum of Applied Arts in Vienna adds the woom ORIGINAL range and the woom NOW to its Design Collection. Keep reading...
2022 - woom keeps growing and welcomes the Jebsen Group on board as a new investor. The company breaks its own previous annual sales record by taking over €100 million. Keep reading...
About woom
Founded in 2013 by Christian Bezdeka and Marcus Ihlenfeld in a garage in Vienna.
woom has revolutionised children's bikes and set new standards.
woom bikes are superlight and ergonomic, have won multiple awards, and are equipped with numerous features to enhance safety.
Today, woom is a global brand with a presence in more than 30 countries around the globe, above all in Germany, Austria, Switzerland and the USA.
2020: woom welcomes a group of investors on board, with Marcus Ihlenfeld and Christian Bezdeka retaining a two-thirds majority.
2021: woom establishes exclusive Europe-based production for the European market and the 500,000th woom bike rolls off the production line.
2022: Advancing internationalisation: woom expands the dealer network and D2C segment and welcomes the Jebsen Group on board as a new investor.
2023: 10 Years of Magic Moments: woom celebrates its tenth anniversary.
Enquiries & contact:
Belinda Ableitinger, PR Manager
+43-664/888-22-837
[email protected]
https://www.woom.com