Press releases
Fresh capital for further growth: woom onboards Jebsen Group as additional investor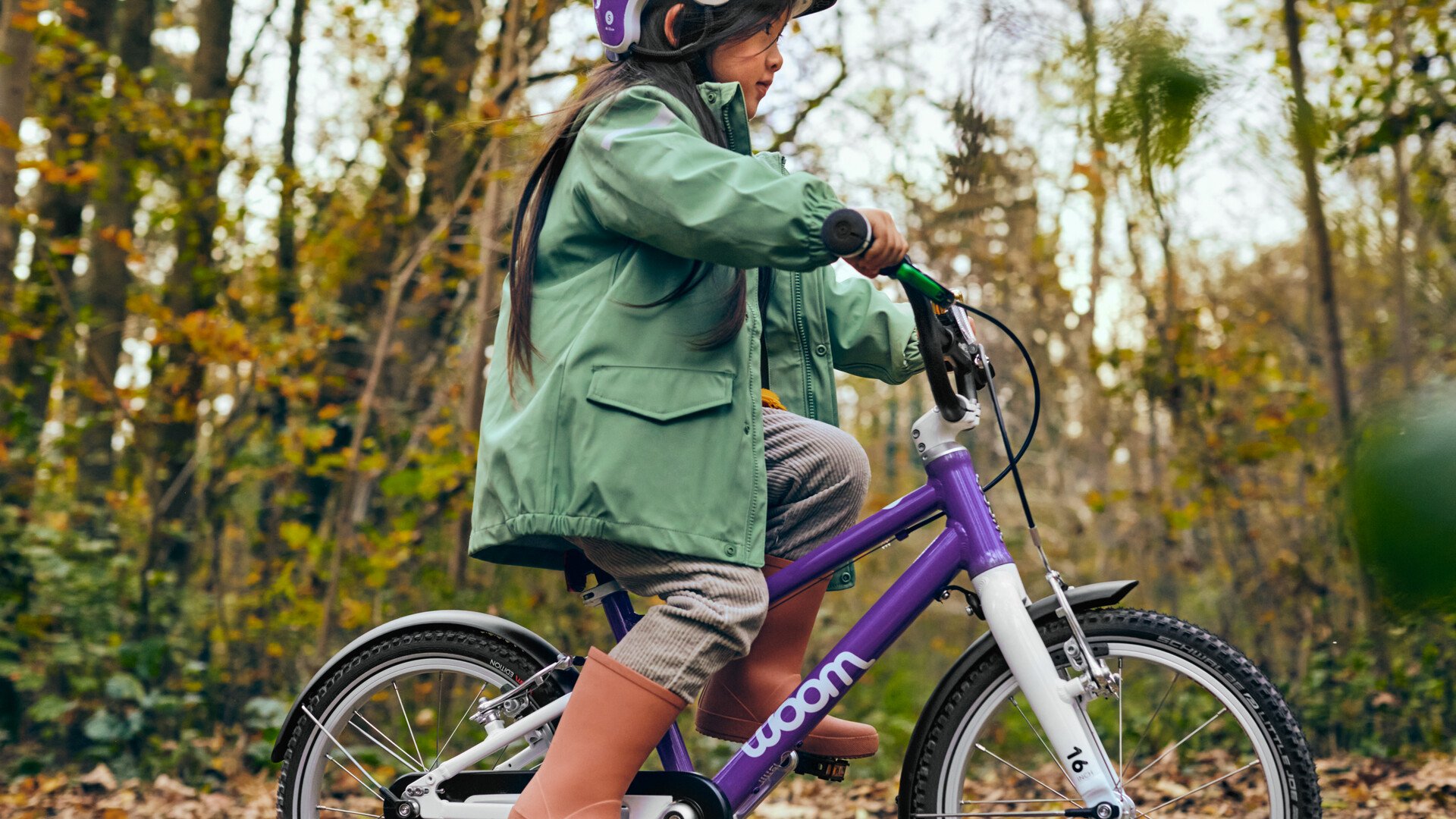 Good news from woom, the international manufacturer of bikes for children and teenagers: At the beginning of 2023, Jebsen Group will be joining the company as a co-investor with a minority share. In addition to the investment from Jebsen, the funds advised by Bregal Unternehmerkapital ("BU"), the existing core investor in woom, will also be increasing their capital commitment. This will allow woom to push its own international expansion plans even further. The transaction is subject to the usual conditions, including approval by the competition authorities.
Klosterneuburg, 27.12.2022: Since its foundation in 2013, woom has recorded steady growth, both locally and internationally – and continues to follow this trajectory. "With the addition of Jebsen Group, we have gained an additional strategic investor whose strong industry knowledge will help us to open up further markets with strong growth potential," says woom Co-CEO Paul Fattinger. The purchase of the shares was signed on 23 December, 2022.
For Jebsen Capital, the investment division of the Jebsen Group, the investment in woom means a further investment in a fast growing premium lifestyle brand. The global company has special know-how in market entries and expansions in the Asian region and thus also represents an important strategic partner for woom. In the future, Jebsen will hold around a 15 percent share in woom.

"With innovative products and unwavering commitment to excellence, woom puts children at the centre of everything the company does," comments Alfons Mensdorff-Pouilly jun., Managing Director of Jebsen Capital and CEO of Jebsen Group. "We have been fans of the brand for a long time, so we are all the more excited to begin our partnership with woom today to bring the joy of cycling to kids worldwide."
woom: From start-up to scale-up

woom, founded in a garage in Vienna, will be celebrating its 10th anniversary in 2023. Over the past ten years, woom has reached an average annual growth rate of around 50 percent. In 2021, the children's bike experts achieved a turnover of 86 million. Besides woom founders Marcus Ihlenfeld and Christian Bezdeka as well as woom USA founder Mathias Ihlenfeld, funds advised by Bregal Unternehmerkapital (BU), and others have invested in woom.
About Jebsen Group/Jebsen Capital

Founded in 1895, Jebsen Group is a leading brand builder and a focused marketing, investment and distribution organisation. A family-owned private company with over 125 years of continuous presence in Greater China, Jebsen is committed to supporting its partners' needs in building market demand, generating sales and connecting customers across the region. Under the master brand of Jebsen, the Group has four core business lines – Motors, Beverage, Consumer and Jebsen Capital. As a strategic co-pilot to entrepreneurs and management teams, Jebsen Group offers a selection of tangible value creation solutions, together with its more than 2,000 employees in the region.
Jebsen Capital is the Jebsen Group's growth equity investment business line and in-house asset manager. Its focus is on investing in category-defining companies that bring new products, services and experiences to the modern consumer. From offices in Hong Kong, Shanghai and Berlin, Jebsen Capital puts its own capital behind entrepreneurs it believes in, which enables it to be a long-term partner, not bound by fund life cycles. Jebsen Capital aims to take significant minority positions in outstanding consumer-focused companies with proven business models and market acceptance. Partnering with Jebsen Capital allows its portfolio companies to harness more than a century of experience in building iconic brands in Greater China.
About Bregal Unternehmerkapital

Bregal Unternehmerkapital ("BU") is a leading family-backed investment firm with offices in Munich and Milan. As a part of a family-owned business that has grown over several generations, the BU funds invest in mid-sized companies based in Germany, Austria, Switzerland, and Northern Italy. With the mission to be the partner of choice for entrepreneurs and family-owned businesses, BU seeks to partner with market leaders and hidden champions with strong management teams and outbreak potential. Since it was founded in 2015, the funds managed by BU have invested over €2.6 billion in more than 90 companies, supporting over 25,000 employees and working in partnership with entrepreneurs and families to develop, internationalise, and digitise their businesses, while helping them generate sustainable value on a responsible basis with the next generation in mind. For more information, please visit www.bregal.de or follow the company on LinkedIn.
About woom
Founded in 2013 by Christian Bezdeka and Marcus Ihlenfeld in a garage in Vienna
woom has revolutionised children's bikes and set new standards.
woom bikes are superlight and ergonomic, have won multiple awards, and are equipped with numerous features to enhance safety.
Today, woom is a global brand with a presence in more than 30 countries around the globe, above all in Germany, Austria, Switzerland and the USA.
2020: woom welcomes a group of investors on board, with Marcus Ihlenfeld and Christian Bezdeka retaining a two-thirds majority.
2021: woom establishes exclusive Europe-based production for the European market and the 500,000th woom bike rolls off the production line.
2022: Further internationalisation and expansion of the dealer network and the D2C segment
2023: 10 years of woom – 10 years of Magic Moments
Questions & Contact:
Matthias Bernold, Head of Communication & PR
Belinda Ableitinger, PR Manager
+43-664/888-22-837
[email protected]
https://www.woom.com