mountain biking
Off-road: How's your mountain bike knowledge? – Part 1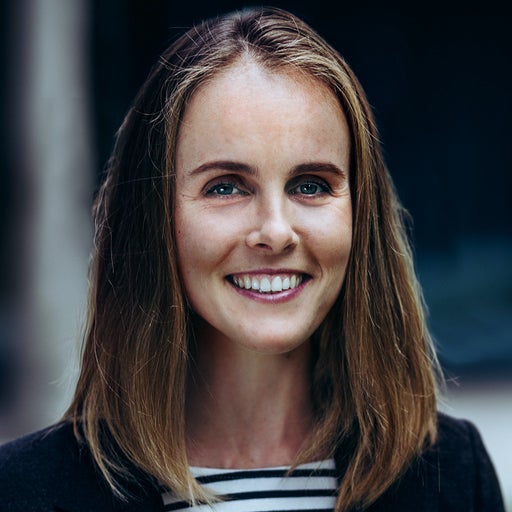 Sarah Schwarz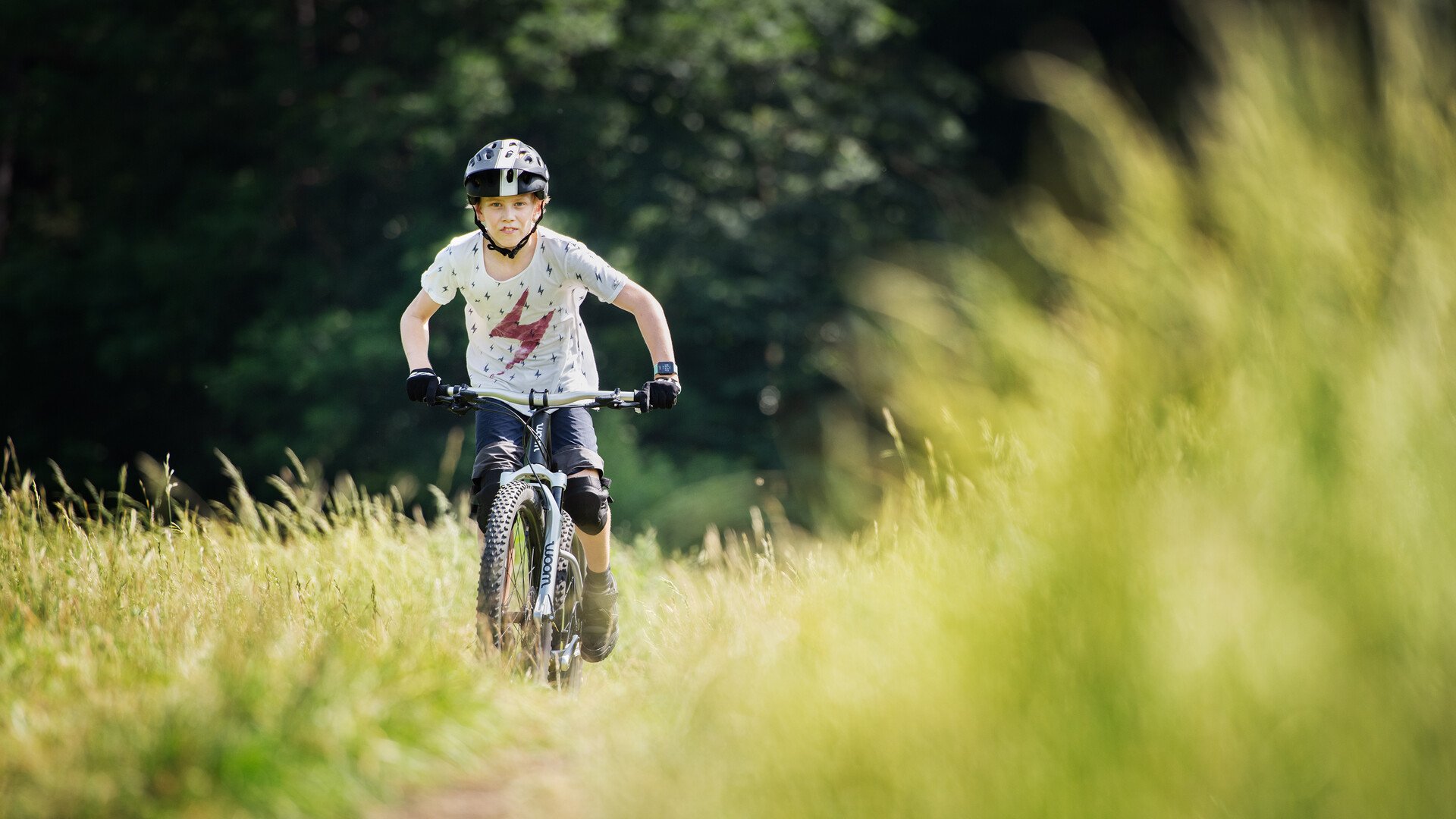 The mountain bike scene has undergone a lot of changes over the past few years. Alongside all of the refinements in mountain bike technology, more and more mountain biking trails are cropping up with a wide range of different obstacles. Mountain bikers have even come up with their own technical jargon. Foreign adherents to the sport have borrowed many of these terms from English. Below is a brief guide to trail riding, so that you and your children can join in the discussion on the trail.
Let's hit the trail!

Paved roads don't get the mountain biker's heart racing. Mountain bikers prefer to cruise off-road, where the asphalt ends. Gravel roads, logging roads and especially trails provide the variety mountain bikers crave and satisfy the need for a challenge, to get out into nature and get a taste of adventure.
What kind of trail is best for you and your kids? Find out in our brief trail guide:
Trails: The ultimate for mountain bikers! Narrow mountain biking paths can be found in a variety of different types: there are old hiking trails, hand-cut trails, and those built by machinery. The subsoil is sometimes not very solid and your child will face a range of obstacles. Like ski slopes, MTB trails are classified into different levels of difficulty and labeled by colour: easy (blue) – intermediate (red) – difficult (black). This provides a good orientation for your child, who can then assess whether the trail corresponds to his or her skill level.

Singletrack trails: On these narrow trails, your child will constantly be faced with roots, rocks, steps, and switchbacks. Singletrack trails are marked in yellow and are also graded by difficulty: easy (green) – moderate (blue) – difficult (red) – severe (black). For each difficulty level a different level of technical riding skill, endurance and experience is required for your children to navigate the obstacles safely. Riding singletracks is definitely worthwhile for riders willing put in the time practicing – they offer a wide range of descents and plenty of action. You'll find a true singletrack paradise – for children, too – at Pod Smrkem in the Czech Republic: https://podsmrkem.singltrek.cz

Flow trails: These mountain bike paths are generally built by machine and mainly have a modest slope, with occasional small jumps. They have a playful, predictable design without any unpleasant surprises. As the name implies, these trails let riders get into a flow and ride the full length of the trail in one smooth go without having to stop. This means these trails tend to be easier to ride, making them ideally suited to beginners and children. A good example is the Fischbacher Trail in Germany's Siegerland: https://www.siegen-guide.de/sport/10612/

Downhill trails: Continuous downhill courses with tricky obstacles, such as rollers, loose rocks, root passages, high drop-offs and long jumps. These trails demand a refined technique and a high degree of physical fitness.

Uphill trails: Uphill is the new downhill! Uphill trails are gaining in both popularity and number. Thanks to electric mountain bikes, even technically challenging uphills can be mastered - paths like the Mostalm Trail in Austria's Vienna Woods (Wienerwald) https://www.wienerwaldtrails.at/shared/mostalm-trail/
But take note: While it may be theoretically possible to do so, your children should never attempt to cycle uphill on a designated downhill trail. As mentioned above, uphill cyclists would encounter high-speed oncoming traffic.

Shared trails: these posted trails can be used by mountain bikers and hikers in both directions – uphill and downhill. The highest priority is mutual respect; as a mountain biker, that means not taking the curves at maximum speed. These shared trails are therefore also identified as fair-play trails.

Chicken ways: These are easier trails your children can take to simply ride around tricky spots.

Blocked: Trails are considered blocked when they comprise several steps and drops of varying heights.
Before you hit the trails for some outdoor adventure, your children should definitely clock several hours of practice on their mountain bikes. The minimum prerequisites are learning basic riding posture, proper braking technique, and a certain degree of physical fitness. To find out what kind of equipment you and your children will need for a MTB tour, have a look at our checklist here.
Stay tuned! Part 2 of this post will reveal everything you need to know about bike parks. We'll take a closer look at this mountain bikers' Eldorado.