Company
woom to reduce CO2 emissions by 42%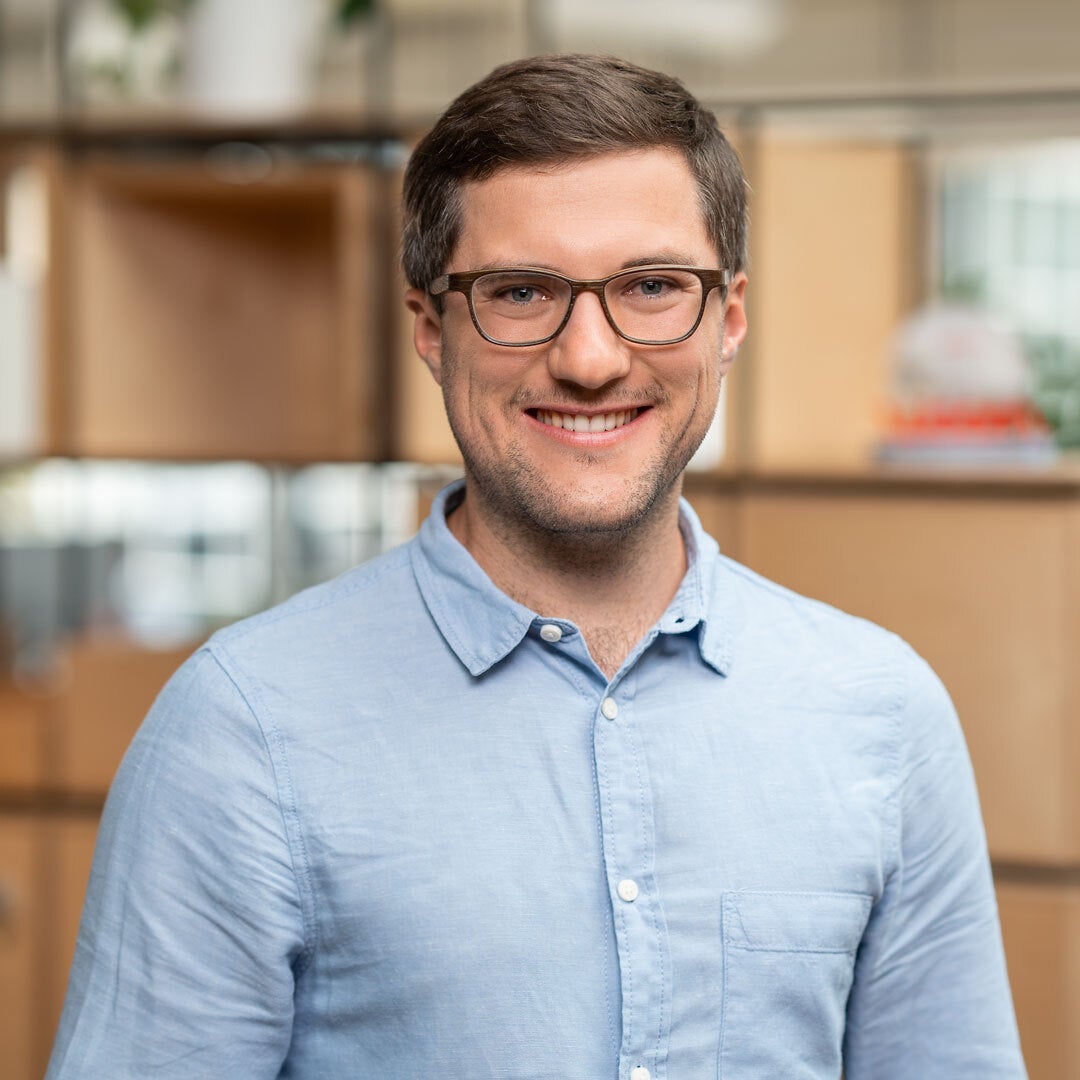 Felix Schifflhuber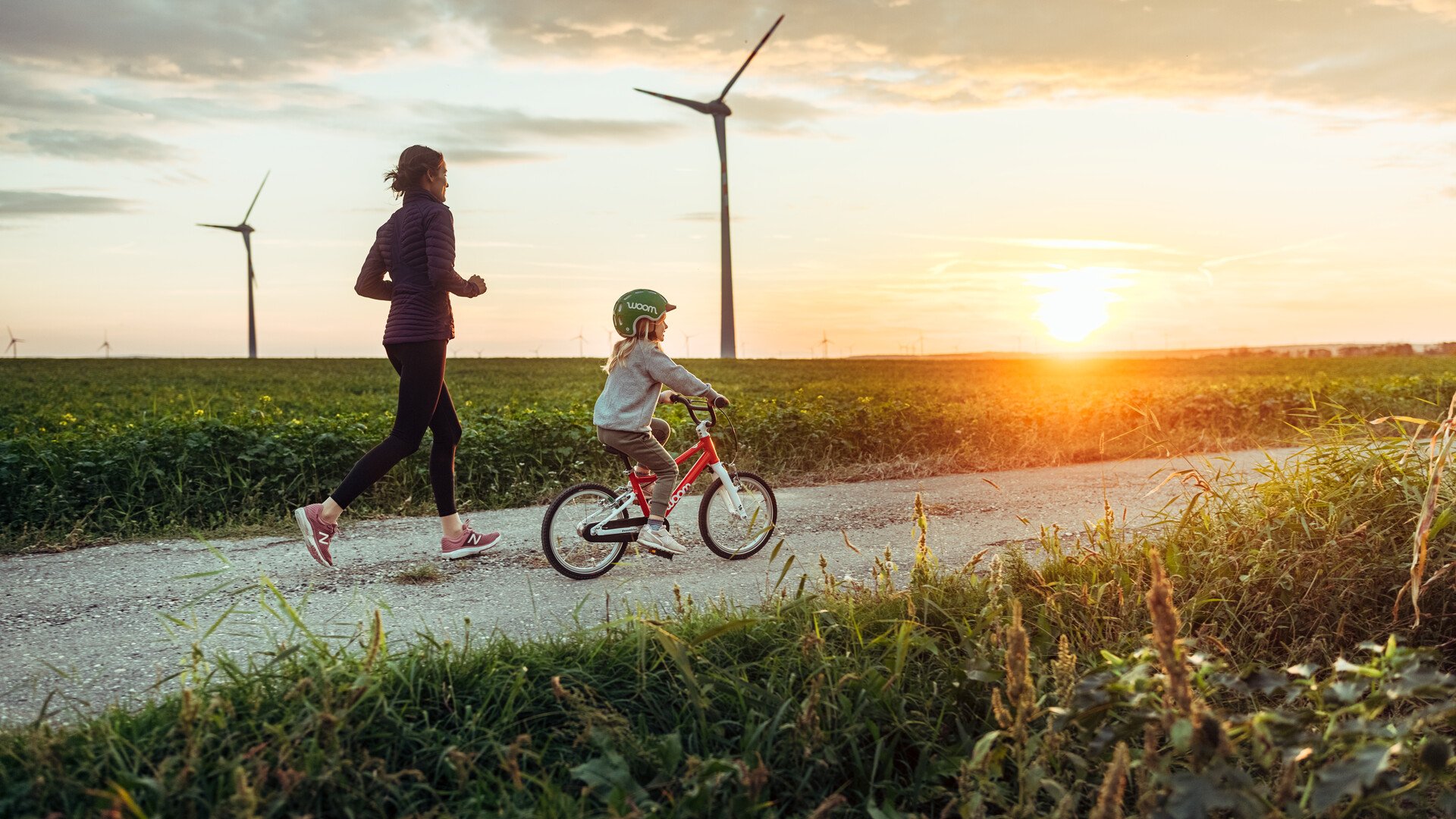 Here at woom, we've set ourselves a new climate target – to reduce our greenhouse gas emissions by 42% by 2030. We've started as we mean to go on by switching to green electricity. Plus, we're encouraging our colleagues to cycle to work and making the move to electric cars. And that's just the beginning...
It's been almost seven years since delegates from 195 countries gathered in a small commune in the northeastern suburbs of Paris for the United Nations Climate Change Conference, where they set a goal to limit the increase in the global average temperature to 1.5°C above pre-industrial levels.
If this goal set out in the Paris Agreement is not met – and it's not looking good as it stands – global warming will have serious negative implications for life on our planet – for current and future generations.
As a company, we're committed to doing our bit to reduce emissions that damage our planet and setting an example to show others that there is another way.
And that's why – with the support of the Science Based Targets initiative (SBTi), a collaboration between the Carbon Disclosure Project, the UN Global Compact, the World Resources Institute and the WWF – we've set ourselves the target of reducing our greenhouse gas emissions by 42% by 2030.
Our reduction target includes all direct emissions as well as energy consumption at our company locations, tackling the greenhouse gases covered by Scopes 1 and 2.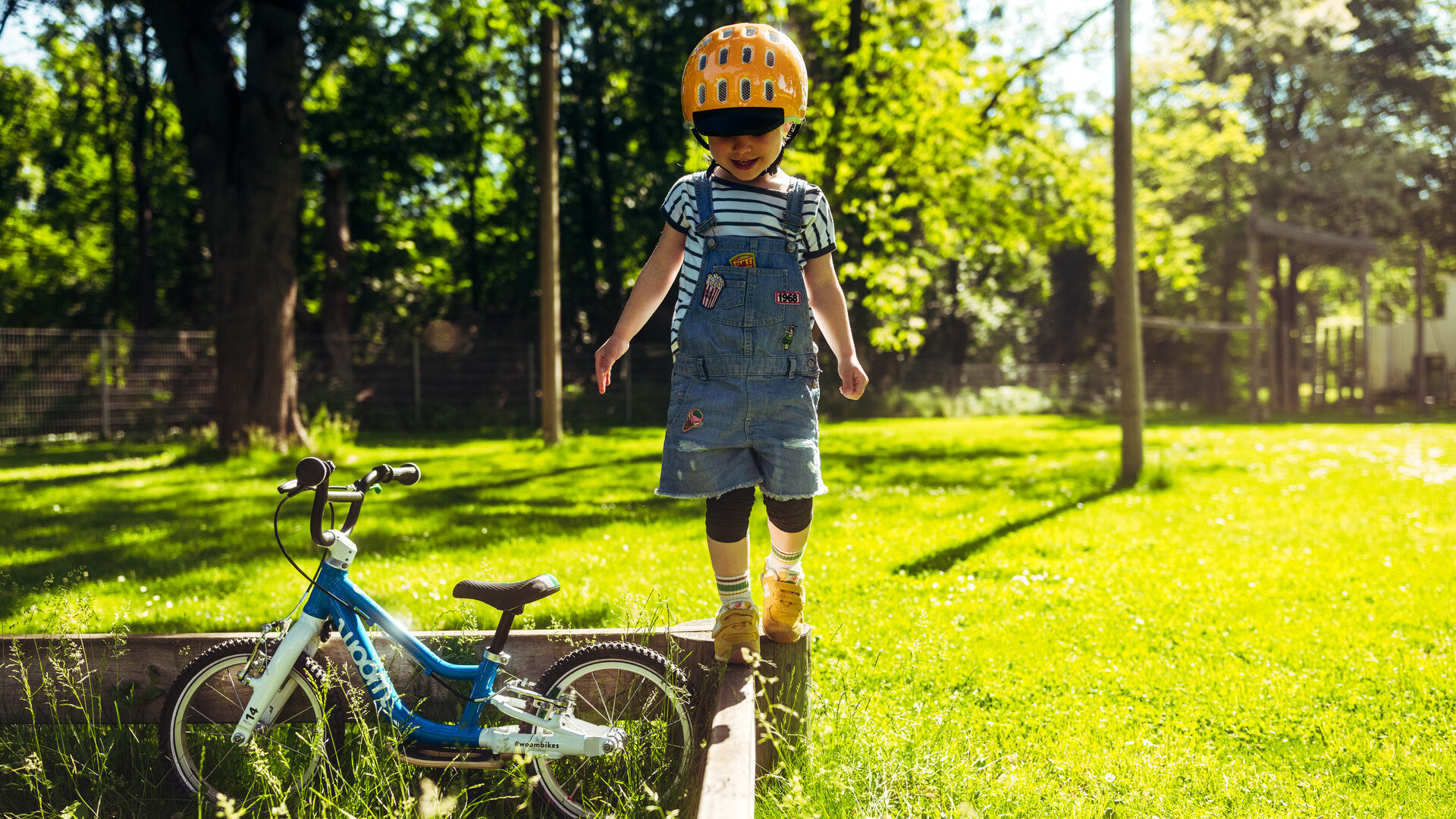 Backed by science through the SBT initiative
A genuine commitment to reducing CO2 emissions that goes well beyond greenwashing has to be accompanied by accurate measurements and proper progress monitoring.
This is where the highly regarded Science Based Targets initiative comes in. After all, it was set up to help organisations to set science-based CO2 emission reduction targets and document their progress.
The reduction target set by us here at woom has been published on the SBTi website. You can find us in the list of companies taking action by searching for 'onewoom GmbH'.
We stand alongside more than 2100 companies working with SBTi – and counting!
The starting point: annual carbon footprint calculation
When making any improvement, the first step is working out where you're starting from. We need to know where we are now before we can decide where we want to end up in the future.
That's why we started calculating our carbon footprint in 2020.
And this is something we do every year according to the standard set by the Greenhouse Gas Protocol (GHG).
The GHG provides a standardised framework for calculating greenhouse gas emissions. It's based on five basic principles: completeness, relevance, transparency, consistency and accuracy. And it covers seven greenhouse gases, including carbon dioxide, methane and nitrous oxide.
The GHG divides up emissions into three scopes for carbon footprint calculations:
Scope 1
(direct emissions)
Scope 2
(indirect emissions from purchased electricity and heating)
Scope 3
(indirect emissions from production, transportation, business travel and waste disposal)
The SBTi is very strict when it comes to the size of a company. As a company with fewer than 500 employees, for example, woom has to provide a specific target for the reduction of greenhouse gases that fall under Scope 1 and 2. That's our target of 42%. When it comes to Scope 3 emissions, we still have to keep track and do our best to reduce them. But we don't have to provide a specific number to work towards.
Action plan for Scope 1, 2 and 3
A dedicated action plan is the key to achieving our reduction goal. And it's divided up into the three scopes.


Scope 1: Fleet and office life
Since 1 July 2022, we've been expanding our fleet exclusively with electric cars. However, before we acquire new vehicles, we always consider the option of repairing what we already have.
We replace light bulbs at our office in Klosterneuburg with energy-saving LED lamps. Our office materials, cleaning products and hygiene supplies are all eco-friendly. And we use electronic signatures.
Scope 2: Green electricity
At our office in Klosterneuburg as well as at our site in Austin, Texas, we use 100% green electricity. We made this change on 15 June 2022 in the USA, having already taken the same step at the start of the year in Austria.
Scope 3: Short transport routes and sustainable commutes
We've been assembling our woom bikes for the European market at our partner factory in Poland ever since 2021. And now we want to create even more new assembly and production capacities in the EU. Our aim is to be manufacturing for Europe in Europe in the future.
At our office, we're also mindful of short delivery and travel distances. We buy food locally and hire service providers based in our region to cut down on our greenhouse gas emissions even further.
We're working hard to encourage our colleagues to cycle to work too. They can make use of the showers at our offices after cycling in. And we're in the process of installing extra bike parking facilities.
We organise a Car Free Day at our sites twice a year – you can read more about this initiative in this press release. We've also created our own project group to focus on other ways we can encourage sustainable commutes by bike.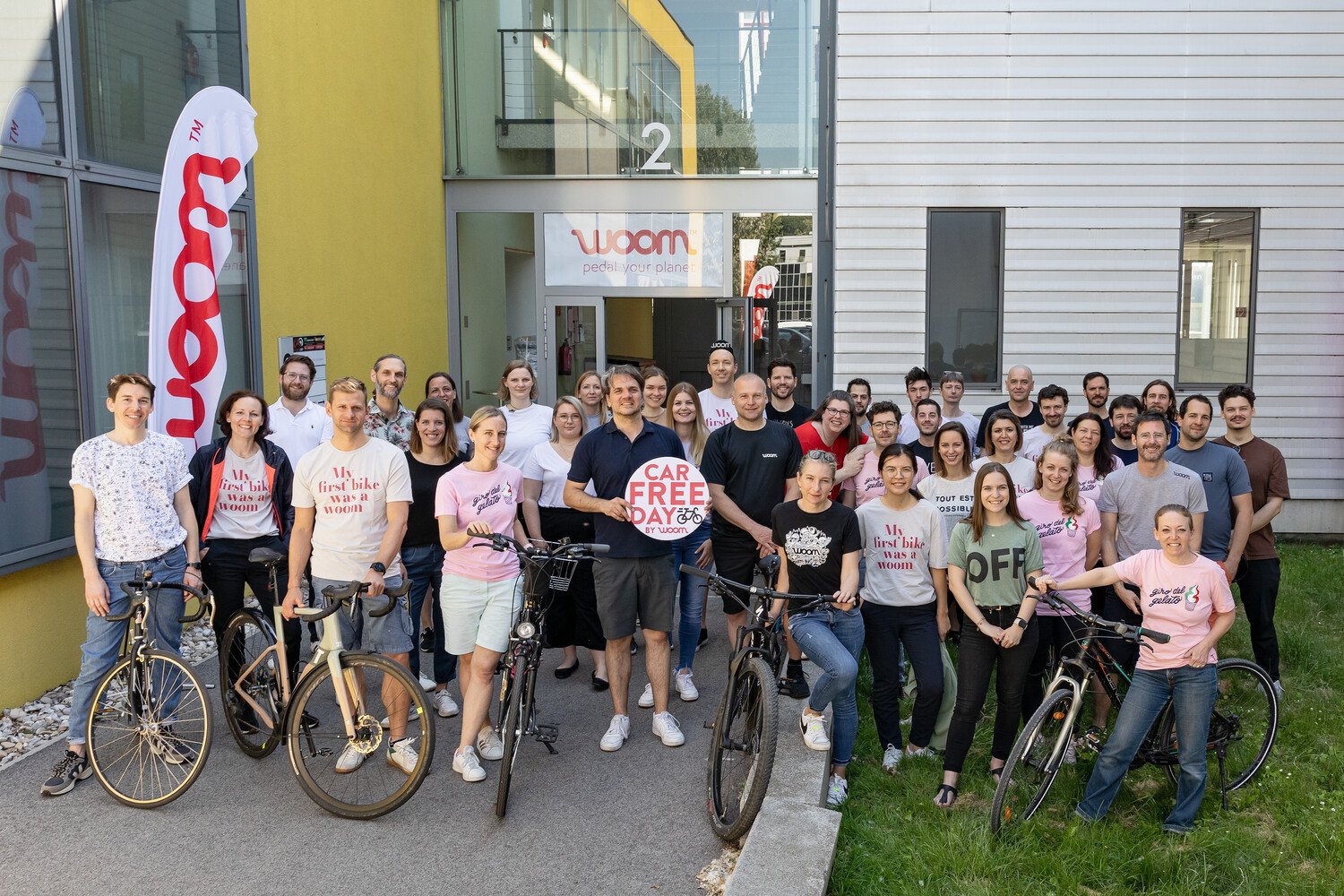 I'm optimistic that we'll be able to reduce our Scope 1 and 2 emissions by even more than 42% by 2030 with the help of our action plan."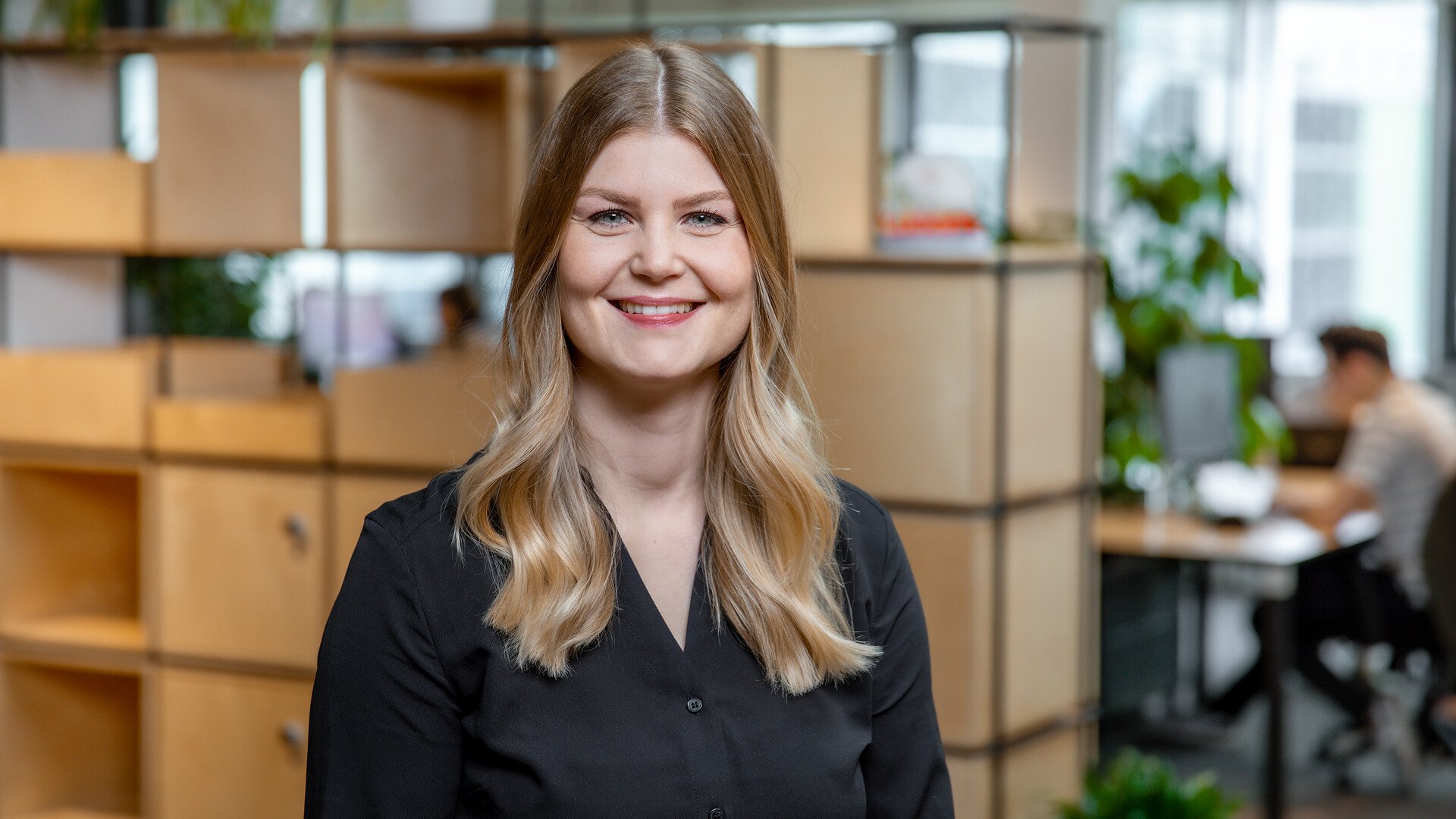 The next steps on our journey to net zero
woom is growing year on year. It's reasonable to expect that we'll have to set ourselves a specific target for reducing Scope 3 emissions before too long in line with the STBi requirements. We're only a matter of years away from hitting the threshold of 500 employees and we'll have to put a number on our reduction target at that point.
So we're really only at the beginning of our journey. There's no doubt that our product is sustainable. And we're confident that our bikes instil a love of cycling in children, encouraging them to embrace an environmentally friendly form of mobility.
But that's not enough for us.
We're working hard to build our commitment to sustainability into every one of our processes across our operations. Our mission? To improve a little bit every day, so we can do our bit to achieve the target to limit global warming set out in the Paris Agreement.
Passionate about all things sustainability? Find out more about our commitment to looking after our planet right here.