woom Partners with Little Wheels Training in Canada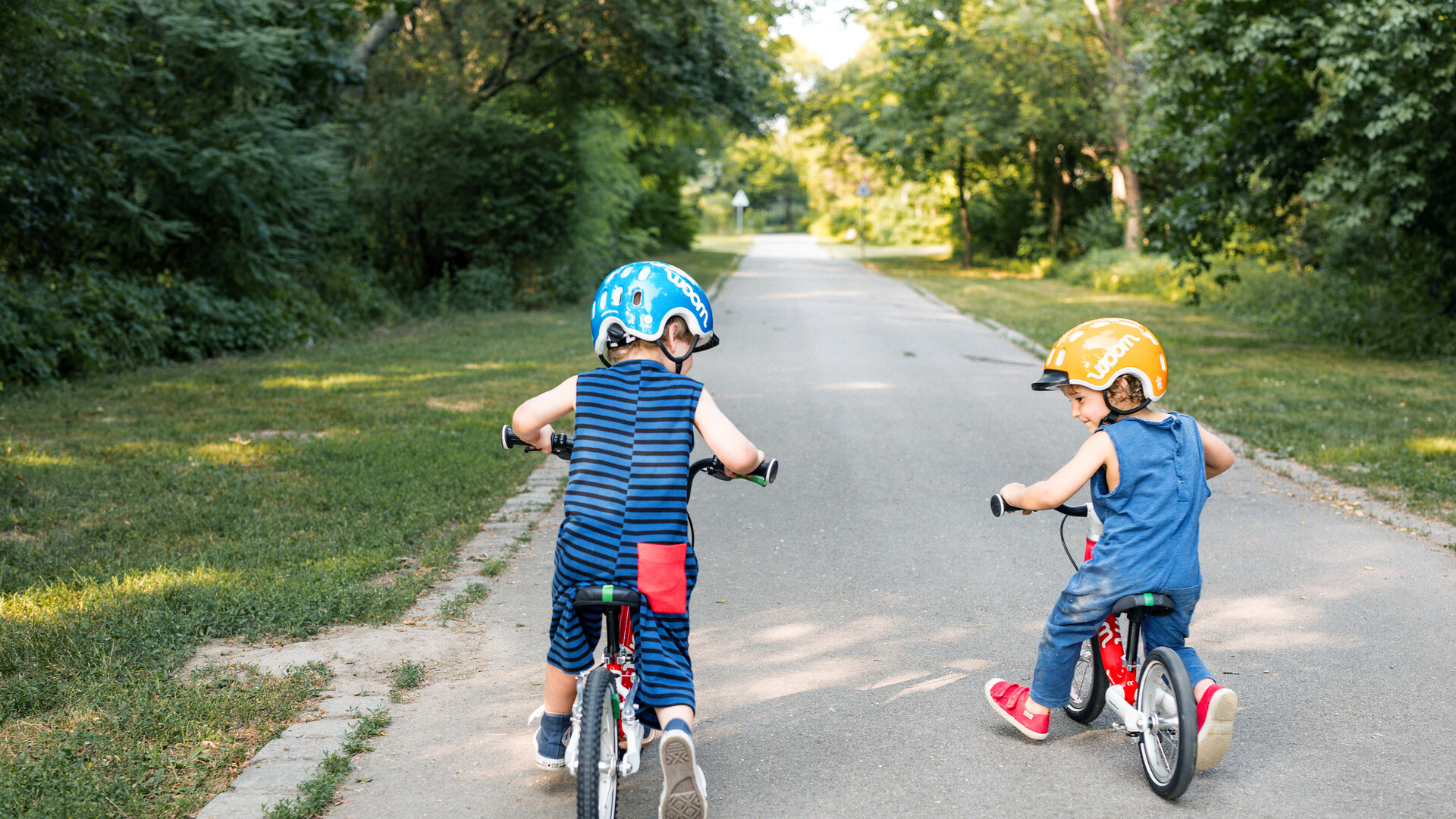 Dedicated to promoting kids' cycling throughout North America, woom USA is excited to announce its partnership with Little Wheels Training, a new company that will offer fun, educational balance bike classes in the city of Edmonton, Alberta, Canada.
Little Wheels Training will kick off its program this February with eight-week sessions. The indoor classes are designed to introduce bikes to kids from ages 18 months to 40 months, not only enhancing their early riding experiences but also expanding the riding season by offering an indoor venue during the colder months.
Retired engineer and Little Wheels Training founder David Morrow—better known as "Afi," or grandfather in Icelandic—was inspired by his own four grandchildren to create the company. "I am very interested in helping them grow and experience a broad range of things," he says. "The Little Wheels Training concept is one way of pursuing my passion of getting kids active and keeping them that way. Building good habits early should give them a head start."
Morrow is joined on the Little Wheels Training team by teacher, mom, and certified balance bike early learning instructor Elise Barber, who will lead most classes.

Classes will include games, singing, and other activities that make learning to ride fun while also teaching important skills and safety concepts.
"We bring children along from wistfully looking at a bike to standing, walking, pushing off, steering, going over bumps, and doing tricks, all in a fun and non-competitive way, building personal confidence and skill," Morrow says. "We get them used to watching for cars, how to stop at every road crossing, and to wait until a parent can guide them."

woom is supporting Little Wheels Training's efforts by donating helmets and a fleet of 10 woom bikes to the program, including the woom 1 balance bike, woom 1 PLUS balance bike, and woom 2 pedal bike.
woom USA's CEO and owner Mathias Ihlenfeld notes that quality equipment is important at every stage of riding, but positive early experiences can foster a lifelong love of riding and exercise. "We want kids to start their experience with lightweight, easy-to-use, and safe bikes," Ihlenfeld says. "Not only will kids learn to balance and corner, but they'll also learn how to use the brakes early on to allow for an easier transition to pedal bikes." (The woom 1 and woom 1 PLUS feature small-hands reach hand brakes.)
"Also, being a parent with children who don't have bikes should not be a barrier to entry," Ihlenfeld says. "We want as many children as possible to start riding as early as possible. We love to partner with like-minded community leaders who share our passion and goals of introducing children to the love of cycling."

How to Participate
Little Wheels Training balance bike classes are designed for children ages 18-40 months with little to no riding experience who can comfortably walk, run, and jump independently. Parents or caregivers participate in the classes. Kids can bring their own balance bikes, or rent or purchase a balance bike at the time of booking a class.
Classes will be held in two locations: at the Athlone Community League Hall in North Edmonton every Monday from 10 a.m. to 11 a.m. (Feb. 18 to April 8), and every Tuesday at the Turf Training Center in South Edmonton from 9:15 a.m. to 10:15 a.m. (Feb. 19 to April 9). A free "check it out" class will be held Feb. 11, 10 a.m., at the Athlon Community League Hall.
The cost of the program is $80 for the first eight-week series. For more information and to register, check out Little Wheel Training's website, and follow Little Wheels Training on Facebook for updates.