Rachel Varn Empowers Kids to Find Adventure and Freedom Through Bikes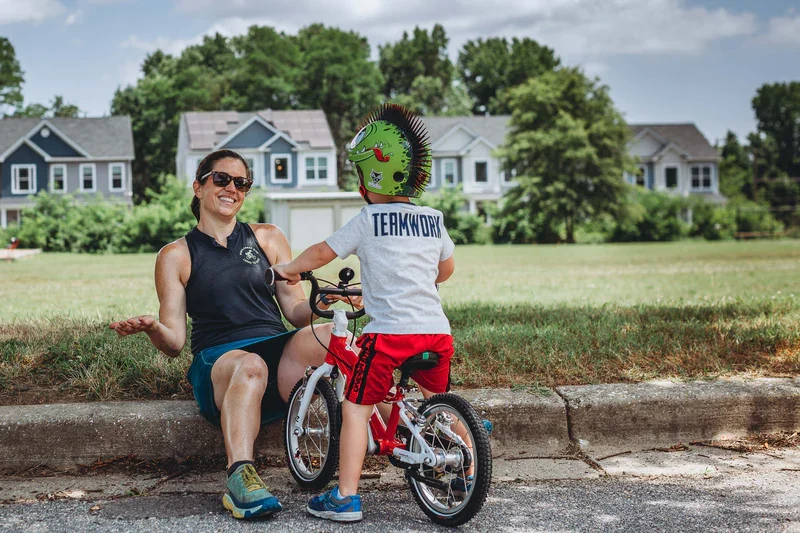 For PedalPower Kids founder Rachel Varn, a love of bikes is in the family. Her father paid his way through college by working at a bike shop. Pedaling together was something she did growing up, a family activity demonstrated daily by willing parents.
But Varn, who went on to teach swimming as her first foray into passing on a love of sport, quickly realized that not all kids had the same advantage. Not all families naturally rode bikes together. And for that segment, she thought, there should be an easy, progressive and unintimidating way to find pedal power — the confidence, freedom and drive her parents had taught her on two wheels.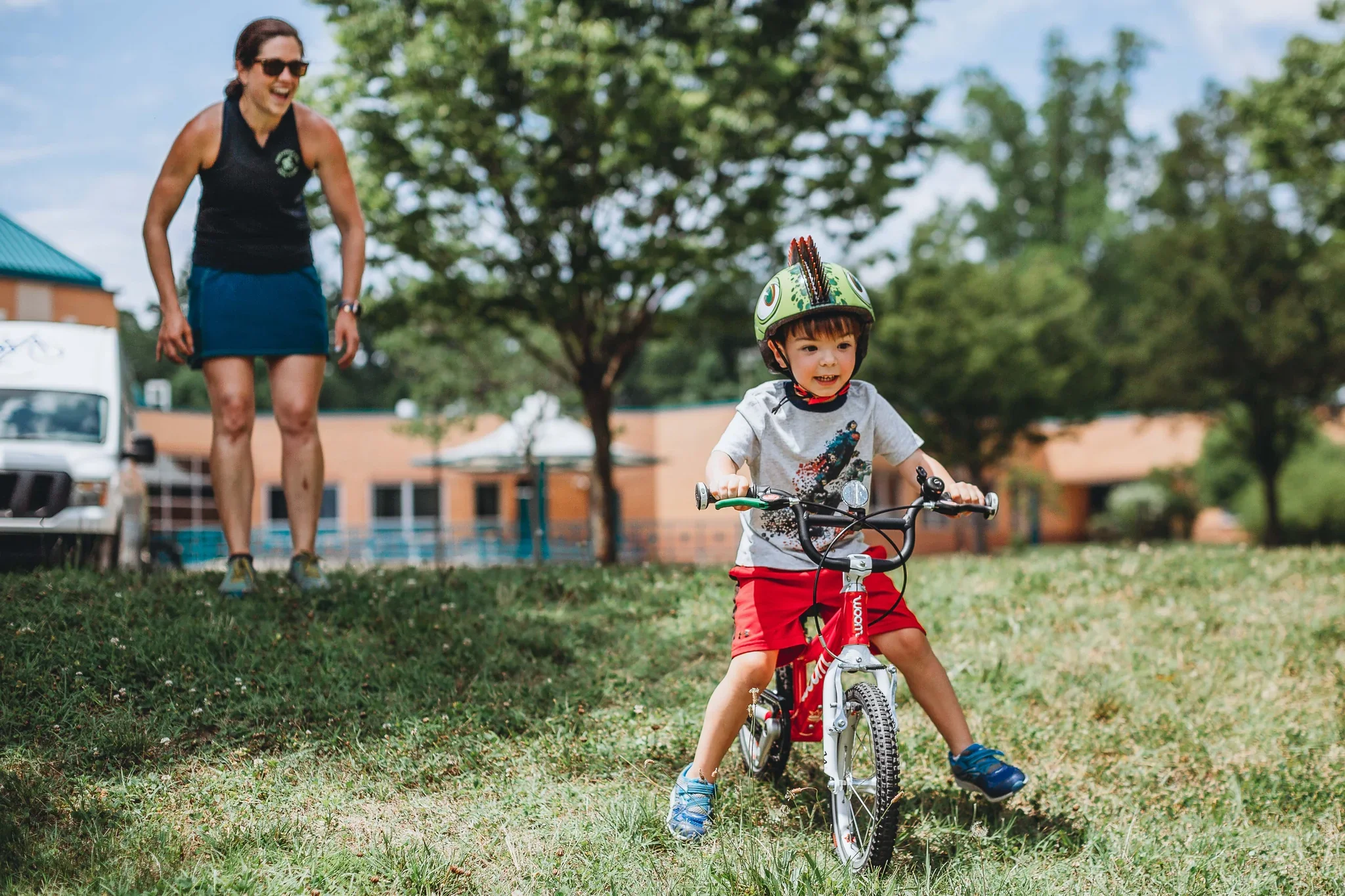 "I always loved working with kids who were at that junction of being afraid and brave at the same time," Varn says. "Like fear of the water, there are unknowns in riding a bike. I like the psychological, emotional aspects of teaching — and encouraging kids to work through those states. I love seeing the potential in every kid."
Today Varn, 38, teaches kids through her baby, PedalPower Kids, out of Annapolis, Maryland. The mother of four, with biological and step kids in elementary school to college, is always spinning. She runs summer adventure camps, bike clubs, private lessons, school programs, neighborhood safety clinics and the occasional bike rodeo.
Varn, a Massachusetts native, chose Annapolis for its bike-commuter sensibility and advocacy. "We wanted a place where our family could get around by bike," she says. "We live on major rail trail and that's the way we get from place to place." Her daughter, a third grader, has ridden her bike to school every day since kindergarten.
"I want to help other families get on bikes — live life on bikes," she says. "We're more connected to community when we're not traveling in a big metal box. On bikes, we're in control and independent."
Room for all kinds: balance bikes to race rigs
Varn works with kids as young as two years old on balance bikes up to competitive pre-teens. But her mission is to teach kids how to ride well and encourage a biking lifestyle to go along with the new-found knack.
"It's a skill that's not always intuitive," she says. "It's about knowing how to ride well, safely and enjoyably." For some kids it's as simple as getting the right equipment or demonstrating "speed control." Varn says, "Many kids don't enjoy riding because they can't slow and stop well, so they don't feel comfortable."
For others it's pure fear. Some riders just need to understand how the bike really works or grasp general body awareness. "It's very individualized," Varn says. "It's more than learning how to pedal. It's not just sending them off on two wheels. There are individual skills that need to be taught and practiced."
As such, biking is a mirror of so many lessons in life — having to pedal through the wobbles. "Fear is telling you to stop. But when I can get that kid to recover and keep going it's so magical," she says. "They've done something they didn't think they could do."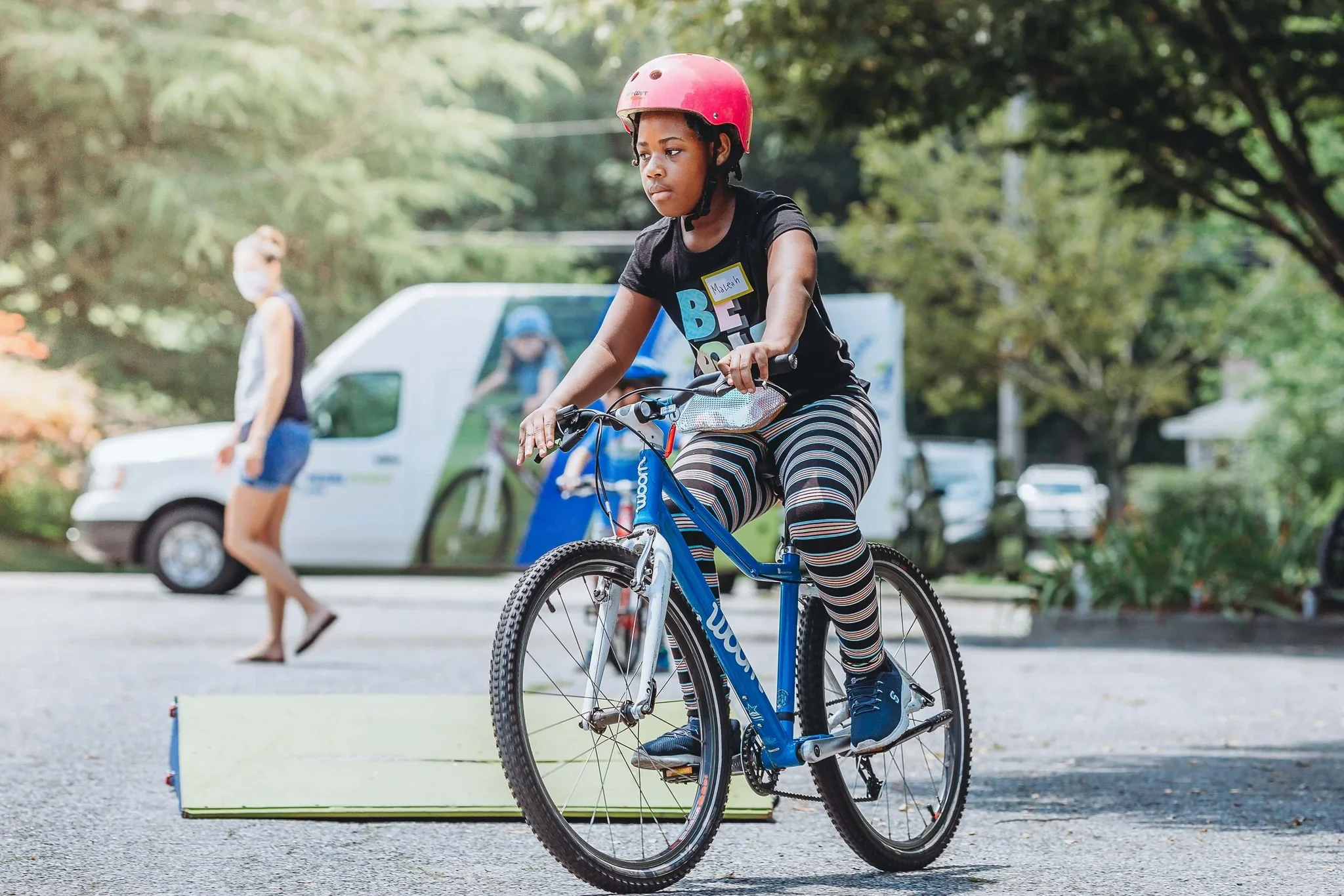 Remarkably, even one work-through-the-wobble moment can spark a lifelong love of biking. "To work through things that don't go right the first time translates in so many little and big ways," says Varn. Her rule at PedalPower Kids is you have to try three times, and then find a friend to assist. "Only then can you come get us to help. It's the confidence of knowing that you can do hard things," she says.
Varn tries to create a welcoming environment, where young bikers are encouraged to bomb publically and overcome the perfectionist's greatest fear: making a mistake. It's something that Varn says girls struggle with more. "We're creating a zone where you feel fine with failing. Sometimes even coaches fall," she says. "Your feet don't have to be perfect on the pedals. You just keep moving, like in life."
A huge dose of peer pressure doesn't hurt either. "There's a strong interest in doing what other kids are doing, and boys are particularly motivated by this," Varn says.
With confidence in place, biking can become a tool for both independence and togetherness. Some kids teach their parents to ride as a healthier way to get around. Others connect with friends through rides or go on to race bikes. And the most smitten spin off into the sunset with self-reliance they can apply to all aspects of life.
This is gift — a special delivery from the special people we call teachers. Rachel Varn is an educator by design. The bike is just her canvas for conveying a craft that can last a lifetime. And in her outdoor classroom, all are welcome.
"There's room for all kinds," she says. "What we teach on the bike simply allows kids to go faster and be bolder in life."
This article was written by Julie Kailus. Longtime outdoor industry writer and brand strategist Julie Kailus finds inspiration in exploring by bike, trail running in the woods, and forever chasing her sons around Colorado's iconic mountains and towns. Julie is a contributing writer for woom bikes USA, helping us tell stories about the world of cycling and kids.