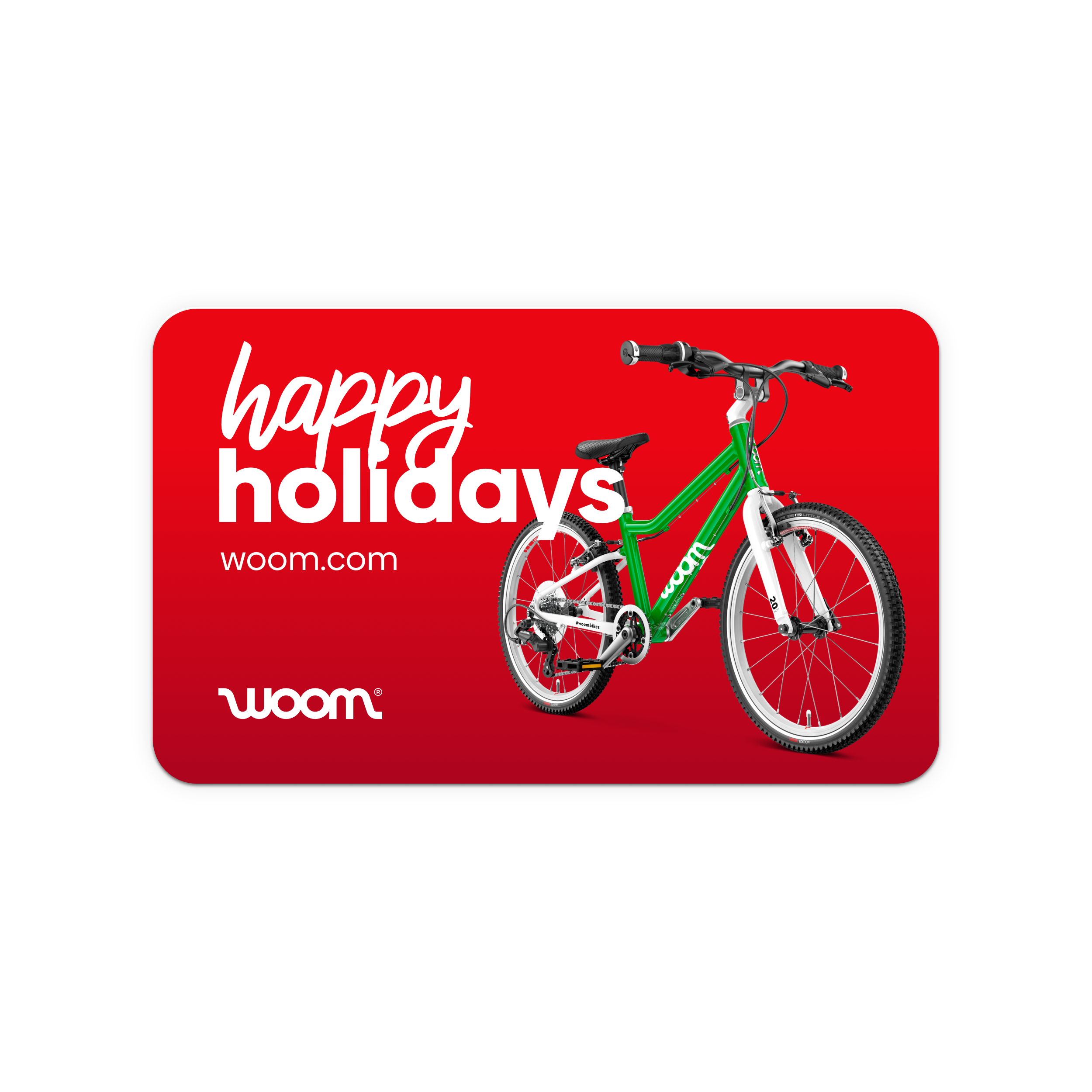 Do gift cards have expiration dates?
Nope! Gift cards can be used any time after they are purchased or received, and do not expire.
If I buy 2 gift cards in one order will they be sent together in one email or separately?
In the event that you purchase multiple gift cards in one transaction (but for multiple recipients), we've got you covered. We will send one order confirmation to you, and send each gift card code separately.
Can I customize the gift card amount?
In short, no. All gift card amounts are predefined and cannot be customized. Our current gift card denominations are for $50, $100, $250, $500, and $1,000.
Can the gift card code be applied on a different woom store from where it was originally purchased?
No, it can be only used on the woom website it was originally purchased from, e.g. if the Gift Card was bought on the US woom website it can only be redeemed on the same site.
Can a gift card be used at a registered woom dealer?
No, gift cards must be used at the same online store they were purchased from.
Can I return a gift card?
No, gift card purchases are non-refundable. They can only be redeemed at the woom online store.
Is there an option to receive a physical gift card?
No, our gift cards are digital only, and must be received via email.
Can't find the answer to your question? For more information, please check our Gift Cards FAQs or contact our Customer Experience Team for further assistance.