Follow the Ride: Seattle NOW Lookbook
The Ride Began in West Seattle
It's full of character, a friendly and welcoming place to raise a family, with buildings made of bricks and carvings that have absorbed its history, leaving them intensely colored. It's cloudy and cool – dry, for now.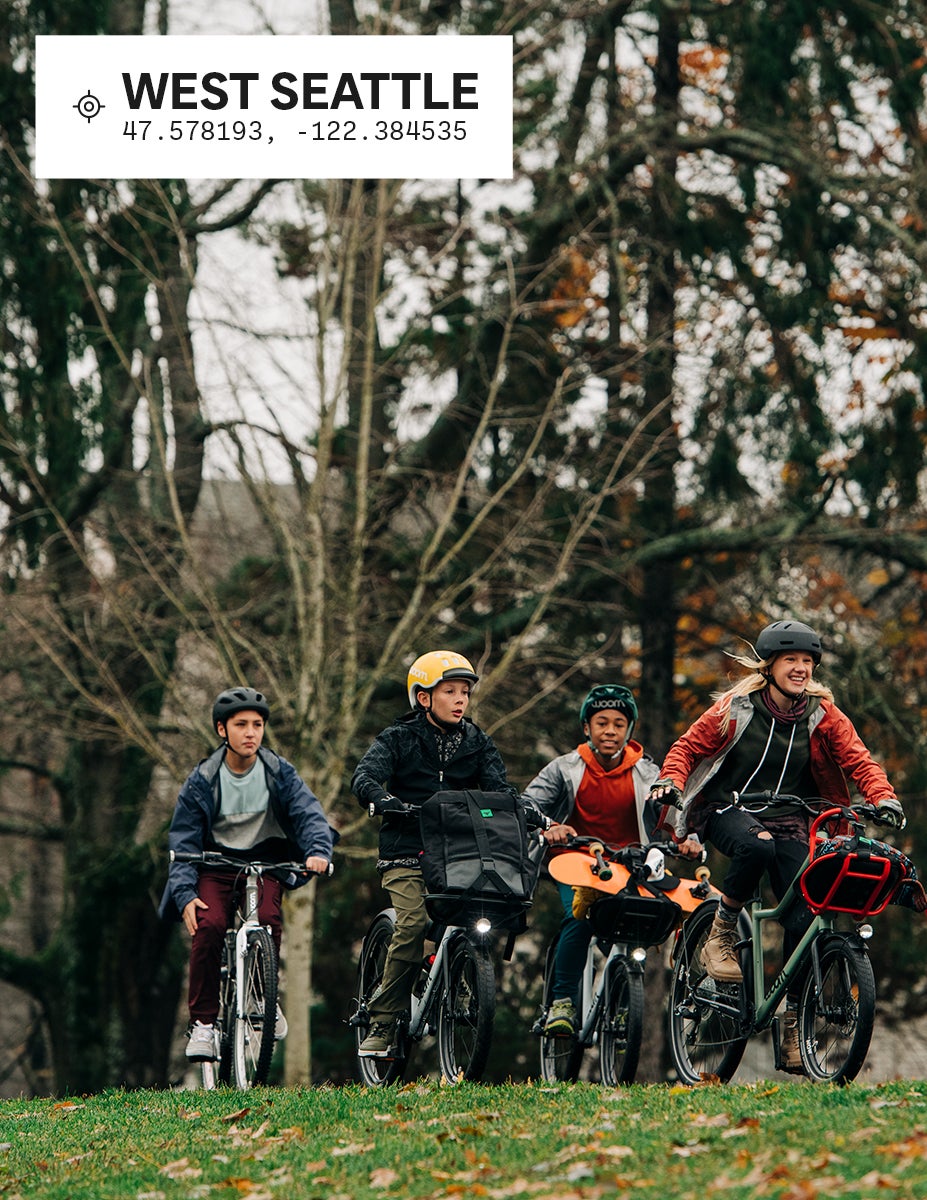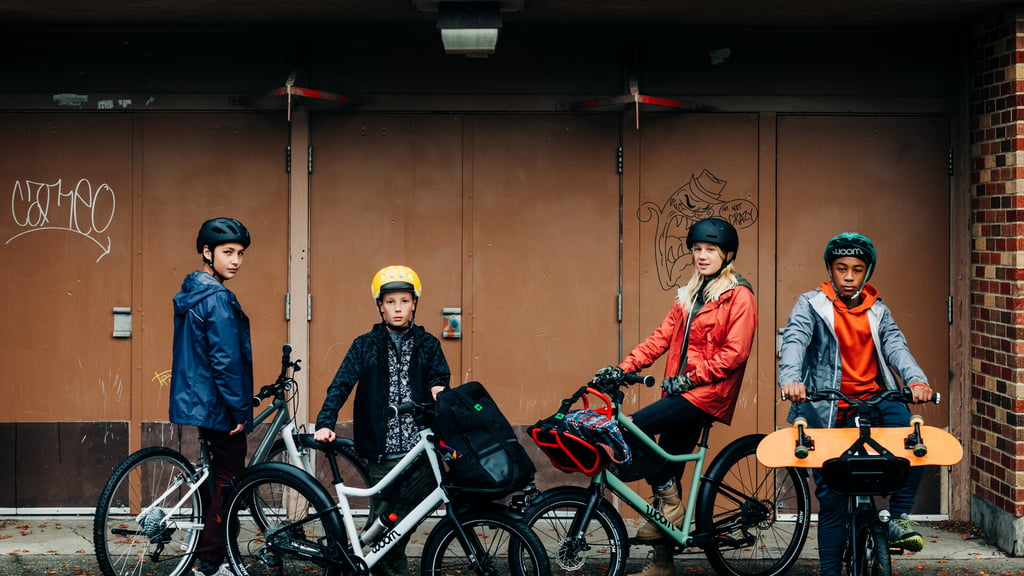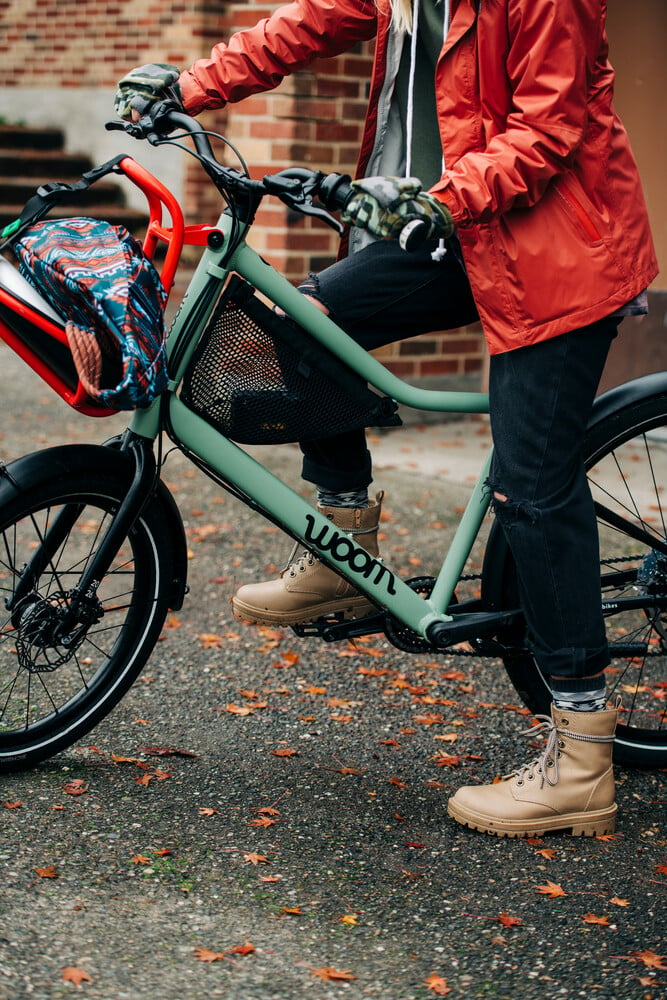 Redefining Urban Mobility
"The woom NOW is a new kind of bike for a new kind of attitude — made for a generation that lives and breathes flexibility and individuality."
-Marcus Ihlenfeld, woom CEO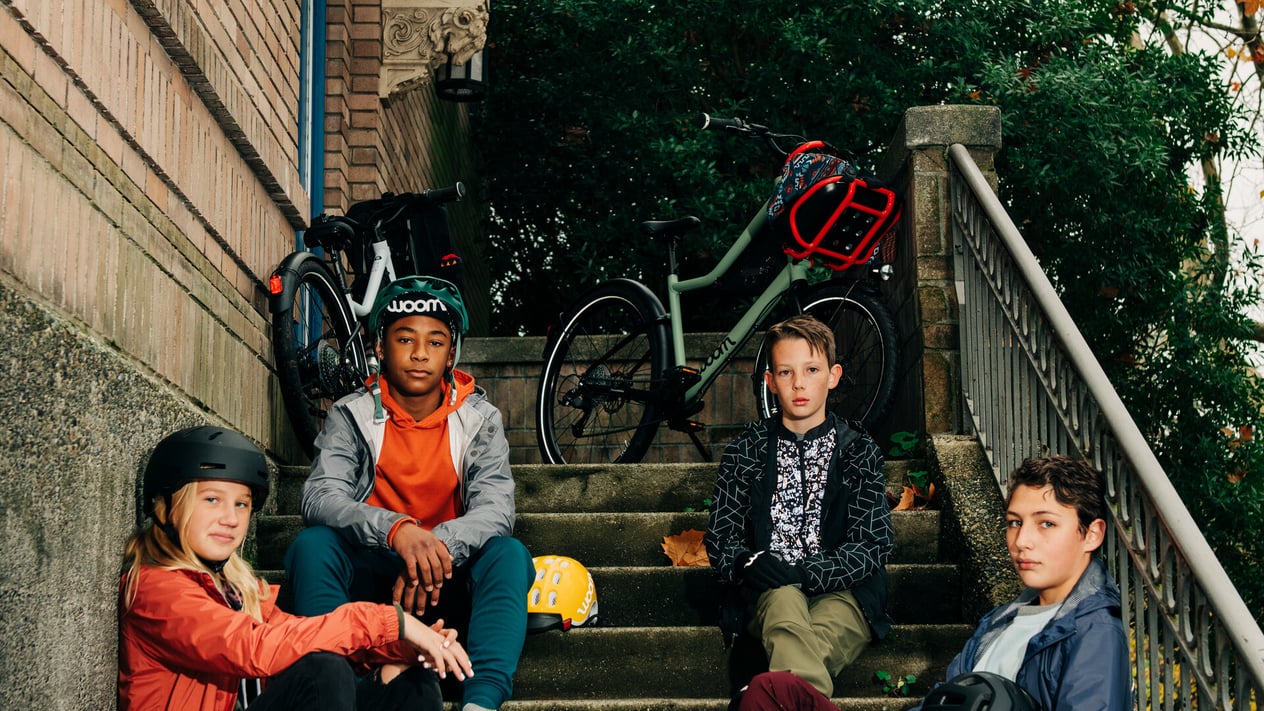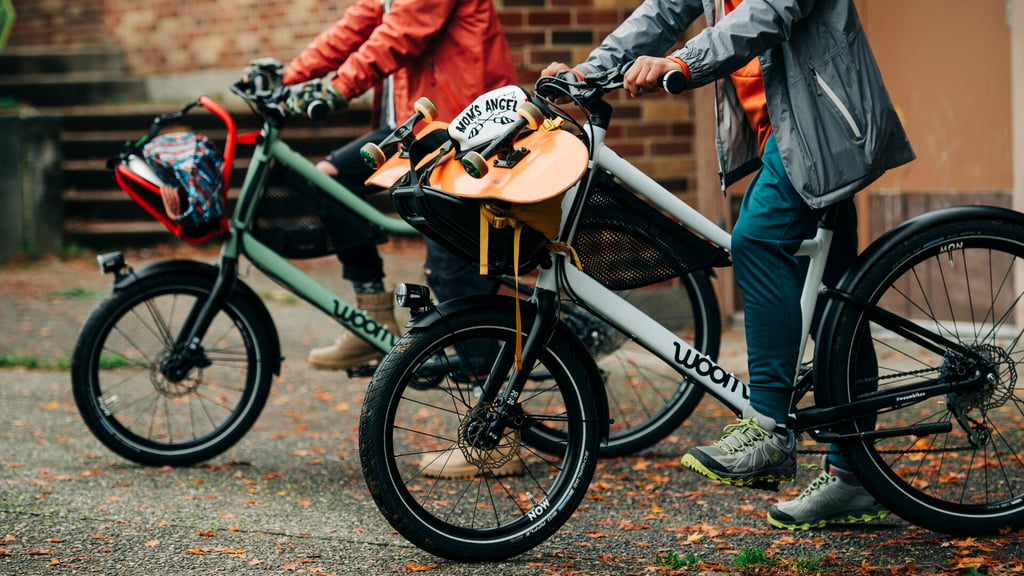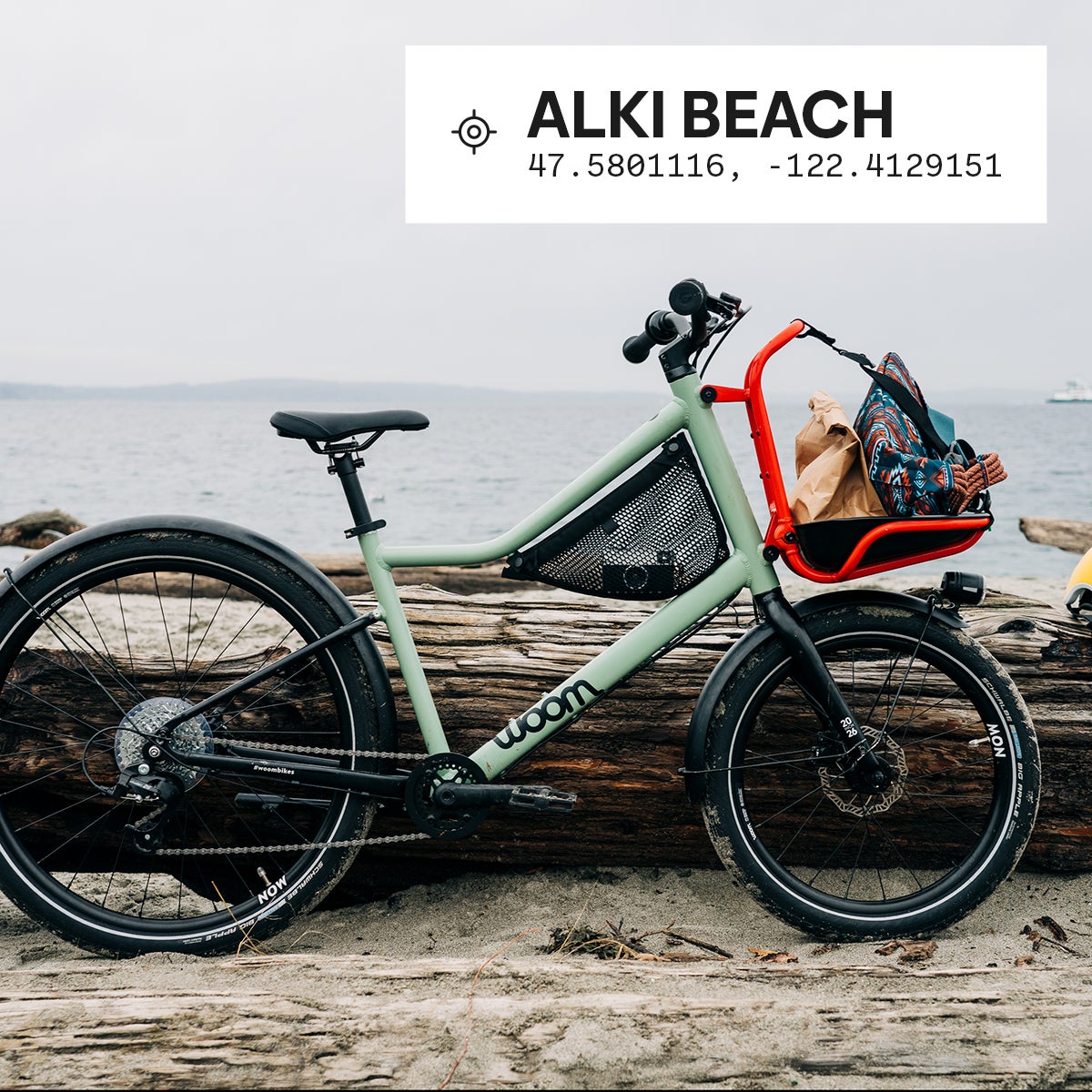 Making their way down a beautiful, winding road, weaving through towering evergreens and underneath one of the recognizable bridges, they were greeted by a stunning, unobstructed view of the Emerald City's skyline across the Pudget Sound.

They hugged the shoreline, making their way to Alki Beach for a quick snack break. Donuts, of course.
Bigger Tires Prevent a Bumpy Ride
The balloon tires are all about natural dampening, which smooths out the feeling of those bumps on the roads.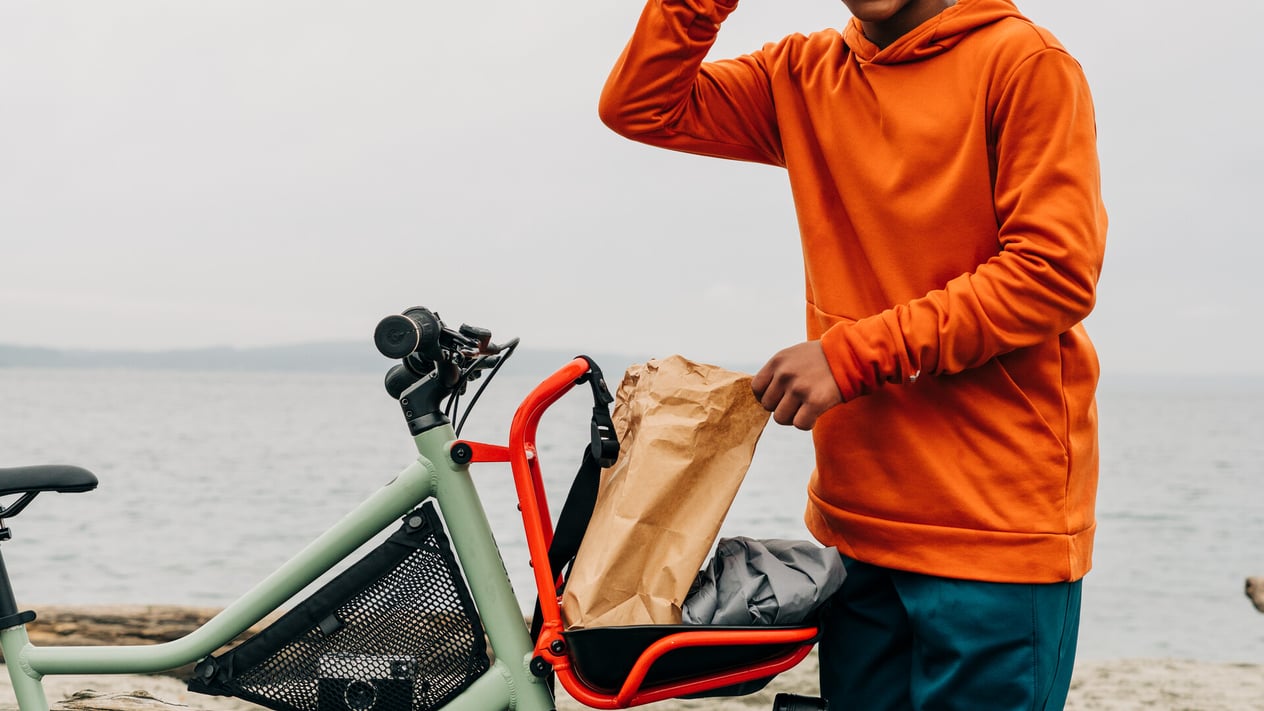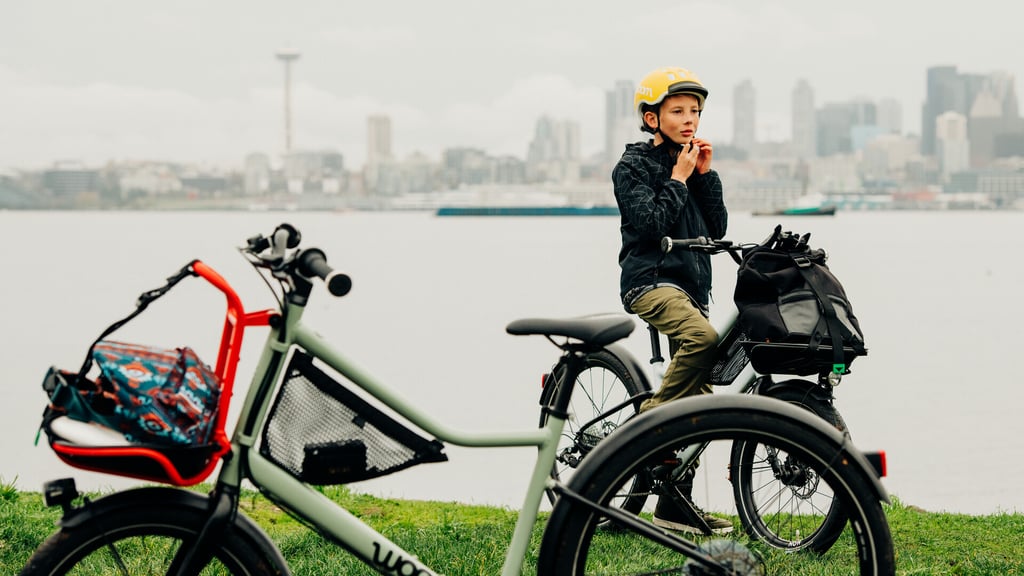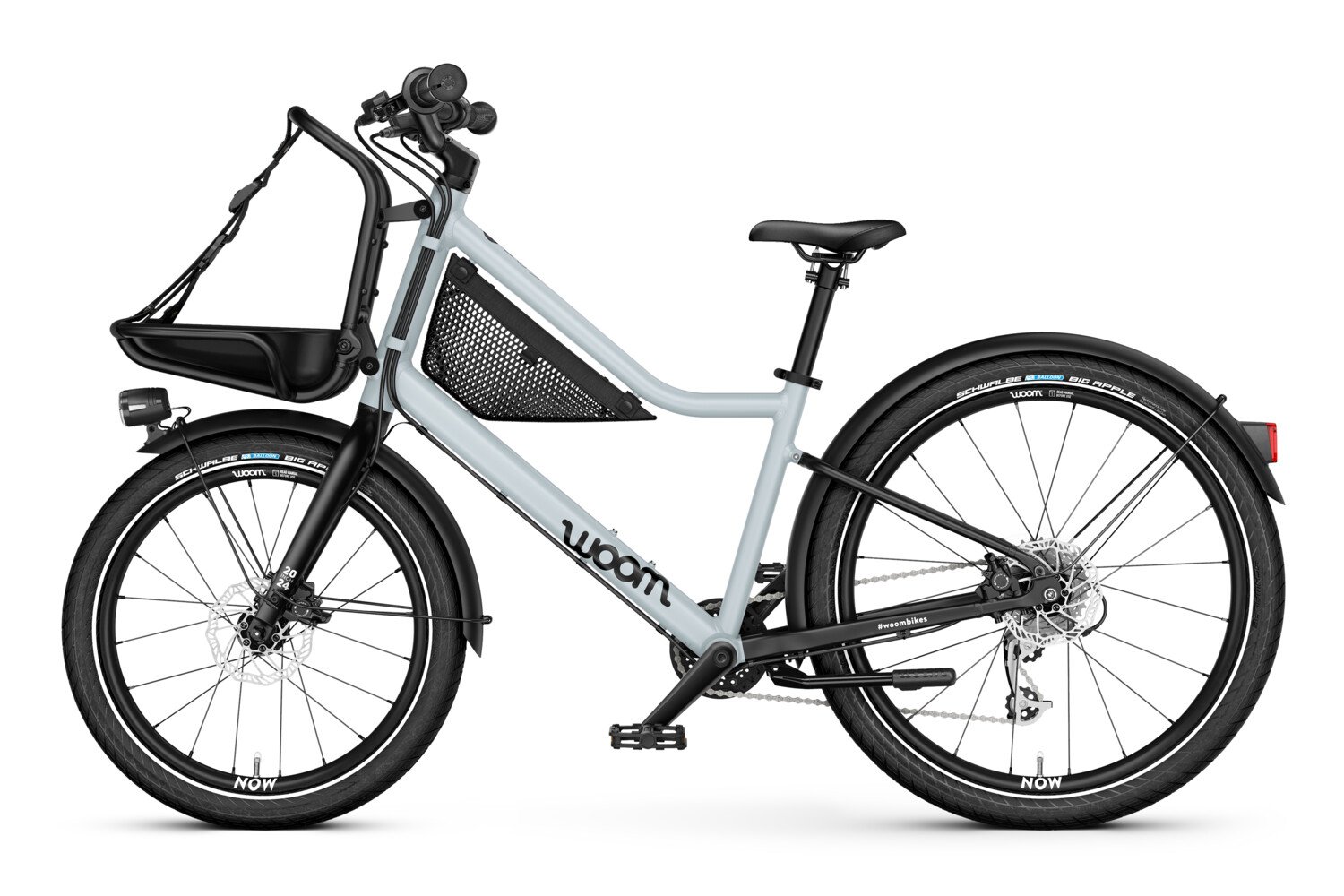 With its innovative design and built-in cargo rack, the woom NOW was made for kids on the go. Whether biking to school, practice, or the park, the woom NOW is the bike to take them there. Utilitarian, stylish, and one-of-a-kind, the woom NOW comes loaded with useful features to empower your Rider!
Explore the NOW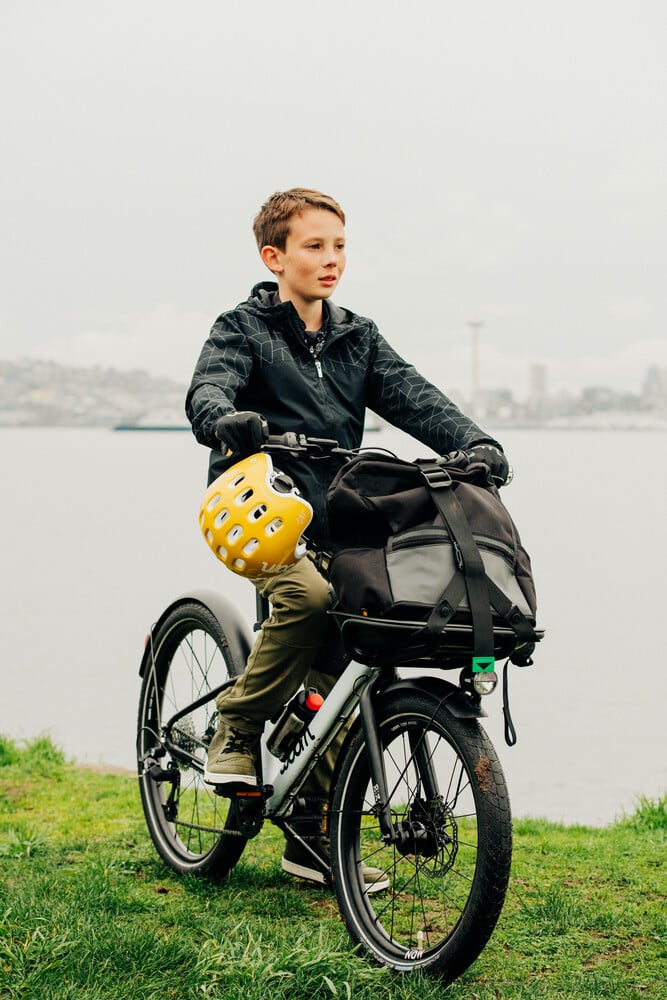 As Unique as the Kids Who Ride It
Everything has a place and a purpose and integrates neatly into the overall design, which elevates the woom NOW into so much more than a standard city bike.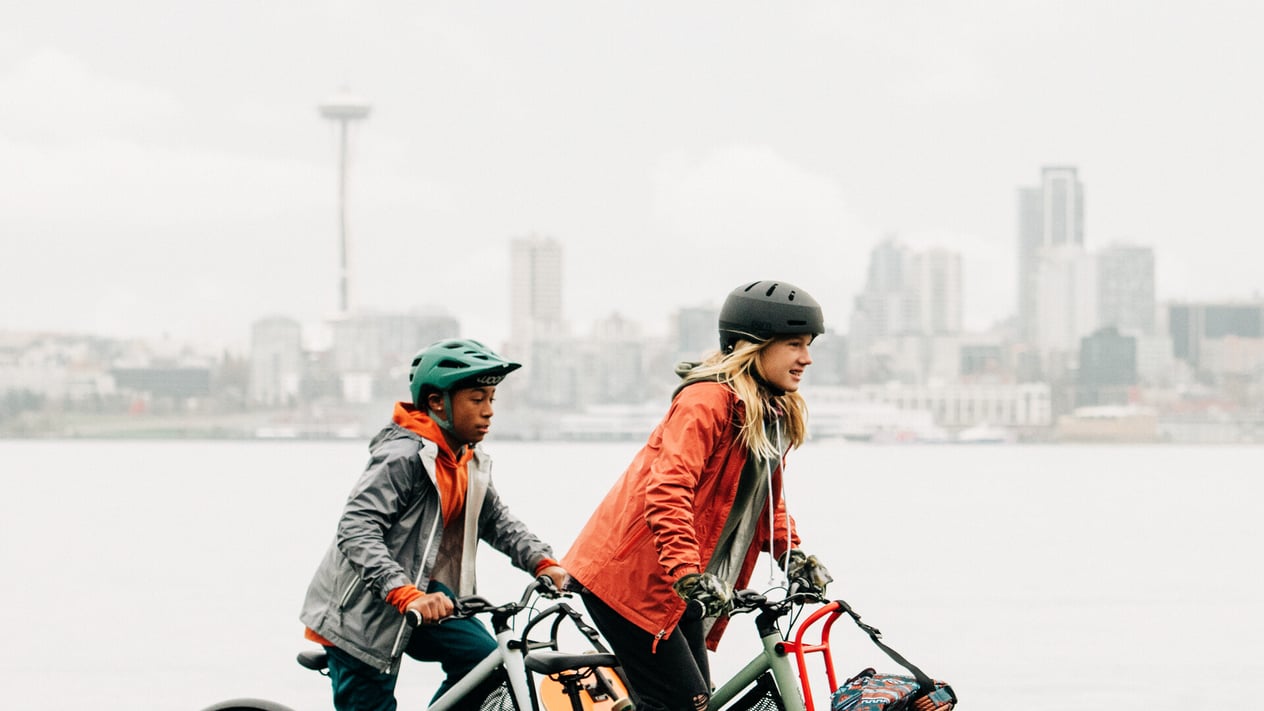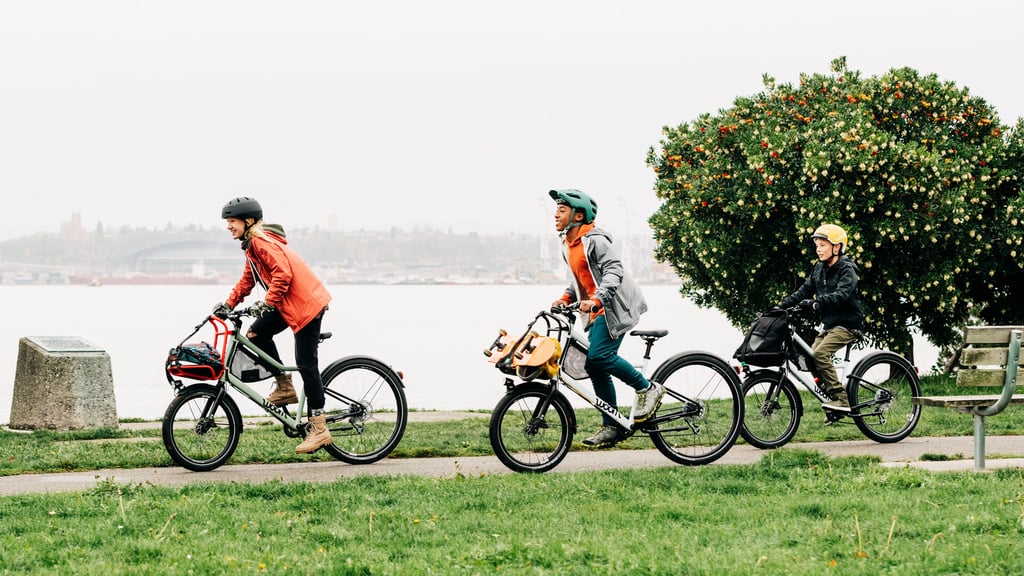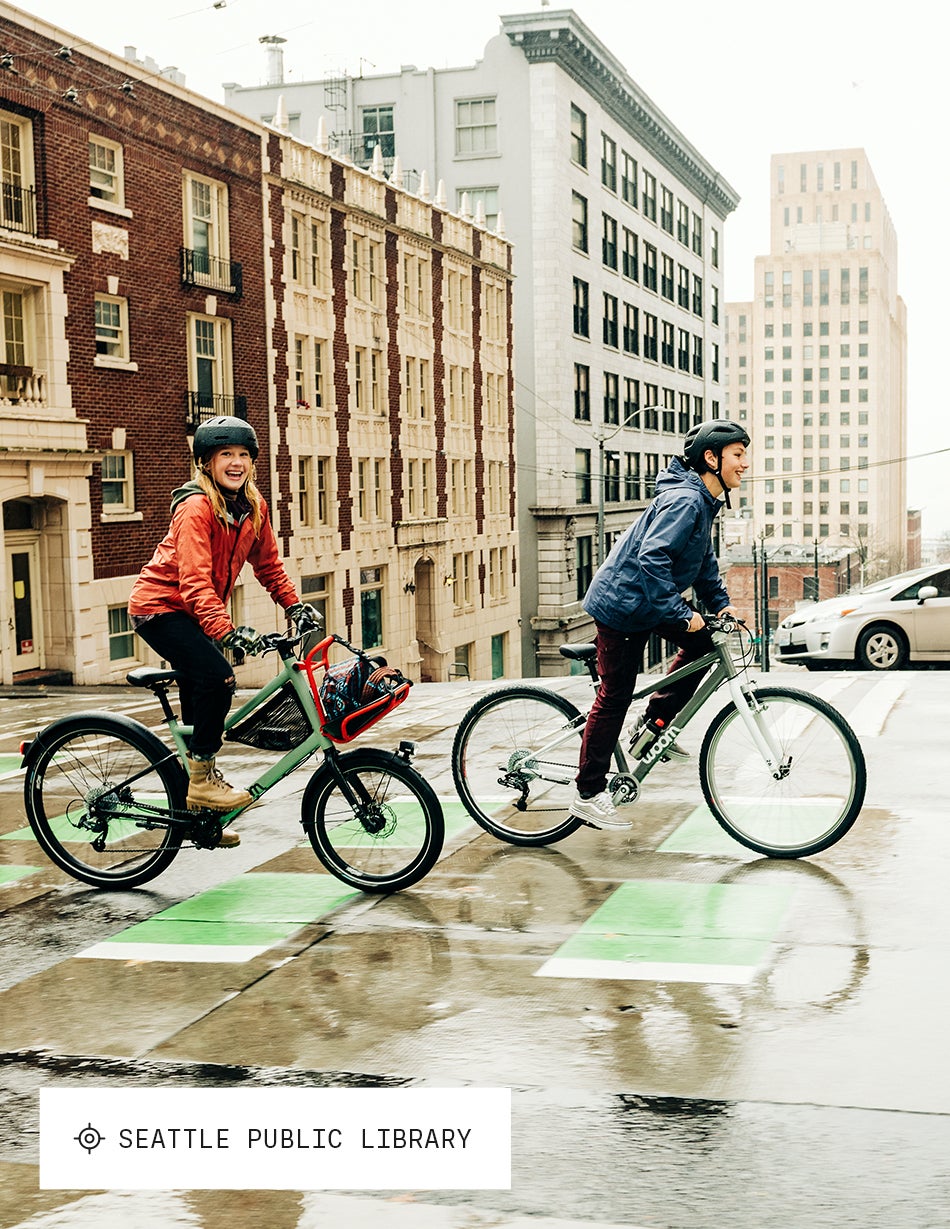 Downtown Seattle
Next, they jumped on the West Seattle Water Taxi at Seacrest Park to get to downtown Seattle. Much of downtown is lined with protected lanes that allow them to move safely and freely throughout the city.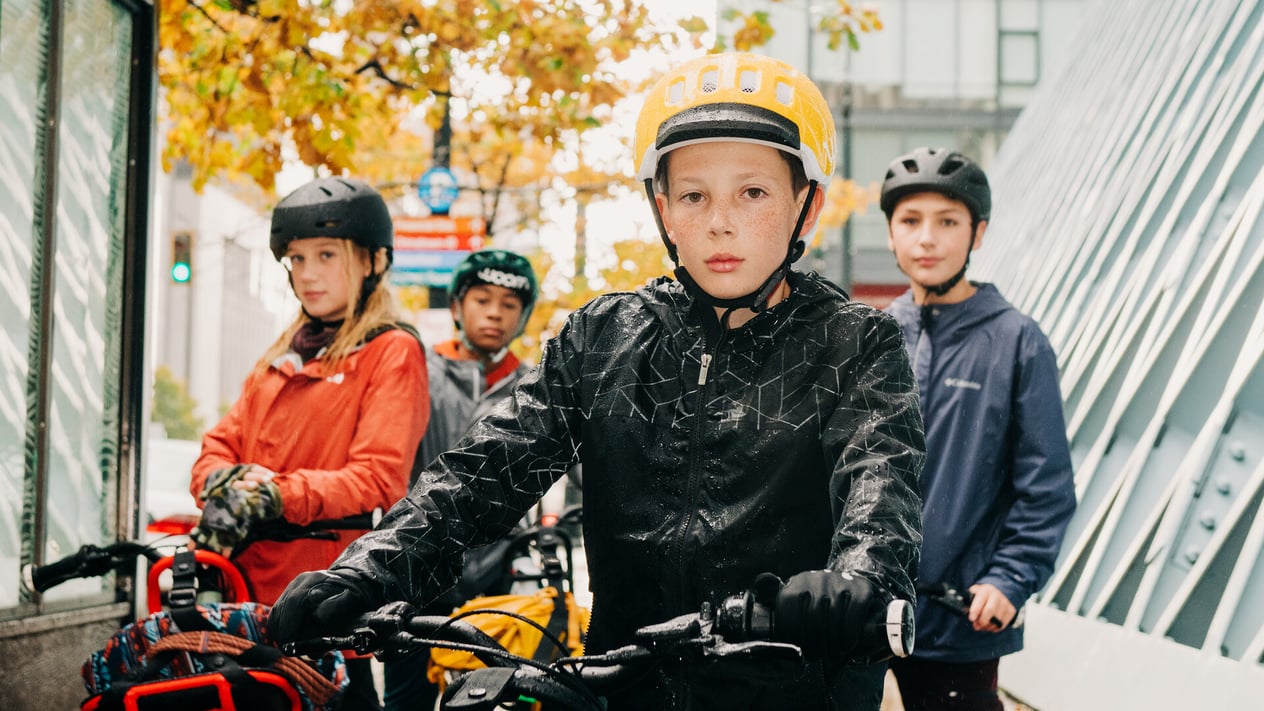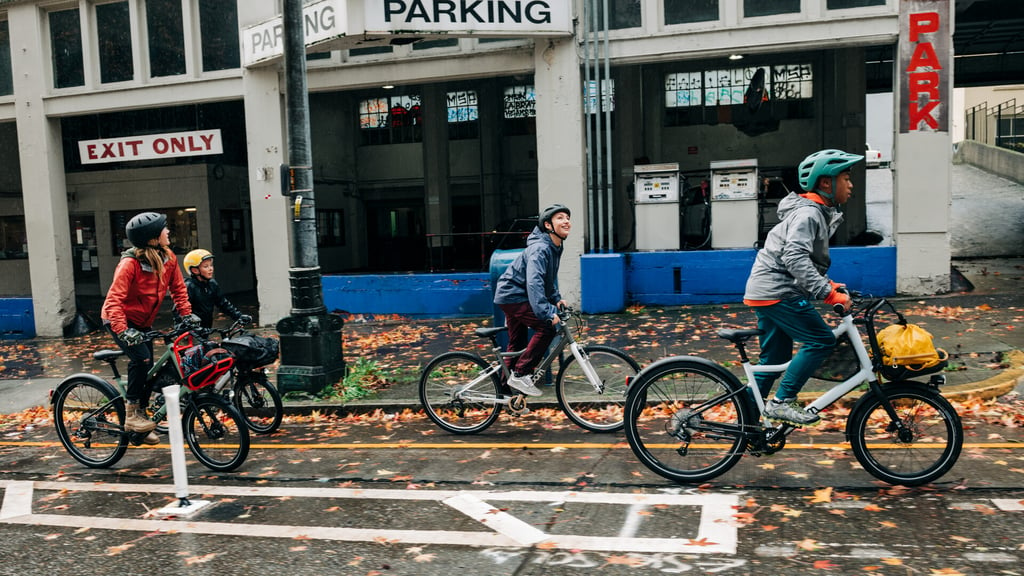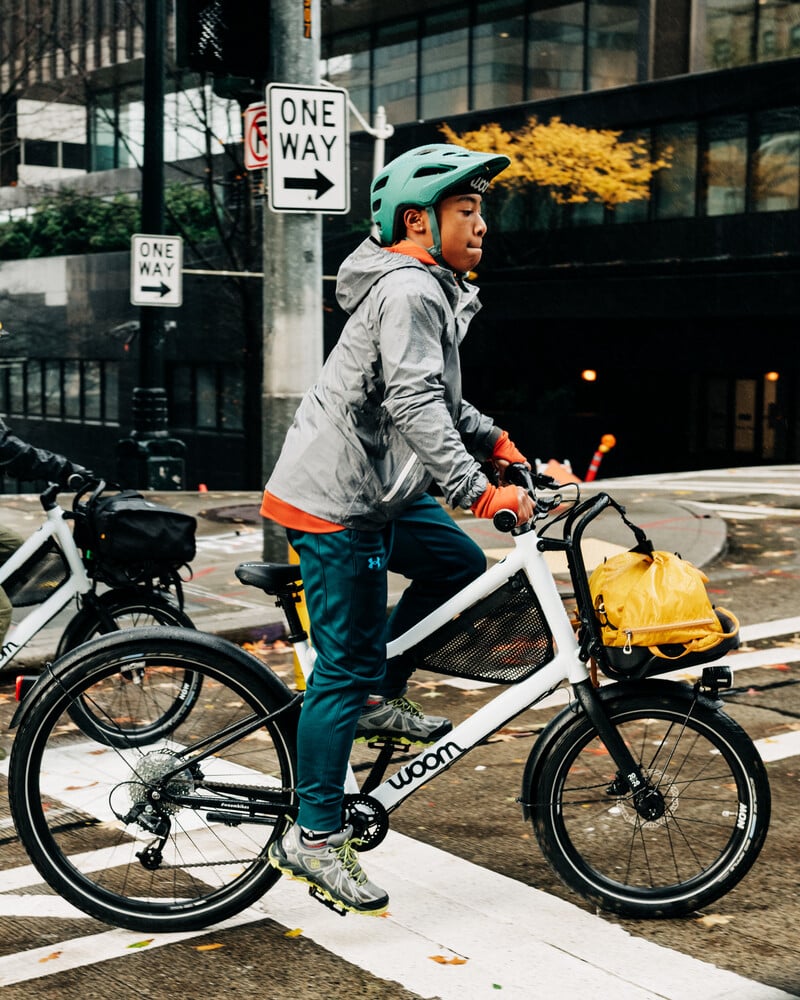 The towering trees were swapped out with surrounding skyscrapers. This was when they started to feel like native commuters — the rain started, and that wasn't going to stop them.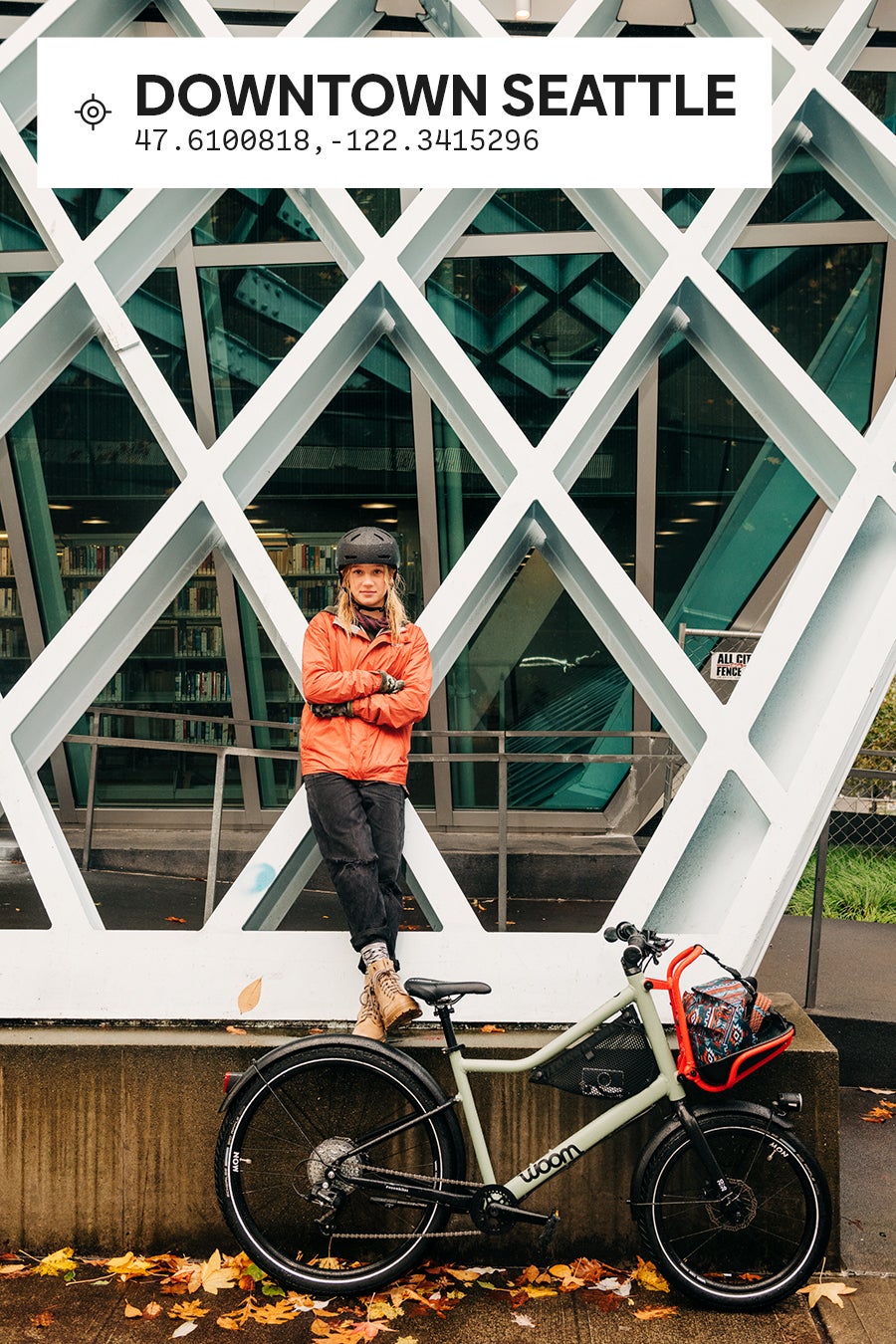 Keep it Clean
These durable, full-coverage fenders got you covered and keep you from getting wet.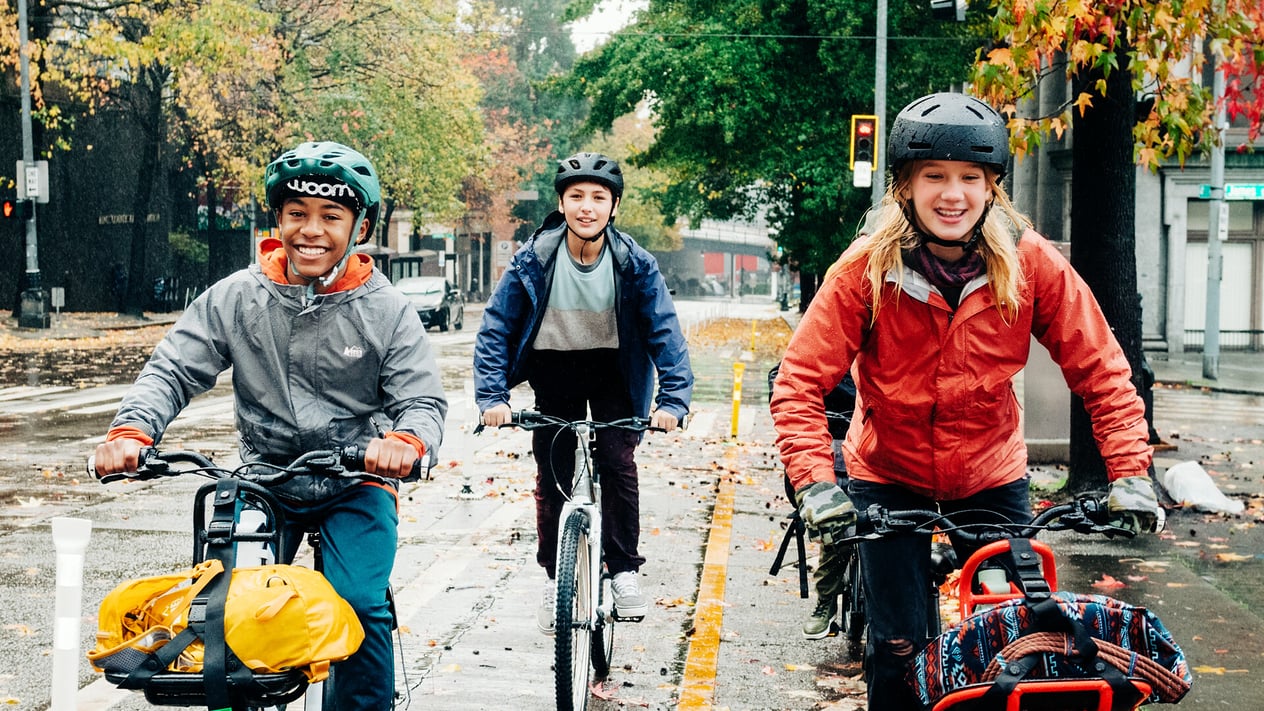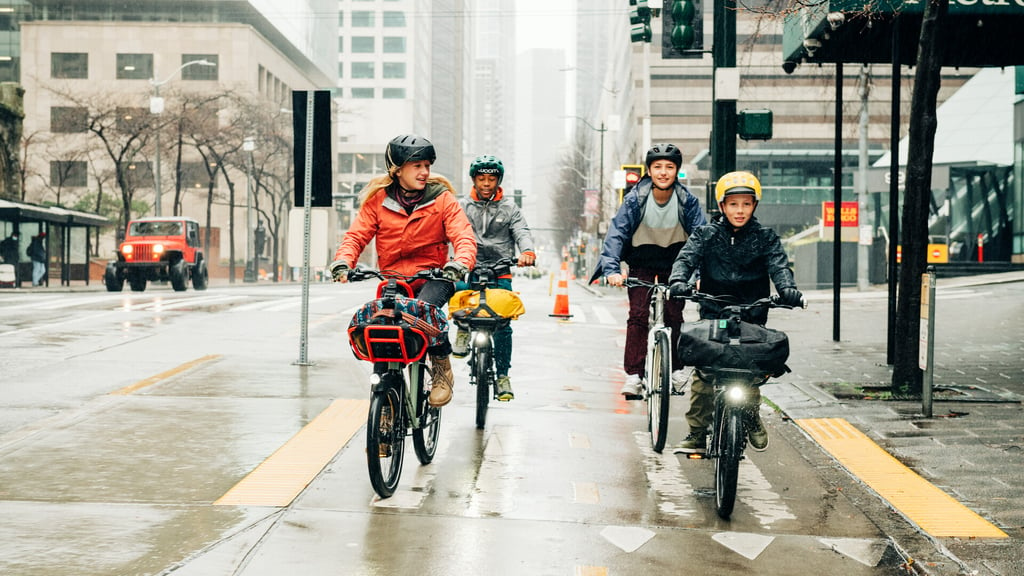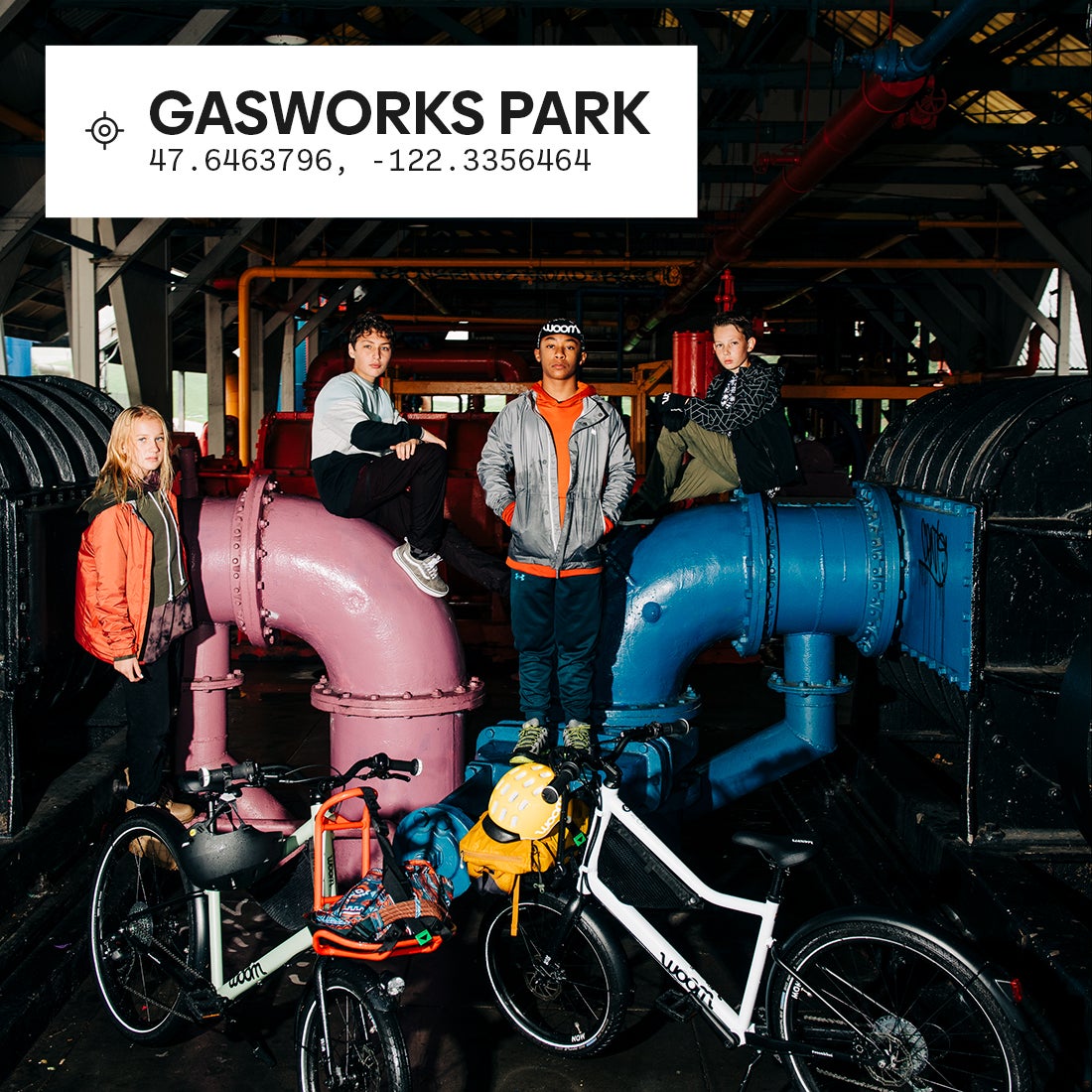 The wind and rain got worse as they headed toward Seattle's iconic Gasworks Park. They took one last look over the waterways around them before finding shelter from the weather under a pavilion where old refinery equipment is now on display.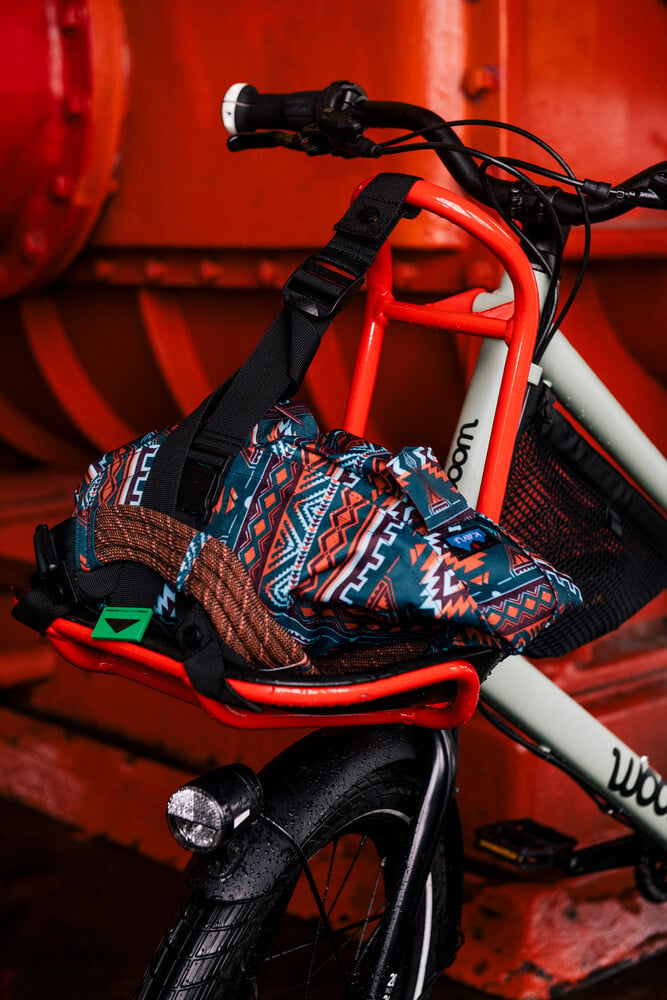 Everything on Board
%(Your backpack, sports equipment, or skateboard — the front rack — stores it all safely with built-in straps, and there's still room to mount a few water bottles.)%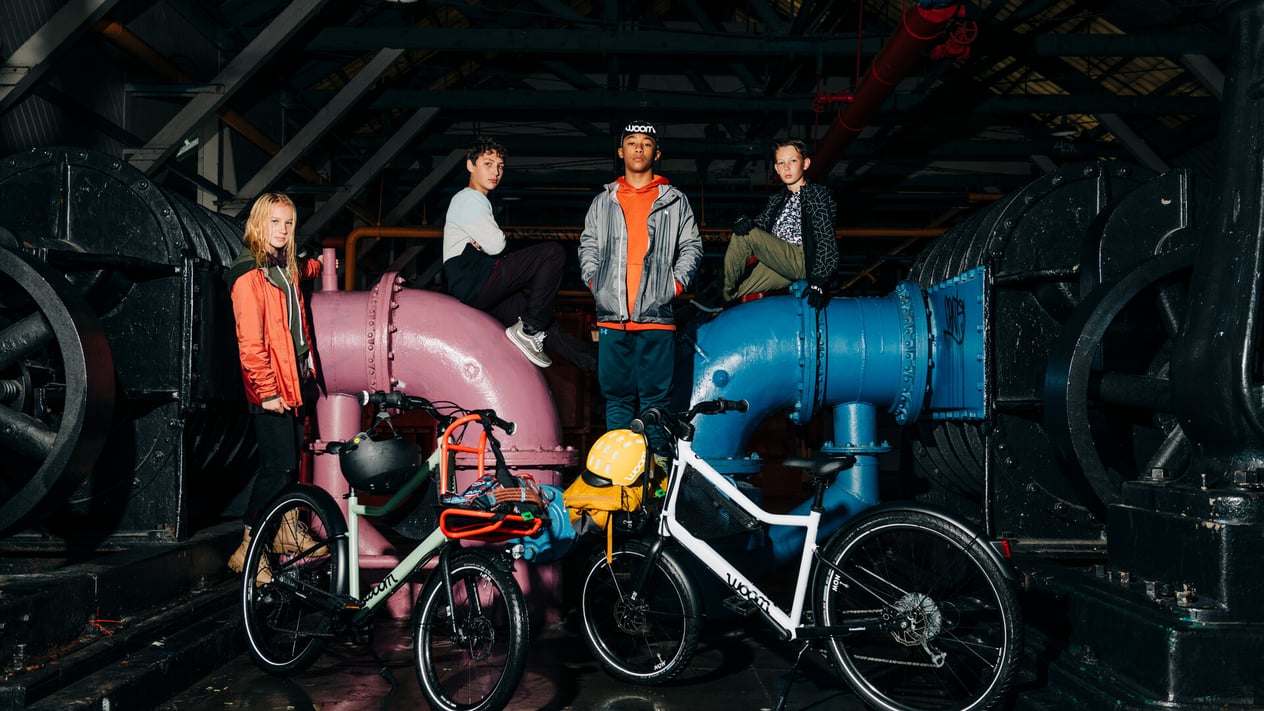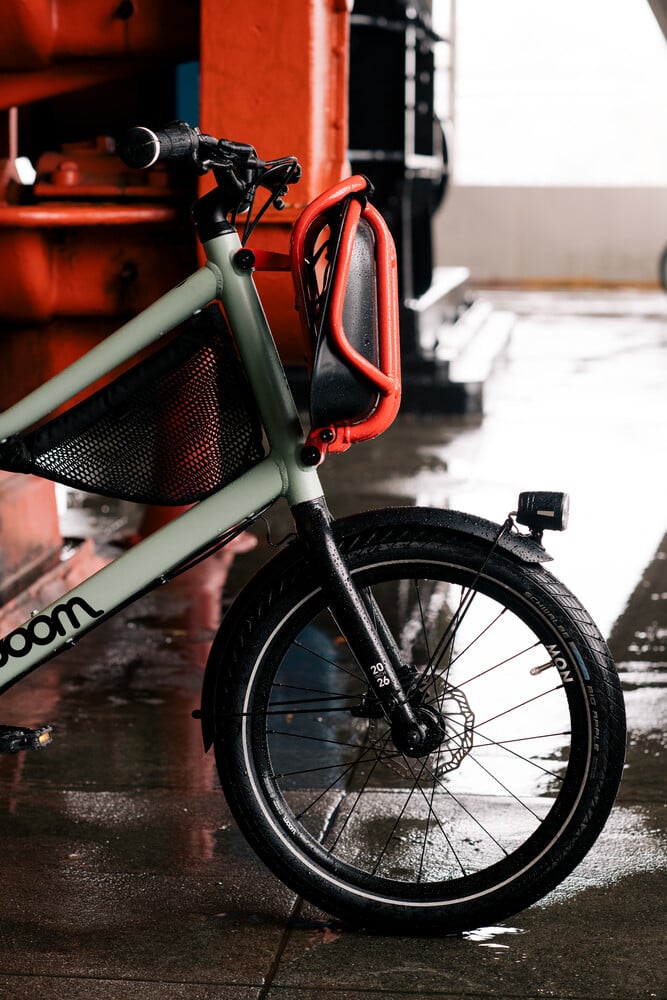 Seattle is a testament to bike infrastructure in an otherwise geographically challenged place. It's a city built with a winding web of water and hills and is wrapped in a continual drizzle ...yet the biking community, bike lanes, and biking culture thrives.