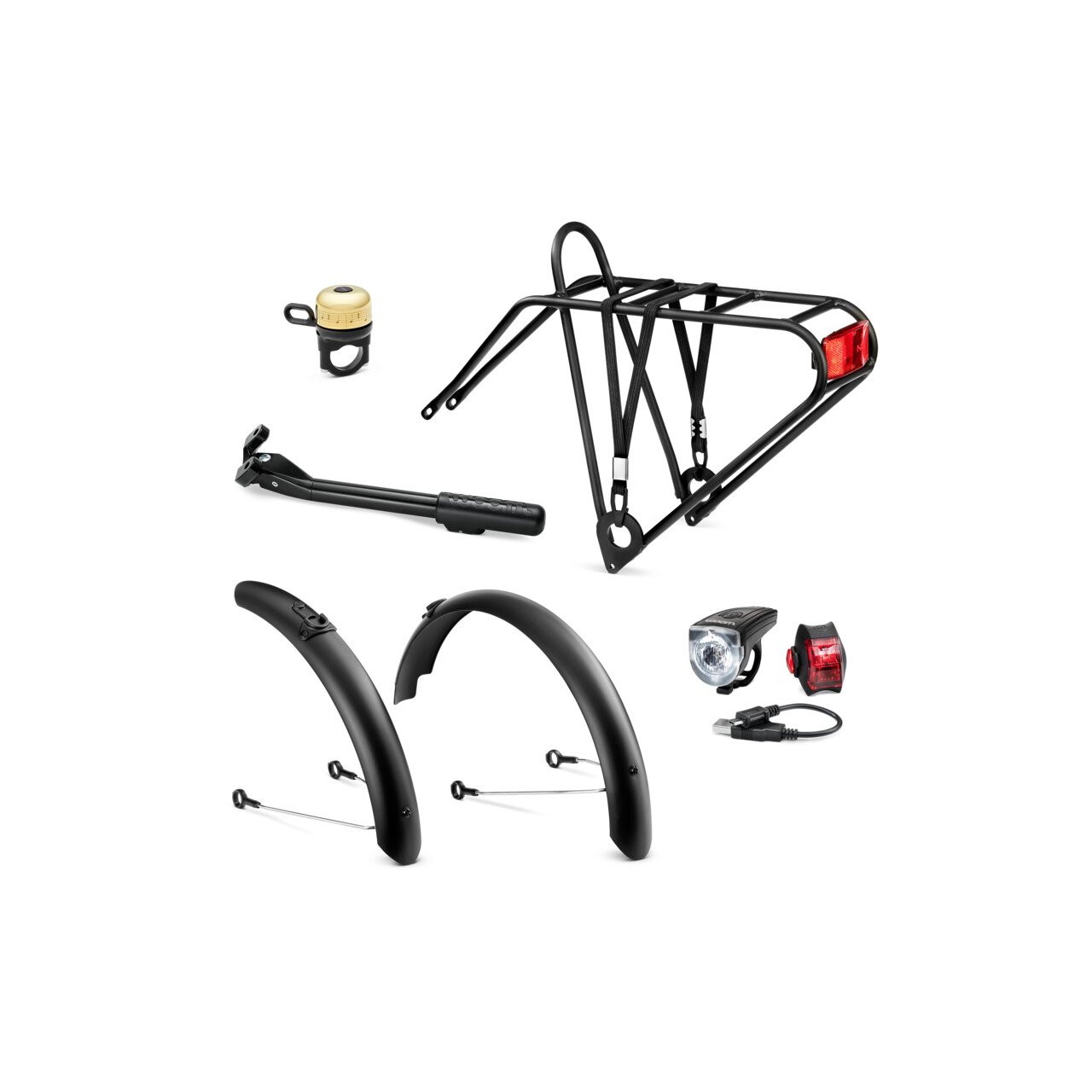 Starter Plus Bundle
This bundle comes with everything your child needs on their bike ride adventures – a handy kickstand for parking up safely, bright lights, mudguards and a loud bell to clear the path ahead.
PICKUP Rack
Our robust yet lightweight rack comes with an integrated reflector.
LEGGIE Kickstand
Our innovative aluminium kickstand can be kicked up and down no matter what position the pedals are in. - Size S fits woom ORIGINAL 1 PLUS, 2 & 3 - Size M fits woom ORIGINAL 4 & 5 and woom OFF/OFF AIR 4 - Size L fits woom ORIGINAL 6, woom OFF/OFF AIR 5 & 6 and woom UP 5 & 6
SNAP Click-On Mudguards
Our mudguards provide maximum protection against splashes of water and are easy to mount and remove.
Cyclope Bike Lights
Our rechargeable CYCLOPE Bike Lights make sure that your child is visible to other road users.
VIENNA Bell
Our brass bike bell is easy enough for kids to use, so everyone will be able to hear your child coming.