Health
"We need more coverage of disability sport"
Sebastian Eggert, manager of the Austrian Cycling Federation (ÖRV)'s paracycling team, talks to woom about the current state of disability and para-sport in Austria.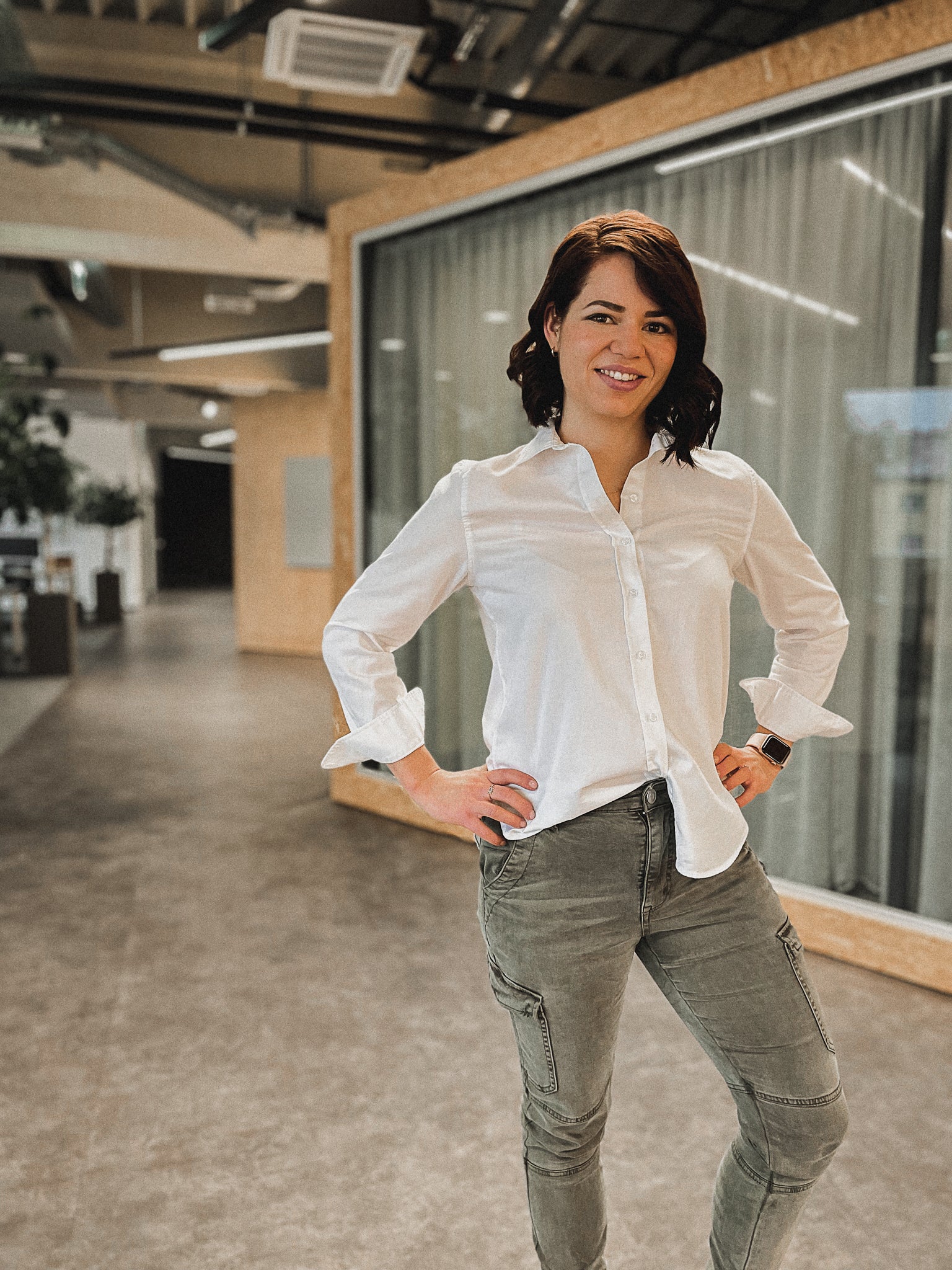 Desiree Haselsteiner,
10/11/2022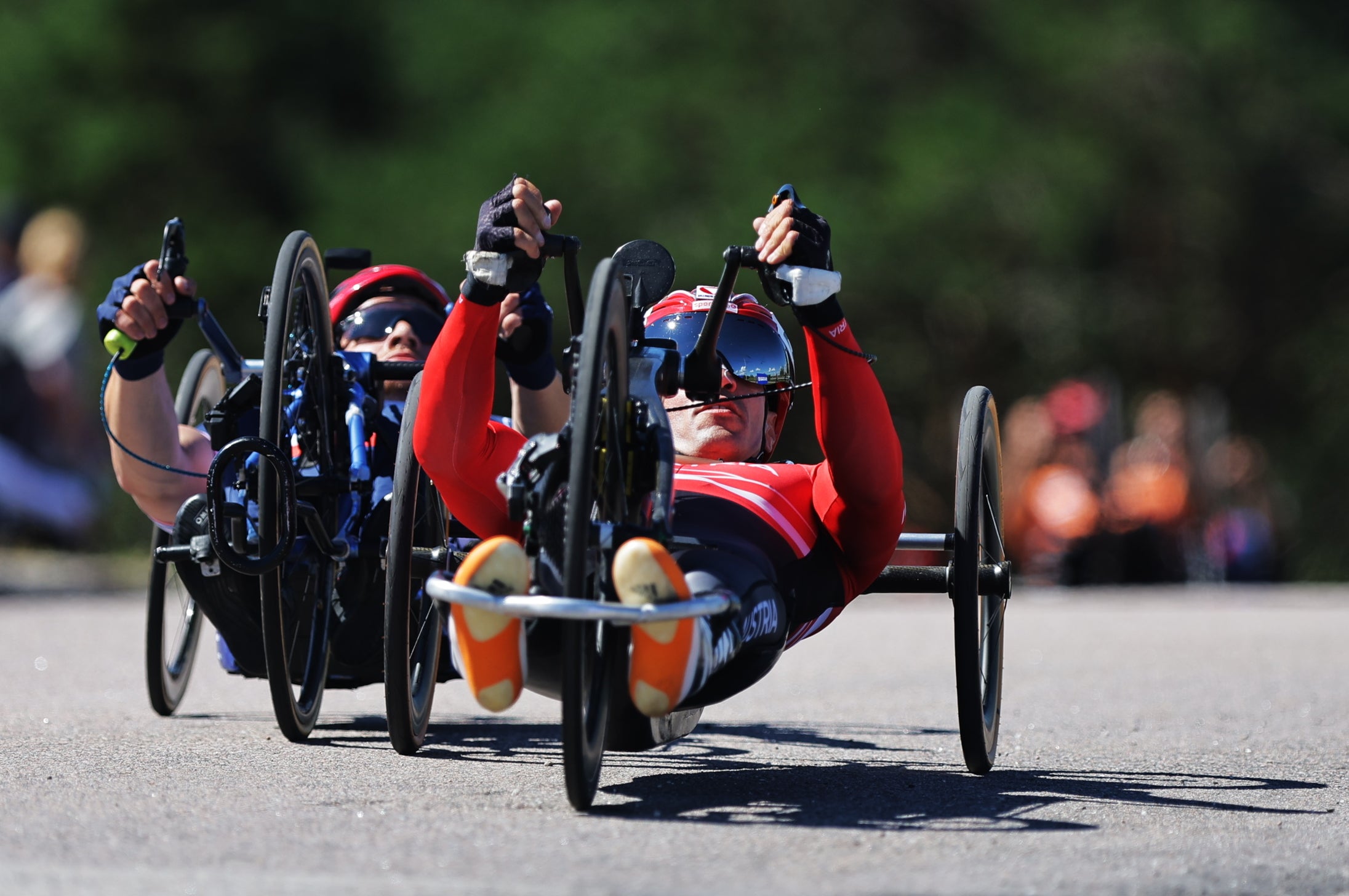 A paracyclist in action at the UCI Paracycling Road World Championships in Quebec, Canada. © SWPix.com/ÖRV
Short biography:


What are your biggest achievements so far as manager and coordinator of the national para-cycling team?
Eggert: I'm in charge of organising international and national events, such as the Austrian national championships, European Cup races as well as World and European Championships. I also represent the Austrian Paralympic Committee (ÖPC) at the Summer Paralympic Games. Alongside the head coach Alexander Hohlrieder, we create the support framework for the athletes. We're a team, but each athlete is responsible for their own achievements, so we wouldn't want to take credit for those.
One thing that Alexander and I have done is break new ground: We focus on putting together a team of young athletes and creating an inclusive training camp on Mallorca with non-disabled athletes from the national team too. The success speaks for itself:
6 medals in Tokyo (1x gold, 2x silver, 3x bronze)
3 medals at the World Championships in Portugal (2x silver, 1x bronze)
9 medals at the European Championships in Austria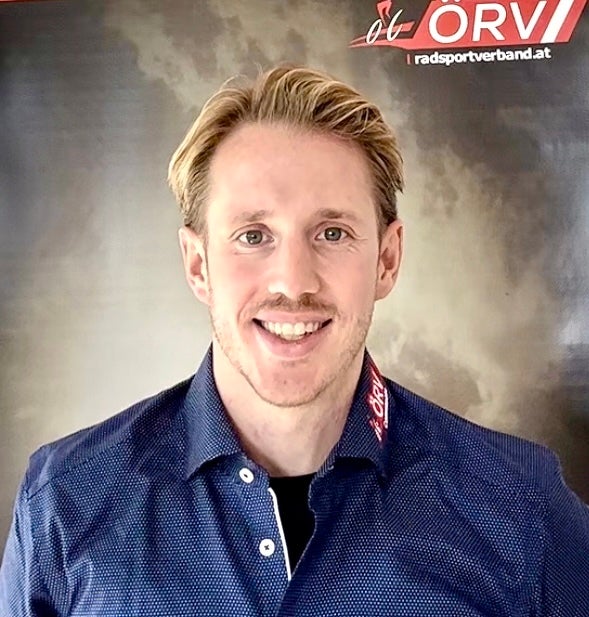 Sebastian Eggert, team manager and coordinator of the Austrian national paracycling team. © ÖRV
woom: When and how did cycling become part of your life?
Sebastian Eggert: I joined the Austrian Cycling Federation in August 2019. Prior to that, I'd be participating in disability sports as part of the Special Needs Team for the football club SK Rapid Wien in Vienna. I was really drawn to the strength of the individuals in the paracycling team. They're all exceptional athletes and capable of incredible feats. They are athletes you can really admire, and can easily be held up as role models. Being able to work with them is absolutely wonderful.
woom: How would you describe the state of disability and parasport in Austria right now?
Eggert: The Austrian government took a big step in the right direction in 2022 by elevating parasport and including it in elite, high performance sport. This means they're committed to enabling equal and easy access to everyone, whether you've got a disability or not, to partake at the highest level. I think this is a really important aspect when it comes to promoting equality at the top level.
It's worth mentioning that at an elite level there's no difference between athletes with or without a disability. They're all professionals, dedicated to their sports, and we can only take our hats off to them.
Unfortunately, the public's interest in parasport is fairly limited. In my opinion this comes down to a general lack of interest in people living with disabilities; this part of society is often sidelined and ignored. It's more of a general trend, not just in sport, and it occurs across the whole range of disabilities. There's a lot of room for improvement here.
woom: There's very little media coverage given to disability sports. Why's that?
Eggert: The media is dominated by football, Formula 1 and – here in Austria – also skiing. Fringe sports, and even parasport, are not given much attention. But if a sport is barely given any coverage, then it's not surprising when the public has little or no interest in it. It makes it much harder for athletes to get support and sponsors. And without decent sponsors, it's almost impossible to practise your sport professionally. These athletes see education as a part of their duty on a daily basis.
But their efforts need to be bolstered by umbrella associations and the industry too. They should endeavour to ensure consistent coverage. Simply covering major events like the Paralympic Games is insufficient. Moving forward, we have to work collaboratively to generate more attention.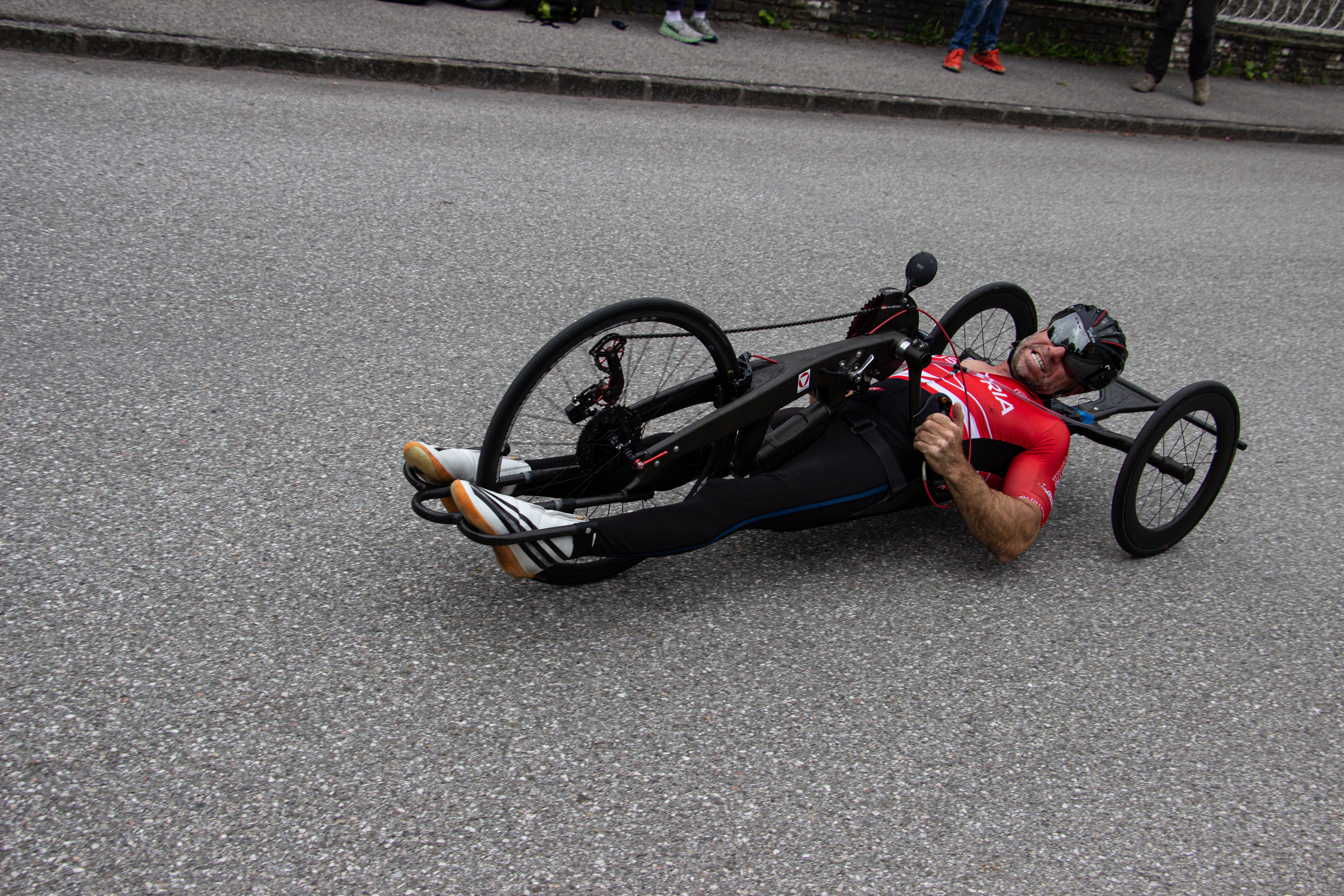 One final push for the finish. Riders grit their teeth all the way to the line, as seen here at the UEC Paracycling European Champions 2022 in Peuerbach, Austria. © Peter Maurer/ÖRV
woom: What can federations do to ensure consistent media coverage for disability and parasport?
Eggert: Creating a league would be a big step forward. This would be one way to ensure long-term media coverage. You could create a paracycling series in Austria, too. Looking outside of cycling, it would be great to start up a football league as well. This would allow people to follow the sport and develop a deeper understanding of the results.
woom: One challenge in parasport comes from the classification system, which groups athletes into similar categories based on their level of impairment to allow a fair and level playing field. However, it's often met with criticism. What's your take on this?
Eggert: The classification systems can certainly cause some controversy. They vary from sport to sport based specifically on the degree of impairment, and it's naturally in an athlete's interest to have their disability classified as more severe than it is in order to gain an advantage in their respective class.
This is where athletes could step into a grey area to get the best out of it for themselves. I see this as an issue: When athletes are misclassified, it can negatively affect athletes that genuinely have an eligible impairment for that category. It could seriously limit someone's chances of winning a major competition.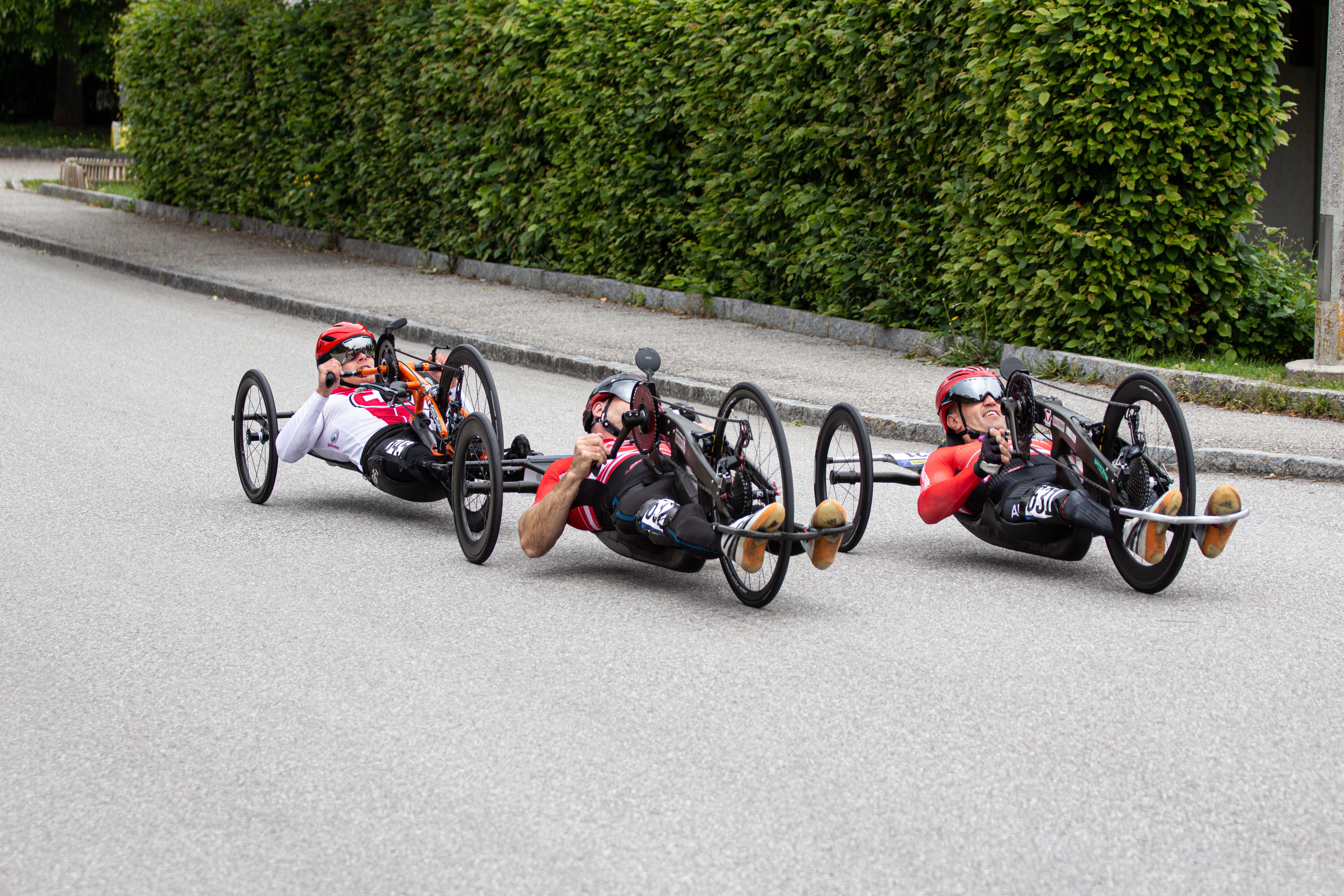 Is it easier to ride as a team? Two Austrian athletes compete at the UEC Paracycling European Championships 2022 in Peuerbach, Austria. © Peter Maurer/ÖRV
woom: Let's look specifically at paracycling: In what ways might a bike be adapted for paracyclists?
Eggert: Technology is a really big thing in cycling. But in paracycling, the extent of customisation is much greater than amongst able-bodied riders. Each bike is unique because every rider is different and has a different degree of impairment. As with all elite sports, it comes down to subtle changes that are fine-tuned through test runs and lengthy processes of refinement. To find the recipe for success, paracyclists tinker, try out and fine-tune their bike setups. It's the only way to gain those precious fractions of a second that will make you quicker than the competition.
In terms of kit, an athlete's skinsuit has to be custom-made, as do shoes, inserts, and cleats in the case of riders with a prosthesis. Equipment and bike setup play a big role when it comes to crossing the finish line first.
Having the best equipment is just one factor though. What really counts is regular, specific training as well as motivation and the ability to perform on demand and then perform even better the next time. Our athletes don't have superpowers – they're regular people who live with different conditions to the 'average' person. Like all top athletes – with or without a disability – they've got a special strength inside them that allows them to excel and achieve incredible performances.
woom: What advice would you give to a young athlete looking for fresh motivation after a serious accident or injury? Could parasport be a good alternative?
Eggert: Sport is always a good idea to find motivation again. Through sport, we learn to cope better with challenging situations, deal more effectively with stressful moments and achieve a more positive attitude to life and our bodies.
People that invest a lot of sweat, discipline, courage and perseverance into what they do are certainly able to handle a lot. But the most important thing is enjoying what you do. If you're not having a good time turning pro, something that begins as your passion will turn into more of an ordeal.