UP
An ultralight 24" electric mountain bike with a suspension fork, Fazua drive and disc brakes designed for children aged 7 years and over.
Weight:
15.8 kg (34.8 lbs)
Top features:
child-friendly drive, suspension fork, flip-flop stem
---
Height:
128 - 145 cm (4.2 - 4.8″)
---
Welcome to the world of flow!
The ultralight woom UP 5 represents a well-rounded, playful e-mountain bike for kids aged seven and upwards. With smooth and sensitive support from the motor and child-specific components, it delivers an exceptionally natural feeling when riding together with an extra dose of flow for fun times guaranteed. For surfing the trails or reaching far-flung peaks, the woom UP turns every ride into an adventure.
E-Motor
The smooth, rider-friendly Fazua drive system delivers a natural feeling when riding without any pedalling resistance – guaranteed across all three support modes. The compact and lightweight combined motor and battery unit is subtly integrated into the down tube and can easily be removed.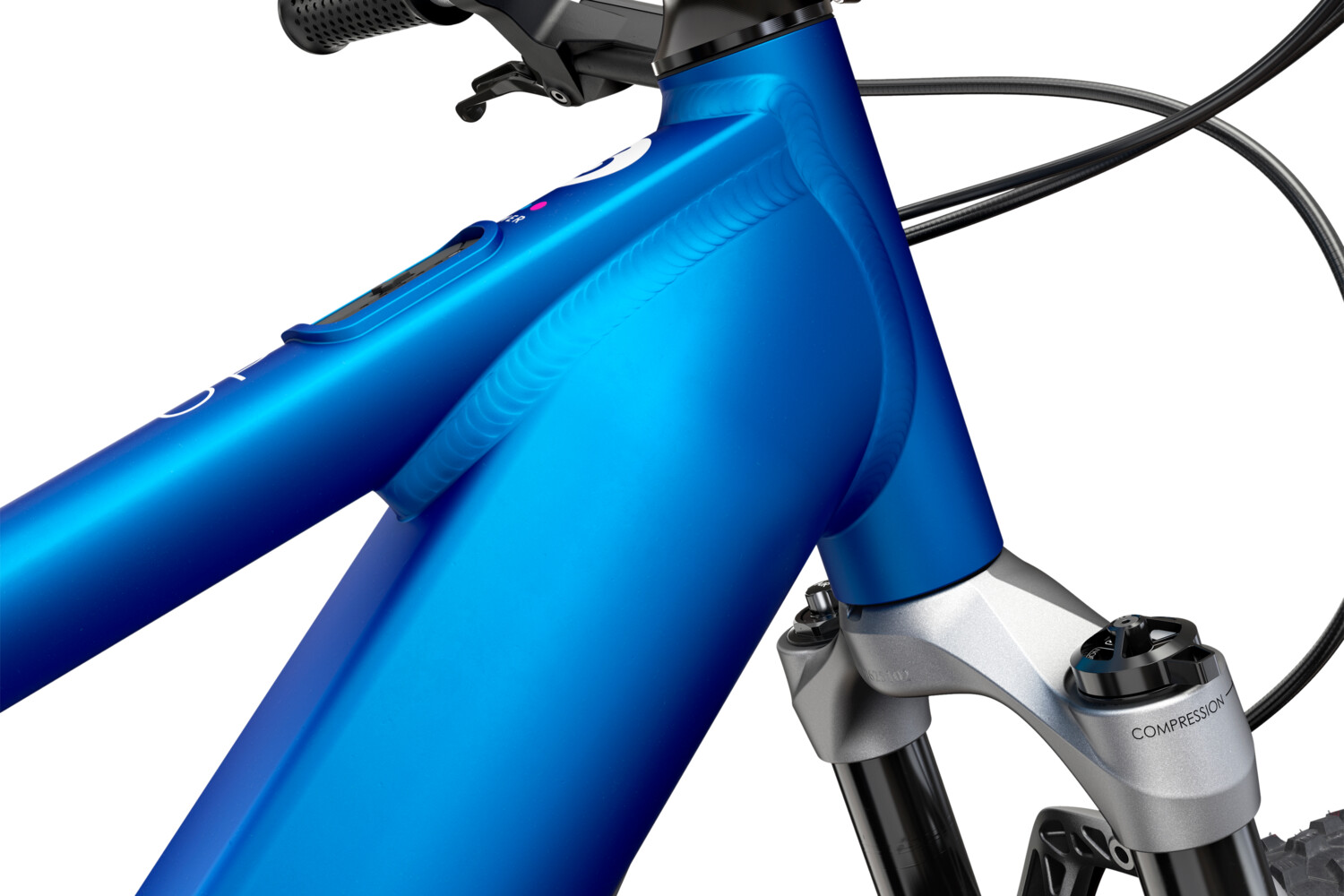 woom frame
The superlight aluminium frame with butted hydroformed tubes has impeccable MTB genes with modern geometry, a long wheelbase and a flat steering angle. The kink in the top tube makes it easy to dismount quickly in any situation.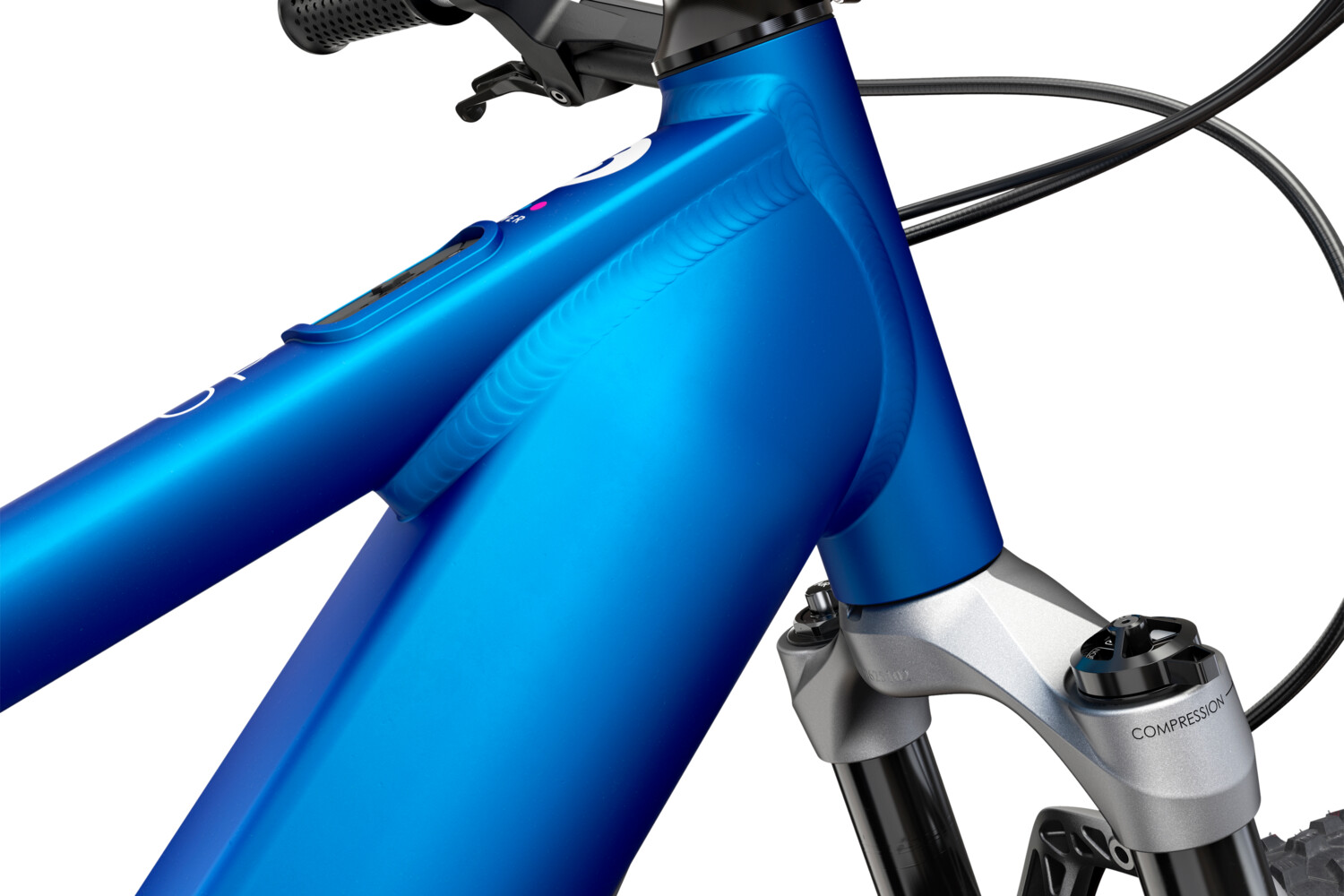 Suspension fork
Comfort and control on the bumpiest terrain is a given thanks to the high-quality suspension fork, which can be adjusted to the rider's weight. With adjustable compression and rebound damping, the fork can be tuned for the terrain and the day's conditions, plus its lock-out function is a bonus on the climbs. For long days on the trail or skirting home through the forest, good times are guaranteed.
Brakes
Easy-to-modulate disc brakes are teamed with special brake levers designed for children's hands to provide maximum stopping power in every situation including steep slopes and wet conditions.
Stem
Specially developed from forged aluminium, this stem pairs the ultimate stiffness with the lowest possible weight. Thanks to its flip-flop design, there's the option to raise the height of the bars simply by inverting it.
woom saddle
The saddle is one of the most important points of contact between the child and the bike. It is vital when it comes to ride enjoyment. That is why our saddle is designed to fit the pelvis of children in this age group and give them a slightly stretched-out riding position. Perfect for getting the most out of their ride!
Gears
Smooth shifting comes courtesy of our precise and easy-to-operate gear system. The SRAM NX has eleven gears and a wide gear ratio, ready to thrive whatever the gradient.
Trigger shifter
The easy-to-operate SRAM NX trigger shifter makes light work for children's thumbs by shifting efficiently through the eleven gears with precision.