woom at the Austrian Embassy
Sharing our commitment to Sustainability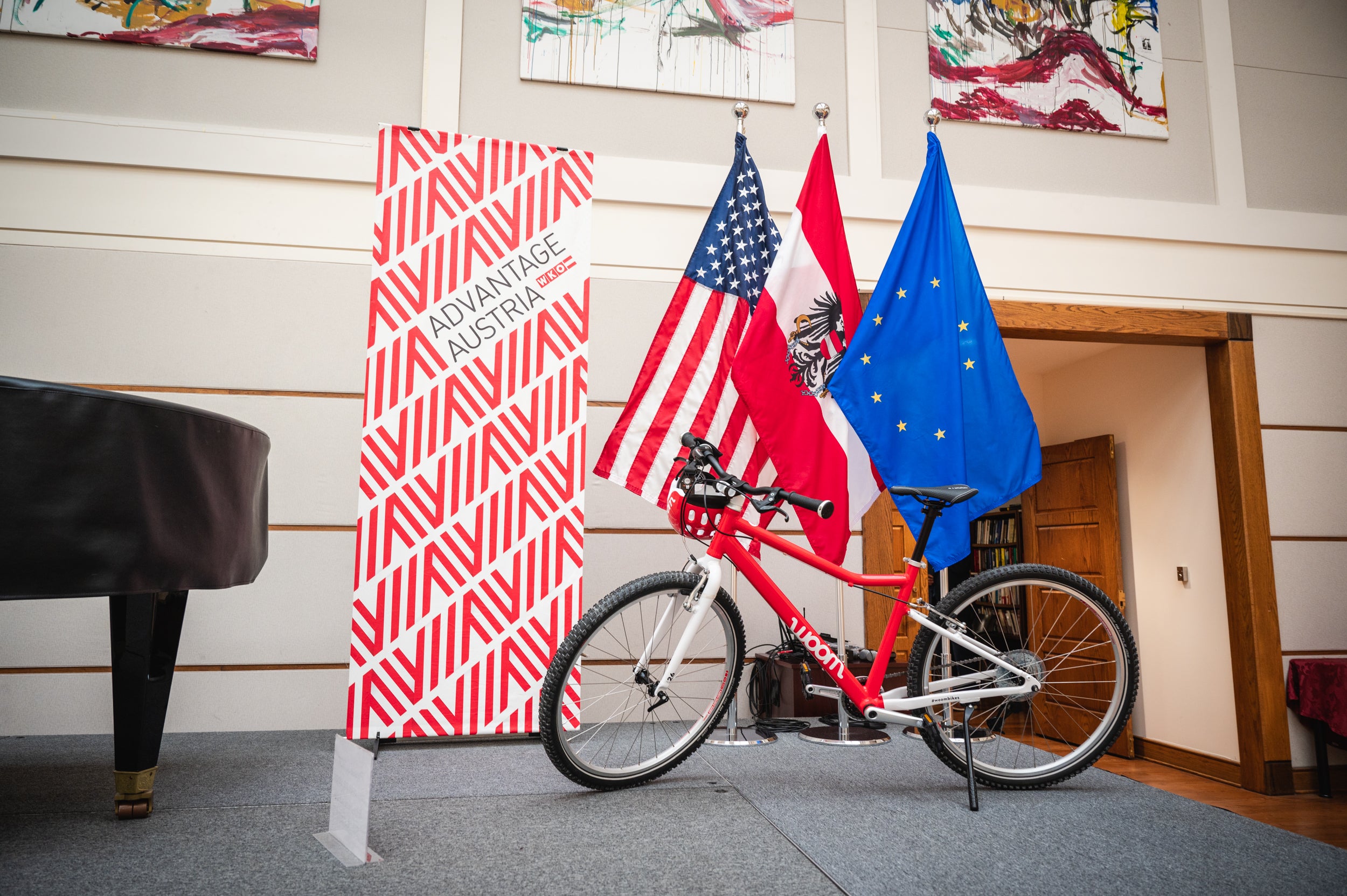 Recently, woomster April Obersteller was honored to represent woom at the Austrian Embassy in Washington, D.C. She joined other Austrian corporations at a roundtable hosted by ADVANTAGE AUSTRIA. Having a seat at this table with organizations that share our commitment to sustainability was a woom Magic Moment.
As a bike company for children, woom is not usually grouped alongside leaders in renewable energy, air traffic control, or the automotive industry. But while what woom produces is different, the goals to advance eco-conscious mobility are the same. We were honored to participate in the conversation with Austrian Minister Leonore Gewessler (who oversees Climate Action, Environment, Energy, Mobility, Innovation, and Technology) and share woom's perspective on sustainable and eco-conscious mobility.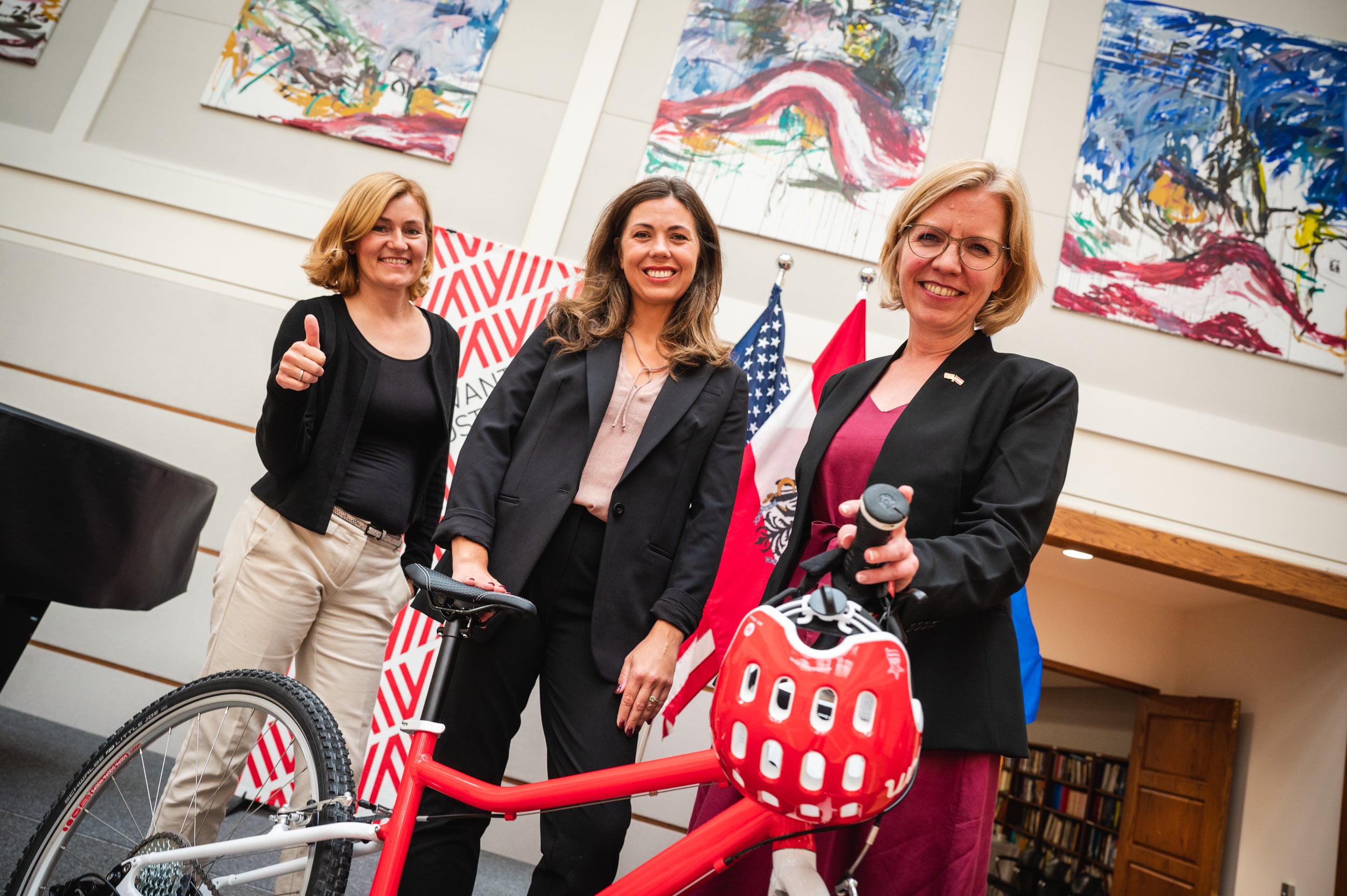 Speaking for woom was April Obersteller, woom's Director of Global Experience. "I get to talk directly to the customers, so I get to see what comes through from the parents and how this is so much more than just a bike," April explains.
In her role, April supports the woom experience for employees and customers alike. "It's something that gives children the confidence and the boldness and the possibilities." Just as woomsters care about helping children to believe in themselves, we also want to help them to believe in their capability to enact change.
In a world where transportation is essential, woom bikes are making it possible for kids to join their parents in alternative mobility, whether getting to and from school or sports or the grocery store. At the Austrian Embassy, April was honored to share how woom is dedicated to the Sustainable Development Goals (SDGs) established by the United Nations, demonstrating how other companies can do the same as well as how the Austrian and U.S. governments can lend their support to these efforts.
"When you instill that love for biking and that love for cycling at such an early age, it's something that stays with them throughout their entire life," April says. "It tangibly and physically makes an impact on our environment and how we approach sustainability."

Connected to the sustainability discussion is how we pursue circularity as a business. Rather than the traditional, linear economy of "take-make-dispose," circularity aims to utilize the full potential of a product. To that end, this roundtable sought to address the possibilities for a circular economy that looks at ways to utilize the full potential of each product and service.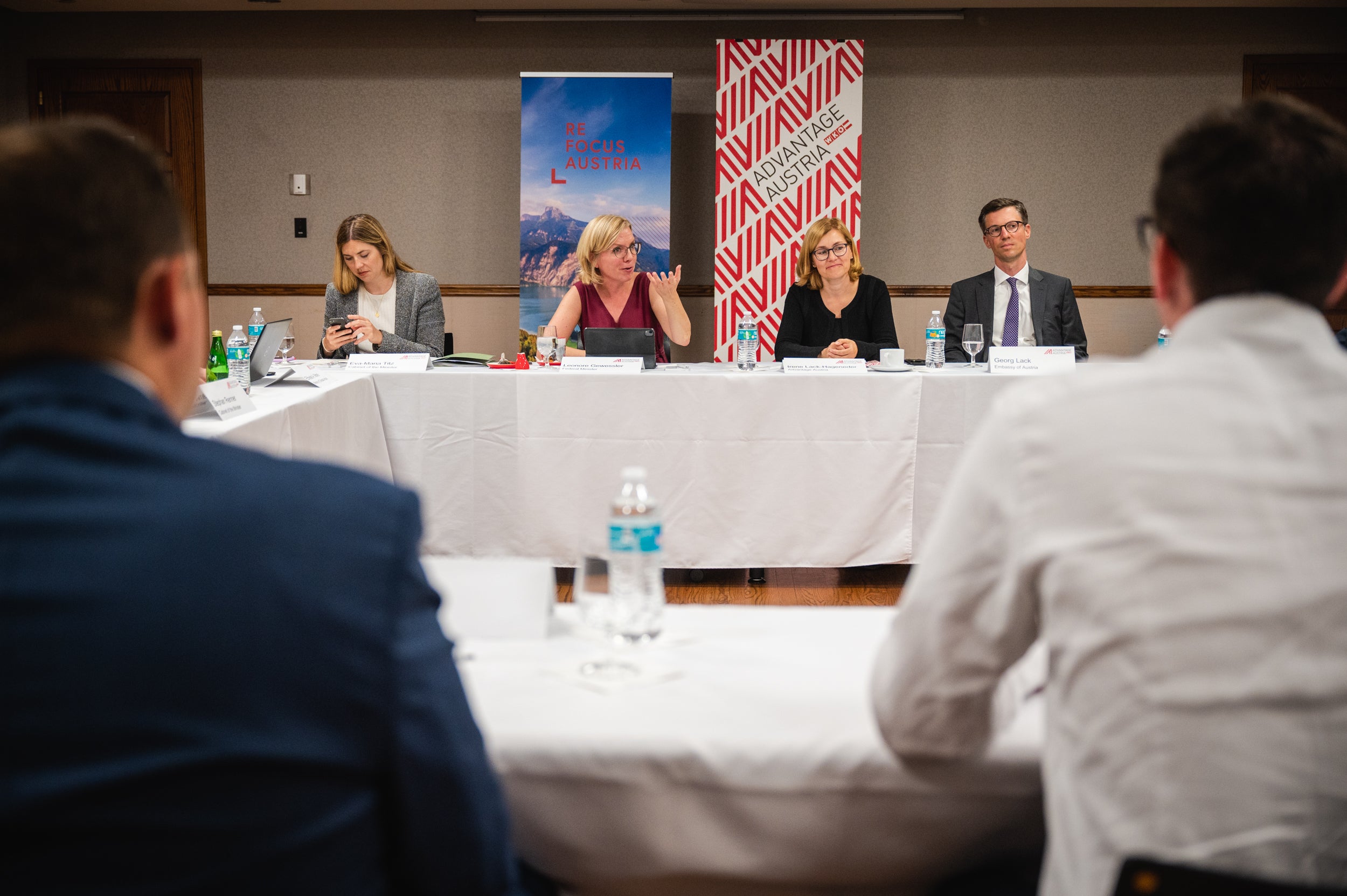 This is powerful for the environment and woom's customers. As April says, "It's so much of woom's business model in terms of some of the programs we have set up, including our UpCYCLING program."
Our upCYCLING allows customers to "size up" when their child grows out of a bike with a financial incentive with the purchase of their next woom. We create a longer life for our bikes by reusing them as certified pre-owned (pre-loved!) bikes or finding alternate uses for them.
To make our products even easier to reuse, we design our bikes to be durable, high quality, gender-neutral, and with a simple and ageless design. We are 100% transparent about the design of our bikes, with no hidden pieces, so repairs are easy to accomplish by parents or at any local bike shop. It was a privilege to share these and other insights at the Austrian Embassy and to partner with like-minded organizations.
We're thankful to have a seat at the table because we choose to be a part of this important conversation. In fact, April reports, there wasn't a single person at the roundtable who did not know woom! No one questioned woom's voice because they've had the opportunity to see the impact that woom has on the younger generation.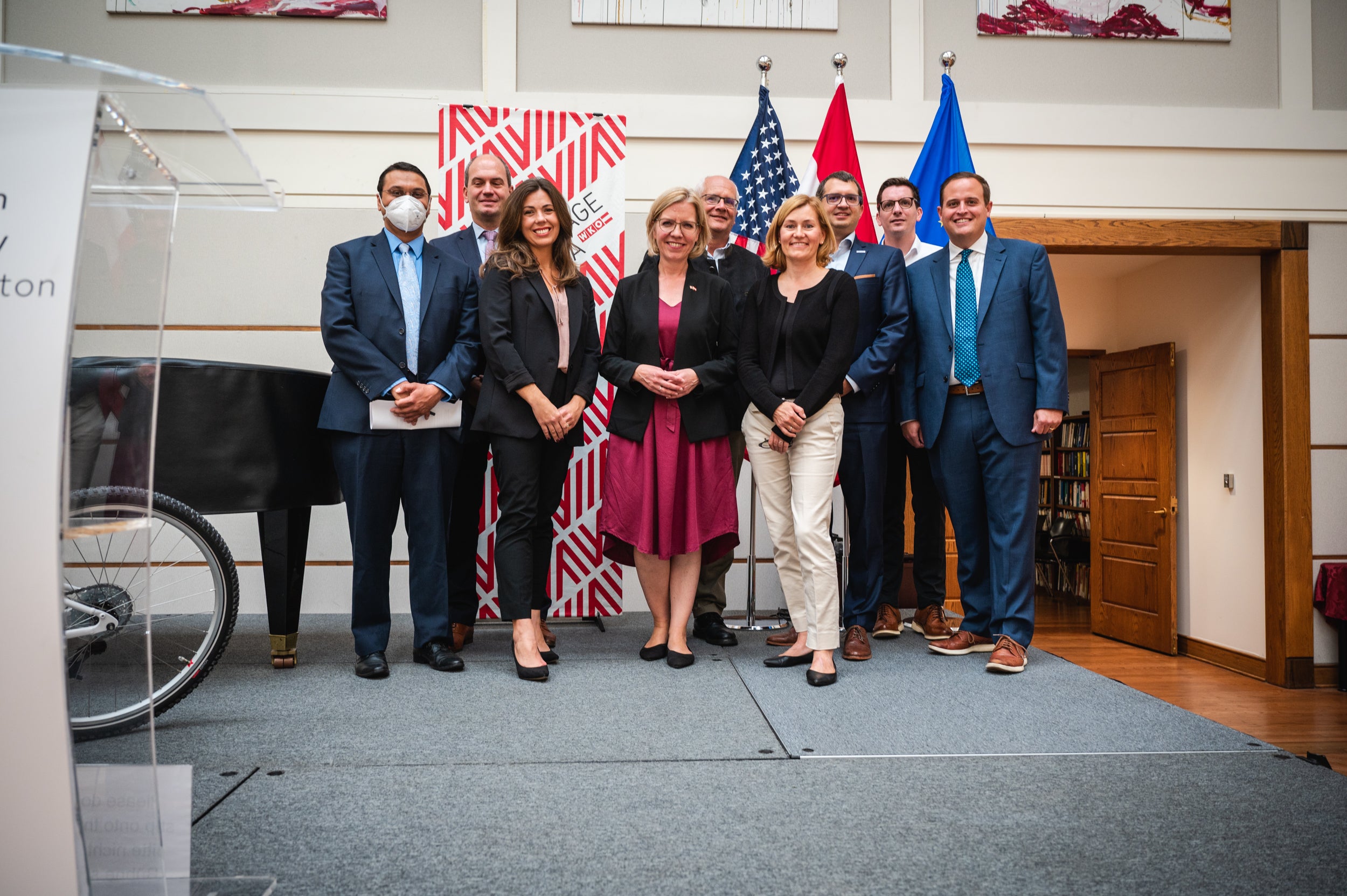 "We deeply value woom's commitment to sustainable mobility through its highly innovative product and thank the brand for being a great ambassador of Austria in the US," the Austrian Embassy states about woom. "We look forward to accompanying woom on its continued journey to conquer the American market."

The unity at this roundtable was inspiring. There were many diverse perspectives and opinions, but all came together with the same willingness and relentlessness to talk. We all shared the same goal of creating a positive impact on our planet. "At the end of the day, we're going to make really great products," said April, "but the goal is to make a positive impact on this earth. This is just the vehicle that allows us to contribute to that."