Magicmoment
The Ride of a Lifetime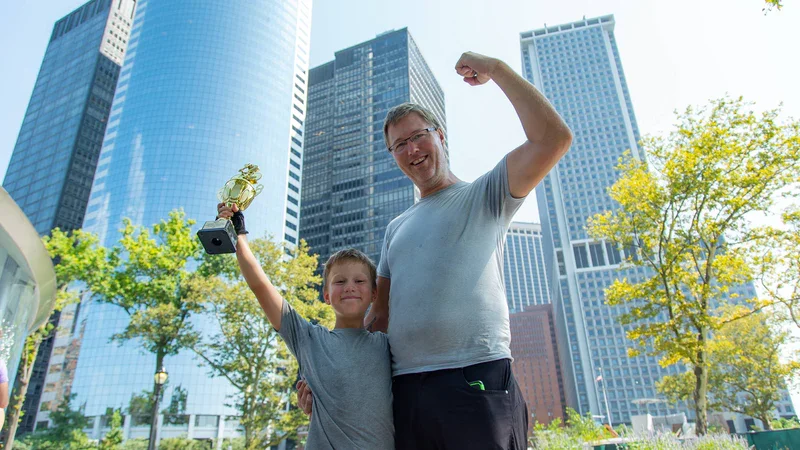 James and Shepherd (Shep for short) Colver are far from your ordinary father-son duo. Instead of tossing the baseball in the backyard all summer long, Shep, who was just six years old at the time, decided he wanted to go on the adventure of a lifetime—a cross-country bike tour starting in Washington state and ending at New York City's Statue of Liberty.
Inspired by his dad who spent the majority of his twenties cycling across the US, Shep dreamt up this 3,000-mile country-wide ride. With the support of his father, Shep realized his dream was possible, and by age nine, his dream turned into reality. Shep now holds the title of youngest rider to complete the Northern Tier Bicycle Route.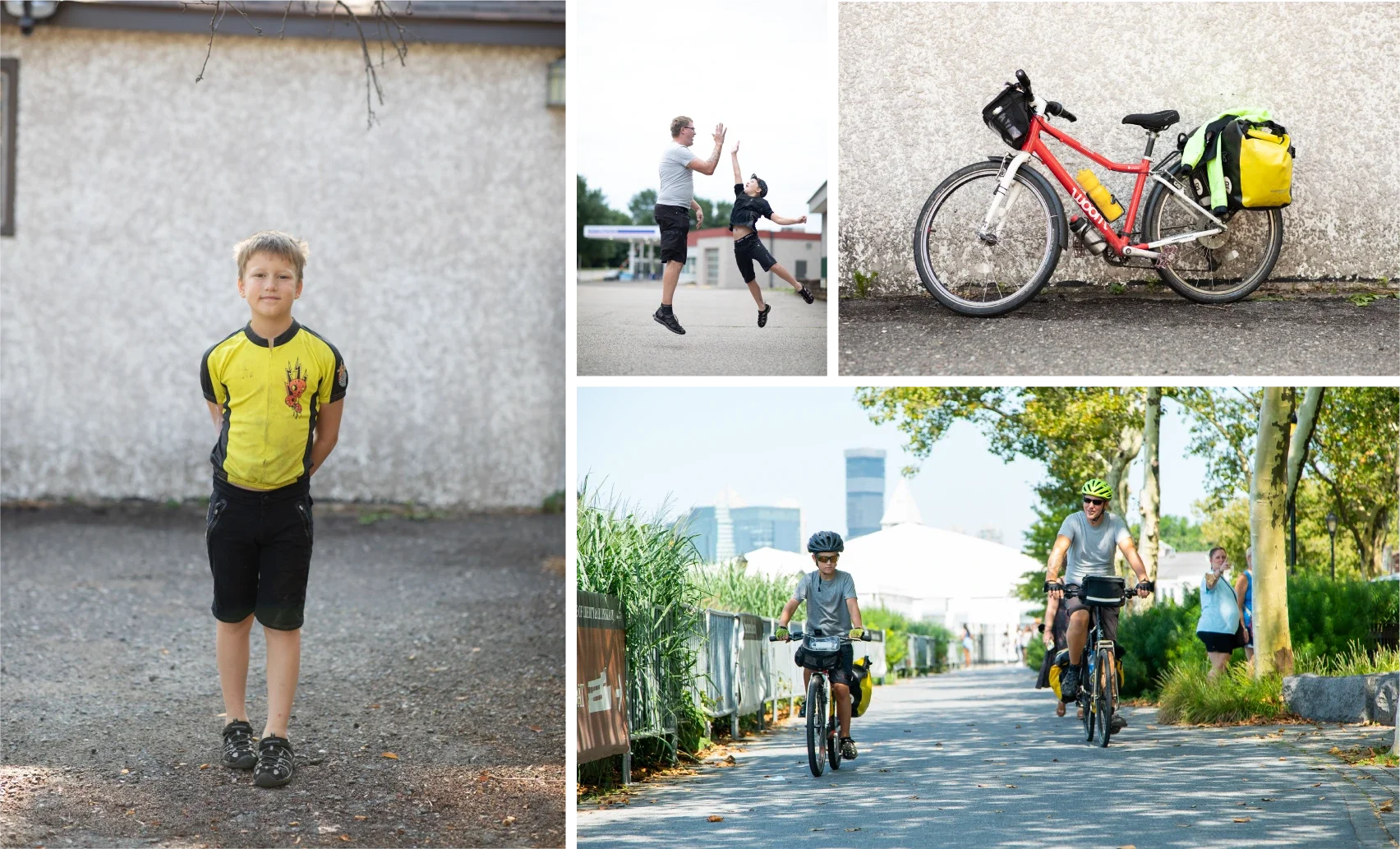 How It All Started
Though Shep's father hung up his bike years ago to focus on family and his small business, cycling always loomed in the family's background. After thumbing through magazines in which his dad had been featured, Shep mentioned "how cool it would be to do a tour together." Instead of dismissing his son's mention of something so ambitious, he encouraged it. "Kids have a lot of really large dreams when they're young, and as they get older, they start to diminish," says James. James wanted to support his son's dreams and also set an example for other parents, showing them that their kids' dreams aren't out of reach. It didn't matter to James if they finished the trek or not, if Shep wanted to call it quits halfway through, all that mattered was that they tried. In James' eyes, setting out on this adventure, even without completing it, would be a great success—and a lot of fun.
James sat down with his son and explained that this trek wouldn't be easy. It would take all summer, and a lot of hard work—training, diet modifications, and learning the rules of the road. Shep wasn't discouraged by this, and so the training began. James turned from dad to coach—and would eventually consider himself to be Shep's teammate.
As training began, Shep reached out to woom with a two-page, handwritten letter. His ambition and determination left us in awe, and shortly thereafter, we sent a woom 5 to his doorstep.
Equipped with a brand new bike and plenty of training under his belt, Shep, now age seven and a half, was ready to set out on the 3,000-mile journey.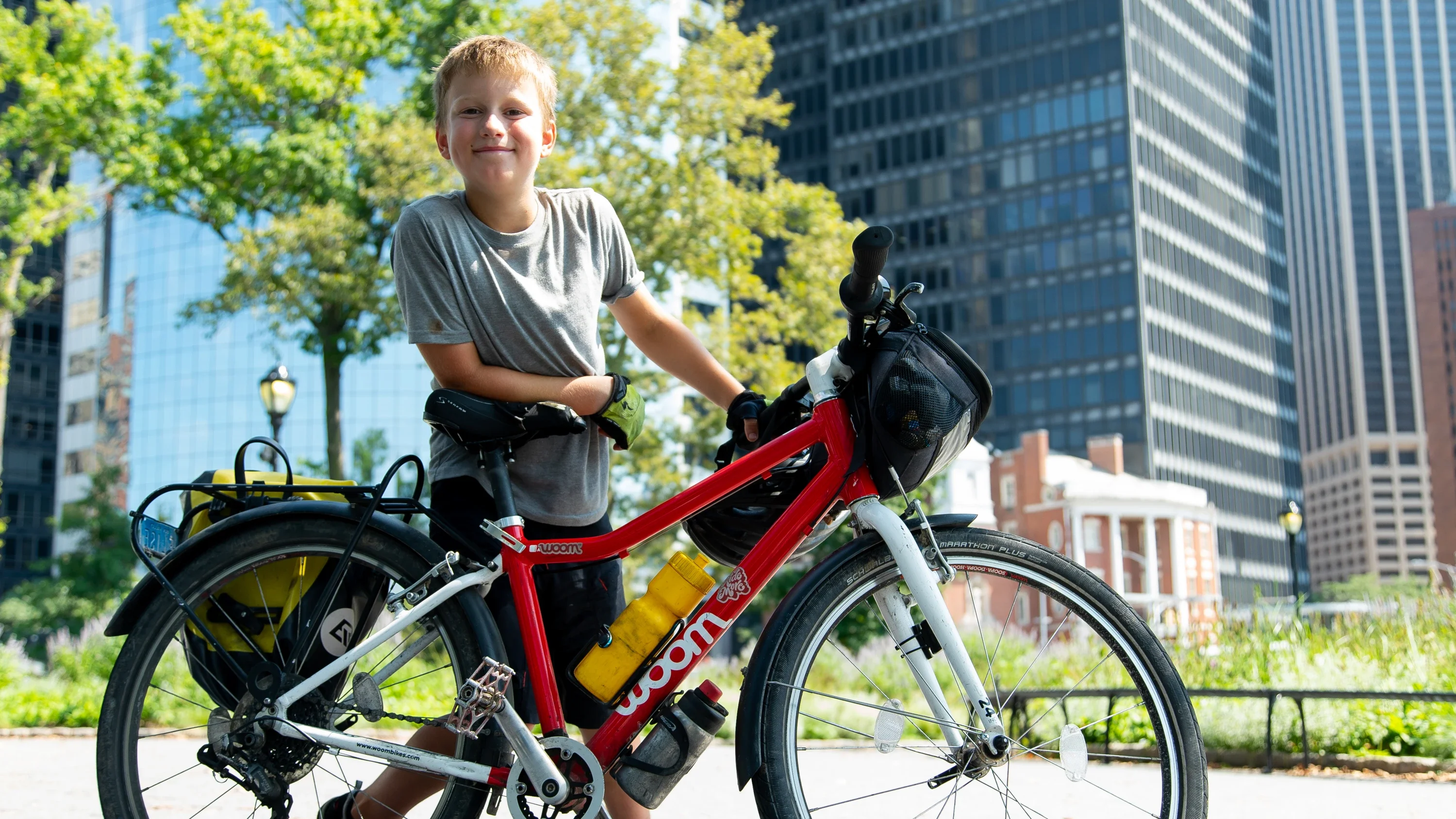 Ready, Set, Ride
As James explained to us, most riders who complete this trek go from east to west. Having completed this tour before, James recognized this as a mistake. "I knew from past experience that it was best to do the hardest parts first," says James. When starting from the west, you're starting with the mountains. James knew if they could make it through the mountains, they could make it the whole way. "I had no illusions going into the mountains. I knew how challenging it could be. But Shep had reached a point in his training where he could handle himself," says James. So from west to east they went.
Within four days of riding, Shep and his father made it to the foot of the mountains. They spent the first few weeks slowly and steadily going up the 40-mile climbs. "The lightweight design and wider gearings of the woom bike really helped," says James.
As they continued up the mountains, Shep didn't want to stop. They powered through the tough uphills, taking breaks every couple of hours when needed.
Though James always had faith, his mentality completely changed the day they cleared the mountains. "I remember the day we came out of the Rocky Mountains and came down to the plains," says James. He recalls saying to himself, "Everything beyond this is a cakewalk—I think we're going to actually do this."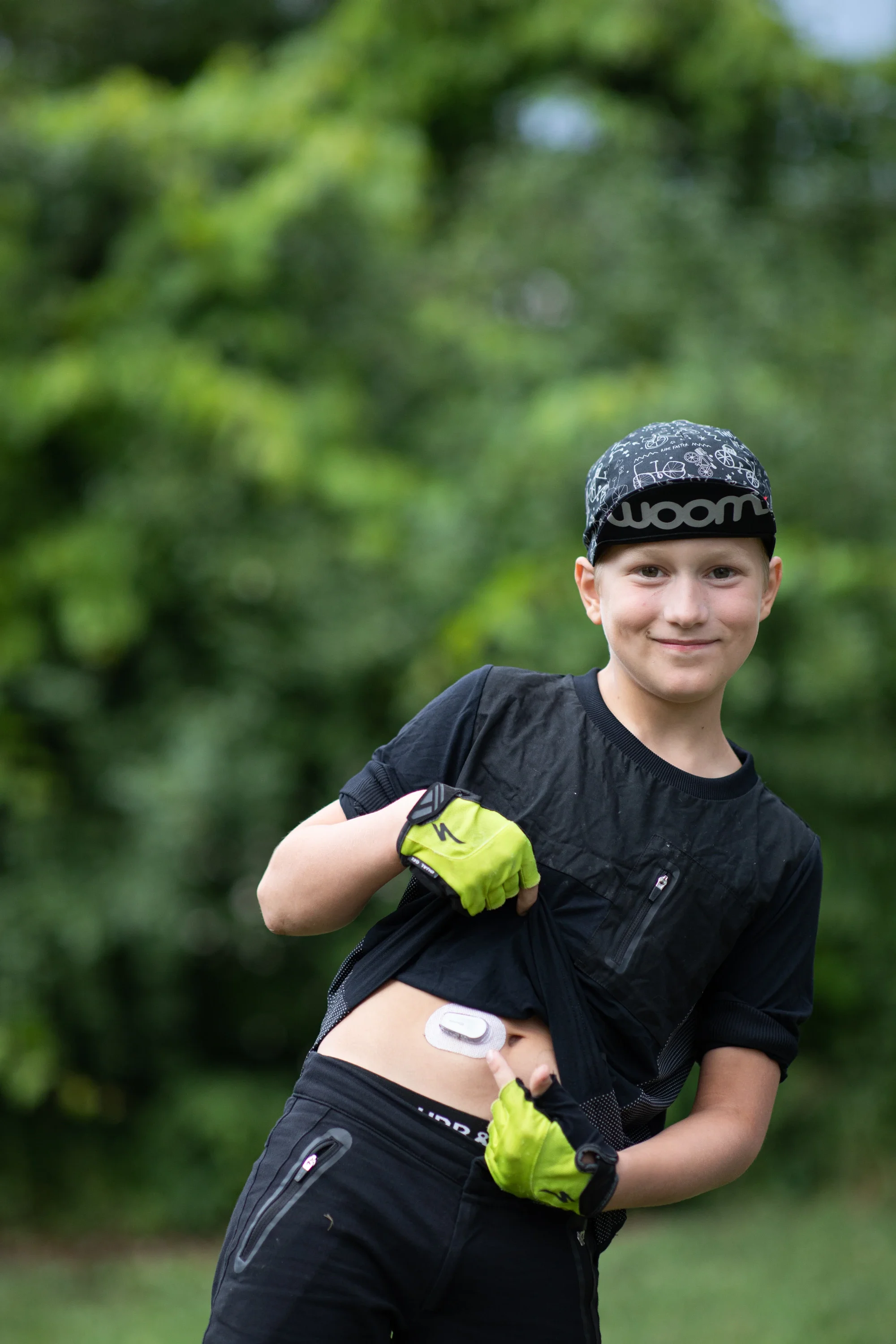 The Setback
As the duo reached flat land and continued riding, something unexpected happened. "While riding through Eastern Montana, things started to change," says James. Shep started complaining of persistent headaches—and switching from coach mode to dad mode, James knew he needed to seek medical attention for his son.
They rode over to the nearest hospital in Glasgow, Montana, and with a simple prick of the finger, Shep was diagnosed with Type-1 diabetes. Though the disease runs in the family, this news came as a shock—Shep wasn't even eight years old.
Both father and son agreed it was time to take a break.
On the train ride home, James made Shep a promise: "If you want to stop riding, that's fine, but if you want to learn how to treat yourself with insulin, we can get back on the road." Shep was as determined as ever to get back on the road one day.
Though their trip had a slight detour while Shep learned how to manage his disease, James explains that, "It was a lot easier for Shep to make that transition. A lot of kids have to make dietary and exercise changes. Shep didn't have to do that, he'd already been living like that. The transition was easier because he'd already been such a physically active kid."
James and Shep planned to set back out on the road in 2020—then the pandemic struck. They didn't let this stop them from riding though. Instead, they went off the beaten path and cycled around nearby cities learning the country's history. James would come to call this their ghost-town tour.
Back on the Road
Come January of 2021, James was able to get his first COVID vaccine, which reignited their original cross-country trek. In May, the two of them hopped on a train to travel to exactly where they left off—the Frances Mahon Deaconess Hospital in Glasgow.
This was a big day not only for Shep and his father, but for the whole Glasgow community. The doctor who originally diagnosed him, and who the family had stayed in contact with all this time, organized a send-off event. At the event, Shep was welcomed with open arms and a crowd ready to watch him ride. Bikes were also donated to those in the community, and children and adults were invited to ride off with them as they re-embarked on their journey.

The Journey Continues
The second half of their journey looked slightly different than the first. Shep, now nine years old and equipped to handle his disease, had some extra supplies to carry. Both Shep and James packed their bags with everything they would need to manage his diabetes. James even had a monitor on his bike to keep track of Shep's blood sugar levels. The two would make stops every hour to snack on oranges and bananas or administer insulin to get Shep's blood sugar levels stabilized.
While James felt like Shep's coach on the road, he was always on dad duty. James admits there were sleepless nights where he would stay up to monitor Shep's levels if they were unstable. Nonetheless, their grit and determination carried them through.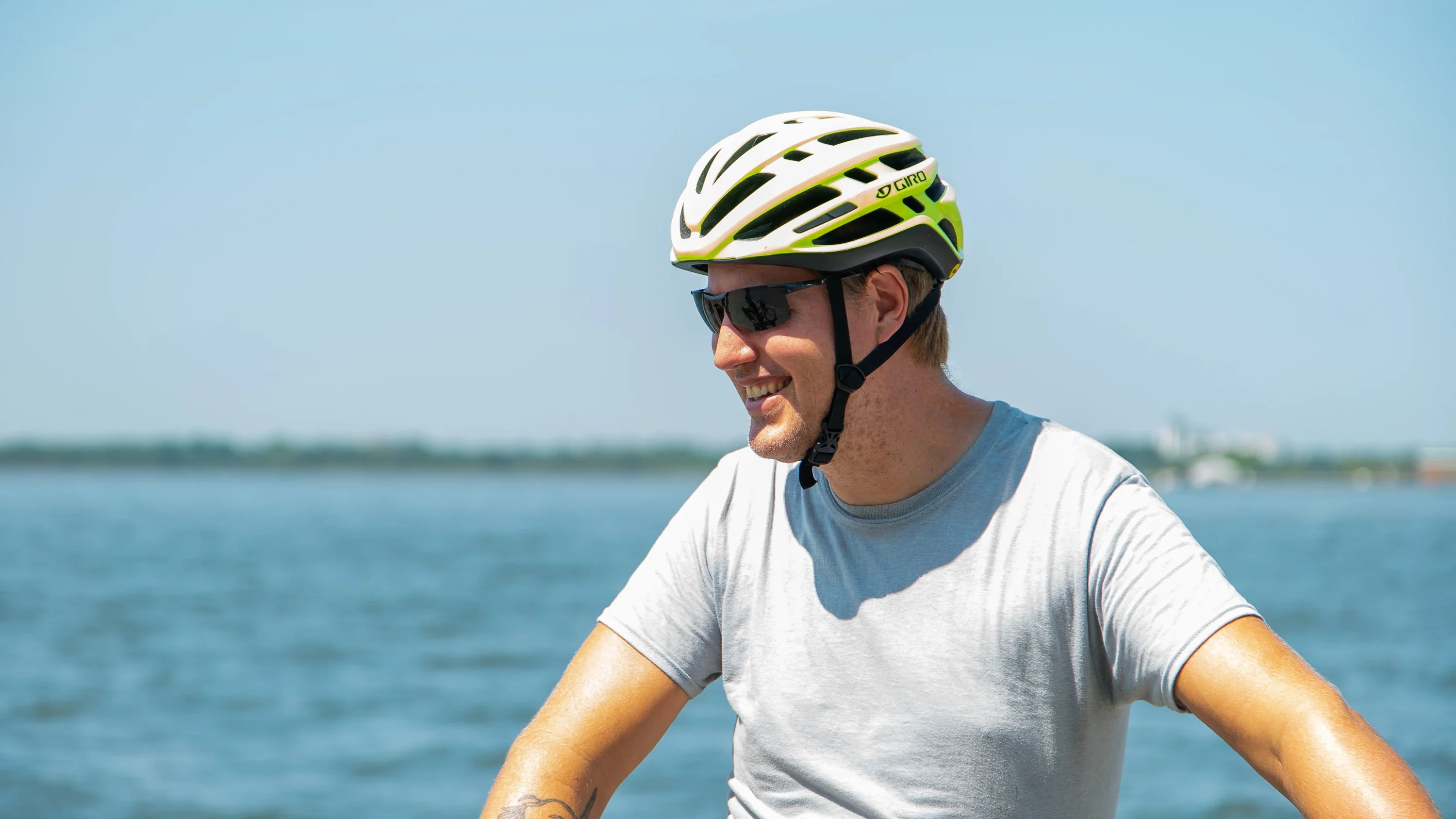 Reaching New York
James started as "dad" and "coach" to his son, but by the end of it, he felt as if they were teammates—as if he were riding in any other tour with cyclists of his own caliber. He wasn't just guiding his son, but truly riding beside him.
As August approached, so did New York City. On Thursday, August 12th, James and Shep completed their journey. James couldn't have been any prouder. "Carrying his gear, holding his own, Shep earned the right to finish this," says James. With a profound sense of accomplishment, Shep was greeted by the city of his dreams, and a special woom trophy to commemorate his journey as the youngest rider with Type-1 diabetes to complete this trek.
Though their four-month ride was over, the countdown until they reached the Statue of Liberty itself continued. Shep and James boarded the ferry to the monument three days after their arrival to the city. They had finally made it.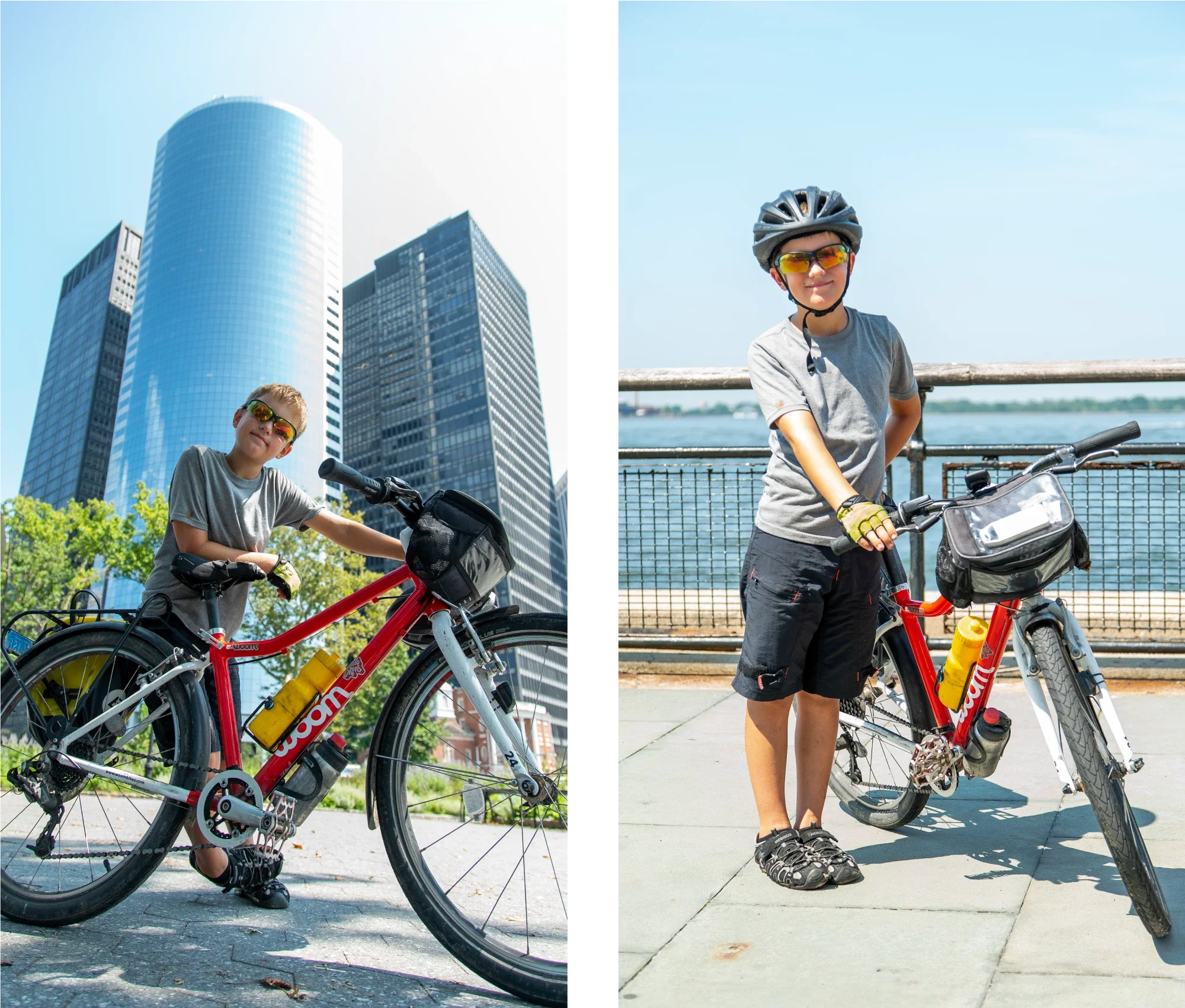 Looking Back
Upon returning home to Washington, Shep and James snuck in a quick celebratory camping trip before gearing up for back to school. They headed back to Colonial Creek Campground—the first campground they stayed at during their journey. They reflected on the sheer accomplishment itself, the hardships, and the friends they made along the way. James recalls seeing a "whole different side of America" during their tour. "Everyone we met was happy to help. Some people would put us up for a night in a hotel, others would open their church doors," says James. He says that they couldn't have done this tour without the selfless help of others.
When asked what the trek meant for James, he responded, "It's overwhelming to think of what we did here, what we accomplished, especially as a nine-year-old kid." He goes on to explain the rarity it is to see inside your child's mind, to learn nearly everything about them. "I know so much more about my son, from his favorite board games to his girlfriend. We had thousands of hours to learn about each other—an opportunity to share stories about family history so he knows about his dad too. That time is incredibly precious." He adds, "woom, Shep, and I have the same goals."
We asked James about any future tours, and though they don't have any plans at the moment, both Shep and James are hoping to get involved in the nonprofit community, specifically nonprofits supporting Type-1 diabetes.
In the words of James, "Everything starts with an idea. Start taking steps. Reach out to others for help." You'll be surprised what you can accomplish.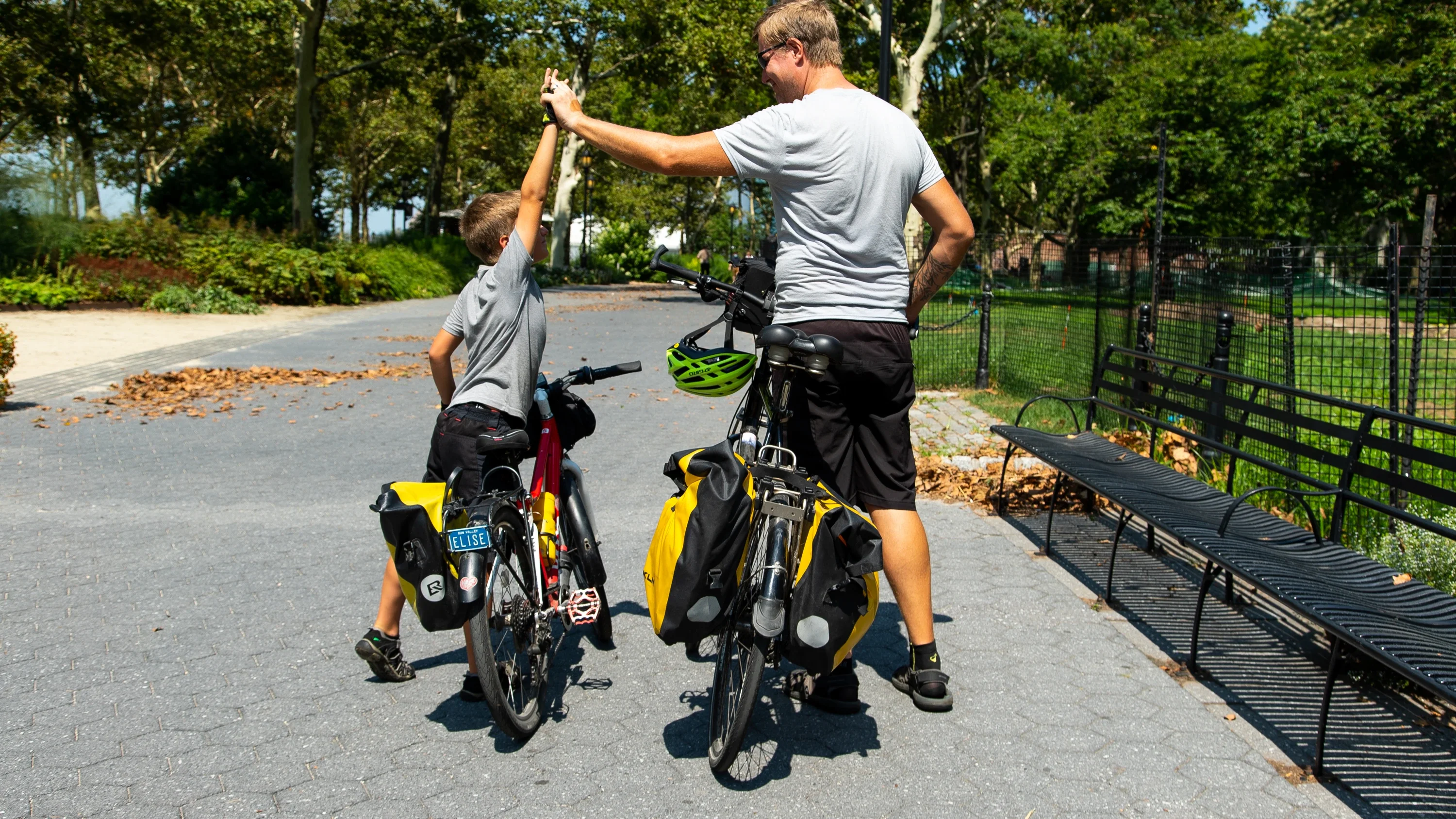 Check out the Colver's Instagram to view the journey through the lens of James and Shep.