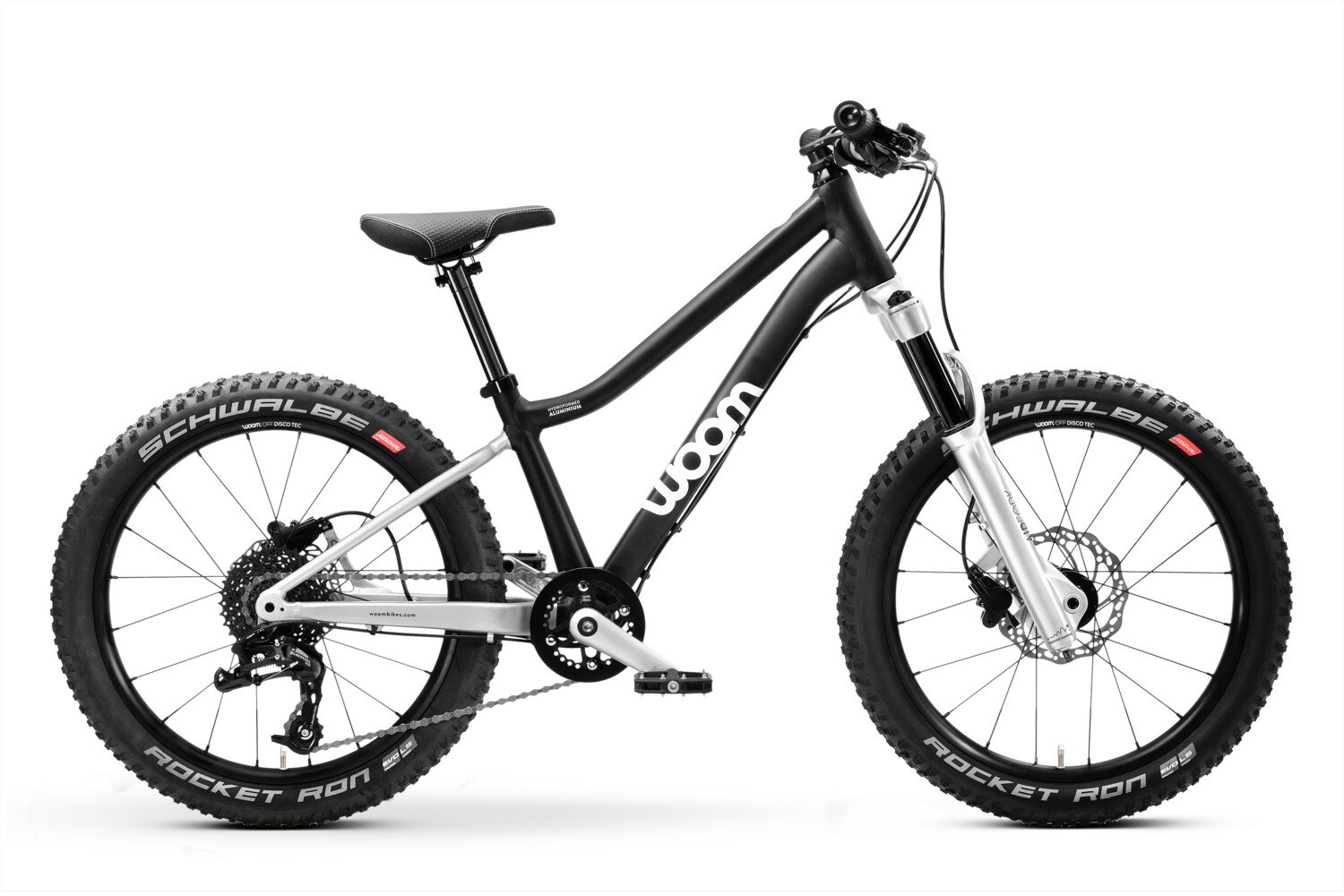 OFF

AIR Past Edition Certified Pre-Owned

This Certified Pre-Owned OFF AIR bike (past edition sold before July 2023) is ready for a new home. All Certified Pre-Owned woom bikes are Certified Roadworthy by our bike technicians. They've been fully quality checked for safety (think brakes, tires, saddle, kickstand, and wheels) and adjusted accordingly. Parts are replaced as needed to make it a perfect bike for your kiddo. Each bike may come with its own quirks—think blemishes to the paint—but is nonetheless ready for the road.

Enter your e-mail address to be the first to find out when this item is back in stock.
Equipped with 20" wheels and weighing 19.9 lbs, this past edition woom OFF AIR 4 gives children a superlight and durable mountain bike for their first go on the pump track and easy cruising through forests and fields. Intended for kids between 6 to 8 years in age, the woom OFF AIR 4 is suitable for Riders 46" to 51" in height. The kink in the top tube makes it easy to get on and off quickly in any situation, thereby giving kids greater safety out and about on the trails. The front suspension fork smooths out rough terrain and opens up new areas to explore. The perfect introduction to mountain biking.