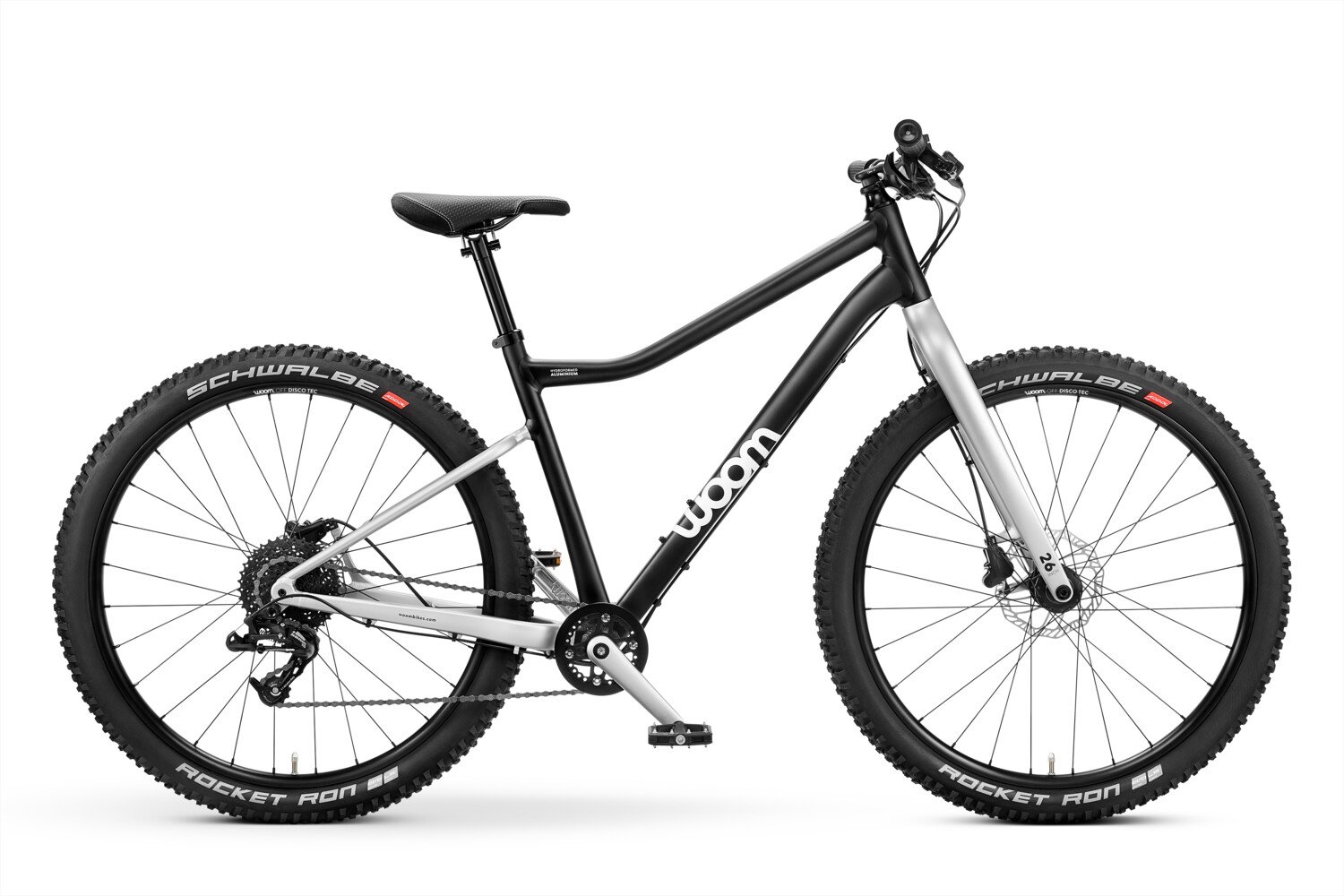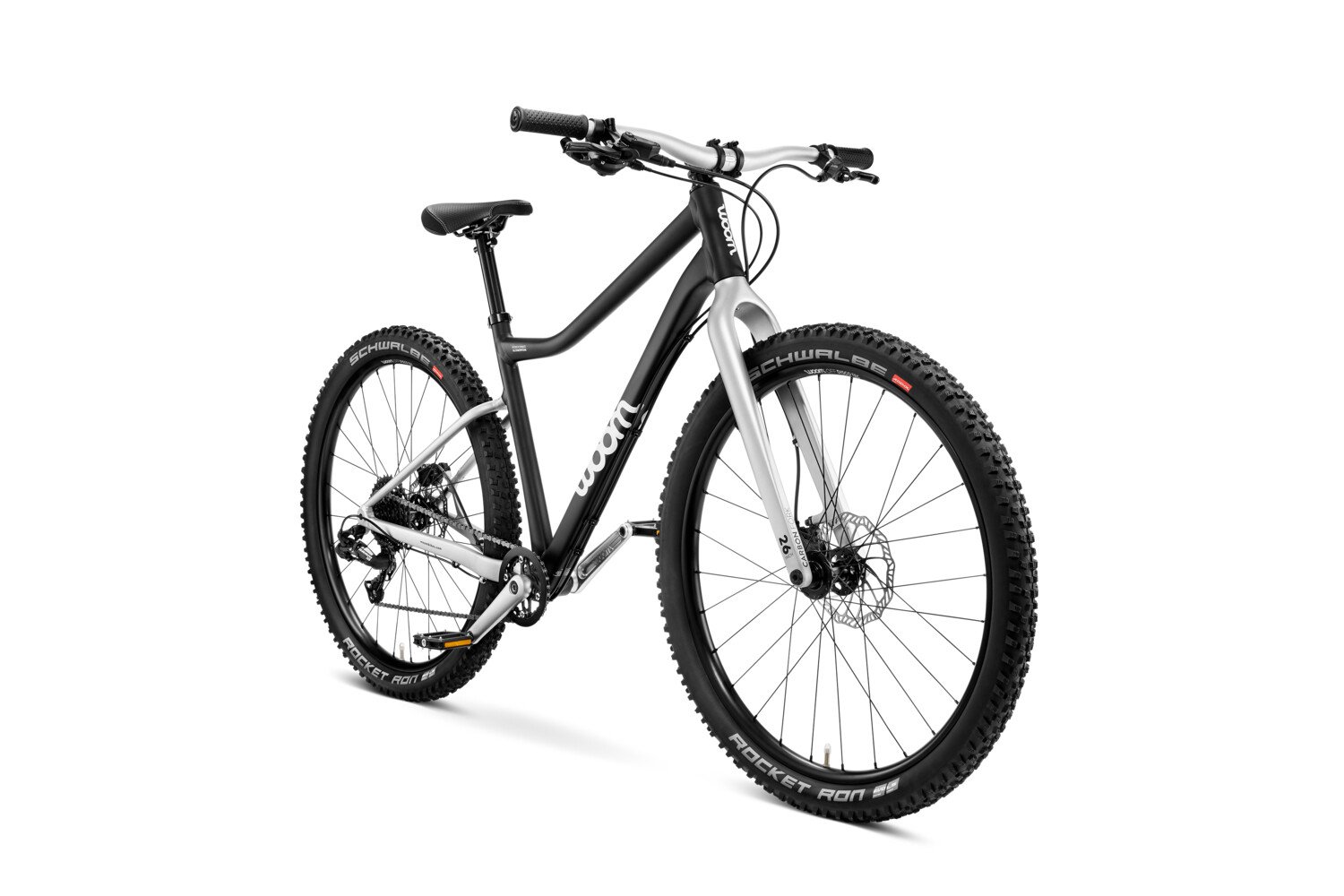 OFF

Past Edition

An ultralight and durable 26" mountain bike with a carbon fork, 9 gears, and disc brakes designed for children and teens aged 10 years and over.

Out of stock
Equipped with 26" wheels and weighing 24.3 lbs, the previous edition woom OFF 6 provides our oldest woomsters a durable mountain bike to tackle any trail as they ride into their teenage years.

Intended for kids between 10 to 14 years in age, this woom OFF 6 is suitable for Riders 55" to 65" in height. With a carbon and hydraulic disc brakes, tough terrain is no longer an intimidating obstacle but instead a fun challenge to overcome. The special chainring ensures that the chain stays in place no matter how rough things get. A love of cycling becomes a passion for mountain biking.
Unsure if this woom OFF 6 is the right size for your kiddo? Check our sizing guidelines.