Introducing woom Partner: Alysia Montaño
Photos and Video by Louis Montaño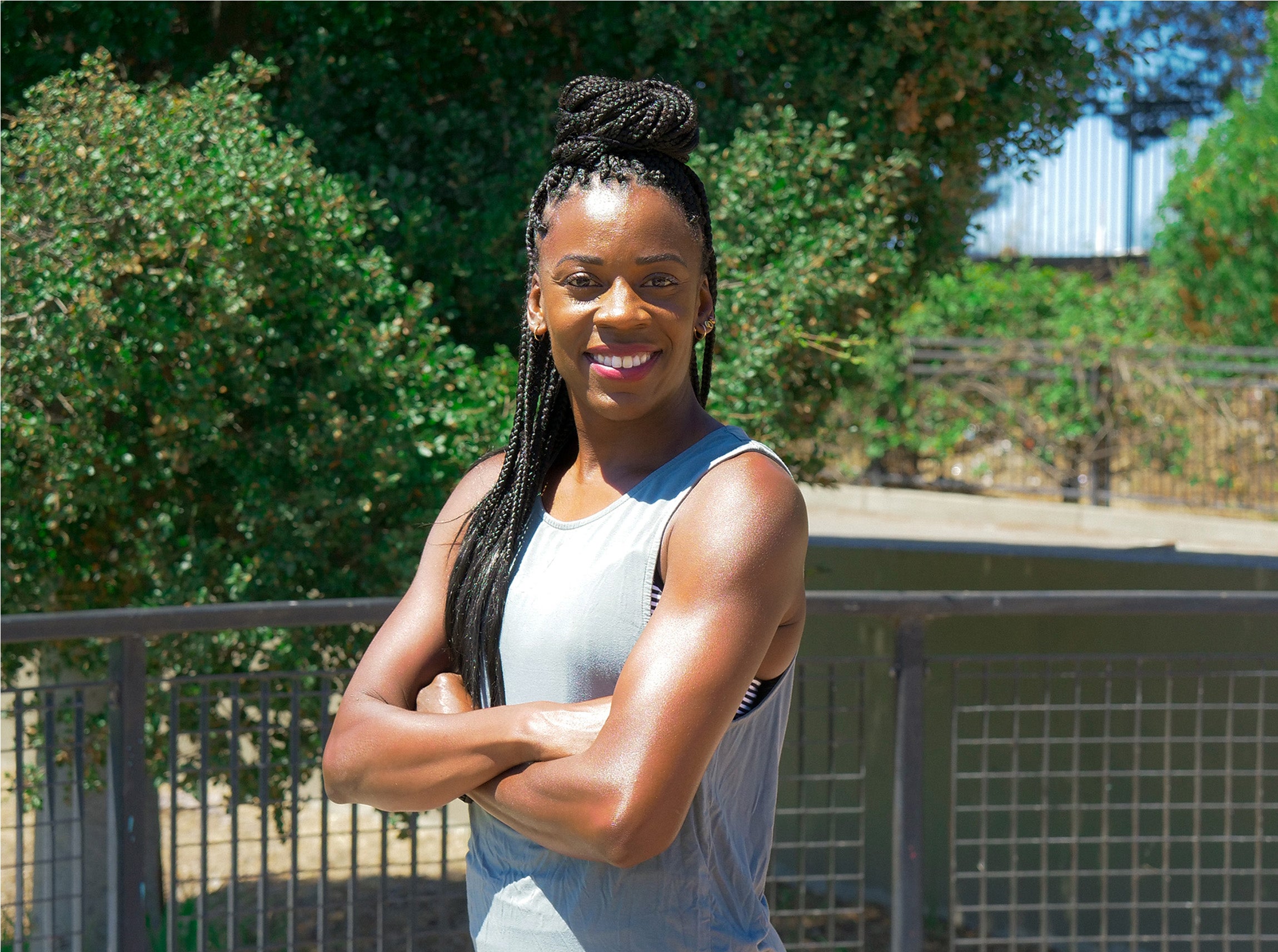 It was the 2014 USATF championships, and competitors were gathering at the starting line. But one woman stood out among them: seven-time winner Alysia Montaño, who would be running the 800-meter race — while eight months pregnant.
On that day, Alysia earned the nickname "the pregnant runner," a badge she would wear proudly. Alysia's accomplishments up to that race had been monumental, but the ripple effect of this particular race was profound. Alysia has since built and utilized her platform, amplifying the voices of women and mothers.
"It was the most amazing career point for me," Alysia tells woom, "because it helped me recognize how my platform stretched beyond winning and medals. It was beyond running."
And today, we are thrilled to welcome Alysia as our newest woom partner! Alysia has inspired families everywhere for many years, and we are honored to have her influence. Alysia has already shared a look at how her family uses woom bikes to incorporate movement in their everyday lives, and we are thrilled to ride tandem with her to empower moms and families to get moving!
From Runner to Advocate
As an Olympian, seven-time USA champion, and international record holder, Alysia was already making a name for herself as an athlete before that famous 2014 race. But behind the scenes, Alysia was living a different reality: battling with sponsors to continue receiving promised compensation during pregnancy and postpartum.
"The sports industry allows for men to have a full career," Alysia said in her courageous 2019 New York Times op-ed piece, "And when a woman decides to have a baby, it pushes women out at their prime."
By laying the groundwork for equity in sports, Alysia hopes to extend her vision for the advancement of women and moms to all industries. "The word pregnancy [in a contract] feels like it's a target on a woman. It was devaluing in the mind of the sports industry to become a mother," she told Glamour Magazine in 2019. "We shouldn't have to be fearful of that. We are not devalued because we become pregnant. We are not damaged goods."
Alysia's passion may have roots in athletics, but her vision extends far beyond. Her passion is rooted in desiring greatness and fundamental change in the world around her, she says.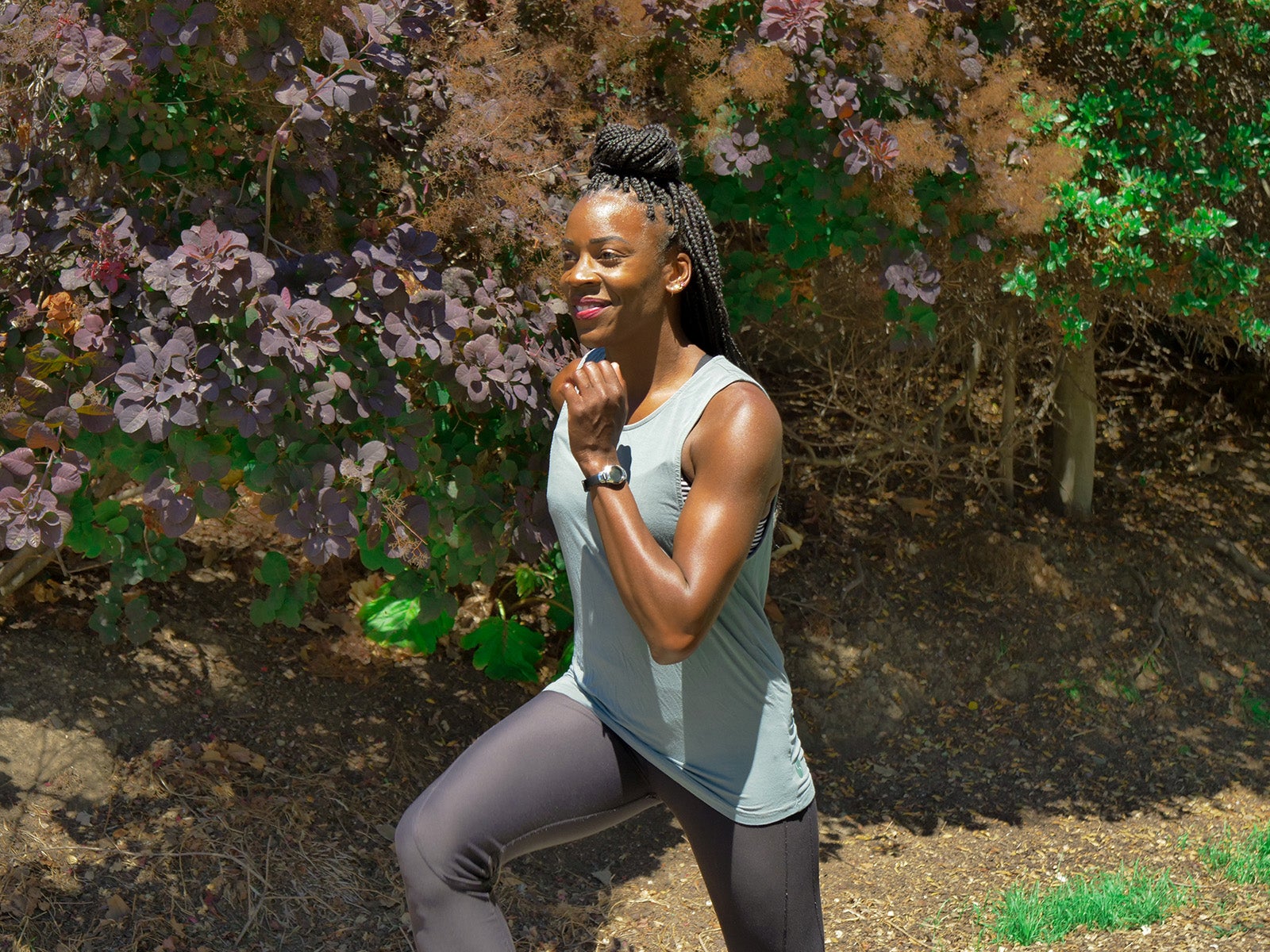 Leveling the Playing Field
Of course, Alysia wouldn't be the person she is today without the kiddos who made her "mom" in the first place. Those little ones inspired her to seek equity and accessibility for women and families. And it all starts at home.
It should be no surprise that Alysia is passionate about movement and living an active lifestyle, something she promotes in parenting her three children. "For me, movement is life," says Alysia. "I am 100% a proponent of understanding how important it is for us to move. If you're not moving, you're dead. You're not changing or evolving."
Alysia believes in the power of fitness for women, children, and families. The endorphins, the clarity, the mindset, and the "ability to open your heart towards love and excitement" make movement an essential part of motherhood and family life for Alysia.
Pursuing Movement as a Family
With movement so core to Alysia's identity, she wanted to find a way to share that passion with her own little athletes. Of course, her three kiddos can't quite keep up with a pro athlete yet. Enter woom bikes!
Bikes have become the perfect tool for enabling Linnéa, Aster, and Lennox to join their mom on her morning runs. Having the extra velocity of a bike brings them up to speed with Alysia. "It creates a consistent space in which our bodies are able to move in sync," she says. And that lays the foundation for all the Magic Moments.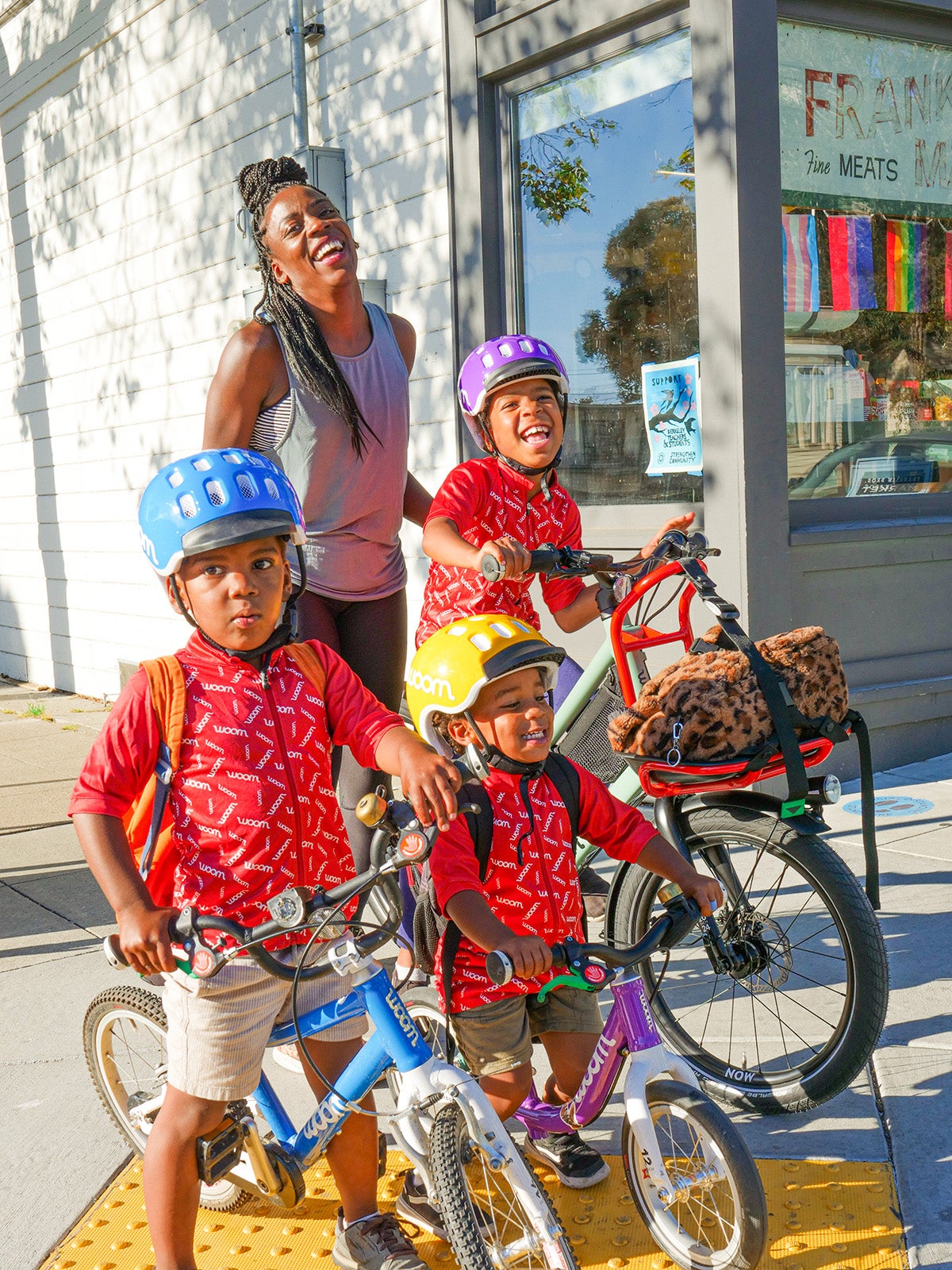 Professional Athlete and Mother
Alongside fellow career-driven mom Molly Dickens, Alysia founded &Mother to take her vision from "movement to impact." The nonprofit foundation is dedicated to breaking the barriers that limit a woman's choice to pursue and thrive in both career and motherhood.
The organization recently helped to provide free childcare at USA Track and Field events, but Alysia has no intention of stopping there! "The work is happening within sports because that's how people know me, but our vision is to offer a blueprint for all companies and all industries to see how it just takes a little bit of listening and a little bit of thought process to advance women in all industries."
"If you're working towards health and wellness for women and mothers, you're working toward it for families."
Health and wellness are essential for the whole family, and Alysia explains how it all starts with moms. When moms are empowered to pursue growth, success, and wellness, they can encourage the same in their children. Alysia believes change comes through community, through humanity coming together to uplift each other and work for a better future.
The world tells women they cannot both be mothers and have successful careers. Both sponsors and the Olympic Committee pressured Alysia to either come back stronger than ever or not come back at all, revealing the harsh reality that pregnancy may be the end of her professional career as an athlete.
In true Alysia fashion, she returned stronger and won titles. She came back, taping her abs and pumping milk to ship back to her daughter. She came back as a mother. And she came back with a desire to show her children that each of us has the power to decide what's possible.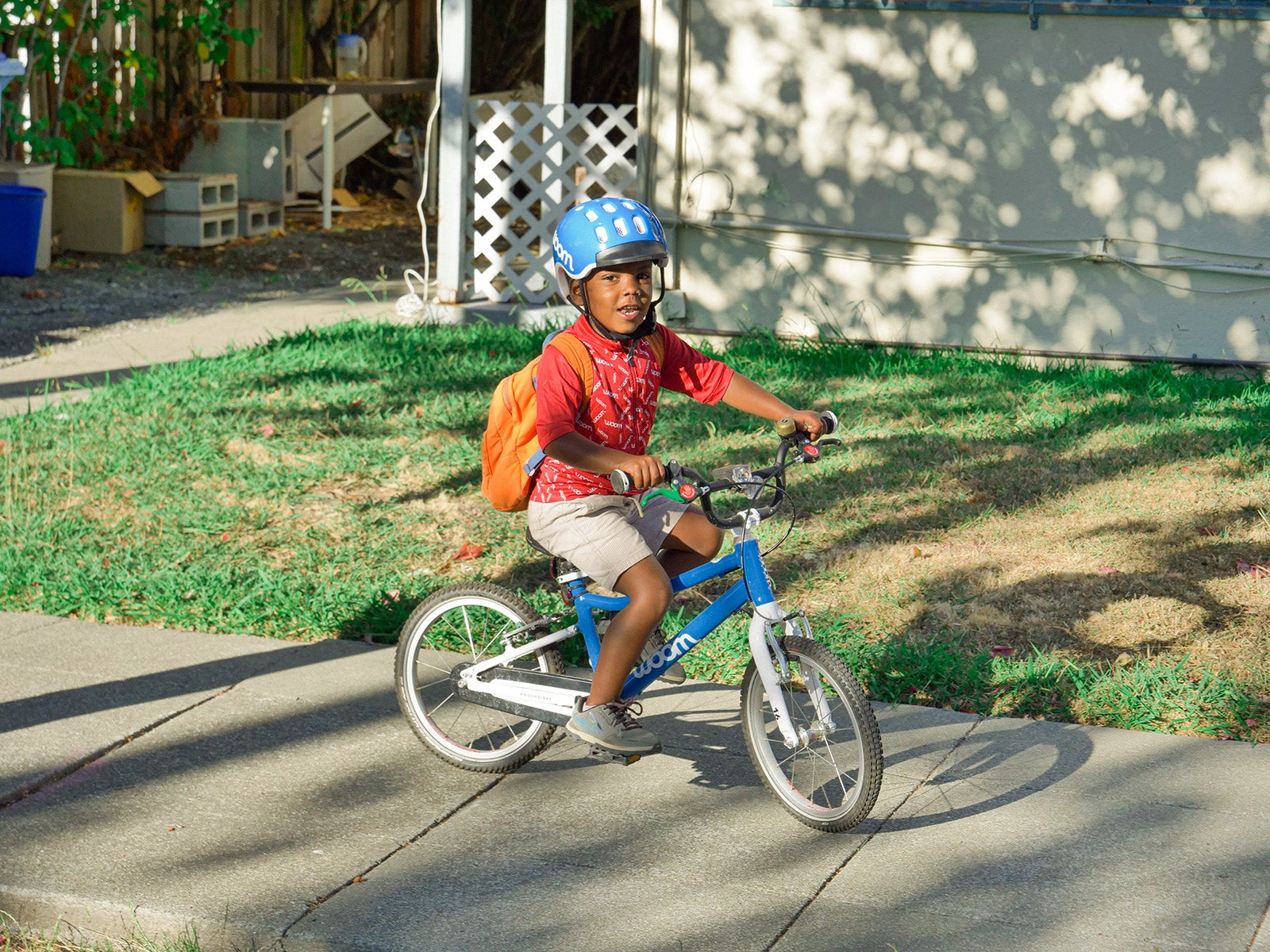 Modeling the Warrior's Spirit
Instead of giving into pressure to let motherhood end her athletic career, she fueled that frustration to motivate and propel her forward. And this is the lesson she wants to instill in her three children. "When we start with our children, they're the future. They already have within them an ingrained idea of how to evolve, adapt, and be an integrative part of how that adaptation and evolution is huge in a trajectory of change."
Movement, to Alysia and her family, is about evolution and change. It's about "an evolution of how we see our ability to move and adapt to our surroundings and to how we are growing and changing," she says.
And when it comes to her kiddos, there's something extra special about using bikes for that movement. "Biking represents their ability to propel themselves forward via pedals, their feet, their mindset, their gravitation towards what is ahead," Alysia describes, reflecting on watching her little Riders discover themselves through cycling.
"Every last one of the things we do and introduce into our lives is part of our growth — and our ability to see what we're capable of as we grow." Because children are constantly growing and adapting — both mentally and physically — Alysia is thrilled to have bikes that do the same!
"Evolution is inevitable. Growth is inevitable."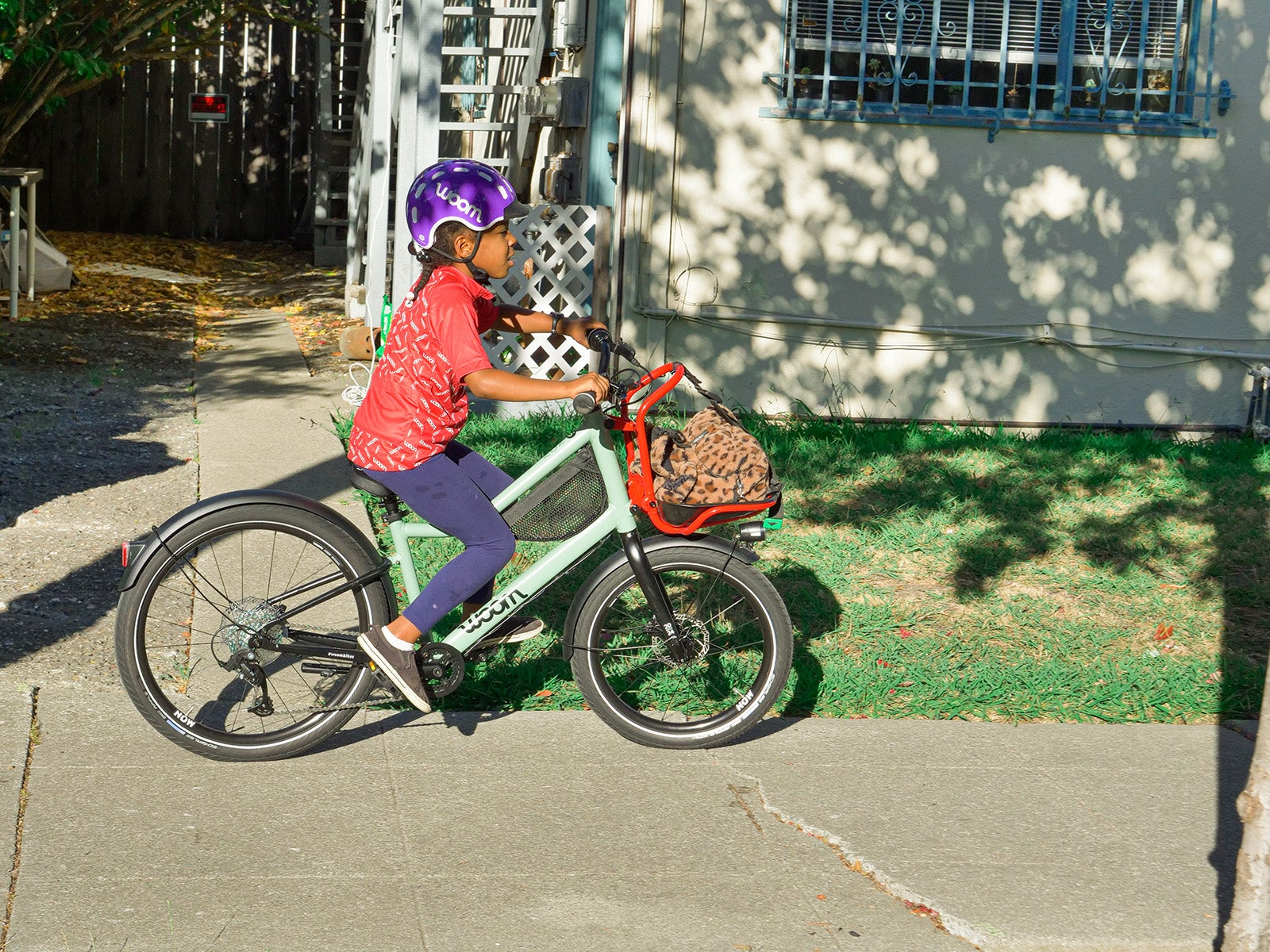 Alysia's favorite part of woom bikes is how they are designed to grow with her family and her children's needs. While Alysia's oldest is taking on the streets with her woom NOW, the youngest can keep pace during runs on his woom balance bike.
"With woom bikes, it's about your ability to evolve and grow and challenge yourself in new and different ways," she smiles. Just as Alysia challenges herself to run a little farther or a little faster, her kids can challenge themselves to keep up or race ahead!
Riding bikes allows Alysia's kids to explore the world around them and cultivate imagination, curiosity, and a sense of adventure and joy in everything. It can be easy to get caught up in the workout and miss the wondrous things happening around you on a run or bike ride, but Alysia's little dreamers are determined to make sure that doesn't happen on their rides!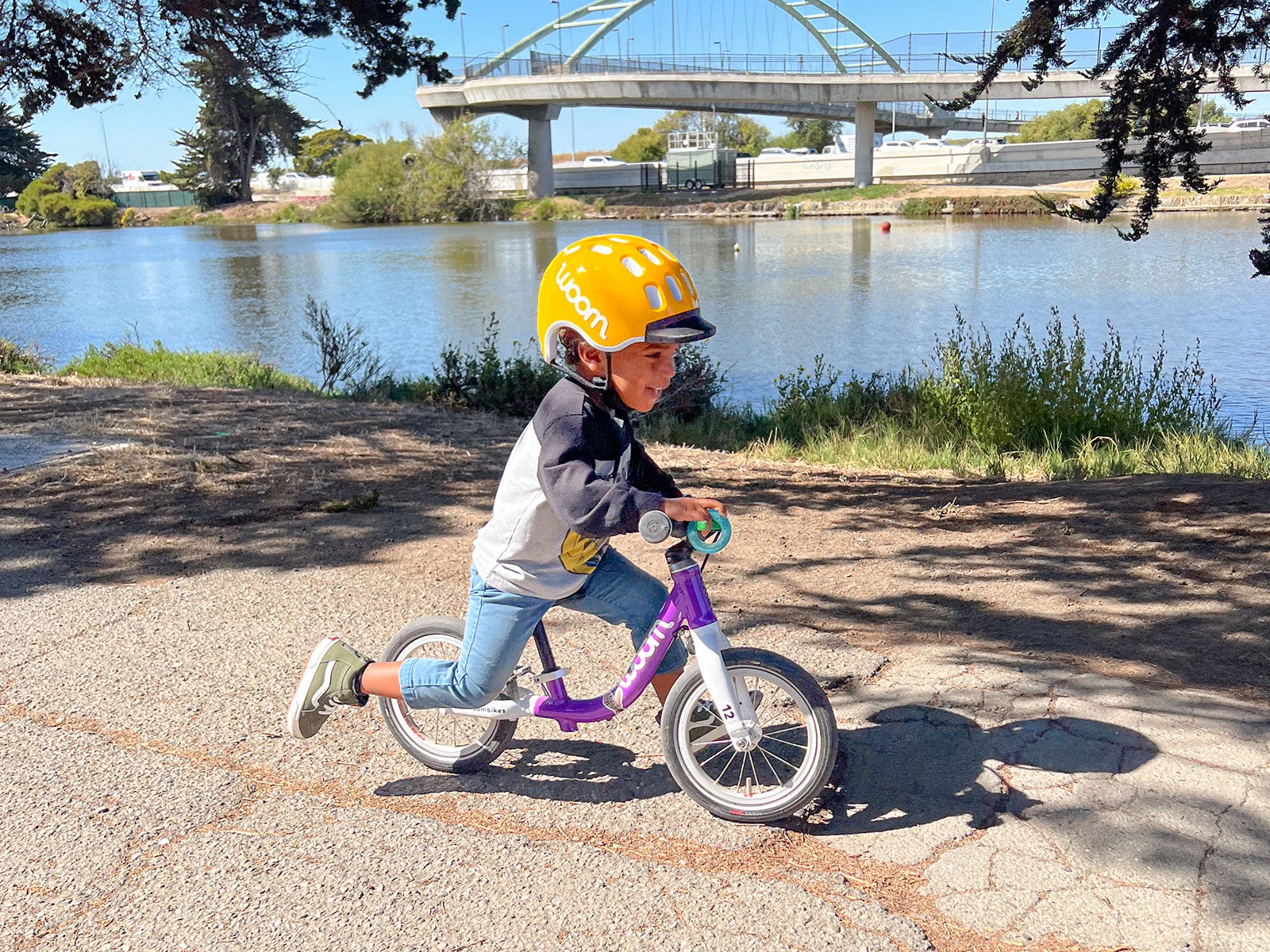 Slowing Down for the Magic Moments
Just as Alysia motivates and encourages her kids to speed up and push themselves to greatness, they help her remember to slow down and smell the roses once in a while. When Alysia goes on runs with her kids on their bikes, she never misses the Magic Moments that she would otherwise pass over.
"I could be on my own individual run and my own individual path and just do my day-to-day," she says. "But in the middle of it all, there is so much amazing magic that happens that so often we just pass over!" she says.
Alysia is especially appreciative of how Lennox helps her to take in the world around her. Whether he's stopping to look closer at a tree or ask a question about a nearby dog or neighbor, Lennox loves to take it slow and appreciate the small details of life. These Magic Moments make spending her workout time alongside her kids extra special for Alysia.