Products
Interview with Lisa, product manager for the next generation of woom mountain bikes
Lisa Ribarich was responsible for the development of our two mountain bikes – the woom OFF and woom OFF AIR. In this interview, she takes us through the process and explains why the new color is called terra coppa.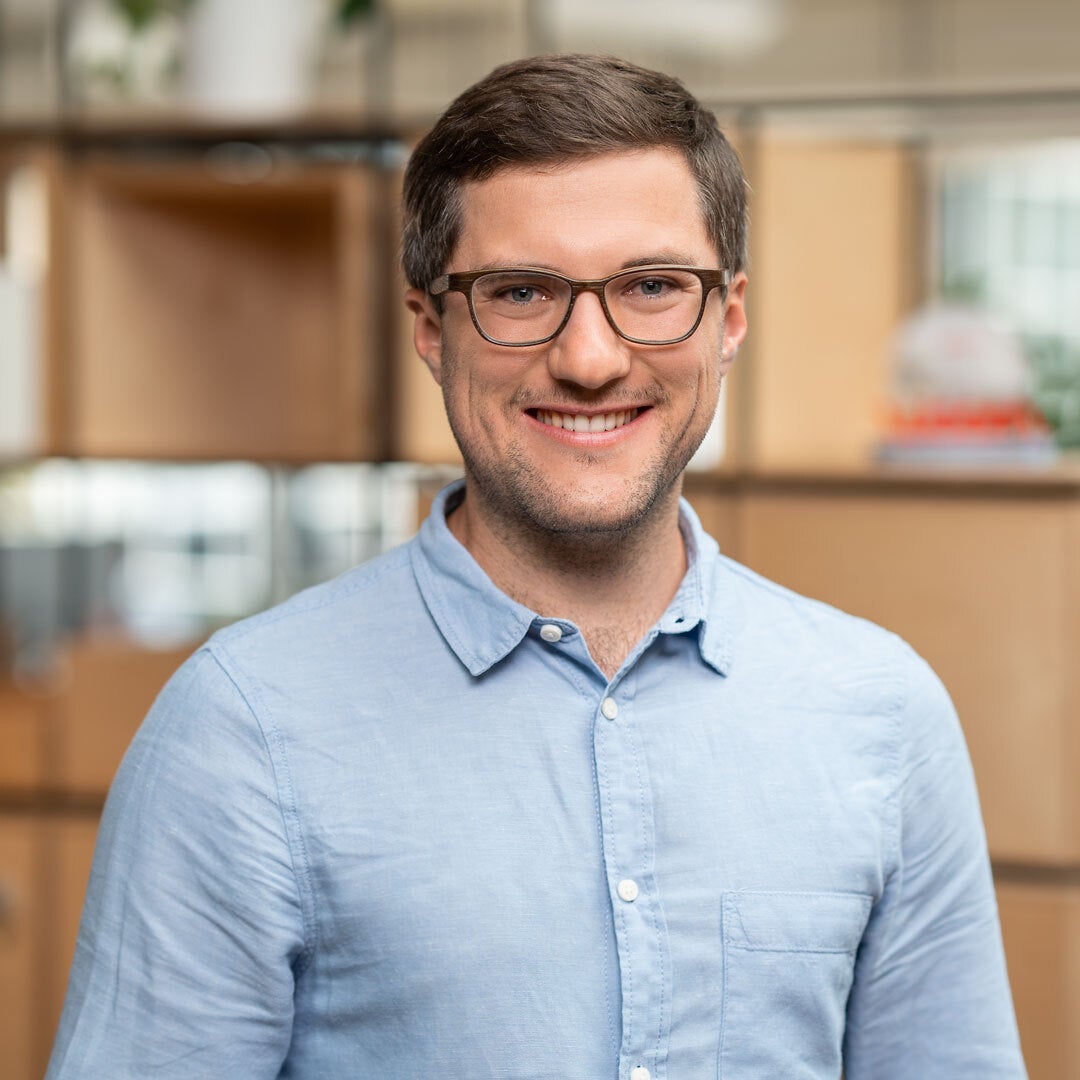 Felix Schifflhuber,
7/17/2023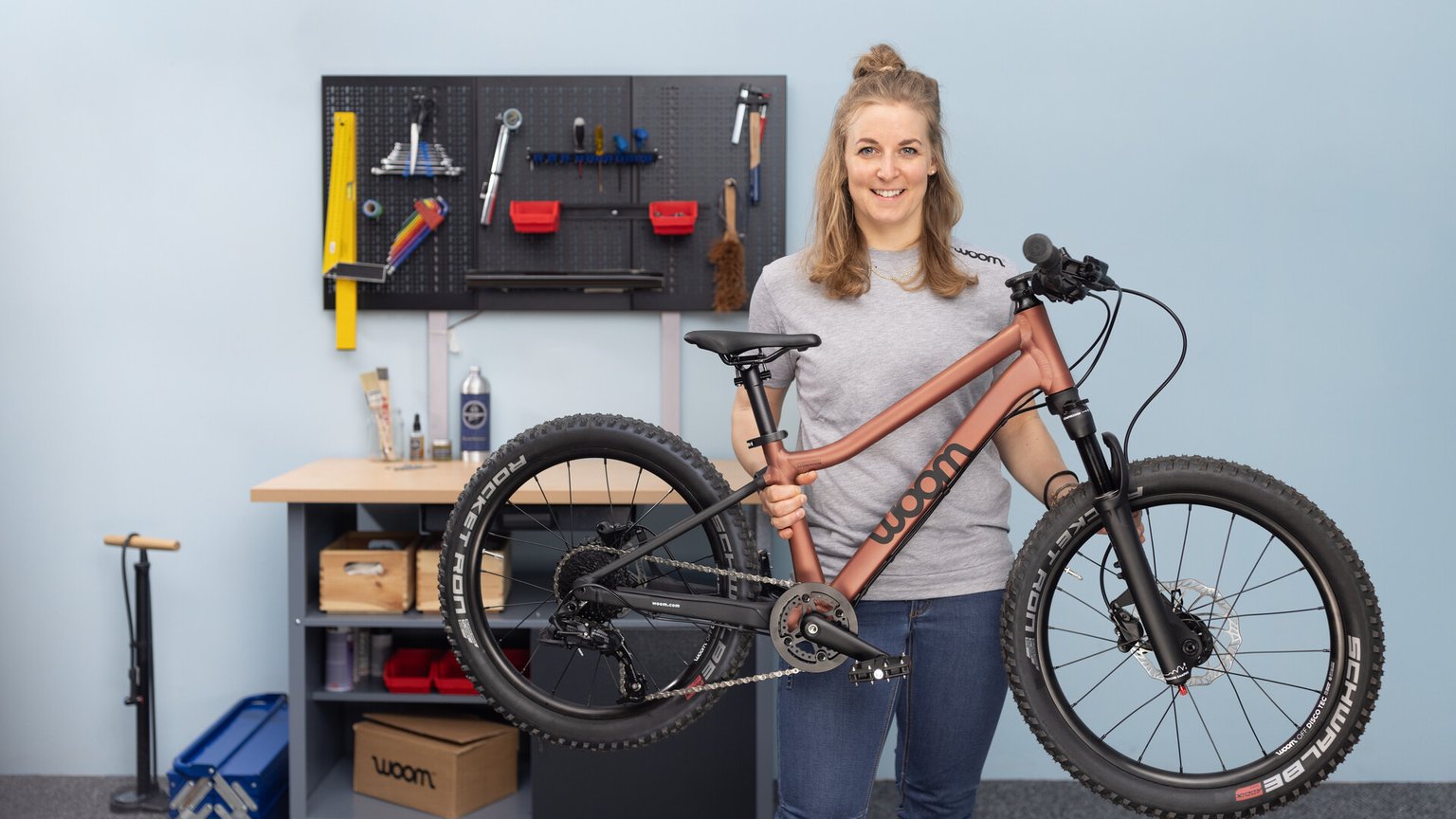 Lisa Ribarich and the new woom OFF AIR in terra coppa.
When did you first ride a mountain bike, Lisa?
I was ten years old, which means I've been mountain biking for 20 years now. My parents passed down their passion for this awesome sport to me. They were both early adopters and didn't waste any time getting involved when mountain biking first made its way to Austria in the 80s.
Both my parents had always been super sporty anyway.
Before mountain biking came along, our family was all about skiing – the top sport in Austria at the time. Until I switched my focus to mountain biking at the age of 10, I was hitting the slopes all the time too.
What does mountain biking mean to you?
Mountain biking is more than a hobby for me. It's a way of life. To me, riding over rocky and uneven terrain is challenging and fun all at once. Let's just say it's a challenge I relish!
You must really look forward to getting out on a MTB trail!
Absolutely! I used to focus on pushing myself physically and that would be my motivation. But these days mountain biking gives me the perfect opportunity to get out into nature with my friends and really switch off. I enjoy that sense of freedom and stick at a speed that feels good to me in the moment.
How would things have been different if you could have had a woom OFF or woom OFF AIR when you were a child?
My first bikes were clunky old things. I remember how much effort it was to get them into gear and maneuver them. If I'd had a woom OFF or woom OFF AIR, those early days of riding a bike would have been much easier.
I can't deny that I did always quite enjoy the strenuous side of it. But those first mini milestones – the ones you get as a child trying out a new sport – would have come a lot sooner if I'd been riding a woom bike. The transition to mountain biking would have been so much smoother – that's for sure.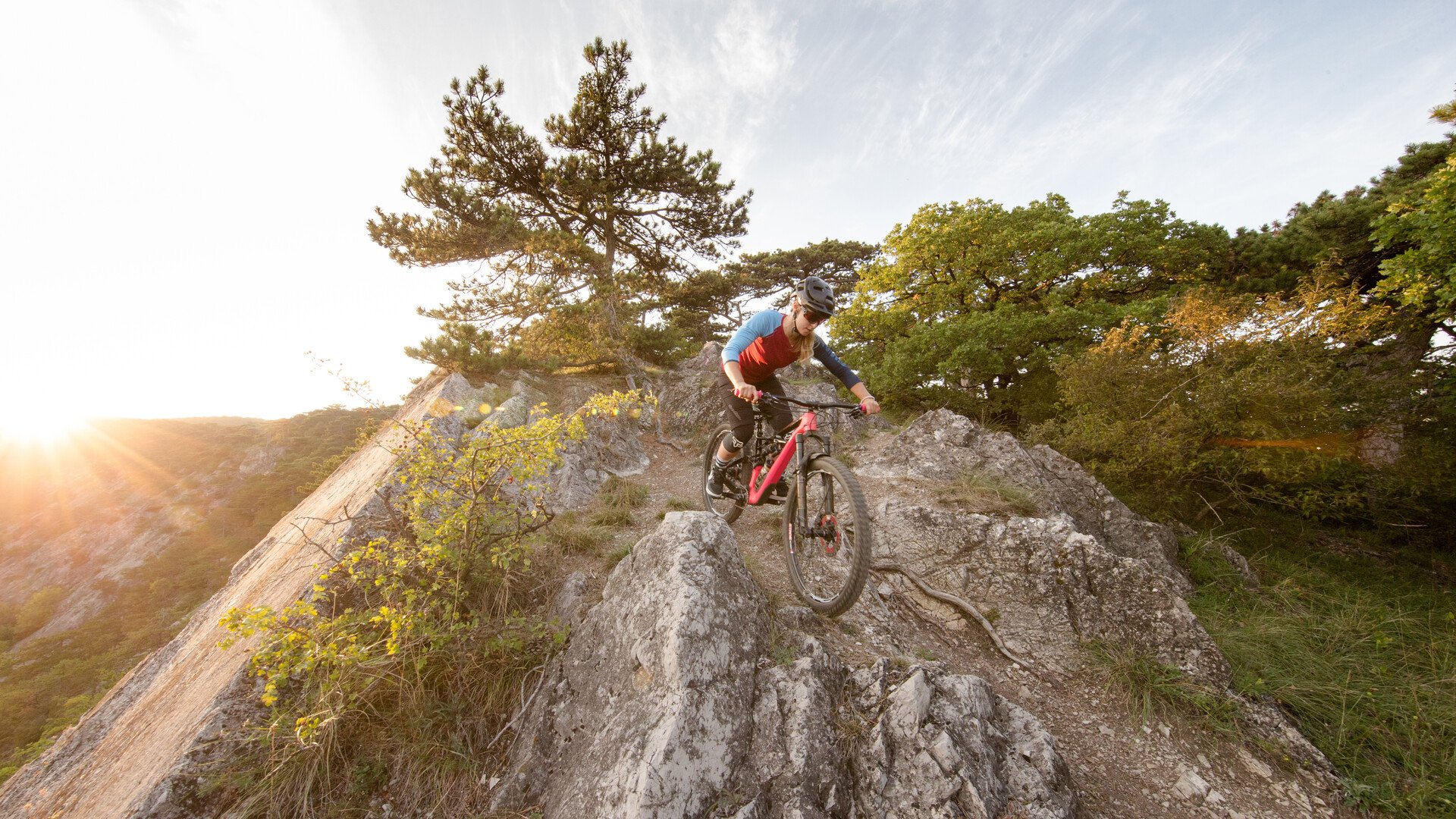 You're an MTB guide and instructor in your spare time. How does mountain biking help kids with their learning and motor skills?
I was in a club when I was growing up. And I got so much out of mountain biking in that club setting as a kid that I decided to give something back on the other side seven years ago.
Alongside other guides and instructors, I deliver mountain bike training for kids and teens once a week.
Trust me when I say that the youngsters have the best time. They get to explore nature, enjoy getting active and develop the skills they need to feel confident and stay safe on their bikes.
And the skills they learn aren't just for MTB trails. The cycling techniques we teach at our training sessions help children stay safe when riding on the road too. Youngsters who learn to mountain bike properly pick up a ton of transferable skills and knowledge.
The second generation of our mountain bikes for kids and teens has just been released. How were you involved in developing them?
I actually had two roles. As project manager, I was responsible for making sure that all the teams – from design and engineering to product safety and compliance – were all on the same page and had everything they needed to do their best work.
And then, as product manager, I worked with colleagues to get the quality and the features of the bikes just right. I helped decide what the woom OFF and woom OFF AIR would look like and which components would make them the best possible match for what children and teenagers really need from a bike.
It was important for me to think like a child and teenager. I thought long and hard about what our mountain bikes needed to deliver to appeal to that age group and make them fall as deeply in love with the sport as me.
Does the process of developing a mountain bike depend on whether you're designing the product for children or adults?
We try to engineer every single component specifically for the needs and anatomy of children. And that makes our process fundamentally different from developing a mountain bike for adults. We have to shift our perspective entirely. And that applies to the calculations too.
In the mountain biking world, we often say that a bike that weighs 100 grams less will cost 100 euros more to buy.
But it's not quite as clear-cut as that when it comes to children's mountain bikes. We always keep our bikes as lightweight as possible, but they still have to be affordable. We have to stay true to our mission of instilling a love of cycling in as many children as possible.
Why is it so important for mountain bikes to have high-quality components?
Mountain bikes are really put through the wringer. Just think of the forces working on the chain and drivetrain when you're heading up a steep climb on a trail. And then it's the tires and suspension that bear the brunt of it when you're going downhill on rough terrain.
So mountain bikes have to be durable and resilient products that also guarantee a comfortable, safe, and fun ride – ideally for the long haul.
The only way to tick all those boxes is with high-quality components that work together in perfect harmony.
That's why we chose a superlight but robust carbon fork for the woom OFF and a high-quality suspension fork that can be adjusted to the rider's weight for the woom OFF AIR. Both forks are sturdy components designed to withstand everything the MTB trails throw at them over time.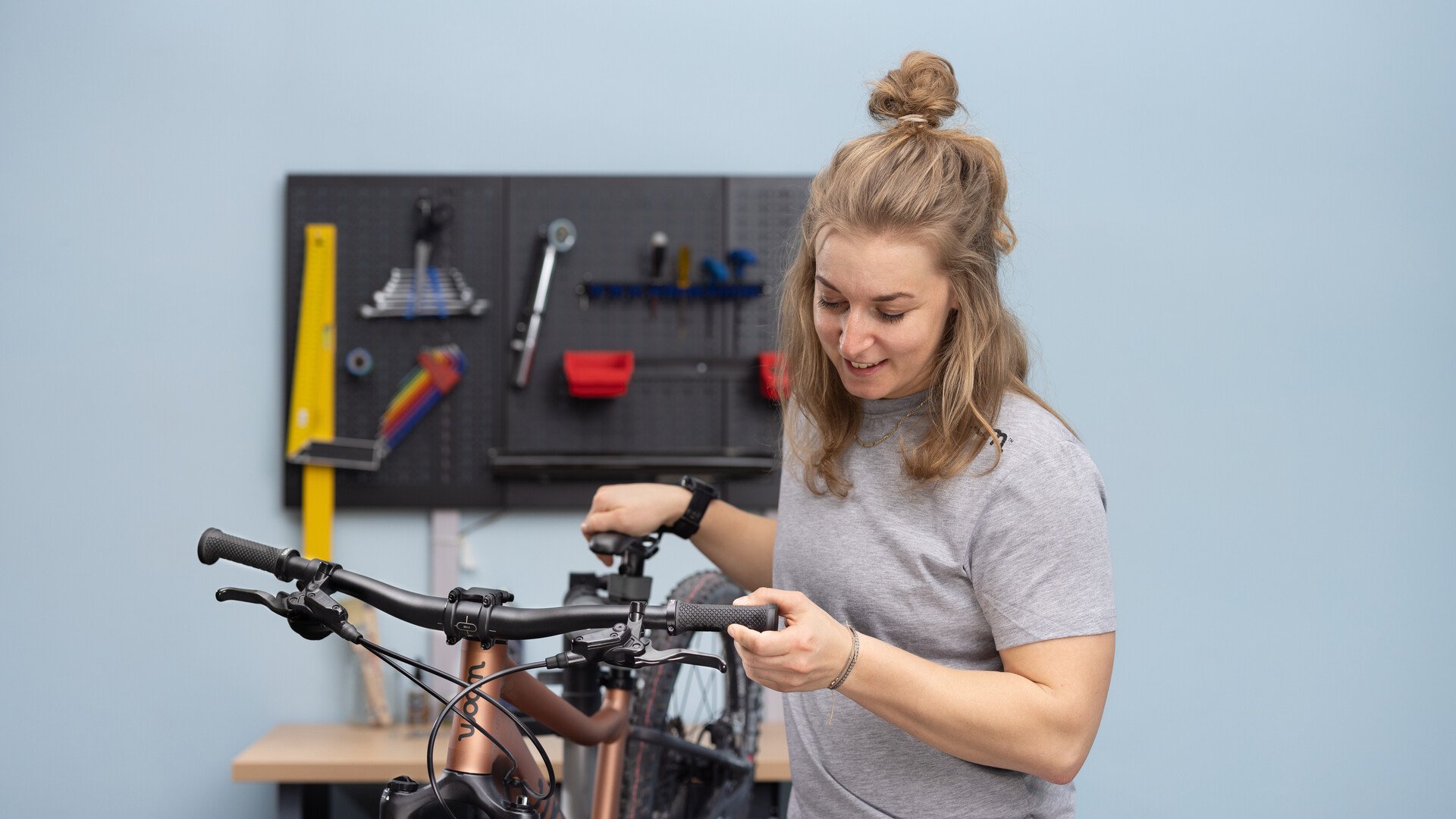 Which manufacturers did you and the team partner up with for the woom OFF and woom OFF AIR components?
SRAM and Schwalbe are two of the main manufacturers we work with. SRAM supplies us with the gearing for the woom OFF and woom OFF AIR. And Schwalbe is our premium partner for tires.
Your team has redesigned the saddle, grips, and handlebars for the second generation. What's changed and why?
The saddle plays such a huge part in children feeling comfortable when they're climbing hills. So we gave it a sportier look and a more ergonomic design, fitting it even better to a child's pelvis. We were really conscious of the fact that a child's pelvis is constantly changing as they grow.
And so we created three versions of the saddle – one for the bike with 20″ wheels, another for the bike with 24″ wheels, and yet another for the bike with 26″ wheels – to make sure the saddle is always perfect for the age group in question.
Child-friendly ergonomics is what makes our new handlebars and grips so special too. Basically, we've tapered the handlebars so they're narrower at the bar ends now.
This means we can attach smaller grips designed for little fingers. This makes for a more comfortable ride, with the smaller diameter allowing kids to get a better grip on the bike. And you know what that means? A whole lot more fun!
The new grips have been designed specifically with mountain biking in mind. So they now have a reinforced palm profile and they're fixed to the handlebars with a bolt to keep them securely in position.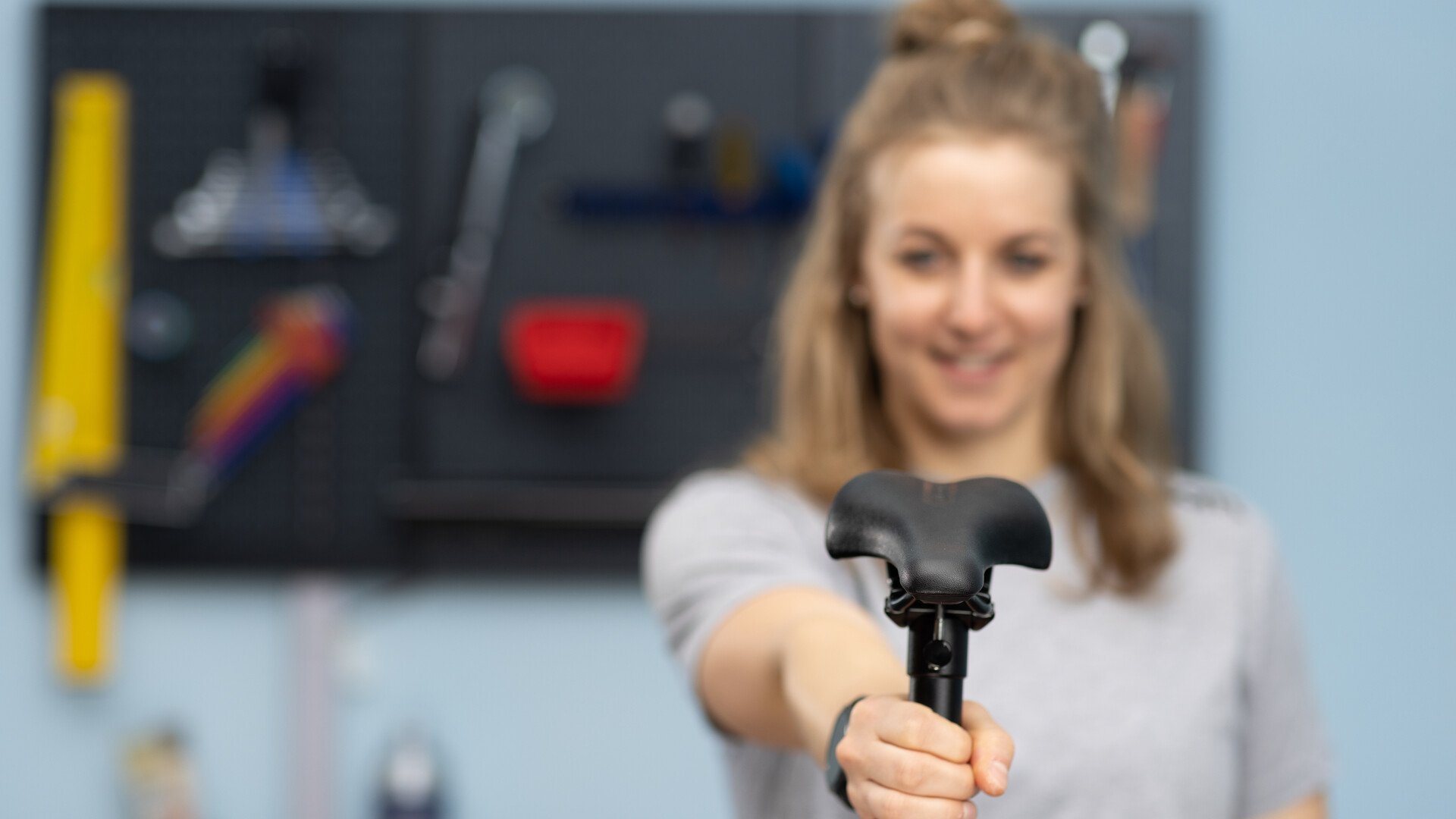 We keep hearing that the new woom OFF and woom OFF AIR are dropper seatpost compatible. What does that mean exactly?
We want to make the full spectrum of mountain biking accessible to children and families.
As they come, the woom OFF and woom OFF AIR bikes are ideal for exploring nature and hitting simple cross-country trails. But anyone who's keen to take their mountain bike on lots of hilly adventures will be happy to hear that our next generation of mountain bikes is ready to accommodate both a dropper seatpost and a tubeless tire system.
Only the most state-of-the-art mountain bikes for adults are dropper seatpost- and tubeless-compatible!
Do you have a dropper seatpost and tubeless tires on your own mountain bike?
Yes, I have both on my bike. That's because I spend a lot of my time out on hilly trails. I prefer to keep the air pressure low to make the tires more grippy. The dropper seatpost also means that I don't have to keep getting off my bike to adjust the saddle on a steep trail.
Where did the name "terra coppa" come from?
My colleague Daniel Kloboucnik from the design team came up with this name for the new color. The word 'terra' means "earth" or "land" in Latin, and reflects the connection between the woom OFF/woom OFF AIR and nature. And 'coppa' brings in the copper element.
Plus, you can't say 'terra coppa' without thinking of terracotta, which further emphasizes the link between mountain biking and nature. I really love the color and the name.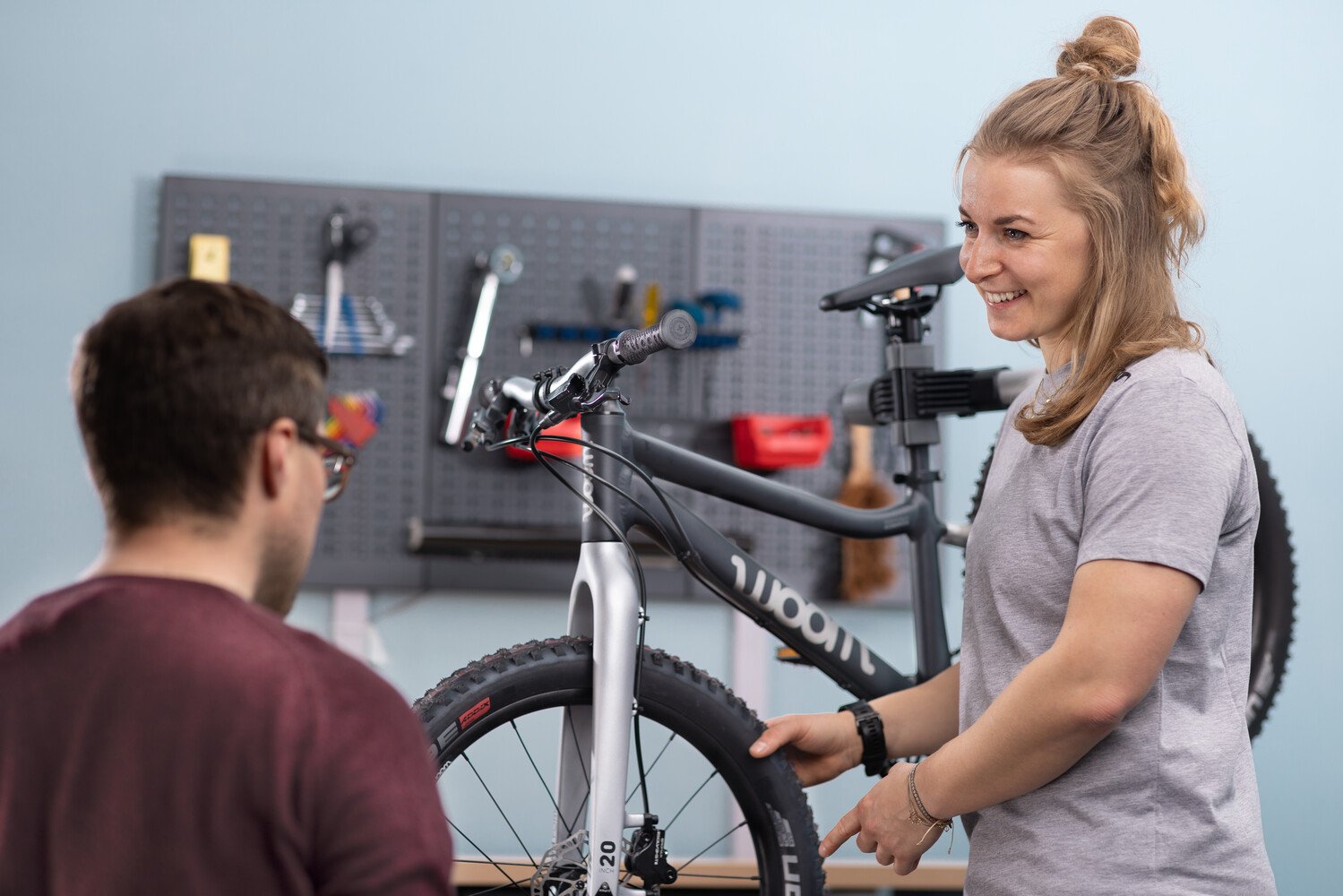 Which terrains and routes are the woom OFF and woom OFF AIR designed for?
Both our mountain bikes are XC (cross-country) models, making them perfect for basic trails and forest paths. School commute? Pump track? Bumpy terrain? These versatile bikes are up for it all.
Where are the bikes manufactured?
The individual components for our bikes are supplied by partners all around the world. Many of the factories are in Asia, since the bike industry has well and truly shifted to that part of the world in recent decades.
The woom OFF and woom OFF AIR models for the European market are mostly assembled in Poland. And the bikes for the US and Asian markets are put together at a factory in Cambodia.
We go to great lengths to ensure that employment laws and regulations are followed at all the manufacturing facilities. Our own employees on the ground check up on the product quality and working conditions.
Lisa's top tips for parents:
You won't regret sending your child to mountain bike training sessions. They'll get a chance to practice their cycling skills and get a handle on their own bike, all while getting used to riding with a group of people. I'd definitely recommend making sure your child has plenty of time to get used to their bike before they set off on a trail adventure. It's a good idea to let them practice braking in an empty parking lot, for example.
Lisa's top tip for kids:
Watch videos of people mountain biking. It's incredible how many skills you can pick up that way. And, hey, it's good fun too!
Lisa's top tip for families:
In any group, the slowest person should set the pace. Make sure you apply that rule on your family bike rides. And I'm not saying it's necessarily going to be one of the kids... It could be that everyone in your family has to go at the same speed as mom or dad! 😉
Why do you work at woom and not somewhere else?
I studied Sports Technology in Vienna and I've been working in the bike industry ever since I graduated. Mountain biking is my one true passion, after all. And I like working with kids too. When I saw the advert for my current job role, I couldn't contain my excitement and enthusiasm.
It's amazing that my work at woom revolves around my biggest passion and favorite hobby. And it's an added bonus that I managed to find a job in Lower Austria, which is where I grew up. I'm so grateful.
What are you most looking forward to now that the development process has come to an end?
I'm so excited about the new woom OFF and woom OFF AIR models being released into the wild at last! And I really can't wait to hear what the children and teenagers out there think of the new color.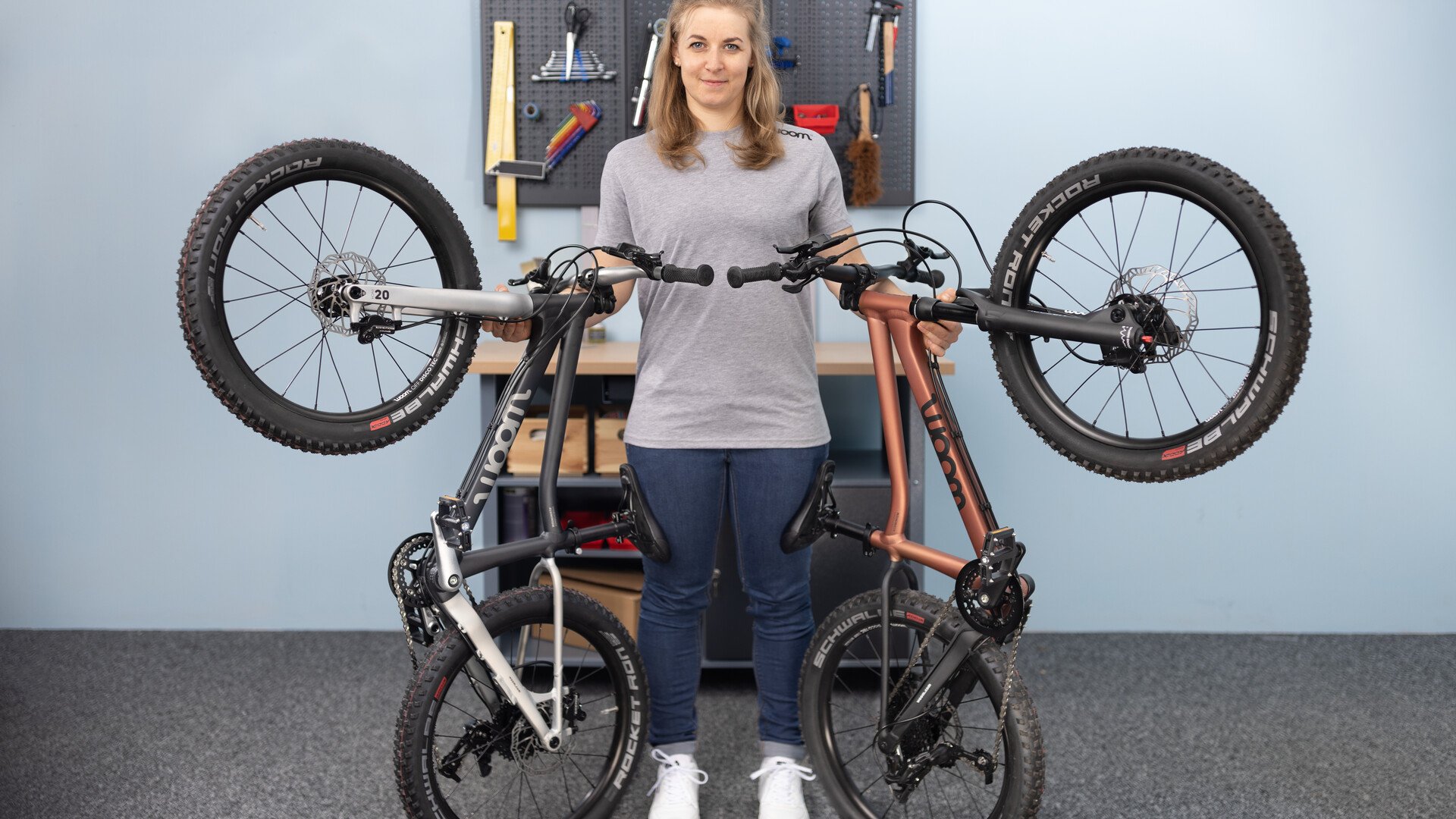 Text Slider Widget Container:
Rapid fire questions!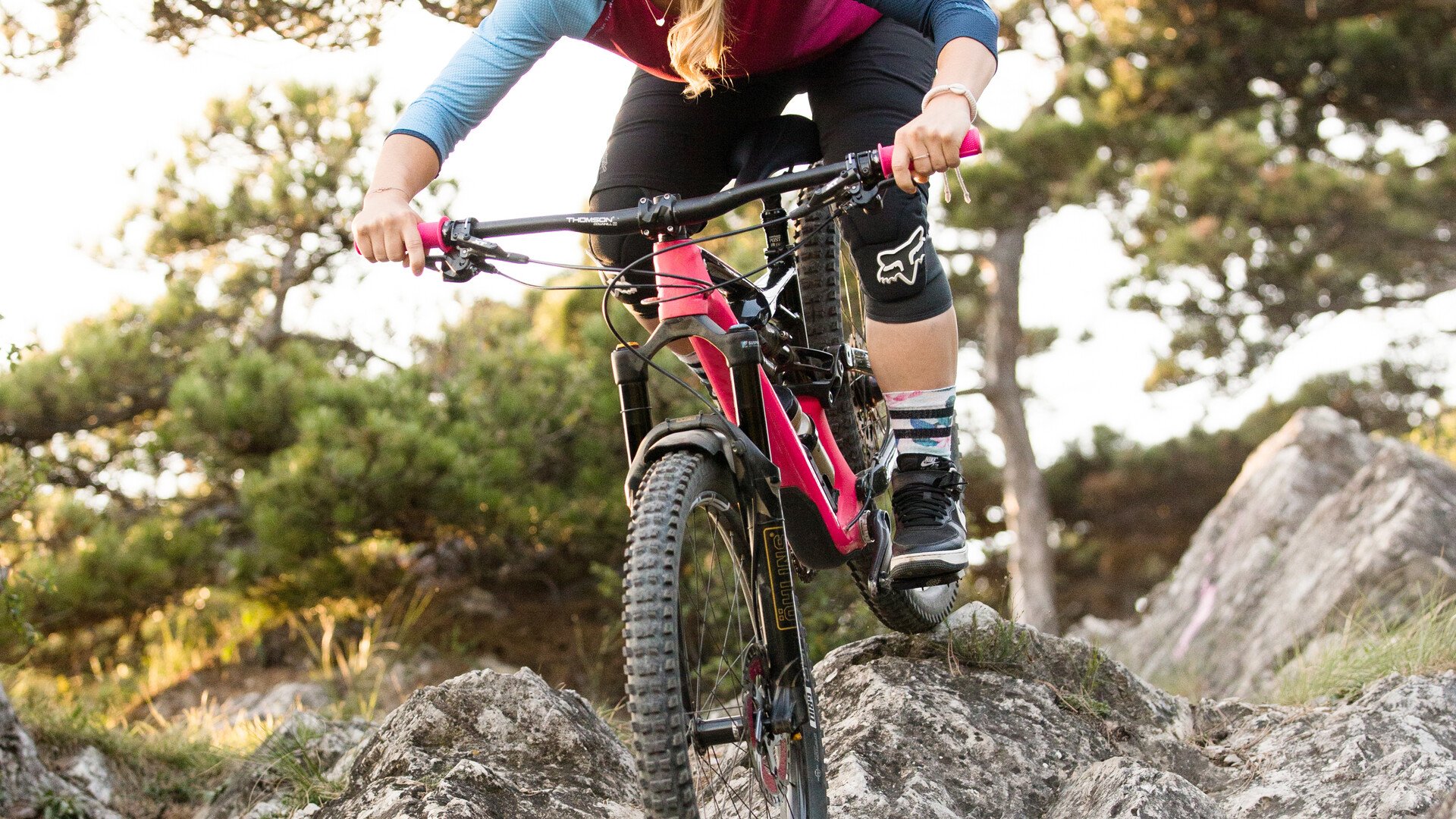 Looking for even more adventure and insider tips?
Here you'll find lots more ideas and inspiration to make bike riding even more fun!