Company
An interview with April Obersteller: "People are the foundation and center of everything we do"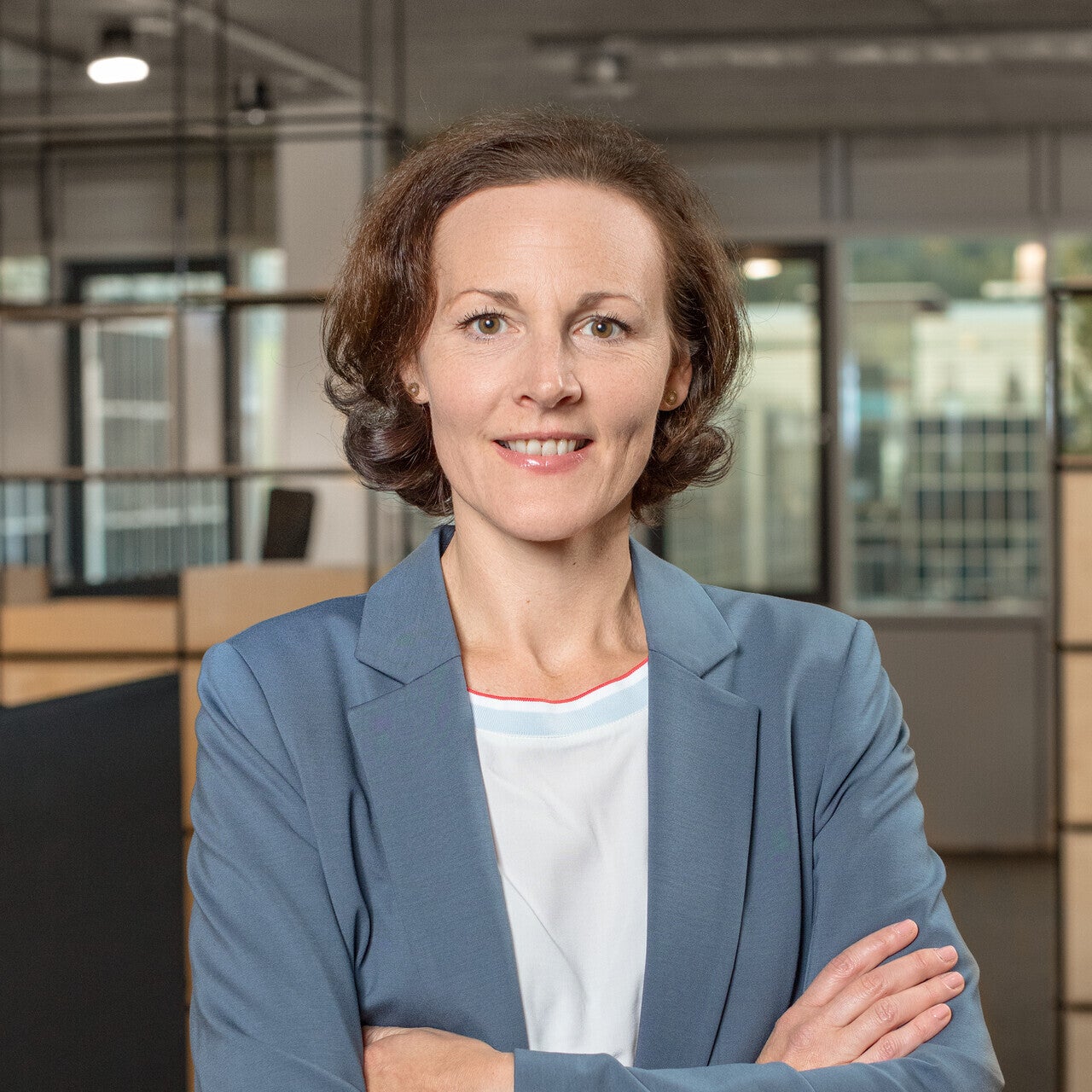 Belinda Ableitinger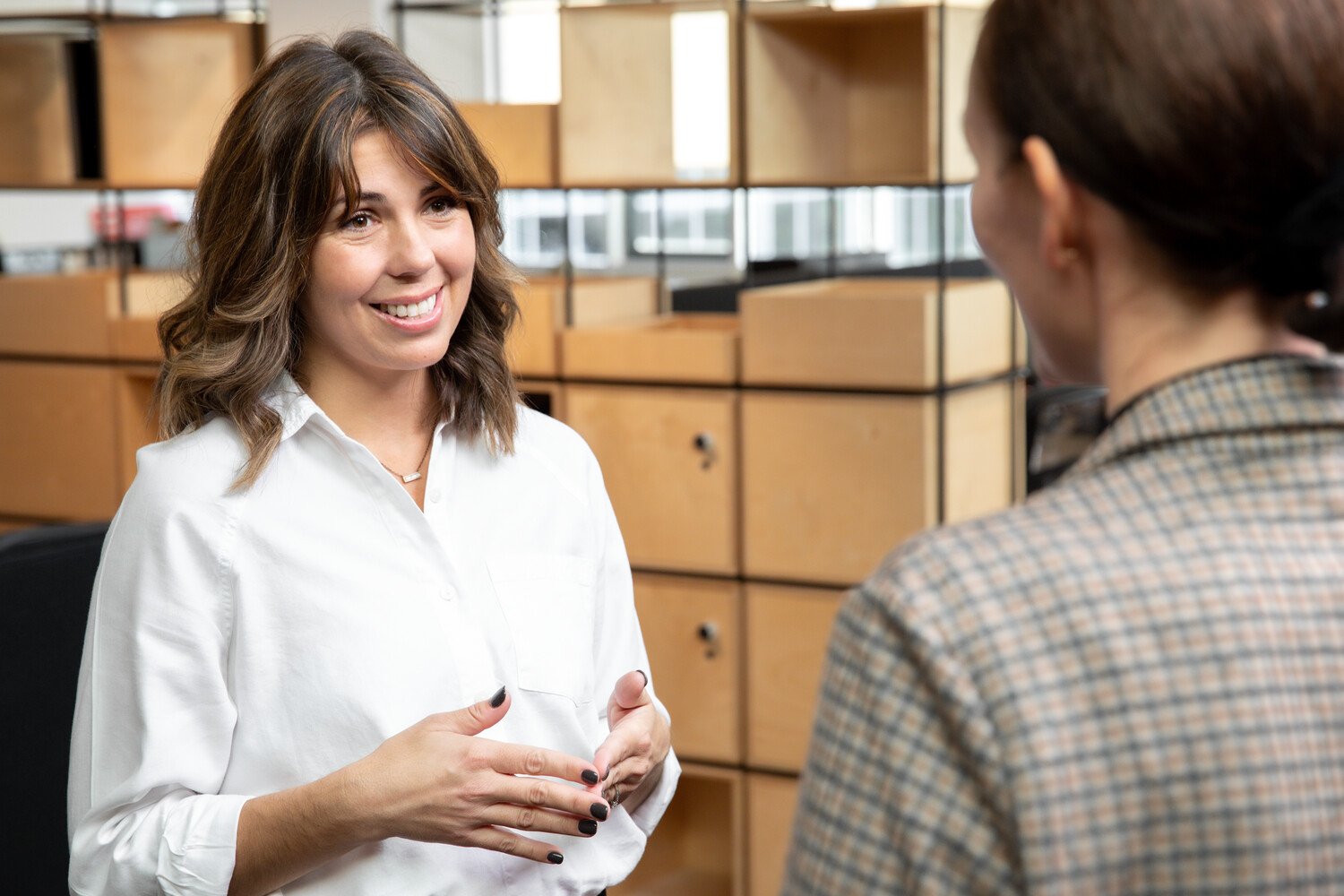 Born and raised in Houston, Texas, April Obersteller is a Texas girl through and through. She's also the Director of Global Experience here at woom. Her recent leap into this leadership role has landed her the opportunity to champion both the Employee Experience and Customer Experiences teams. In our interview with the senior manager, April opens up about the steps woom is taking to deliver best-in-class customer service, as well as her love for pre-sunrise wakeup calls and what makes her mum her biggest inspiration.
How did you end up working at woom?
I got a call from a recruiter saying: "Hey, I've got a really cool opportunity for you." Soon after that I got to know Mathias Ihlenfeld, the founder of woom USA. He'd read an article that I had written, and I think he saw a lot of alignment between his vision for woom and my skill set. There's no way you can take away that sparkle in his eyes when he talks about woom. Plus, he's transparent and there's an incredibly engaged and motivated team at woom, so I had to say yes. I couldn't miss the opportunity to keep building something amazing and grow with a company that genuinely makes a positive impact.
As the Director of Global Experience, you're in charge of both human resources and customer service. How do these elements align?
They align really well. It's always about creating relationships between people and our company. From a Global Experience understanding, those inside of woom are just as much customers of woom as our external customers. Having both aspects under one umbrella is a really big step towards human-centricity—not only recognizing that people are the foundation but being able to put them at the center of everything we do. I'm honored that woom is aligned with this goal, because not many companies are.
What does good leadership look like to you?
Good leaders serve. I think that's the foundation of it. All the other things—the expertise, the strategy—those are important, but the root of it is serving your team to bring out the best performance. A good leader asks: what do my people need? Then they figure out a way to get whatever it is that every individual member of staff needs. It's about being a lighthouse in the sense that you're dependable, especially in a fast-growing start-up.
You were born and raised in Texas. Can you tell us about your childhood?
Yes, of course. Born and raised in Houston so I'll always be a Texas girl. I was brought up by an incredible and strong single mum – just me and her against the world. That has really contributed to who I am today.
You've mentioned to us that your mum is your biggest role model. Could you expand on that?
Yes, definitely. But she's much more than just a role model to me. She's my best friend and the embodiment of strength and beauty in my eyes. She taught me everything I know about discipline. She was a schoolteacher all her life and I remember so vividly how she would get up early to grade papers. Even when I was really young, I'd sit there and try to help. Getting up early is a habit that's stayed with me and I still get up well before the sun to this day.
That's impressive! How do you manage that?
A lot of it comes down to mindset. It's been ingrained into me to see challenges, or harder things, not as a burden but just as something you need to do. I say to myself: "We're going to do it. And it's going to be awesome!' This is the attitude that I inherited from my mom. That, and teaching me how to be a strategic budget planner. On a teacher's salary in the USA, you have to be pretty thoughtful about where you're putting your money. It was tight, but I was never short of anything.
What has been the most significant experience in your life—both personally and professionally?
From a personal point of view, I can't single out one experience, but more of a ritual that me and my mom had: we would always end our day on the front porch swing. It sounds so simple, but it was this consistency and connectedness that really helped shape me. Sure, big moments are awesome, but it's the everyday moments that stick with us most.
And what about your professional life?
I worked as a wedding coordinator for a while a long time ago and there's one episode that had a big impact on me: All kinds of crazy things can happen at a wedding, right. So one time, at a wedding in Austin, Texas, it was raining so intensely that the venue was almost flooded. For a brief moment I was ready to give up, thinking that perhaps this was a situation we would not be able to fix and that the wedding would have to be called off. But in that same moment, the rain suddenly eased. It was like the taps were turned off. We were able to dry everything and get the bride downstairs and married. It was quite unbelievable. What I took away from this moment was the realization that sometimes the only thing you can do is hold onto some optimism. I have a little squeegee on my desk to remind me of that almost-rained-off wedding day and how you just have to keep on trying. That must be why I love being part of fast-growing start-ups, where things constantly happen that no one in the team could have planned for. But you don't stop. You don't just turn off your phone – you continue to show up.
What was your family's reaction to your transition into a new role at woom?
My husband Kurt is my biggest fan – he's always 100% in. While my kids thought it was really cool when I worked for a company in the outdoor industry, they were quickly sold on the idea of new bikes and have become woom fans already.
As a senior manager at woom and a working mum, you must be pretty busy. How do you keep work/life balance?
With a lot of help, and I mean a lot. We're so lucky to have an incredibly beautiful network of babysitters, friends, neighbors and other parents that help out. You just couldn't do it alone. My husband is an incredible partner, but he also works full-time. And so we plan; we plan like crazy.
What is the main difference between your US teams and European teams?
We should begin with the similarities: They all really want to do right by the customer. In my opinion, the main difference lies in what their customers expect. For example, in North America we offer virtual consultations, which lets a customer set up a video conference with one of our team members. This is something we are not sure our European customers would like to see, but we are committed to find out and then build the offerings that they would like to see.
Then there are ways in which our service channels communicate—it's different across the ocean. While we will always have a foundational vision of what "great" looks like, we will always prioritize matching our customers' language and meeting them where they are at. When we know our customers better, we can serve them better.
The Customer Experience team has had a fairly challenging few months. How did you stay strong and persevere?
There wasn't just one fix—there were multiple layers to it. But above all else, we needed more people to be able to answer the volume of information requests. Back in April, we were receiving more than 1,000 new emails each day. We had to act quickly and increased the size of the team by 50%. Since we could not do this overnight, the entire organization received a quick training and access to our email system and EVERYONE started answering emails- from the CEOs to product teams to operations teams. It was a true team effort!. We also tried a new tack of turning reactive information into something proactive. One step involved sending out a mass email in which we tried to predict and answer as many relevant questions as possible, as well as expanding the FAQ on our website. This was one way to answer a bunch of emails in one go. Another step involved investing in our communication infrastructure, creating a new telephone system and activating a chat function on the website. Internally, we took steps to increase the communication within our Customer Experience Team by starting daily huddles and stand-up meetings. At the beginning of the day, we'd say, "here is where we're at now," and at the end of the day, "here's where we've got to." Dialogue between the team is really important. It can feel a little bit like you're on an island when you've got to deal with this craziness from your home office. Last but not least, we have increased our cross team communication and invested heavily in our voice of customer program so we gain actionable insights that we can use to improve our gaps. Customer Experience is not something that one team owns, it is on the shoulders of every team member throughout the organization and it will take all of us to continue to show up for our customers. It feels like the team has come out stronger as a whole from this experience.
What's your vision here at woom?
We have just put a new structure into place so now the impetus is really on integrating it into the day-to-day running of woom—what with all the changes to our systems and process and how we function as a team. Like always, we will learn with each change and continue to evolve together— to make each next step that much better than the one before. And of course, our mission of getting kids to love riding a bike is everything. Because kids that love cycling will grow into adults that enjoy riding their bikes, which is a major part of the mobility shift. So, there's definitely a lot for me to do here at woom. Let's woom!
Perfect closing words. Thank you for your time and for providing a really interesting insight into your professional and personal life.
Rapid fire!
Your office desk looks like: How I wish the rest of the my house looked like :) —organized, lit candle, fresh flowers , matching pens and a sign that says "actually I can"
3 things for a deserted island: BE 2.0 by Jim Collins, deck of cards and of course, a picture of my amazing fam
One personal Magic Moment: I mean—holding my sweet babies in my arms for the first time will forever be magical
One professional Magic Moment: Watching a team member work so hard for something and then it becomes a reality. That will never get old and is one of the biggest honors to witness.
Your soul food: Potato casserole with cornflake topping.
Book recommendation: This is the hardest question ever. I am a book nerd. One that I keep going back to these days is Wolfpack by Abby Wambach
Life motto: AND instead of OR—always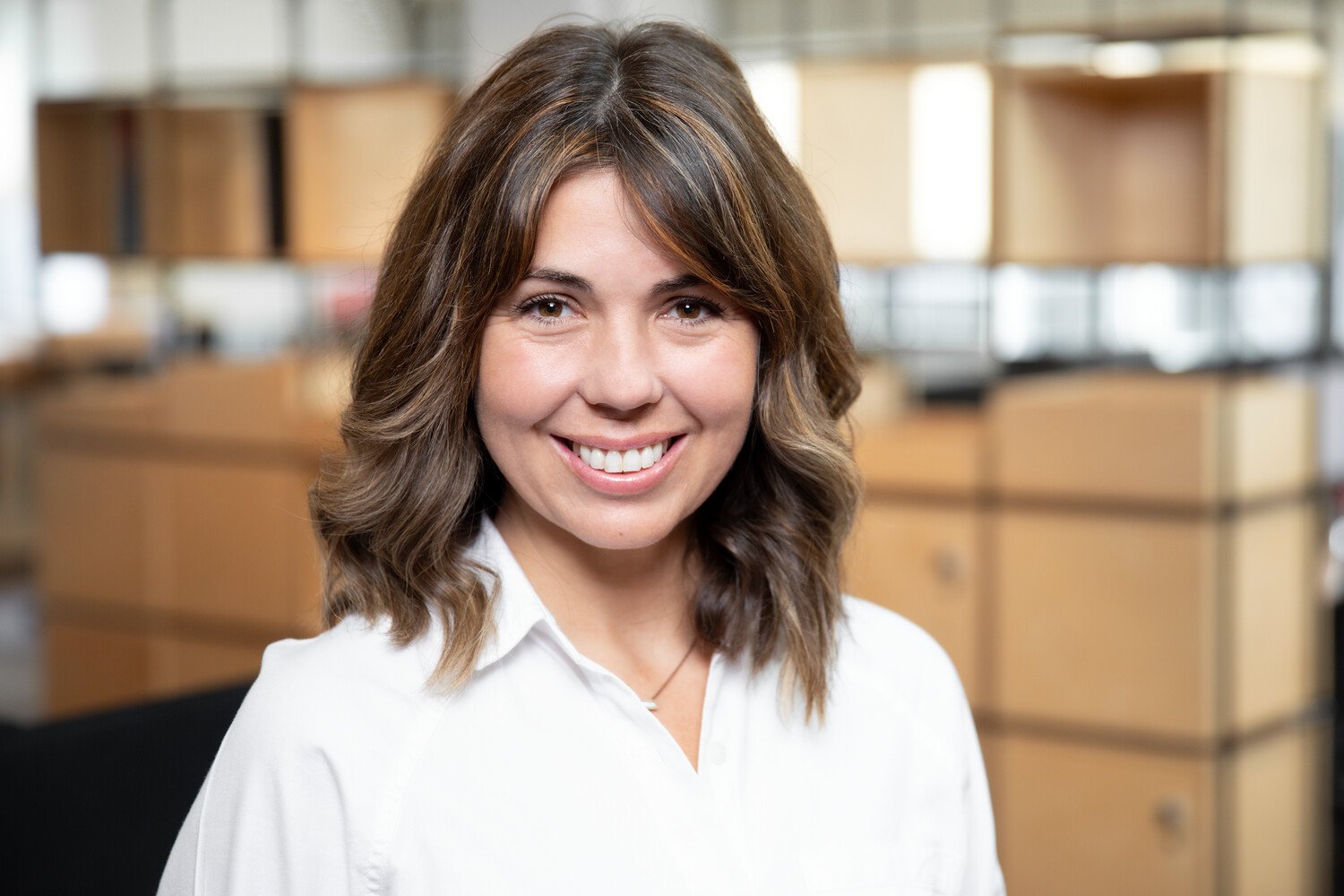 April Obersteller joined woom in June 2020 to lead our Customer Experience department in the USA, but has now assumed responsibility for woom customer service across the globe. As of October 2021, April's new title is Director of Global Experience, putting her in charge of Customer Experience and Employee Experience at woom.