Coasting into Kids' Bike Assembly with woom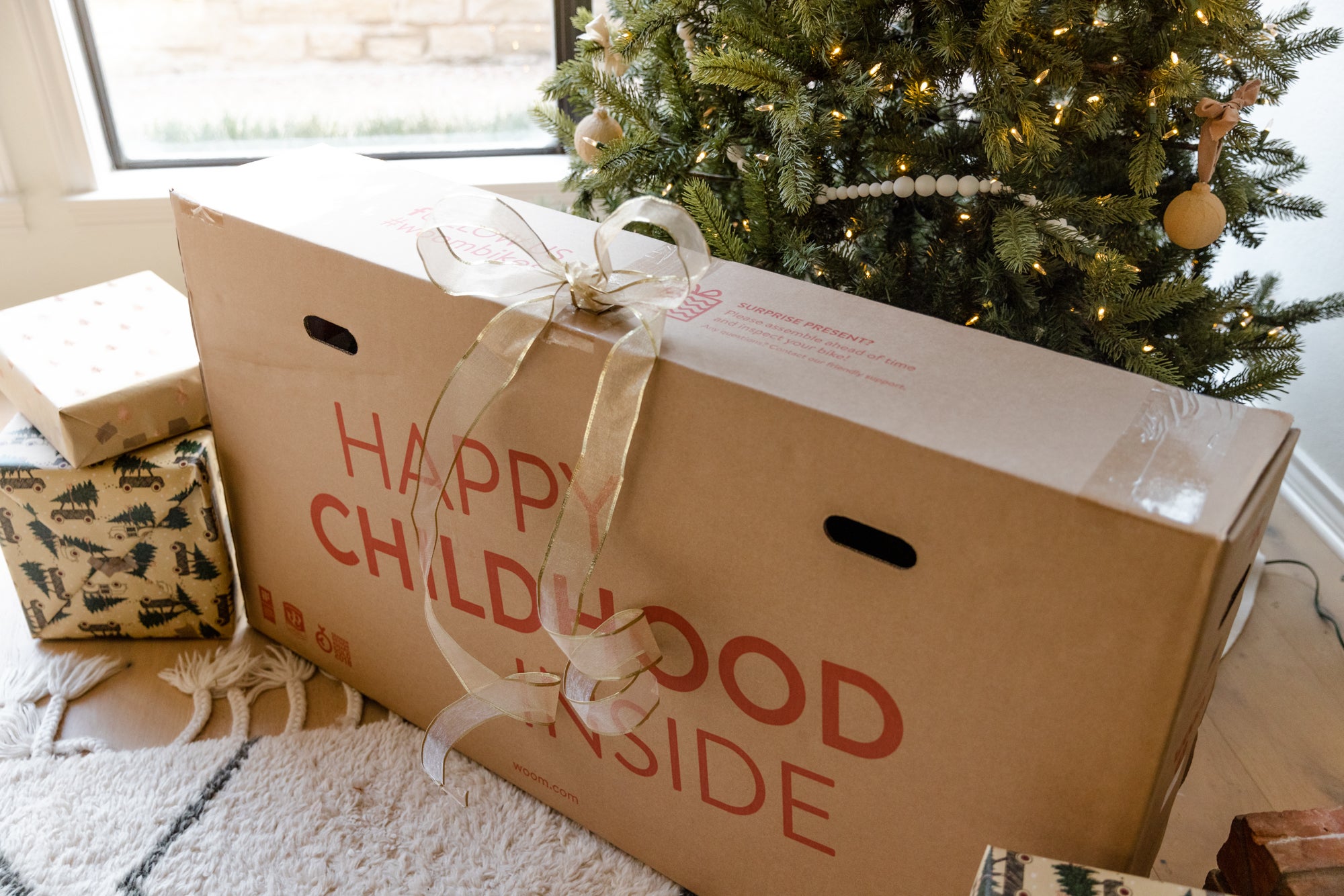 We've all been there with bike assembly: It's the night before a holiday, birthday, or other milestone occasion for a kiddo you love. You've put off assembling that big gift, the one with all the pieces and seemingly endless instructions. Hours later, you have finally managed to put it all together, and you sure hope it's worth it.
Ever had a bike assembly headache? You're not alone. If the words "some assembly required" make you sweat, you're going to love woom. Fortunately for you (and your blood pressure!), woom bikes are the easiest kid bikes to assemble.
The best gifts come ready to ride
A box is much easier to wrap, but taking care of bike assembly before gifting a woom to your child means it's immediately ready for them to ride.
Rolling out a beautiful new bike, completely assembled, makes the moment all the more magical — and not just for the gift recipient! When you complete your child's woom bike assembly ahead of time, then your whole family gets to enjoy the Magic Moment of them receiving the gift just as much as they do!
Only 30 minutes from box to bike
When the woom box arrives, you can rest easy knowing that bike assembly won't involve hundreds of tiny pieces, digging for the right tools, or working with a heavy, awkward frame. In fact, our team of trained bike technicians inspects and prepares your bike before it ever leaves our Austin facility, so your woom bike arrives already 80% assembled.
All that's left for you to do is attach the handlebars, front wheel, and pedals to make your kiddo's new bike cycle-ready. Every piece is labeled, so it's super simple from the moment you open the box. Even the instruction manual is simple. Bonus? No need to dig through your toolbox because every tool you need is included in the box. It's really that easy.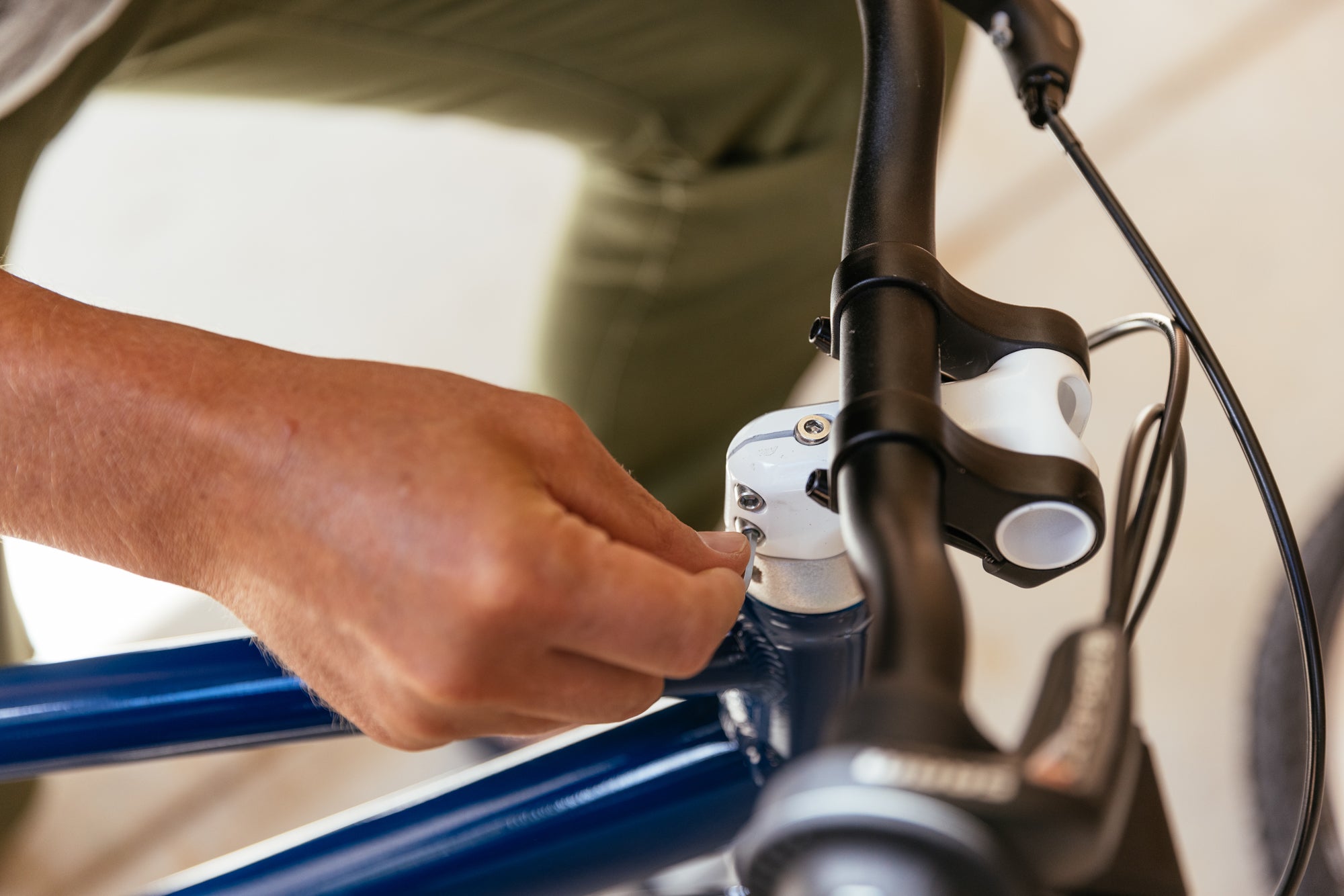 You're not alone in the process
Still finding bike assembly a bit overwhelming? Misplace those instructions? It's OK! We've got you covered! woom provides assembly instructions for every woom model on our website, along with video tutorials for even easier bike assembly.
Also, woom's Customer Experience team is available for bike assembly assistance Monday through Friday (7am to 5pm CST) and Saturdays (from 9am to 3pm CST) to answer any questions you may have. Reach out by phone or email.
Better yet, this isn't a disconnected call center following a generic script for every conversation. Our Customer Experience team is composed of people who love biking so much that they want to help other families discover the joy of cycling together. They truly enjoy receiving calls from our customers and are happy to help, including bike assembly. It just gives them another opportunity to talk about the bikes they love.
"It's really fulfilling when a parent or grandparent calls and needs help with something to give them the resources they need to complete the bike," says Brian Ferguson, who is both an Austin dad and a member of our Customer Experience team. "It's a nice, rewarding feeling knowing a kid has a bike now and is gonna be out riding it."
A magic moment for the gift-giver
Brian and his kids have been woom fans since long before he joined our team, so he has assembled plenty of woom bikes over the years. Most recently, his twins were old enough to help with the bike assembly process for their own woom OFF bikes, which created a completely unique Magic Moment in and of itself:
"It creates a space where families come together to build something and do something that everybody enjoys."
Even before kiddos are old enough to lend a hand with bike assembly, there's something magical about putting together such an empowering gift for your child or grandchild. Assembling their first (or fifth!) bike is a Magic Moment that any gift-giver should get to enjoy. That magic won't be lost in a stressful assembly process because woom bikes come 100% stress-free!
Some assembly required? Sure. So easy, your kids might even be able to do it? Absolutely! 
Welcome to woom, where we ship bikes directly to you and make bike assembly as easy as coasting downhill.