Bike-life
5 Best Biking Cities in the US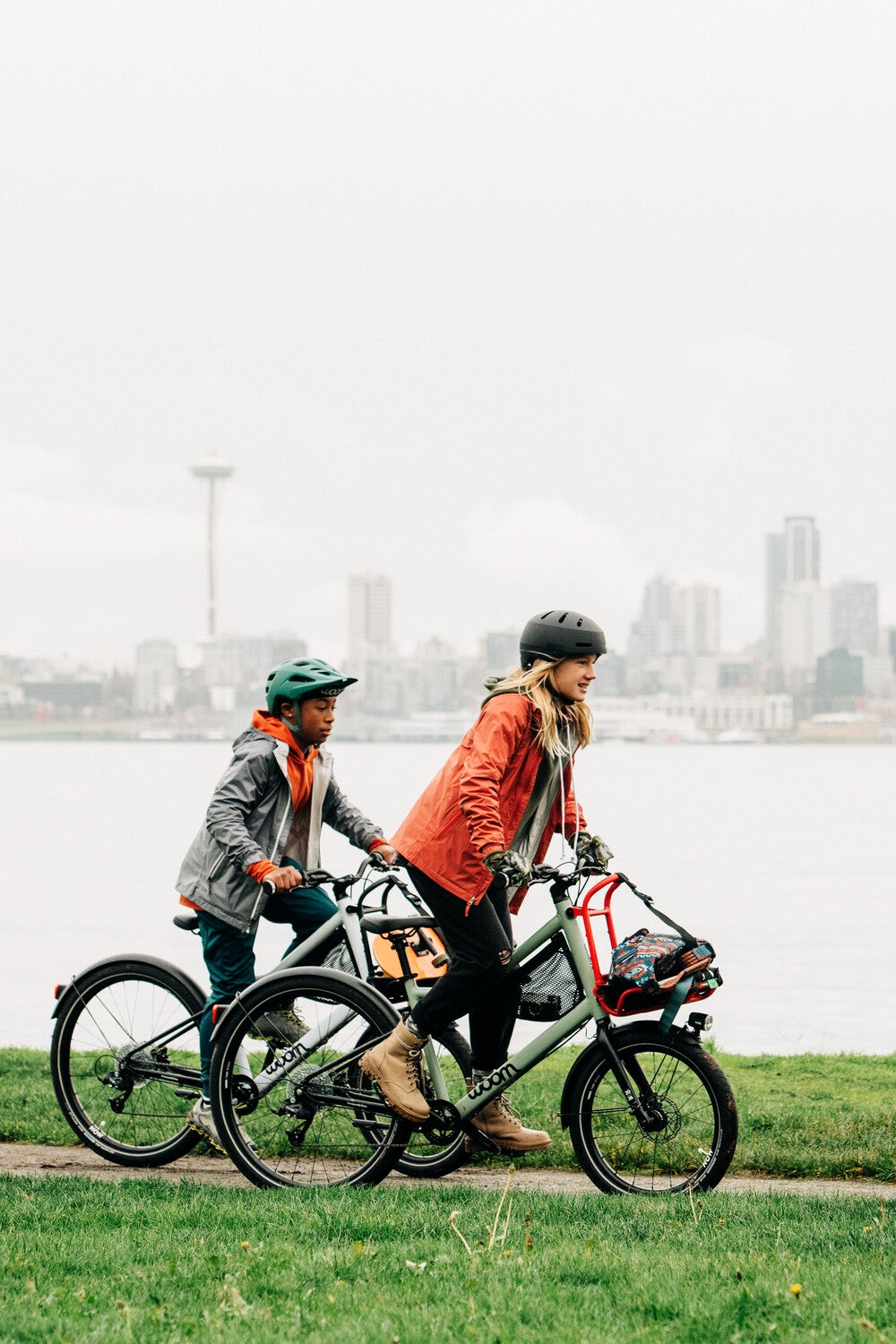 Riding on a peaceful trail immersed in nature can be blissful, but some of the best bike riding in our fair nation can be had in our cities.
Since the spring of 2020, U.S. cities have seen a boom in bicycle ridership unlike any other time. The unique combination of circumstances brought about by the pandemic - the proliferation of remote work, reduction in car traffic, lack of open public gyms, lack of public transportation, reduction in other travel/leisure opportunities - all sent people exploring their local neighborhoods on bikes.

An unavoidable fact is not all cities are built with cycling in mind. There exists a massive disparity between the most car-centric cities and the most bike-friendly cities. That being said, due to their density, cities offer the greatest chance to use a bicycle as a tool (running an errand) rather than just as a hobby.
Although there are a number of ways to define and measure the "bikeability"of a city, some of the key parameters are the bike infrastructure (quantity and quality), the ridership (power in numbers!), the climate (not all weather's great for riding), geography (hills…oof!), and the city layout.

There are many statistically-derived lists of "best biking cities" in the US. However, for this article we hand-picked our favorites because they each stood out for their own unique reasons.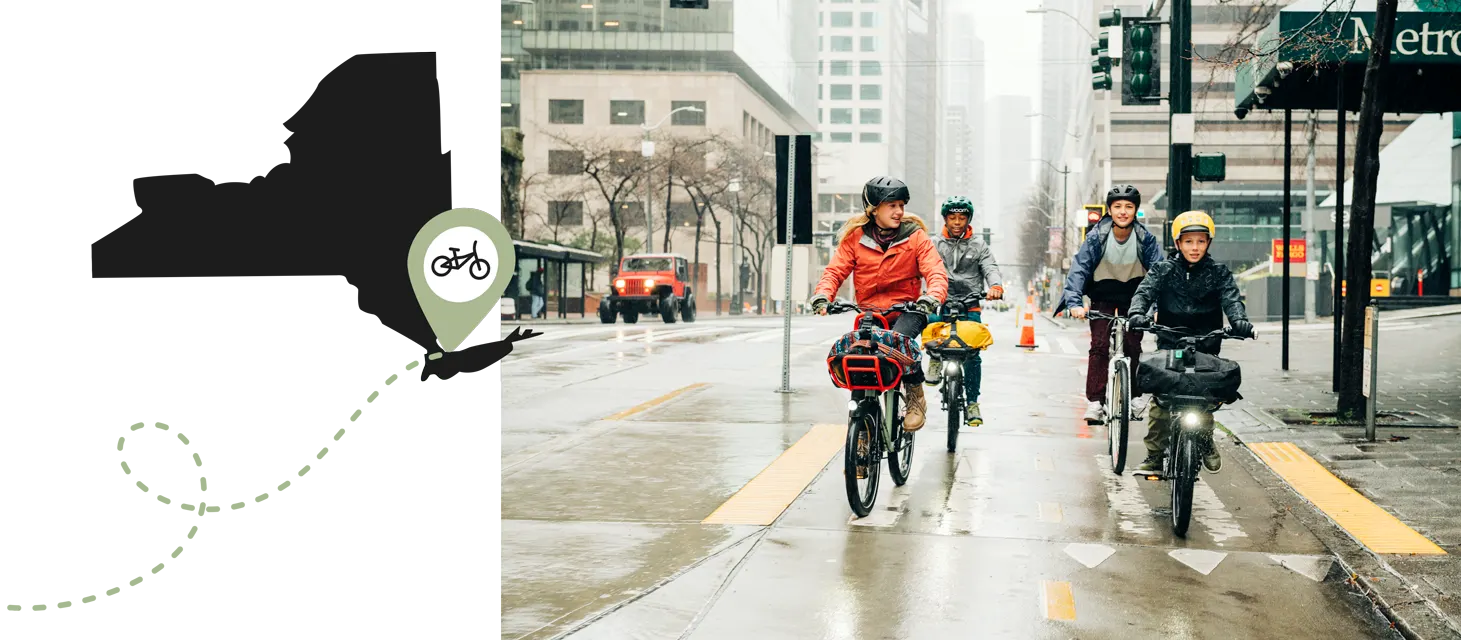 Most Fellow Riders: New York City, NY
There is no doubt that cycling is a well-established way to get around the Big Apple. According to the New York DOT, almost 800,000 New Yorkers regularly ride a bike in the big city. It goes without saying: young children should avoid riding down arterial thoroughfares like Broadway.
However, there's an abundance of parks and greenways scattered throughout the city that are ideal for kiddos still perfecting their pedal stroke, including, of course, Central Park, which features several car-free loops for relaxed riding.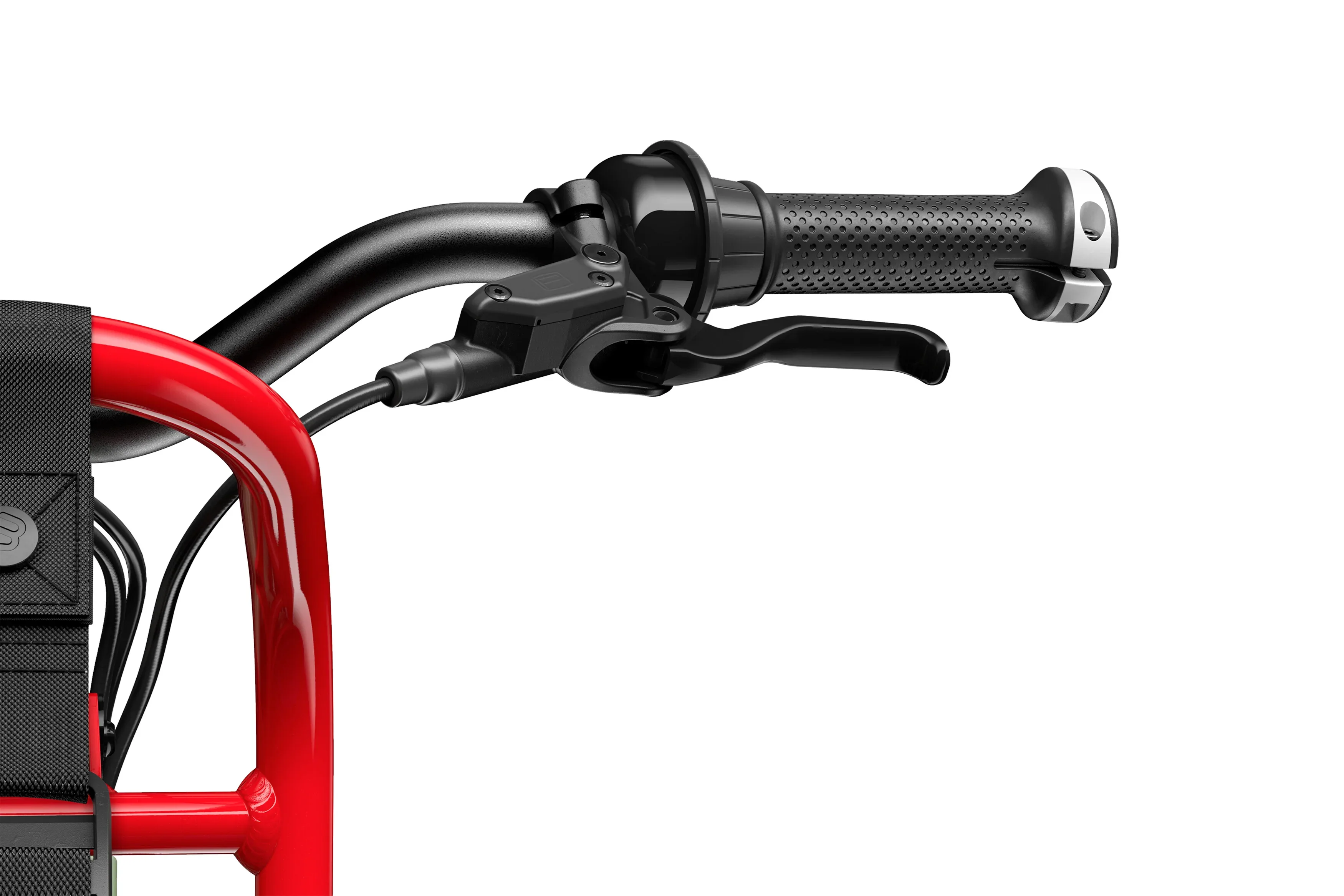 woom NOW: Integrated Twist-Grip Bell
New York City is a bustling, hectic place, so having easy access to a bell to alert others of your presence is extremely helpful. With the twist-grip bell on the woom NOW, your hand is already in the right place to ring the bell in an instant - simply twist!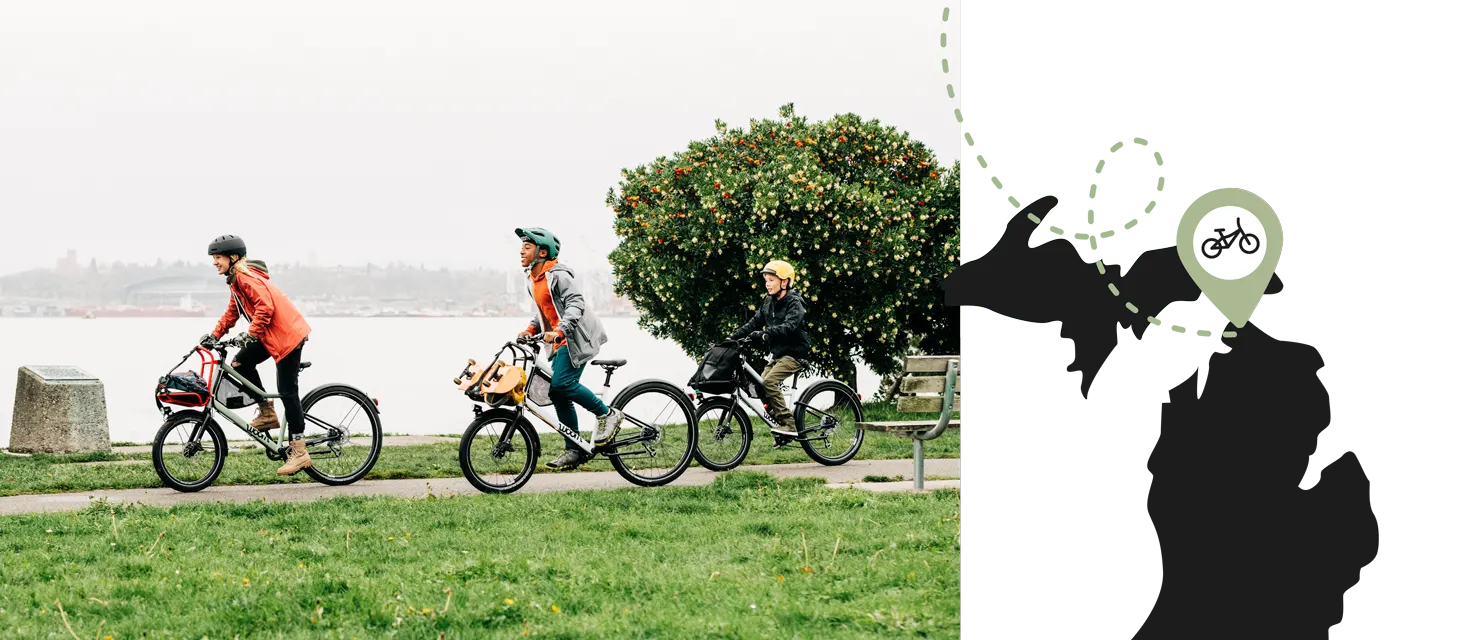 Least Likely to See a Car: Mackinac Island, MI
Mackinac Island (pronounced MACK-in-aw) has been a popular summer tourist destination since the late 1800s and can be accessed only by ferry. Previously a military fort and the nation's second National Park after Yellowstone, the island is known for its famous fudge shops, incredible natural scenery, and the lack of cars. Snowmobiles are used in the winter, but transportation on the island is mainly limited to horses, and you guessed it, bicycles.
Fun fact: there are 170 bicycles for every permanent resident on the island! An eight-mile-long highway encircling the island makes for an incredible bike ride and is the only U.S. highway where motorized vehicles are prohibited.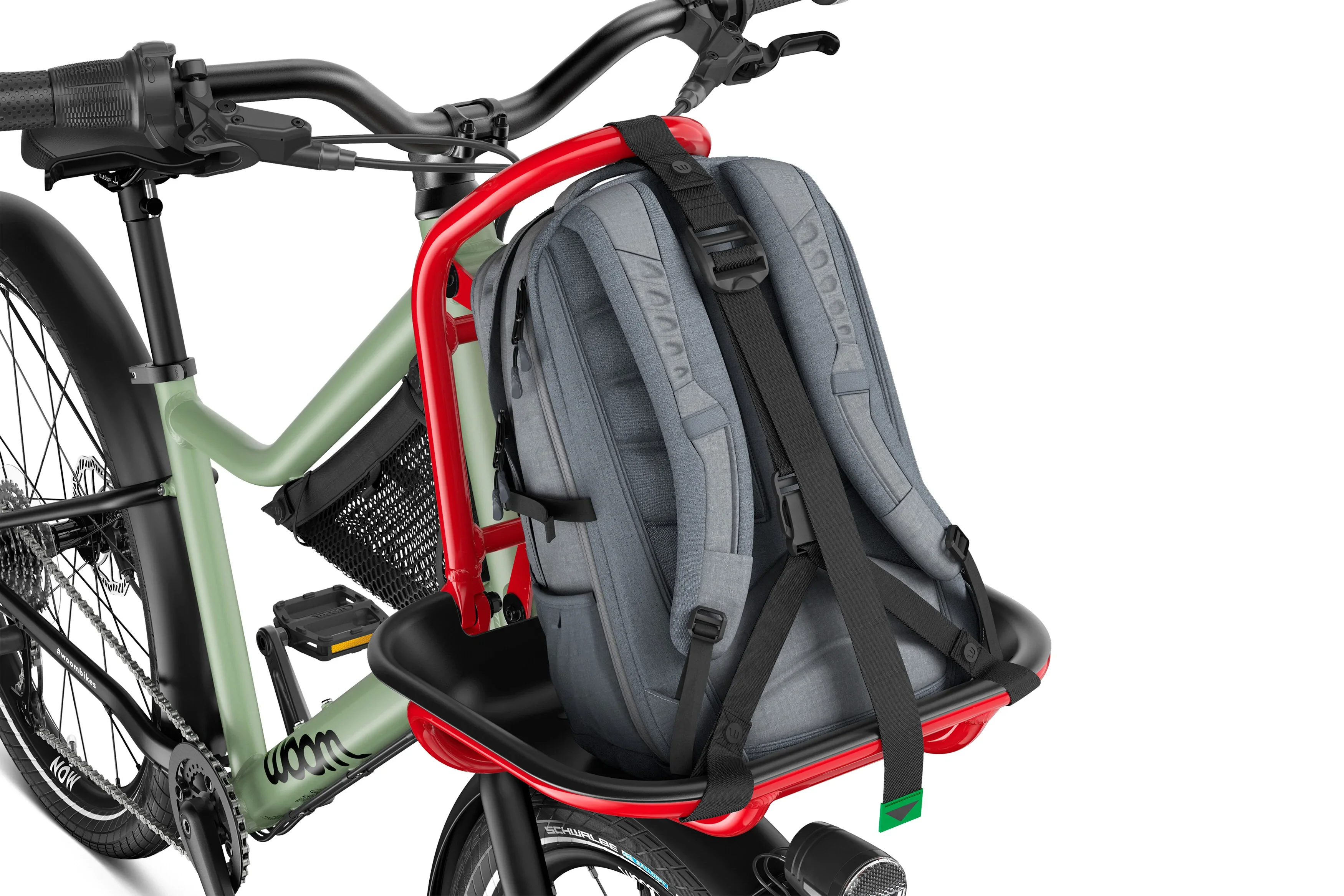 woom NOW: Folding Rack
On the island where cars are banned, citizens have made do using horse-drawn carriages and bicycles for centuries. The convenient front-facing rack on the woom NOW makes carrying cargo around the island a cinch thanks to built-in adjustable straps.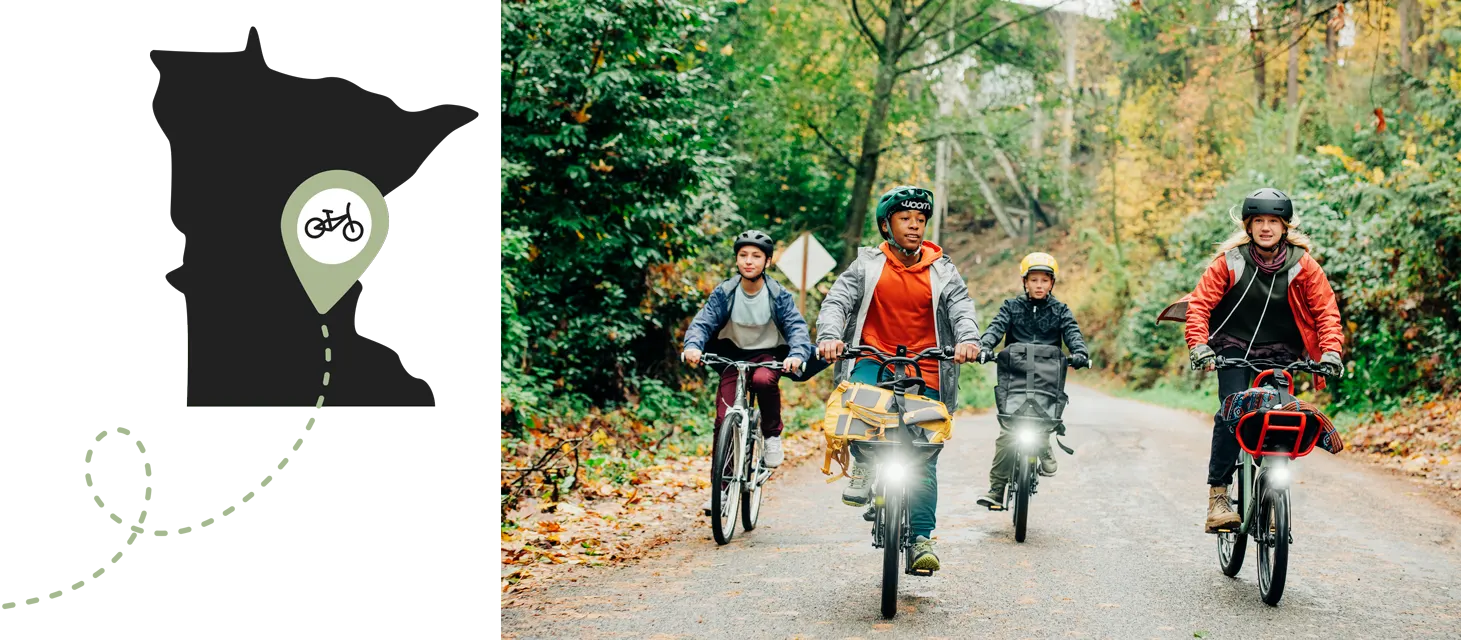 Best Cycling Infrastructure: Minneapolis, MN
Recently touted as the most bikeable large city in the U.S. based on its rich network of bicycle infrastructure, Minneapolis is home to a hearty cohort of dedicated year-round cyclists, despite its extreme temperatures.
With the national headquarters for Park Tool and QBP nearby (large bicycle tools and parts manufacturers), Minneapolitans know a thing or two about bikes. In the winter, many hearty commuters don ski goggles for chilly commutes, and fairweather cyclists come out in droves during the fantastically mild summers. Even the mayor is an avid cyclist, so it's no shock that Minneapolis has an exceptional bike share program, incredible non-motorized cycling, pedestrian bridges, and a convenient "bike highway" slicing right through the heart of the city (the Midtown Greenway).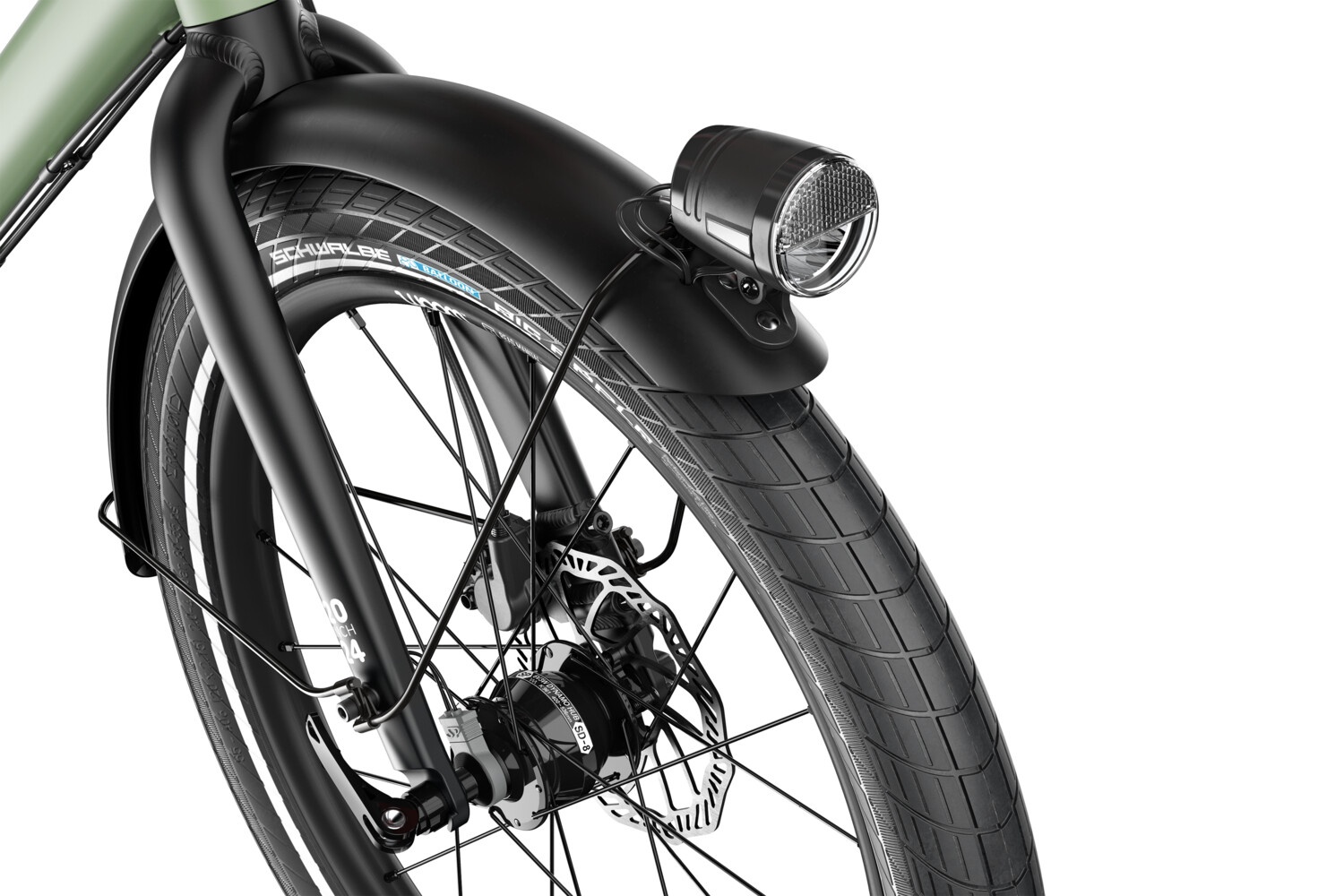 woom NOW: Dynamo Hub-Powered Lights
Minneapolis has limited daylight during some parts of the year because of its northern latitude. Good thing there's no need to worry when dusk arrives thanks to an integrated lighting system with the woom NOW! Its built-in lights are powered by your pedaling. Bonus: the standlight feature allows the lights to continue shining when you wait at a light or intersection, and that means that the Rider can still be seen even when they're stopped.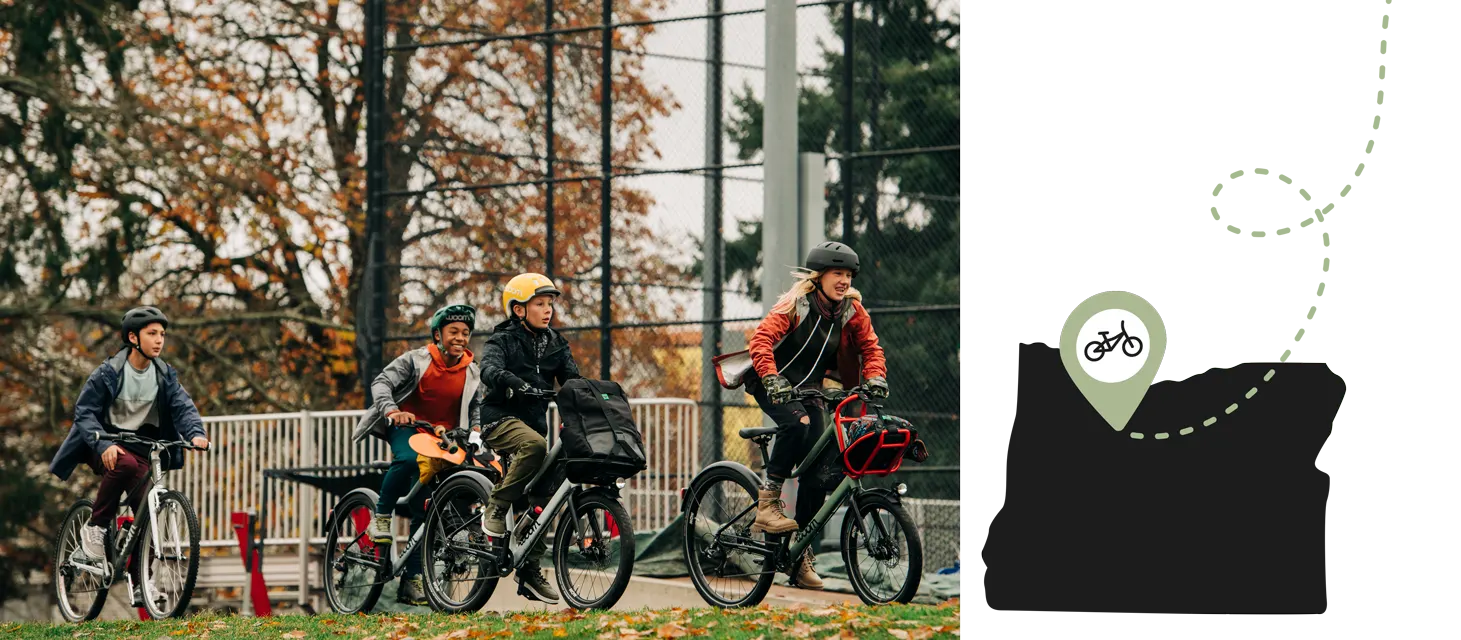 Highest Percentage of Bike Commuters: Portland, OR
With over 5% of Portlanders making their daily commute by bicycle, Portland has the highest share of bike commuting amongst the top 100 largest U.S. cities. You'll definitely notice you're not the only cyclist around if you go for a ride.
The Eastbank Esplanade stands out as perhaps the premier bike path in the city amidst hundreds of miles of cycling paths, pedestrian bridges, bike lanes, and greenways. Lining the east side of the Willamette River right across from downtown, the route features stunning views of skyscrapers and the river. The coolest part, no doubt, is the "floating cycleway" — a suspended section of path that takes Riders underneath the historic Burnside Bridge.
If you are seeking additional kid-friendly trails separated from traffic, Portland has more than a few options where the whole family to ride, ranging from state park trails, tree-lined paths, waterfront greenways, and even a 100+-year-old former trolley route.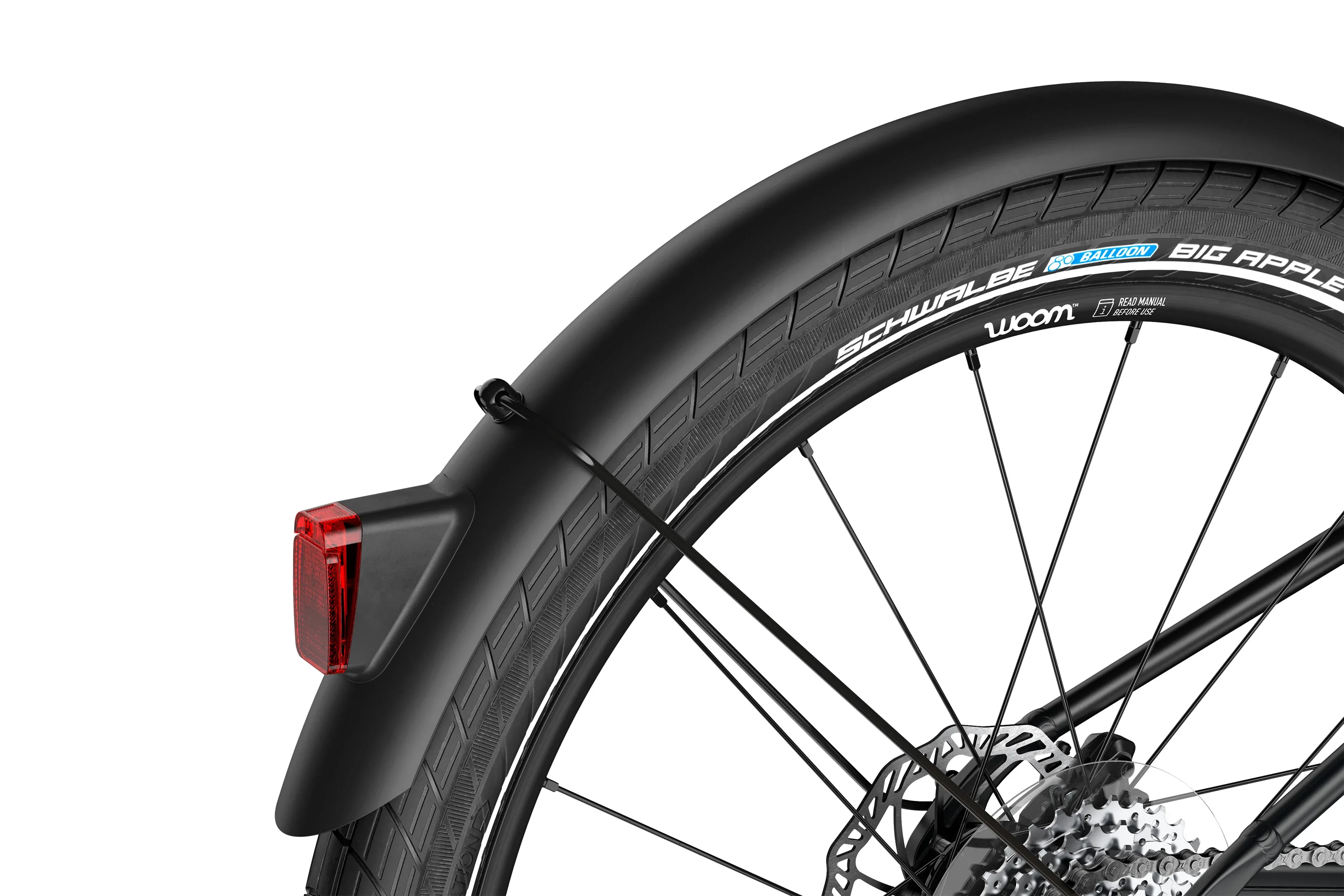 woom NOW: Full-Coverage Fenders
The Pacific Northwest is known for many things, moderate temperatures, gorgeous mountain views, and lush green forest, and dry weather is not one of them. In Portland, being comfortable on daily bike commutes demands a robust set of fenders to ward off road spray and puddles, and with the woom NOW, you're Rider won't get wet.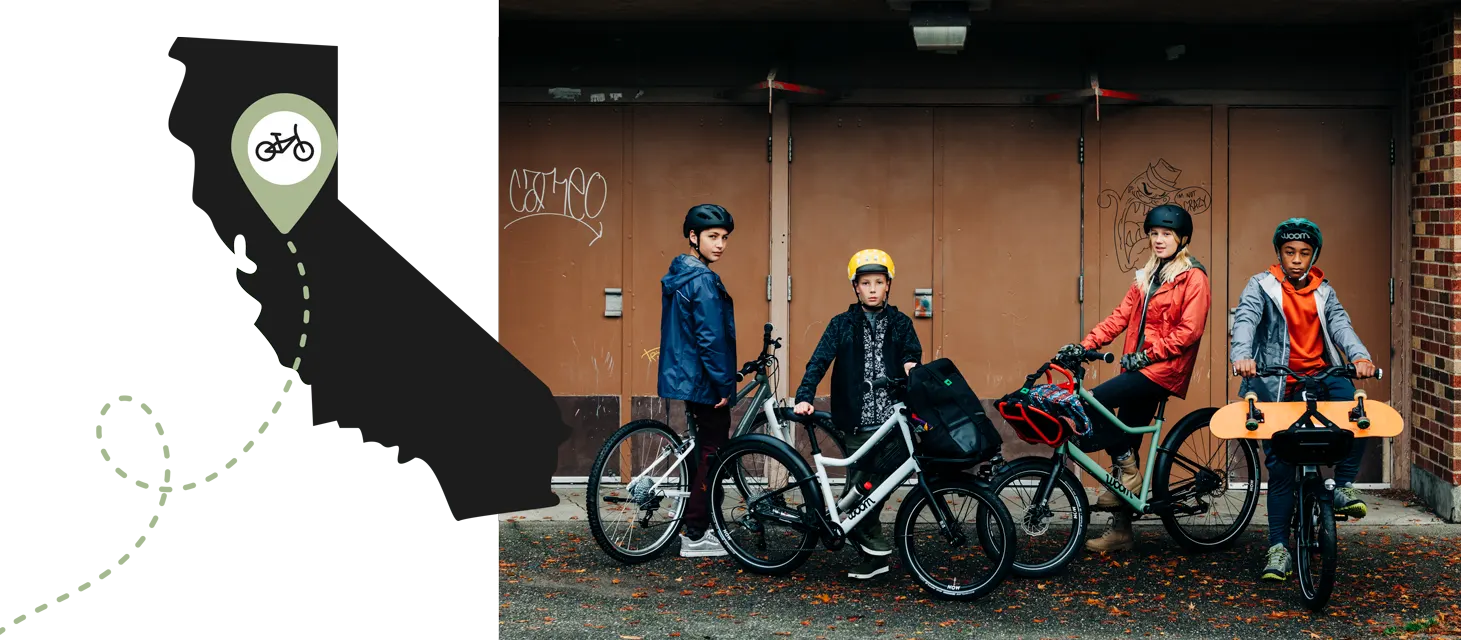 Best All-Around Biking City: Davis, CA
Portland may have the largest share of bike commuters amongst large American cities, but Davis, CA, has the highest overall percentage of bike commuters. Around 20% of all trips in Davis are done on a bicycle: running errands, shopping, going to school, or commuting to work.
It's home to the U.S. Bicycling Hall of Fame and a large university (UC Davis), so bikers are among their people, and the extensive network of cycling and pedestrian paths are not only scenic but useful. With the city being modest in size (population 66,850) yet highly interconnected through its bike paths, it is ridiculously easy to get around Davis by bike.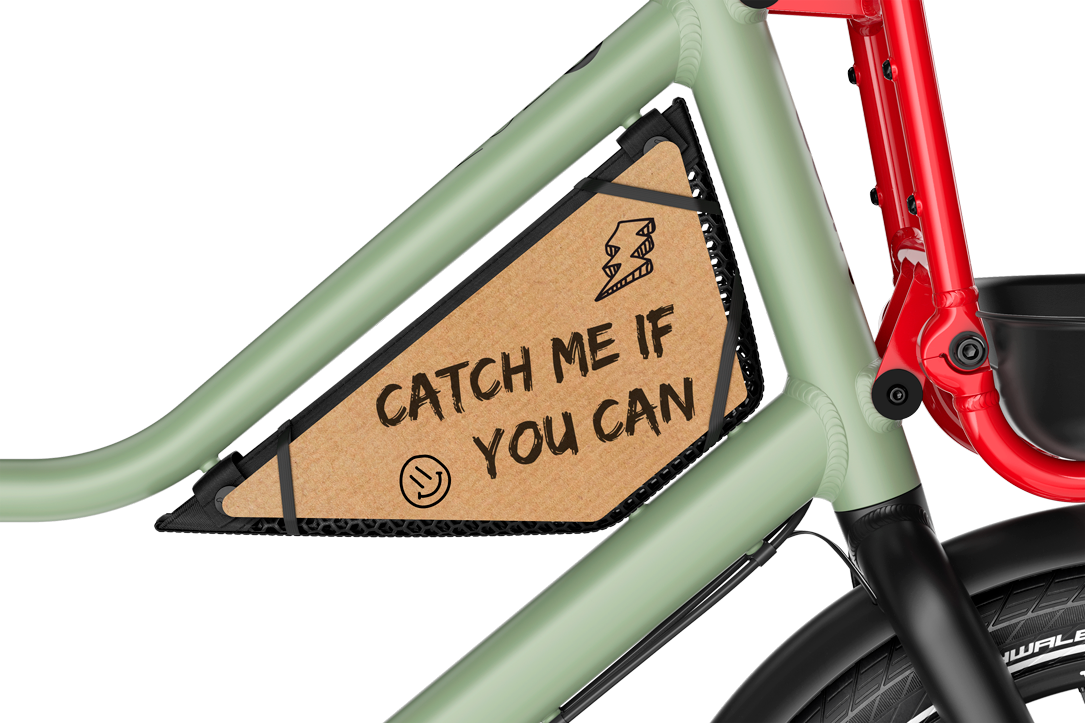 woom NOW: Customizable Frame Bag
Your Rider can stand out among the crowds with woom NOW. It's easy-access frame bag on the woom NOW not only provides the perfect place to put your phone or a snack when riding but also comes with small bands that allow the kids to personalize their bike with custom inserts.