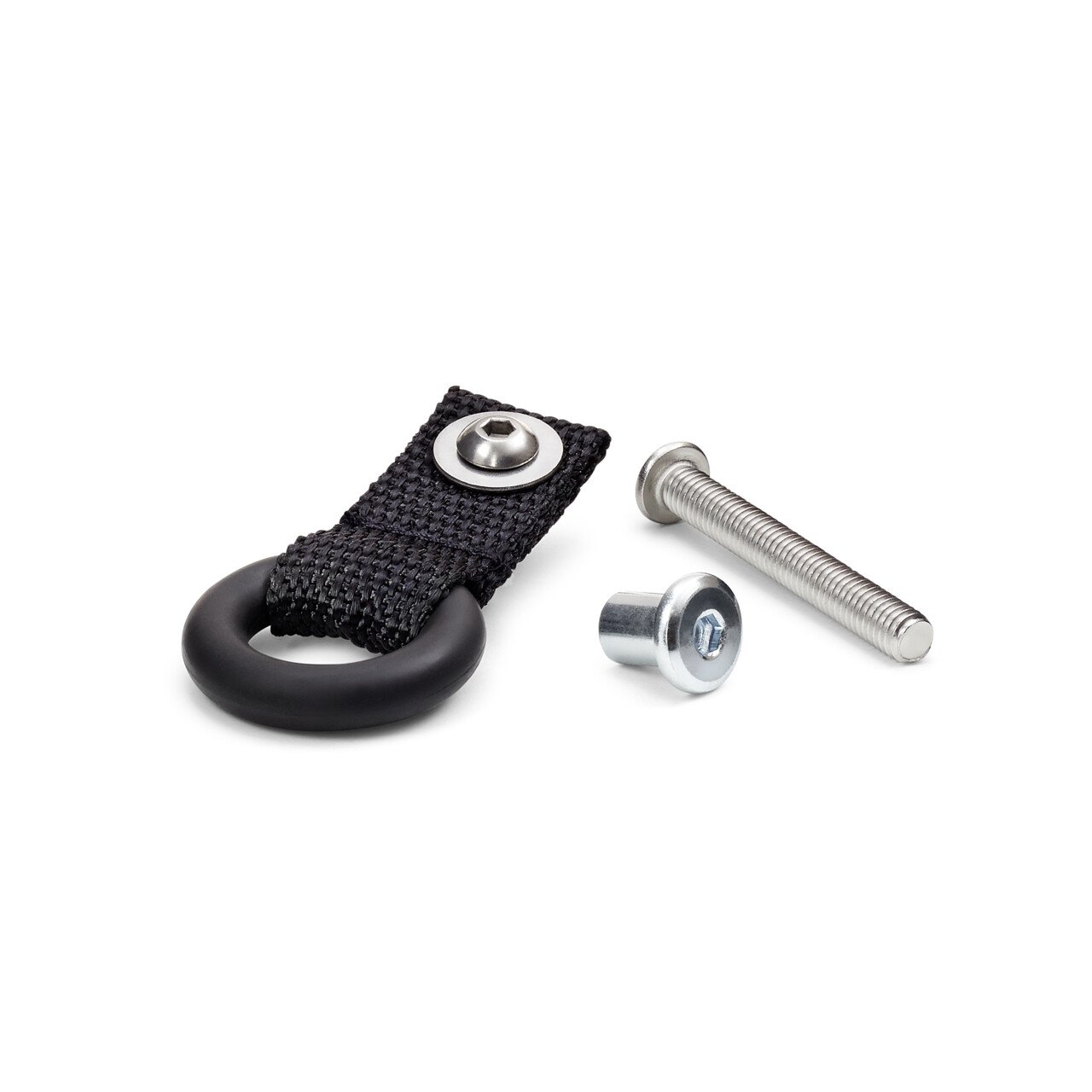 woom ORIGINAL Steering Limiter
This woom steering limiter for woom 1 to 3 bikes helps kids ride in a straight line and prevents crashes caused by overturning the handlebars.
Steering limiter consisting of a rubber ring with attached textile strap, including a frame and fork bolts. Fits woom bikes 1 – 3.