Produkte
'Just don't call the woom NOW a city bike.'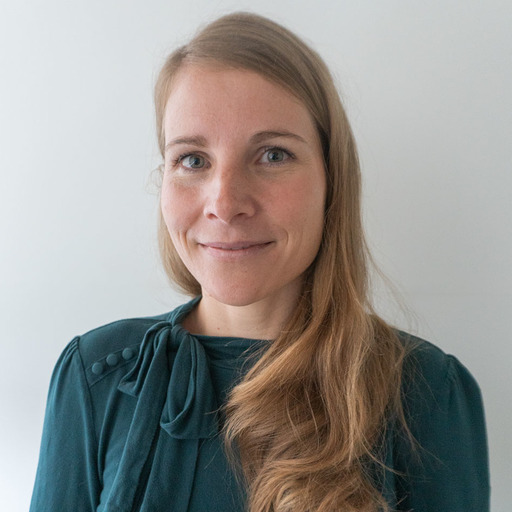 Daniela Rodriguez Bonelli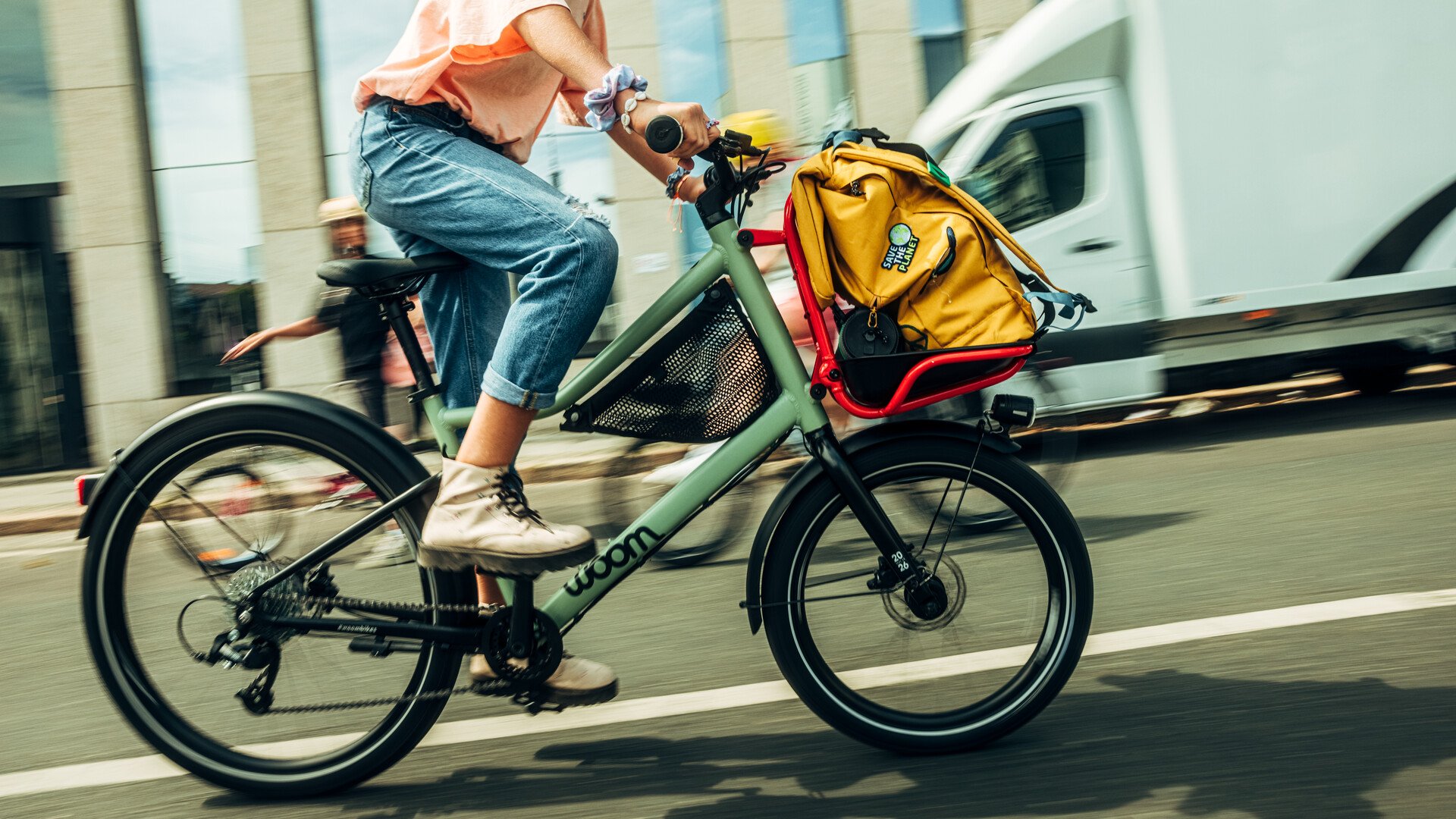 Designed for kids and teens, the woom NOW represents a revolution for 6- to 14-year-olds.
Touching on topics ranging from what makes the woom NOW so unique to where the idea for the bike first came from and why you should never call it a city bike, we sat down with our manager of product design Matthias Leite-Gürtner and senior product manager Raffael Zimmel for this insightful interview.
Matthias Leite-Gürtner (to the left) is manager of product design at woom and led the design process for the woom NOW.
Raffael Zimmel (to the right) is a senior product manager at woom and responsible for the technical spec, core functionality and production of the woom NOW.


Let's start from the very beginning: Where did the idea for the woom NOW come from?
Matthias: We first started thinking about the woom NOW around three years ago. The woom community kept reaching out to ask us why we didn't offer a fully equipped city bike for children. Parents were looking for a suitable bike for their child that came with a bell, mudguards, a stand, lights, and rear rack as standard.
We wouldn't be true to woom if we had simply added the components onto one of our existing bikes and then re-marketed it as an urban bike, so we knew we had to address the topic from the ground up.
We began by taking a really detailed look at urban riding. We asked ourselves two things: what exactly do kids and young people need in order to have the safest possible ride through their town or city? And at the same time, how can we make sure that they enjoy each ride and develop an affinity for riding their bike?
Raffael: True to our motto of 'Think like a child. Act like a pro,' we put ourselves in the shoes of this target group so that we could see the future product from their perspective. Our main priority was creating a bike that works for kids. After all, they are the ones who will be riding it to school or to sports practice – not the parents.
Alongside a lot of market research, we also pooled input from the whole team here at woom.
And what did you learn…?
Raffael: That kids and young people want to differentiate themselves from older generations and do their own thing. That Generation Alpha – editor's note: the generation born between 2010 and 2024 – really value independence, flexibility, and freedom, and that it's important to give them the opportunity to help design or personalise a product.
We discovered that you can take a more holistic and invested approach to urban riding rather than just fitting a bike with a bell, lights and mudguards. This is what we did with the woom NOW.
'You can take a more holistic and invested approach to urban riding rather than just fitting a bike with a bell, lights and mudguards.'
Matthias: The woom NOW is a lightweight, cool bike for the city that redefines urban mobility.
Not only is it fully equipped for riding as safely and smoothly as possible through the city with the ability to transport a full school bag or sports kit securely, it's our response to what young people want: to be different, have freedom and flexibility, be rebellious, and to see the bike as an extension of their identity and integral part of their lifestyle.
We see the woom NOW as the bike for everyone who's questioning the status quo – as in, do our towns have to be set up in this way or can we move about our cities differently? Does the norm have to include traffic jams and unpassable roads where cars have priority?
Does a city bike have to fit a certain image or is there room to create something new that brings together fun, individuality, freedom, and urban mobility in a cool, clever way?
'The woom NOW is a lightweight, cool bike for the city that redefines urban mobility.'
When you look at the woom NOW, the first thing you notice is the front rack and its somewhat unconventional geometry with the smaller front wheel. What led you to this design?
Matthias: We entered the testing phase with two prototypes on the go: one bike had a more conventional rear rack while the other had this front rack and different sized wheels, like you see now. We gave our test riders both bikes (plus luggage) to ride on a designated test track.
The verdict was unanimous: the bike with the front rack handled better, meaning it was nicer to ride.
Raffael: There are multiple benefits to having a smaller front wheel and therefore a lower front rack: firstly, it's easier for kids to load at this height, particularly when compared to the usual height of a basket on a rear rack; and secondly, the weight of the cargo is lower, which makes the bike significantly easier to handle, even when riding with a heavy load – a characteristic not lost on the test riders.
The smaller front wheel also lends more agility to the bike. And by directly mounting the front rack onto the frame, we were able to eliminate any influence it could have had on the steering. It all makes cycling with cargo that much safer.
There's really no better way to transport a school bag or your sports kit on a bike.
When it came to developing the frame geometry, we zoomed in on creating a position that's upright and comfortable so that you've always got a good view of the traffic situation.
Other than the distinctive geometry, what makes the woom NOW so unique, and what distinguishes it from a standard city bike?
Matthias: Throughout the entire process we were adamant that the bike has to meet the needs and wants of Generation Alpha in the sense that it expresses a lifestyle and attitude and isn't simply a bog-standard, classic city bike.
Through the choice of premium components and the lightweight aluminium frame, we were able to meet the utility goal, which involved making the woom NOW as functional, safe and lightweight as possible.
That aspect also meant investing time in how best to integrate the components stylishly and subtly into the overall design.
Raffael: I'd have to say that the woom NOW is so special because of its many ingenious details.
Take the bell, for example: it's integrated cleanly into the handlebars so it doesn't stand out, plus it functions with a twist grip making it quick and easy to use without having to lift a hand from the bars. This is really important if you need to alert other road users to your presence.
We set the front light back under the front rack and mounted it onto the sturdy mudguard, so that it's protected from any external forces.
Taking care of keeping things smooth over cobbles or when crossing tramlines, you can rely on the wide balloon tyres, which are fitted with wide mudguards that have extra-strong stays so they'll keep their shape even in overcrowded bike stands when your woom NOW is getting hustled for space.
What's more, we kitted the front rack with easy-to-use straps that can securely fasten down whatever item is placed in the cargo.
Plus, the woom NOW has great stopping power thanks to the powerful disc brakes that work really well in the wet and don't require super-human strength to function. This is a key benefit, especially when the bike has cargo, too.
Matthias: When you consider all the components, you really get the sense of how much thought has gone into making sure that they're fit for use in the city. Everything has a place and a purpose and integrates neatly into the overall design. The result is a really cohesive design that elevates the woom NOW into so much more than a standard city bike.
In fact – and I am saying this with a touch of irony – just don't call the woom NOW a city bike, please.
Jokes aside, the woom NOW does not fit into a traditional or existing product category – you can't call it a city bike, a city cruiser, an urban bike or a cargo bike. The woom NOW has essentially created its own brand-new category: an urban lifestyle bike.
The name says it all: the woom NOW is the ultimate companion for kids and teens who live in an urban space in which they don't just want to ride safely but have fun and express their individuality and values.
'Everything has a place and a purpose and integrates neatly into the overall design, which elevates the woom NOW into so much more than a standard city bike.'


Even before it launched, the woom NOW had already won several major awards: the Design & Innovation Award, the Red Dot Award as well as the Taipei Bicycle Award. Does this make you proud?
Matthias: Definitely. These are big accolades in the bike industry, so it means a lot that the passion and creativity we put into the product have been recognised.
But it makes me even prouder to see kids riding the finished bike out on the streets after such a long process of R&D and design. I love knowing that they've got a bike that's perfect for them and their needs, a bike that not only majorly excites them, but also gets them safely through the city. That's amazing.
Raffael: I have to agree. Awards are cool, but it's even cooler to see our bikes in action.
I'm excited that we are driving urban mobility forward with the woom NOW. We want our bikes to contribute to a more sustainable, climate-friendly mobility and turn urban cycling into something that kids and young people consider a cool and everyday part of life.
That's our biggest goal here at woom: to encourage kids and teens to love riding their bikes and make the world a little bit better along the way.
What can you tell us about the name of the bike, 'NOW'?
Matthias: We were looking for a name that suited both the bike and woom. A name that would best channel the vibe that you get when you're cruising safely through town on a cool, lightweight bike.
We also needed the name to be as short as possible – after all, space is pretty limited on a bike frame!
When NOW was thrown into the mix, it fitted in so many ways: being in the here and now, living consciously in the moment, and doing things differently. When it comes to redefining urban mobility, the world can't afford to wait around – now is the time to act.


Thank you for the interview!