Press releases
woom plans to double its workforce by 2022 in merger with woom USA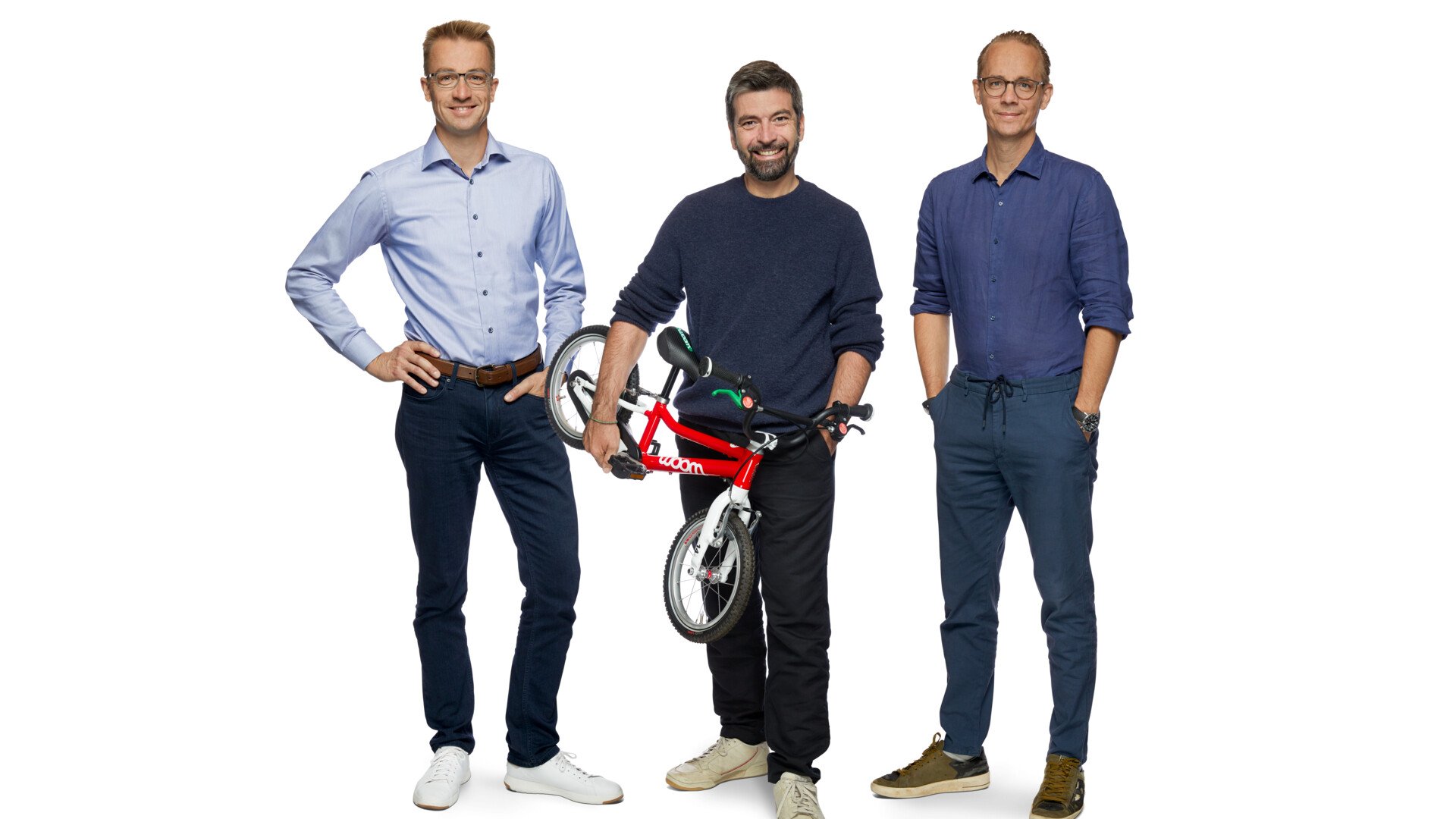 Klosterneuburg, 01.06.2021: woom wants as many children as possible to love to ride their bike. And with that mission in mind, woom USA and woom Europe are pooling their creativity and passion by joining forces as a single company.
Klosterneuburg, Austin (Texas). Austrian children's bike brand woom keeps pedalling further around the world. As of 1 July 2021, the company founded in a garage in Vienna in 2013 will be combining its European and US operations. The parent company based in Klosterneuburg, just outside of Vienna, and the exclusive importer in the USA will be joining forces as a single company.
"Merging in this way will allow us to pool our strengths and our passion," explains Marcus Ihlenfeld, who founded woom together with product designer Christian Bezdeka eight years ago. Bezdeka adds: "This is a major milestone that will help us get as many children as possible excited about cycling and do our bit to make the world a better place."
Growth on the North American market
woom USA has been distributing the children's bikes developed in Klosterneuburg as an exclusive importer since 2014 and has quickly become woom Europe's most important distribution partner. According to the latest figures, almost 50,000 bikes were sold in the USA within a year. That equates to around a sixth of all woom bikes produced. And the sales aren't showing any signs of slowing down.
This success stateside is down to Marcus Ihlenfeld's brother Mathias, who has positioned woom as the fastest-growing bike brand in the USA. He will be joining the management team currently made up of Christian Bezdeka, Marcus Ihlenfeld and woom CEO Guido Dohm.
Employee numbers soon set to hit 300
woom is going to need to seriously boost its workforce in line with this international strategy, with recruitment of specialist staff in full swing on both sides of the Atlantic. The plan is for 300 people to be employed by woom worldwide by 2022. In Austria, the number of employees is set to almost double to 200 over the next twelve months.
Reduced waiting times for customers
The merger between woom Europe and woom USA is just one of the many moves the company has made over the past couple of years. In 2021, woom opened a new production facility in the Polish town of Świebodzin with its German partner Sprick Cycles, with the aim of making the supply chains more reliable and cutting waiting times for customers, whilst bringing the final bike assembly stage as close to the European target market as possible.

At the same time, efforts to fully digitalise supply-chain management got underway at the company whose products are available in more than 30 countries in Europe and beyond.
Back in 2020, woom also decided to welcome on board partners with a strong financial backing for the first time, with a group of investors led by Bregal Unternehmerkapital, Runtastic founder Florian Gschwandtner and Austrian entrepreneur Stefan Kalteis acquiring nearly a third of the company's shares between them.
Start-up mentality
"Joining forces with the USA will make woom more dynamic and more innovative," says Marcus Ihlenfeld. "Both teams are already working well together internally and the future is looking very bright. We are so excited about what we are going to be able to achieve for our customers by taking our creativity to the next level like this."
His brother Mathias agrees that the merger is an exciting new chapter in the woom story: "We've come a long way since we were assembling those first bikes in that garage – my brother and Christian in Vienna and myself over here in Austin, Texas. Reinventing ourselves is part of the woom way. And so we're going to be carrying on with our journey together from this point. More united than ever before."

About woom:
Founded in 2013 by Christian Bezdeka and Marcus Ihlenfeld in a garage in Vienna
High market penetration: every third children's bicycle purchased new in Austria is a woom bike
Present in 30 countries worldwide, above all in Germany, Austria, Switzerland and the USA
Annual growth: well over 50%
2020: a group of investors welcomed on board at woom
2020: more than 200,000 bikes sold, an increase of 63% over 2019
2021: new European production facility for woom bikes opened in Poland