Press releases
Animated helmet campaign by woom wins ANIMA prize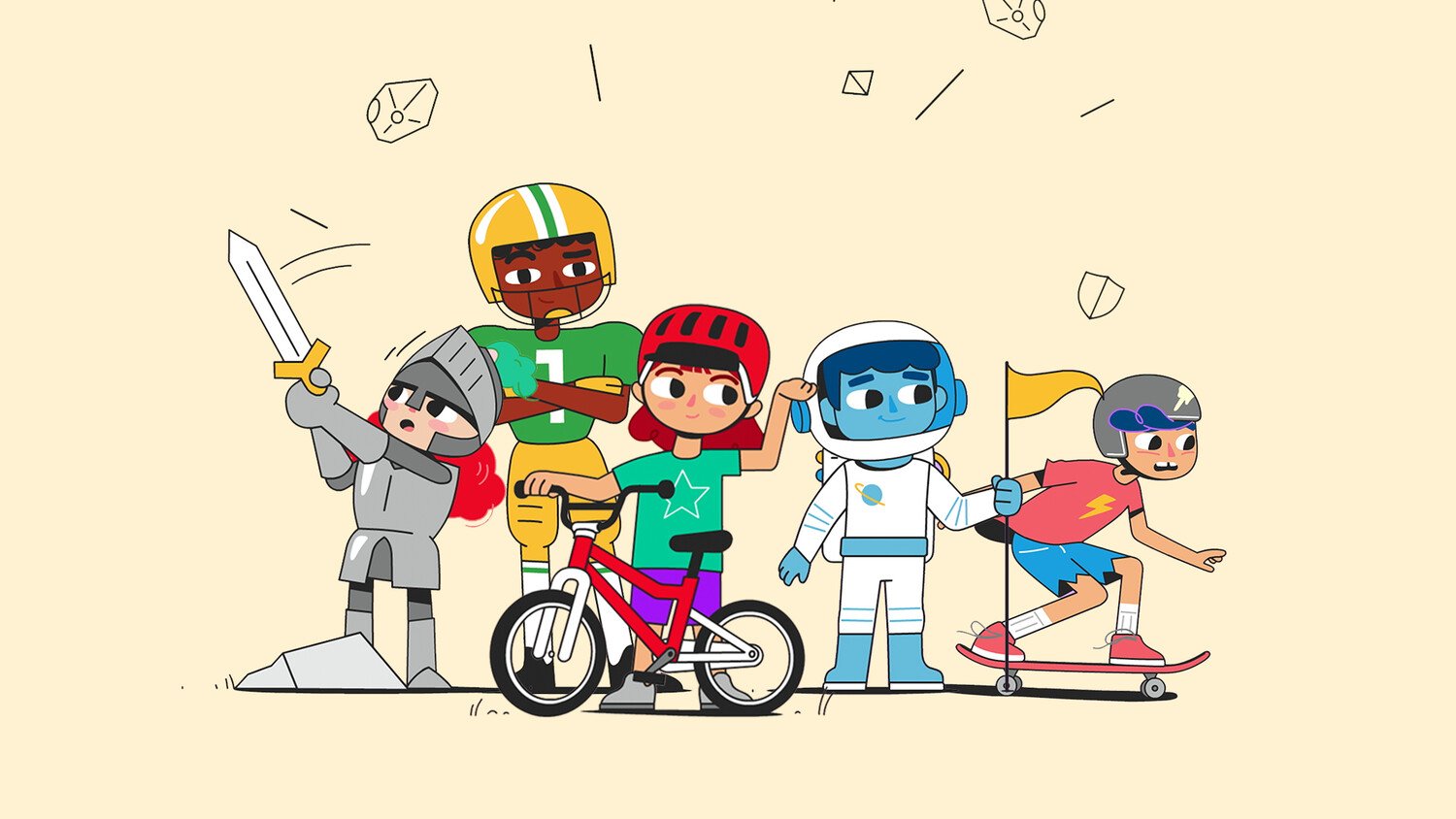 Klosterneuburg, 11/10/2022: The 'Heroes wear helmets' animated campaign created by woom, the international manufacturer of bikes for children and teens, was crowned best in its category at the prestigious Córdoba International Animation Festival ANIMA in Argentina. The video, created to enthuse kids to wear helmets while riding, took home top honors in the Best Commissioned Animation category.

The animated 'Heroes wear Helmets' campaign by woom, which has just won an award at the influential ANIMA awards, playfully highlights the topic of safety while cycling and encourages kids to wear a helmet. For woom, how to stay safe while cycling is a key pillar of their brand communication – but in order for kids to enjoy riding and to do so safely, certain prerequisites have to be met, including the right products, skills, and cycling infrastructure.
The animated campaign by woom was shortlisted along with 30 other productions from around the world as Best Commissioned Animation before being chosen by the expert jury as the winning submission. Ralph Lemoch-Zizka, Head of Visual Communication at woom, says: "For us, the ANIMA award is a fantastic accomplishment, highlighting our creative collaboration with the Vienna-based animation studio LWZ and Sandra Reichl from A passion thing."
Through its humorous depictions of a wide range of heroes – including astronauts, firefighters, horse riders and American football players – the animated campaign underscores just how cool it is to wear a helmet.
"Our goal with the 'Heroes wear Helmets' campaign was to engage with both parents and their children through a lighthearted approach," explains Lemoch-Zizka. "The intention is for kids to easily identify with the friendly heroes in the video."
The animated spot, which was produced in 2021, was published globally on the brand's social media channels, YouTube and the woom website.
The Córdoba International Animation Festival, known as ANIMA, is Latin America's most renowned festival for animated films and media. It takes place biannually in Córdoba, Argentina. For more on the festival, go here.
View the winning video here: https://youtu.be/6xhT3iIAKK0
About woom
Founded in 2013 by Christian Bezdeka and Marcus Ihlenfeld in a garage in Vienna
woom has revolutionized children's bikes and set new standards.
woom bikes are superlight, ergonomic, have won multiple awards, and are equipped with numerous features to enhance safety.
Today, woom is a global brand with a presence in more than 30 countries around the globe, above all in Germany, Austria, Switzerland and the USA.
2020: woom welcomes a group of investors on board, with Marcus Ihlenfeld and Christian Bezdeka retaining a two-thirds majority.
2021: woom establishes exclusive Europe-based production for the European market and the 500,000th woom bike rolls off the production line.
2022: Further internationalization, expansion of the dealer network and the D2C segment
Inquiries & contact:
Belinda Ableitinger, PR Manager
+43-664/888-22-837
[email protected]
https://www.woom.com