Press releases
Leadership announcement: Paul Fattinger appointed CEO of woom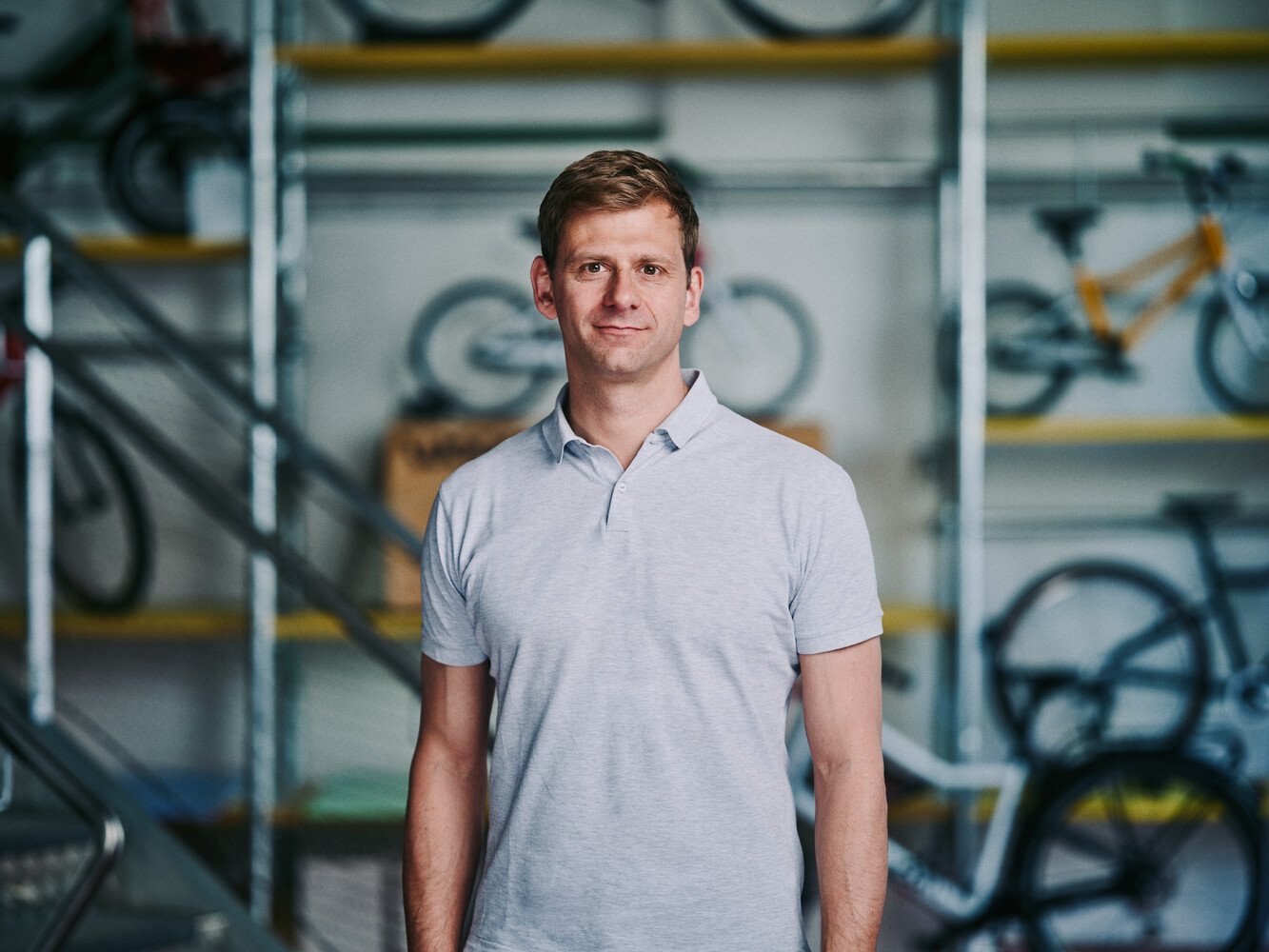 Klosterneuburg/Vienna, 06/21/2023: There has been a change at leadership level at woom, the Austrian manufacturer of bikes for children and teenagers, as Paul Fattinger took on the role of CEO on June 1, 2023. As far as the company is concerned, this move is another logical step on the journey from a start-up in a garage to a big global brand.
Paul Fattinger, who has been heading up woom as Co-CEO alongside Mathias Ihlenfeld since 2022, took on the top position at the company on June 1, with a newly formed management team behind him. With Kasper Rørsted being appointed as Chairman of the woom Advisory Board and a new department for innovation having been created, Fattinger's new role is another strategic move intended to keep the company on course for growth and success.
"We know we're not in the same position we were in during the bicycle boom heyday, but we still believe there are exciting opportunities to be seized by innovative companies," says woom CEO Paul Fattinger. "Cycling and active, sustainable, climate-friendly mobility are very much still megatrends. And we want to capitalize on that." With a strategy centered around efficient structures, clearly defined responsibilities, and child-friendly products, woom is set on increasing its market share and "inspiring as many children as possible to love riding their bikes," says Fattinger.
The former Co-CEO and founder of woom USA, Mathias Ihlenfeld, is going to be shifting his full focus onto the North American market and heading up the US team from now on. In the USA, the next move is to establish a network of dealers because customers in North America have only ever been able to buy woom bikes from the online shop. "North America is still one of the biggest growth markets for woom," explains Ihlenfeld. "We've seen exponential growth there in recent years. I'm looking forward to working with my team to keep this success going."
For Marcus Ihlenfeld, who founded woom with Christian Bezdeka back in 2013, Paul Fattinger was the obvious choice: "Paul has shown us time and time again that our brand and products resonate with him. He just gets us. I have no doubt that he'll take woom up a gear."
About Paul Fattinger

Paul Fattinger studied business administration and law at WU Vienna and earned his MBA at ESADE Business School in Barcelona. He started his career at the auditor and business consultancy KPMG. Fattinger has many years of experience in the financial markets and consulting field. His career has also included stints at the Boston Consulting Group and Austin BFP, where he developed the management consulting business. Fattinger was a partner at BDO Austria – one of the world's largest audit and business consultancy firms. It was also BDO that brought Fattinger to woom in 2018, when he led woom through its first investor process. Fattinger joined the woom management team in the role of CFO in 2021. He went on to become Co-CEO and is now the CEO of woom GmbH. Paul Fattinger is the father of three children and a passionate cyclist.



Paul Fattinger spoke at the Cycling Industries Europe Leaders' Breakfast at EUROBIKE 2023 on Thursday, June 22 (09:00 a.m. to 10:30 a.m.), addressing the growth of the bike industry and how woom is overcoming the challenges it is currently facing.
woom: Photos

Download link, copyright woom GmbH
Please note: These images may only be used in conjunction with media coverage about woom. Thank you!
About woom
Founded in 2013 by Christian Bezdeka and Marcus Ihlenfeld in a garage in Vienna
woom has revolutionized children's bikes and set new standards.
woom bikes are superlight, ergonomic, have won multiple awards, and are equipped with numerous features to enhance safety.
Today, woom is a global brand with a presence in more than 30 countries around the globe, above all in Germany, Austria, Switzerland, and the USA.
2020: woom welcomes a group of investors on board, with Marcus Ihlenfeld and Christian Bezdeka retaining a two-thirds majority.
2021: woom establishes exclusive Europe-based production for the European market and the 500,000th woom bike rolls off the production line.
2022: Advancing internationalisation: woom expands the dealer network and D2C segment and welcomes the Jebsen Group on board as a new investor.
2023: 10 Years of Magic Moments: woom celebrates its tenth anniversary.
Inquiries & contact:
Belinda Ableitinger, PR Manager
+43-664/888-22-837
[email protected]
https://www.woom.com