Out of sight gears. For out of this world fun.
The automatic 2-gear hub shifting on the woom ORIGINAL 3 AUTOMAGIC unlocks a world of magical adventures for your child and their bike!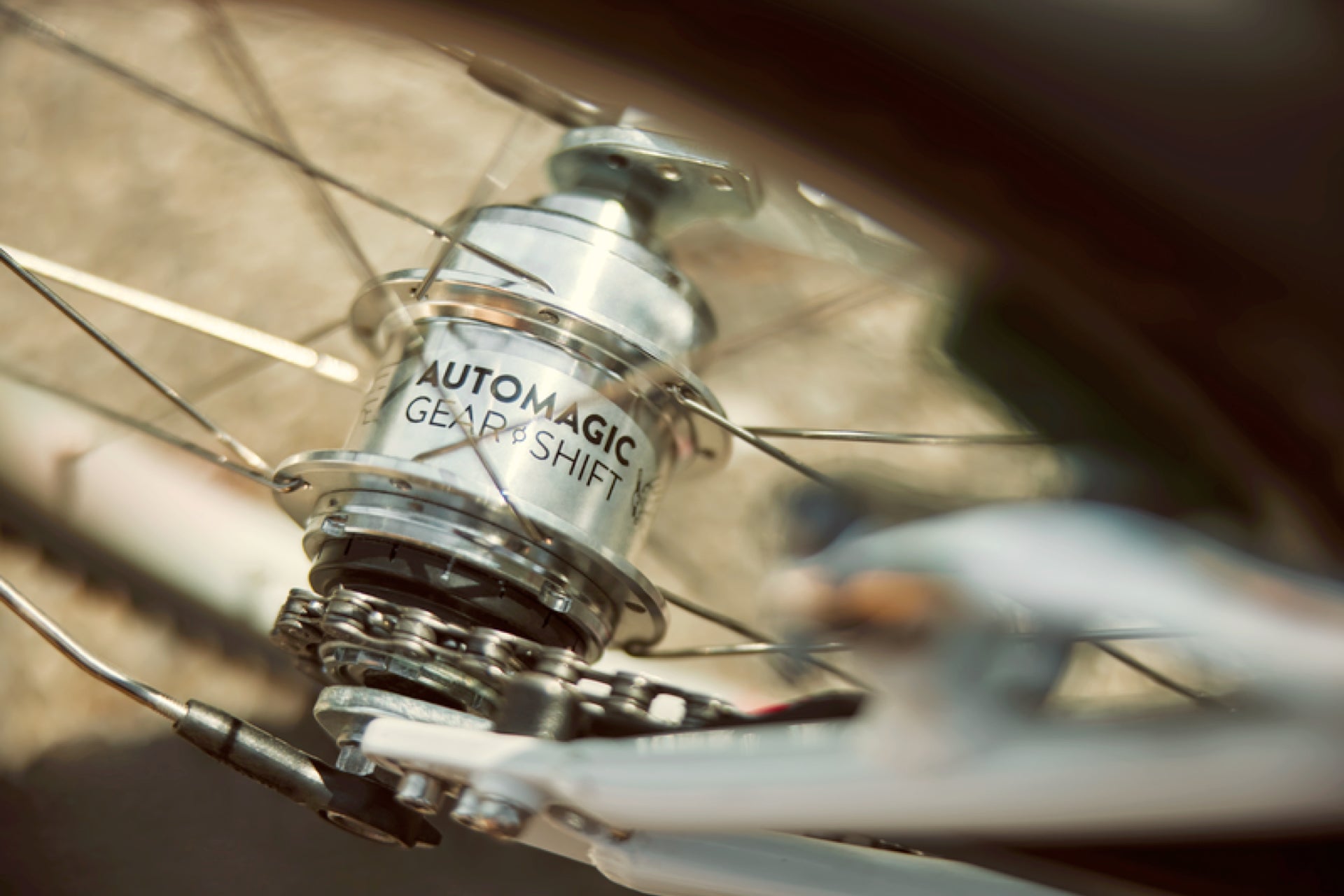 Shift as if by magic
Our 16" children's bike with automatic shifting lets your child ride the magic! How? Easy: The woom ORIGINAL 3 AUTOMAGIC shifts gear automatically depending on the rider's speed.
Discover AUTOMAGIC!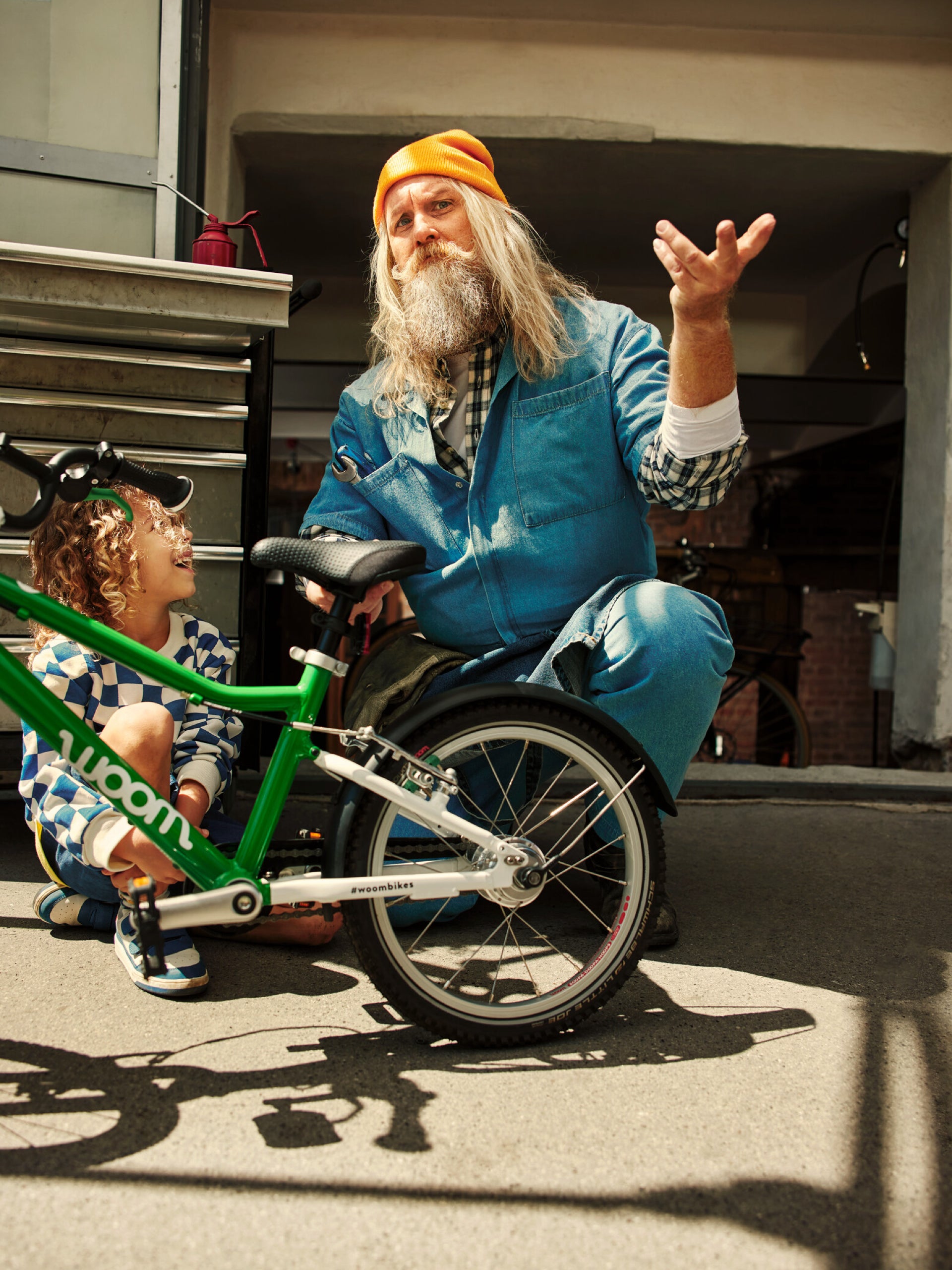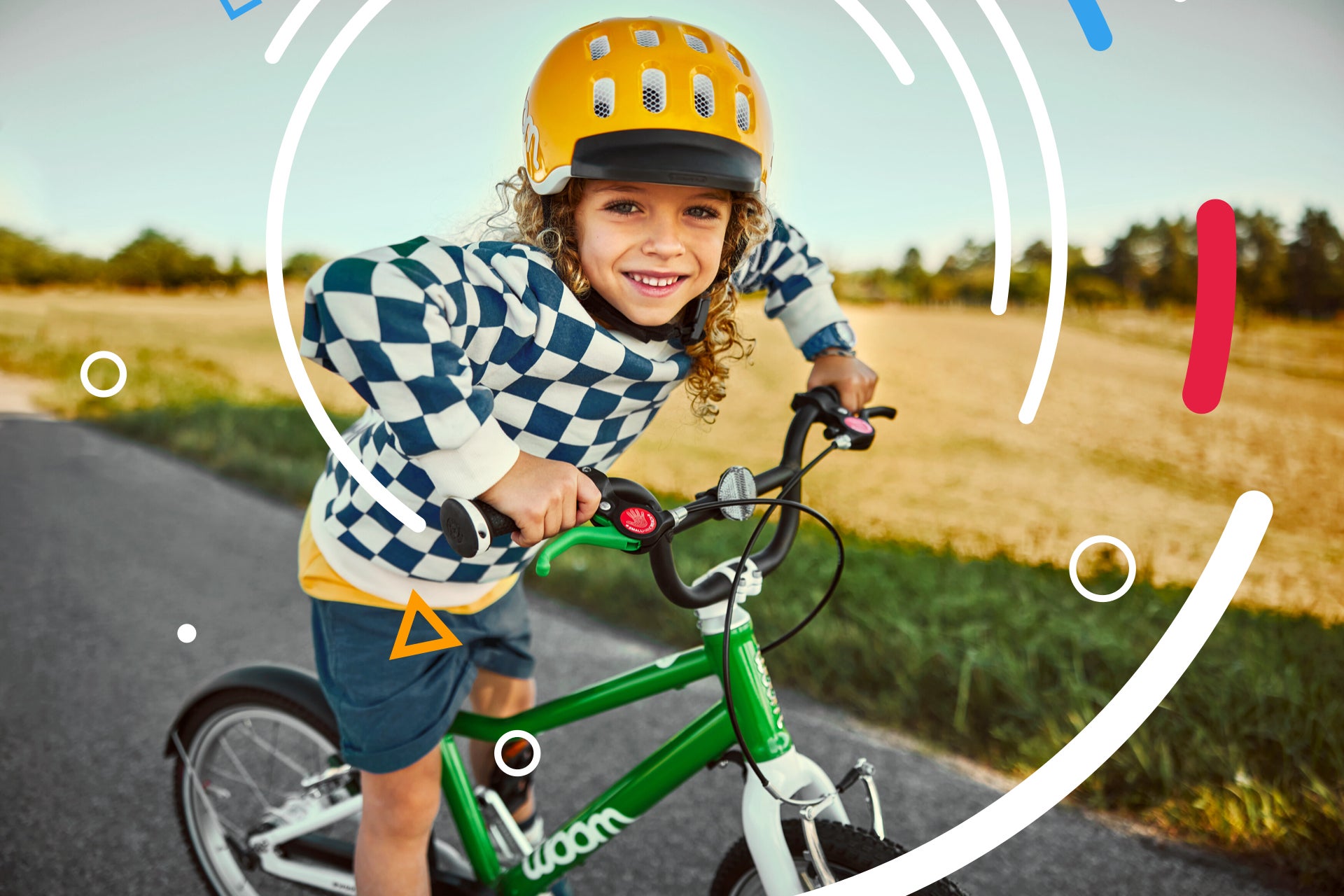 Ready to take it up a gear?
Climbing, descending, facing a fierce headwind or on long, flat straights – AUTOMAGIC shifting puts your child automatically in the right gear with the optimal pedalling resistance, without requiring any manual shifting. The result? More fun!
Discover AUTOMAGIC!
Is the woom bike with automatic shifting the right bike for your child?
If you answer YES to at least two of the following questions,
the woom ORIGINAL 3 AUTOMAGIC is a great choice for your child.
Is your child aged between 4 and 6 and able to ride a bike?
When out riding with your child, do they express a wish to go faster on the flat but constantly find that their feet slide off the pedals because there's too little pedalling resistance?
Does your child want a bike with gears but isn't yet big enough or ready to operate gears manually?
Does your child ride their bike more than just around the neighbourhood, i.e. do they join you on regular family bike rides on weekends and holidays?
Does your child use their bike for getting around (e.g. to and from nursery/pre-school or the park) and do you live in an undulating area where mild to moderate climbs are unavoidable?
Does your child use their bike regularly and you live in a notoriously windy region, where your child often has to ride into moderate to fierce headwinds?
Answers to your questions about the woom ORIGINAL 3 AUTOMAGIC