Discover the bike revolution by woom. NOW!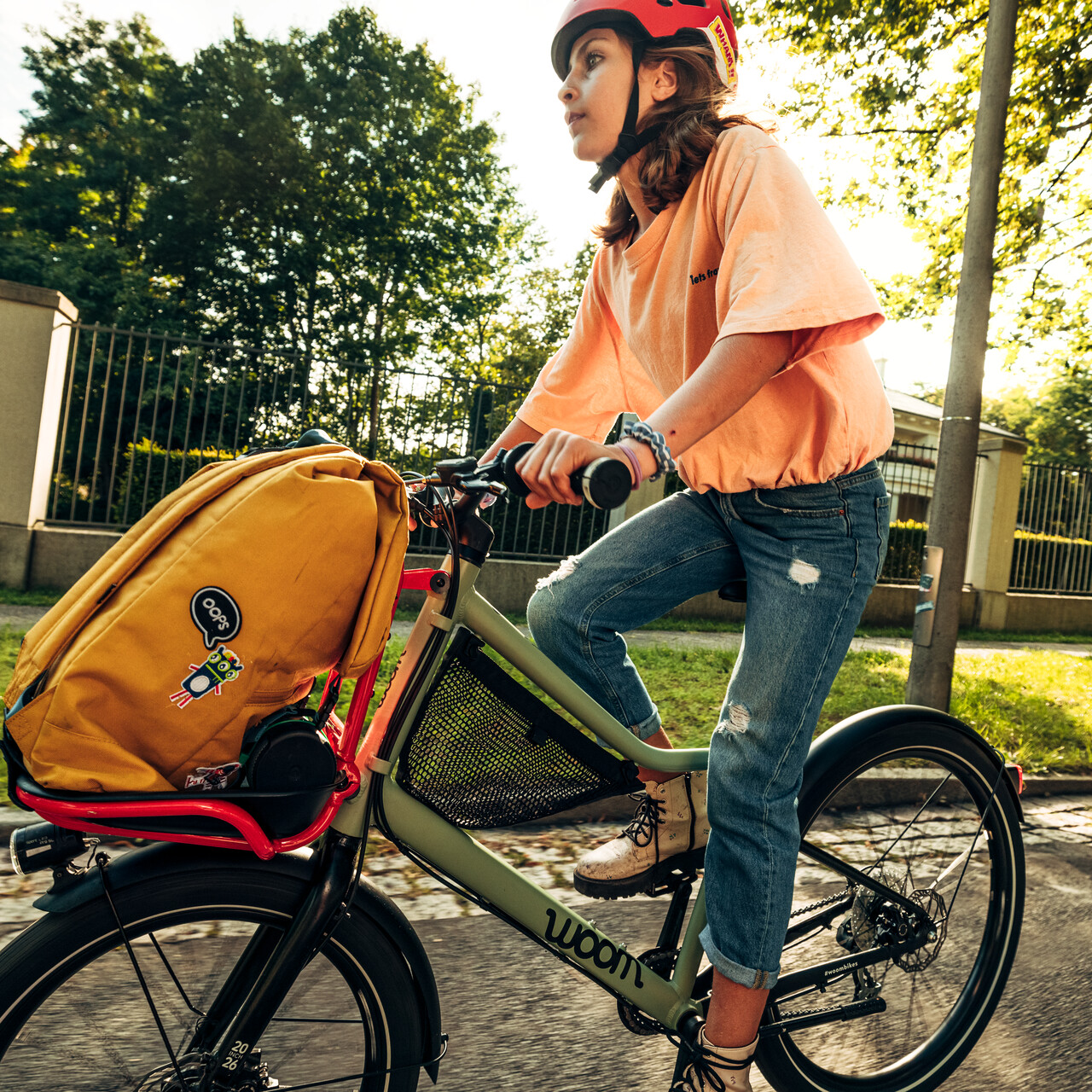 Bike-Revolution
1. A fundamental shift in mobility habits starting in the past decade, especially prevalent in towns and cities, with bikes taking a leading role. Driven by a desire to protect the planet and make urban areas healthier and safer places to live.
2. woom NOW. A revolutionary bike from woom that has redefined urban mobility for children and teenagers. Carrying a school bag on a bike has never been easier – or cooler.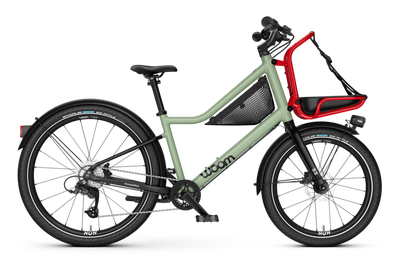 Lightweight build
A clever design that utilises ultra-light components and materials to achieve an optimal overall weight for bicycles. Critical for the fun factor. A non-negotiable at woom. The woom NOW may come with a lot of components*, but the lightweight build ensures that it still weighs significantly less than other bikes with a similar specification.
* Hydraulic disc brakes, front rack, hub dynamo lighting, built-in reflectors, mudguards, kickstand, frame bag, bell
Front rack
A clever way of transporting stuff above the front wheel of the bike. Carrying school bags and sports kits on a bike has never been easier – or cooler. As the rack is attached directly to the frame on the woom NOW, the result is smooth and steady handling in all scenarios. The clever design prevents any straps from getting caught in the spokes and provides sufficient steering clearance even when transporting tall objects.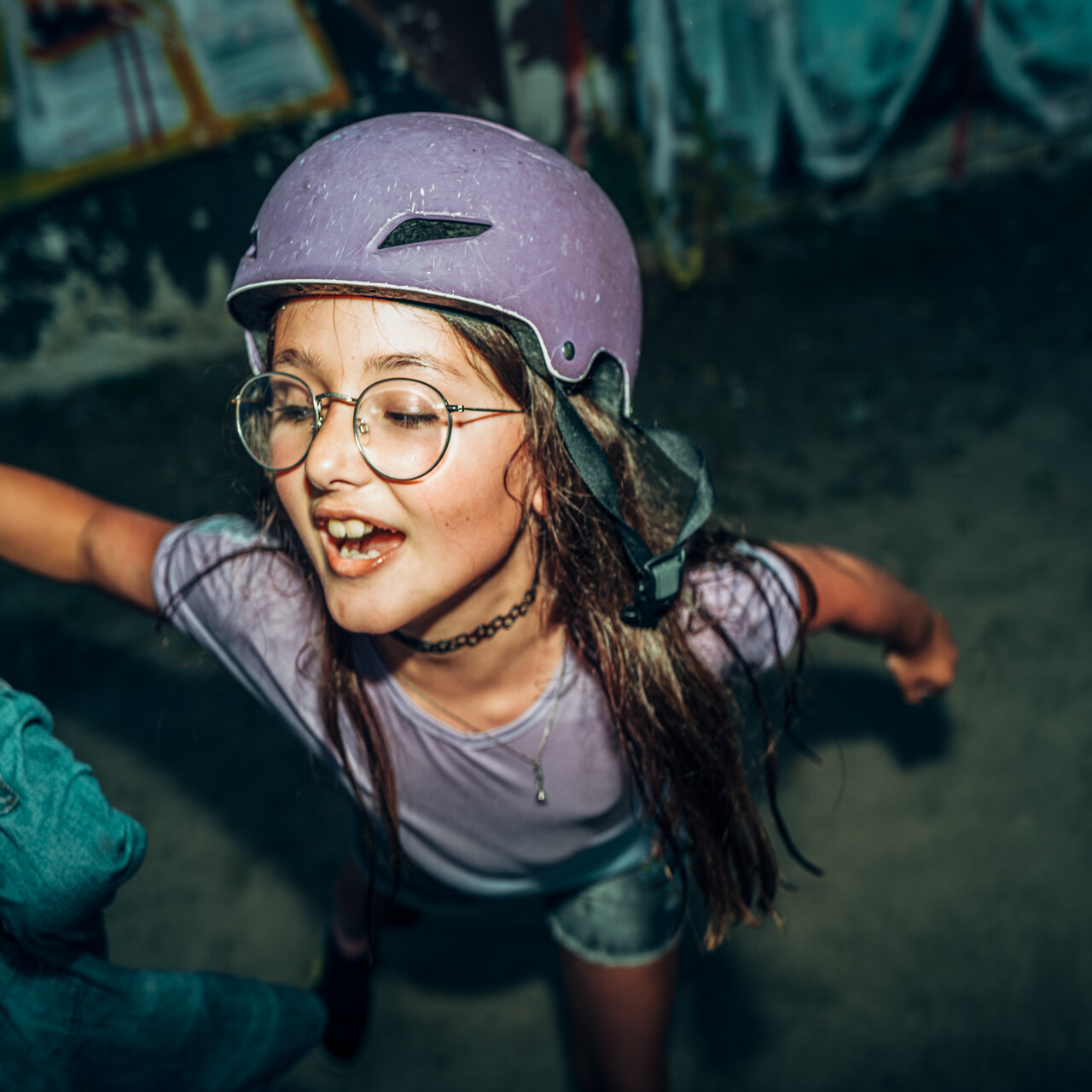 Freedom of movement
The opportunity to move freely. The woom NOW enables unrestricted mobility while riding – both in traffic and on the bike itself. Directly attached to the frame, the front rack makes it easy to carry bags safely. No sweaty backs. No items going rogue and falling out. No straps getting caught in the spokes. Just a clear view of where you and the bike are going. And a welcome sense of freedom like never before.