mountain biking
Offroad: How's your mountain bike knowledge? — Part 3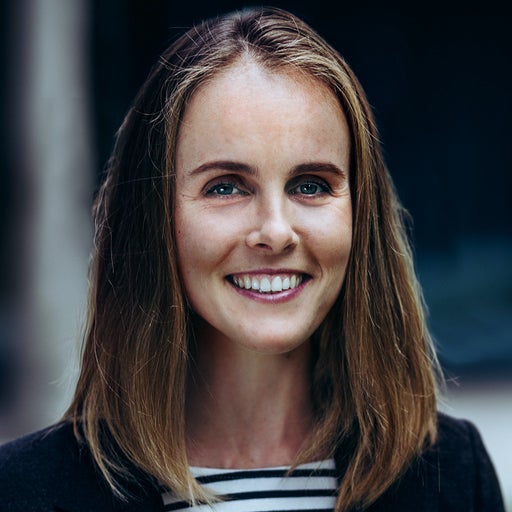 Sarah Schwarz
You'll run across an assortment of different mountain bikes on the trail. Quite a bit has happened since the birth of the mountain bike in the 1970's. Mountain bike categories are as numerous and innovative as the various requirements and uses are diverse. To give you a clear picture, we've put together a list of the key MTB types here. That said, the boundaries between the different types of bike are always in flux.

Trail bike: Pure riding fun, movement, comfort, and safety – that appeals to most mountain bikers. Trail bikes are extremely popular because they meet wide-ranging demands and have an enormously broad spectrum of uses — whether in flat terrain, for quick after-work rides, or for crossing the alps. They climb effectively uphill and the suspension guarantees maximum riding fun on downhill runs.

Cross country bike (XC bike): The racer among mountain bikes. Cross country trails are a continuous mix of uphill and downhill, but less on rugged terrain and more on unpaved roads and paths. XC bikes are either hardtails or feature suspension without much travel. Riders are after the maximum physical workout and speed. Comfort is secondary. Incidentally, MTB XC has been an Olympic event since 1996.

Fat bike: Equipped with super wide tyres, fat bikes are particularly well suited to riding on sand and snow. That is precisely what these bikes were originally designed for when they were developed in the 1980s in Alaska. Meanwhile, the bikes, with their unbelievable traction, are winning over ever more amateur athletes. The voluminous tyres grip the ground, even on steep uphill terrain, in curves and during braking manoeuvers. That makes these bikes especially safe, but for riders looking for a nimble, and sprightly bike, a fat bike is not the right choice.

Gravity bike: The name says it all; these bikes are all about downhill. Gravity enthusiasts prefer to hitch a ride uphill. These bikes are robust duallys with plenty of travel in the suspension capable of holding their own on jumps and at high speeds in rocky terrain. Bikers wear casual skater-style clothing. A helmet and protectors are standard. The gravity faction is further divided into specialists:


Enduro bike: Whether touring, taking on a downhill run or riding in an enduro race, these are the true all-rounders. Uphill routes are tackled in large part with the rider's own muscle power — time is not a factor, since enduro bikes are usually not lightweights. Enduro bikers want to shred the downhills, confidently navigating whatever obstacles the terrain can throw at them, both on flowing trails and on technical and steep downhills. The suspension on enduros generally has more travel than that of trail bikes, and they are at least as well liked as trail bikes.

Freeride bike: You could also call freeriders stunt bikers. They love an adrenaline rush and want one thing above all else: action. Unsurprisingly, freeriders feel right at home in bike parks, where they can show off their daredevil jumps and acrobatics. Some freeride bikes also do well on the uphill.

Downhill bike: These speed demons are specially designed for rough and rapid descents. Downhillers shred down mountains — that is, tear down as fast as possible — whether on natural trails over roots and rocks or in bike parks. When they ride, they are fully focused and always have their sights on a single goal: beating their last best time.

­Big mountain bike: The summit is the goal. At these heights, there is often no other way to the top. Then, it's all about pushing to the limit and even pushing the bike when the going gets too rough. Downhills are just as important to these bikers; they get a rush on winding single trails from the summit to the valley floor and from breaking new trail.

Dirt bike: Again, the name says it all – athletes out for a good time launch these bikes off of dirt jumps. The show's the thing on these bikes: it's all about showing off the rider's repertoire of tricks and artful stunts. The bikes are especially stable with a smaller frame, a low seat, and usually no gears. As such, they are not designed for long distances.